Newcomers to Durango often face the same dilemma: we share a deep fascination with our town's history but with little information to go on. We devour books, visit museums, take pictures of historical buildings and scan every plaque and sign downtown in hopes of new information to be learned. But still, it's never enough.
As a town fueled by the mining industry, Durango has hosted an exotic variety of characters in the past 150 years. Their lives are fascinating pieces of southwestern history, but according to some, many may still roam town today.
Every fall, I find myself more and more curious about what was once our town. As the temperatures drop and nights grow longer, the energy in Durango undeniably begins to change. People begin experiencing unexplainable sights, sounds, and smells more frequently around Durango - events that no book could ever explain. Little girls laughing from the basement, faces moving in picture frames, gentlemen stomping through saloons in old western garb, women strolling the streets through fog. With so many similar stories shared around Durango, even the skeptics have reason for pause. Who are these forgotten souls and why did they stay?
In hopes of making sense of it all and in the spirit of Halloween, I reached out to Laine Johnson, the founder and guide of Horsefly History Tours in Durango. Like myself, Johnson arrived to Durango with more questions than answers. She settled in town with her husband Jesse Bopp and they both fell in love with Durango's history. They read all the books, dug through every map, and talked to as many locals as possible, in order to fill in the pieces of our incredible history puzzle.
After years of research, Johnson now hosts five different history tours around Durango: The "Coal Dust and Oysters" tour, which investigates what was once the Italian district of downtown near the train station, the "Murder and Mayhem" series, which follows the events of the 1906 El Moro Shootout and 1883 story of Frank Fitchue, the "Haunted Horseman" carriage ride which does a full loop investigation of downtown, the "Underground Durango Ghost Tour" that will bring you into the heart of Durango's actual tunnel system, and the "quick and dirty" highlights reel for visitors short on time.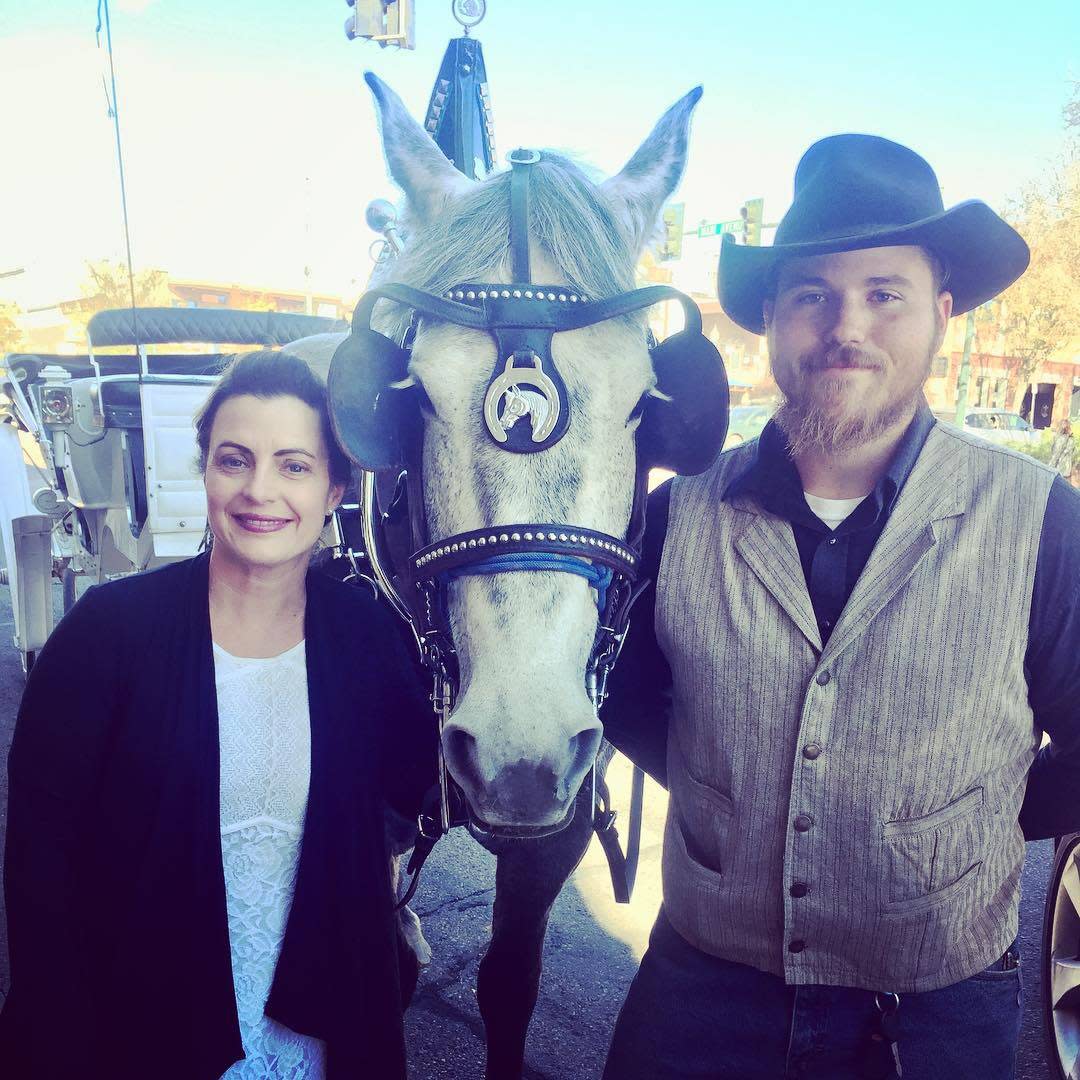 Johnson's goal for visitors on her tour is to bring that "Turn of the Century Durango" back to life, to blow the dust off stories of people who lived, loved, and died in our favorite town, and to remember and celebrate their stories. She loves to bring visitors to those pivotal landmarks in history, to allow people to stand in the very places where life-altering events took place.
On the tours, you'll learn of grandly influential men like General Palmer, who founded the Denver and Rio Grande railway, and John Porter who brought in the Smelter. But you'll also learn of the hidden heroes, like Frank Fitchue, a highly esteemed and respected black man who foiled a bank robbery attempt at the First National Bank, and Bessie Rivers, a madam who provided loans to people when the banks failed and took care of the sick - stories of tragic endings and hardships, memories that will grip you by the heart and soul.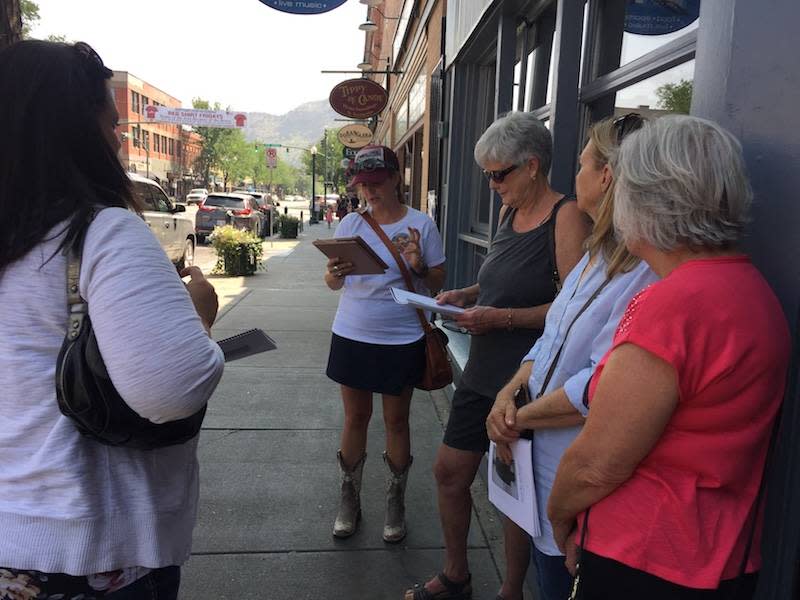 Like many of the best tour guides, Johnson welcomes stories from her guests and encourages visitors to embrace their own experiences, even the ones that happen during the tour. It's not unheard of for tour members to sprint from the underground tunnels to safety. Strange music may play. Doors and items on tables may move or fall.
Inspired by this swirl of ghost stories, I wanted to look beyond Main Avenue to the backcountry sites that once provided so much opportunity, excitement, and wealth for hopeful miners. The abandoned mines and ghost towns of Southwestern Colorado served not only as places of work, but as dark corners of human experiences, life, and chaos. "Murder and mayhem" just seems to scratch the surface.
To investigate, I joined friend and coworker Whitney Hagen on a two-woman overnight camping trip near the Graysill Mine. Whitney, a seasoned hiker, had experienced the mysteries of Durango herself on a camping trip at Graysill years before. Unexplainable metal clinking echoed from the abandoned mine all night and had made sleep almost impossible. Sounds of a little girl singing woke her and a friend up at dawn. But on our recent visit, this abandoned uranium mine tucked just 25 miles behind Purgatory Mountain Resort, left us in the quiet dark. No clinking was heard, but the view was phenomenal. I left with even more questions.
But perhaps that is simply the nature of discovery. While not even Laine Johnson can fully answer my questions, she can share in the intrigue and connect them to her own experiences. Many of these hauntings may stem from tragic places -  snow slides, diseases, suicides, mysterious disappearances, brothels, opium dens, and strange accidents were all once too common in our region's history.
Laine Johnson encourages interested history buffs to hit the books and recommends nonfiction pieces like Duane Smith's Rocky Mountain Boom Town, Salone Italiano by Kay Niemann, and DAR's Pioneers of the San Juan County. I recommend joining her tour and visiting these places for yourself. Tour the Animas Forks ghost town by Silverton, Capitol City and Carson out by Lake City, the Eureka and Red Mountain mines by Silverton, and of course the uniquely mysterious places like the Graysill Mine. Day or night, if you come with an open mind, you never know who or what you might see.