OHV and off-roading around the Durango, Colorado area is a very popular activity throughout the year. With hundreds of miles of official OHV trails, Forest Service Roads, and County Roads to explore, it's not surprising that people come from all over the world to play in and around the off-roading paradise that is Southwest Colorado.
In order to protect the areas for future generations of OHV and off-road users, not to mention the fragile environment, it's important to preserve the surrounding areas as much as possible. By OHV and off-roading responsibly, ensures that the natural flora and fauna are protected and can be enjoyed by other people and critters alike.
Here are some simple things to remember when OHVing and off-roading around Durango, Colorado:
Stay on Designated Routes Only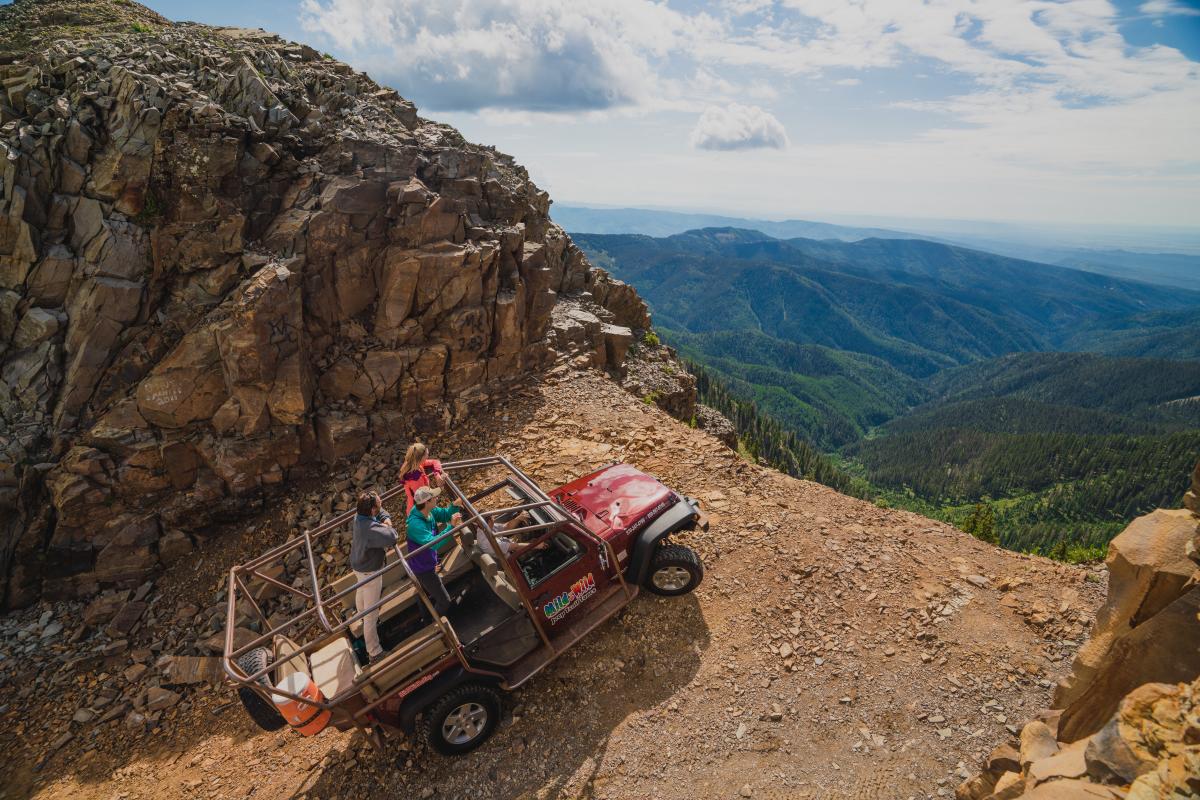 Part of keeping delicate ecosystems intact is knowing where the designated OHV routes are and not deviating from them. In this way, you can have fun, while also helping to keep the surrounding natural environment safe. The land managers, whether they are the US Forest Service or BLM officials, have carefully created off-road trails, especially for this purpose. To assist you in this endeavor, check out COTREX (Colorado Trail Explorer), a comprehensive trails app that offers an extensive trail map specifically designed for Colorado's unique trail experiences.
It may be tempting to go "off-off-road." We get it, you are footloose and fancy-free in your ATV or OHV, but here there is no creating new roads, or cutting through switchbacks as it destroys their integrity. Stay on existing roads as much as possible and don't expand the road's width by driving off to the side. 
Stay Off of Vegetation and Wet Areas
The ecosystems that exist around off-roading routes include vegetation that helps to sustain the wildlife. The surrounding tundra is often a nesting or breeding area, and you'll be destroying it if you get too close. So naturally, it follows that you should never drive over or park on any vegetation, no matter how harmless it seems to be. Avoid sensitive areas such as meadows, streams, and wetlands. 
While on designated trails, avoid puddles or other wet areas. You may want to drive through a big puddle and push up some water, but this will only serve to speed up the erosion of the roads. 
Yield Properly
You will no doubt encounter others on your OHV adventures. Much like trail hiking, there is an etiquette to follow when you're out off-roading. Always yield the right of way to uphill OHV/off-roading vehicles, as well as all mountain bikers and hikers. Slow down your vehicle and give them plenty of room to pass. 
When you come across horses, move to the side of the road, stop, and turn off your engine; horses can be easily excitable. If crossing private property, be sure to get the permission of the landowner(s) first, and leave any gates as you found them. 
Obey All Speed and User Regulations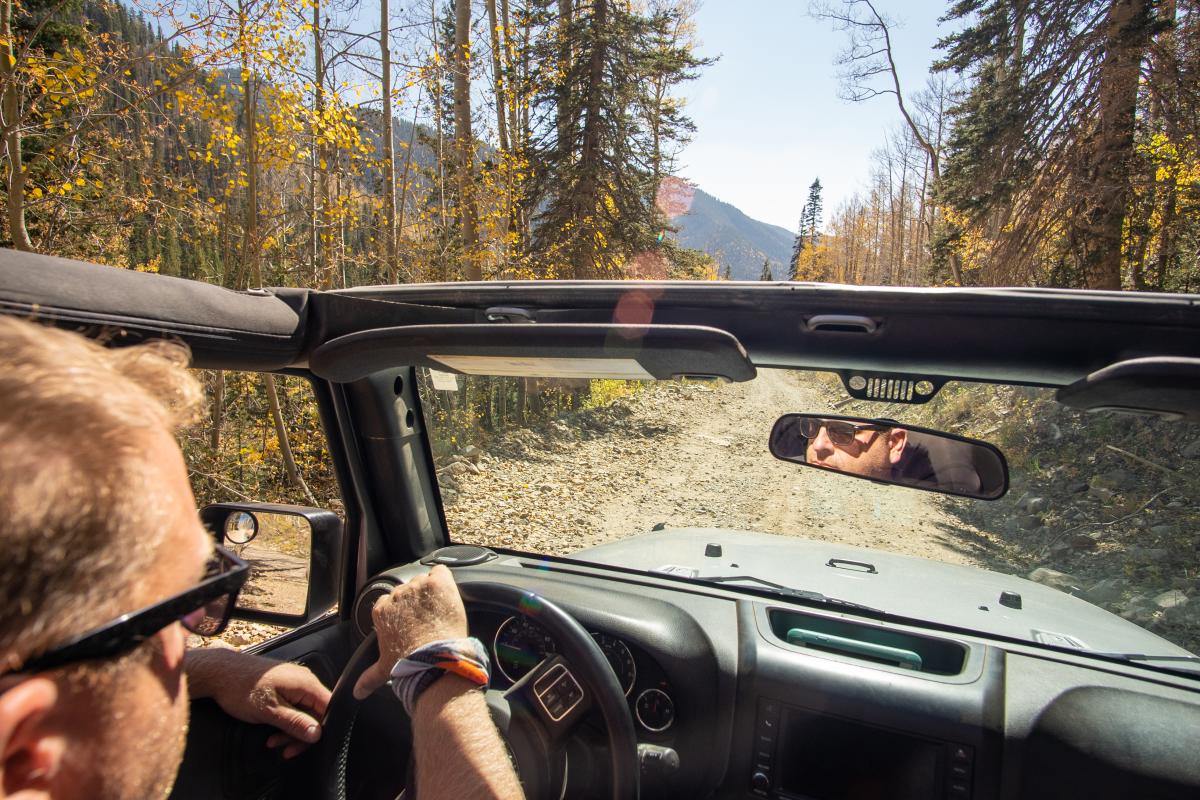 Knowing your rig and its limitations goes a long way to your enjoyment on an OHV route. Always stay alert to how your ATV is performing, so you have control of your rig at all times. Observe and obey all speed limits and other posted regulations, and also be alert to what's around you. 
If you're in an area full of tight turns and steep cliffs, extra caution is most certainly needed. Minimize wheel spin; that helps you keep your rig in control. In narrow road situations, you'll have to be aware of other trail users and crossing wildlife. 
Respect Other Trail Users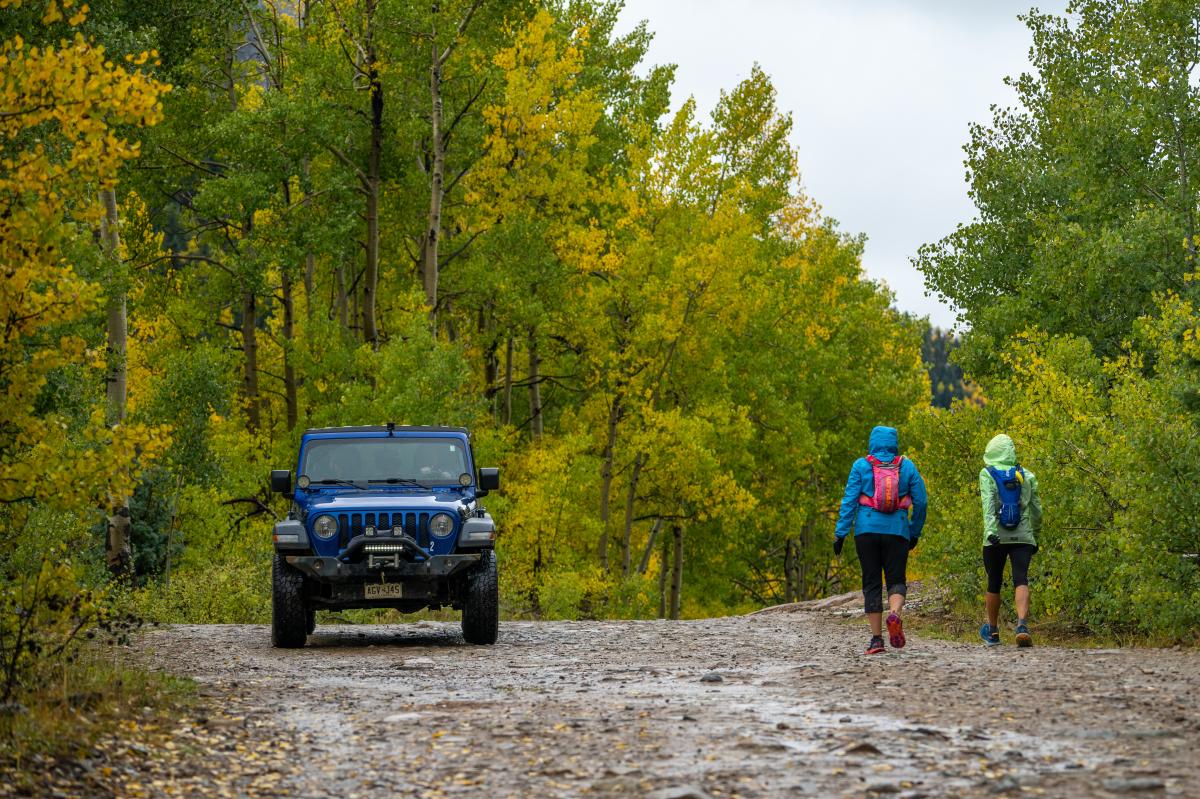 When you do encounter other ATV enthusiasts, be respectful and always exhibit the best trail etiquette. Keep the dust you kick up at a minimum around other vehicles, don't rev your engine, and make sure to turn down the volume of the radio, music, etc. Remember, a good attitude is everything!
Leave What You Find
The phrase "leave only footprints" has a similar connotation on any OHV adventure. Only this time it should literally mean "leave only light tire marks on designated trails." It may be tempting to pick a few lovely wildflowers or take a harmless rock or another memento, but refrain! 
The same goes for such classic rituals as carving your initials on tree trunks or chopping some wood for the fire. Seems harmless, right? But refrain from these practices, as doing so does more harm than good. Leave everything you find and take only pictures. Flowers die when you pick them. Photos don't die.
Pack It In, Pack It Out
When out camping in your off-road adventure, you are often in very remote areas that are undeveloped and where lots of wildlife make their home. They are not used to humans hanging around, so proper backcountry camping etiquette is a must! As you leave your campsite, pack out all trash and take it with you. This includes cigarette/cigar butts. 
It may seem harmless to leave on the ground, but also pack out all waste – human and pet – as well as toilet paper. Most trailheads have a dumpster or similar waste receptacle so that you can dispose of all trash properly.
Plan Ahead and Pack Enough Supplies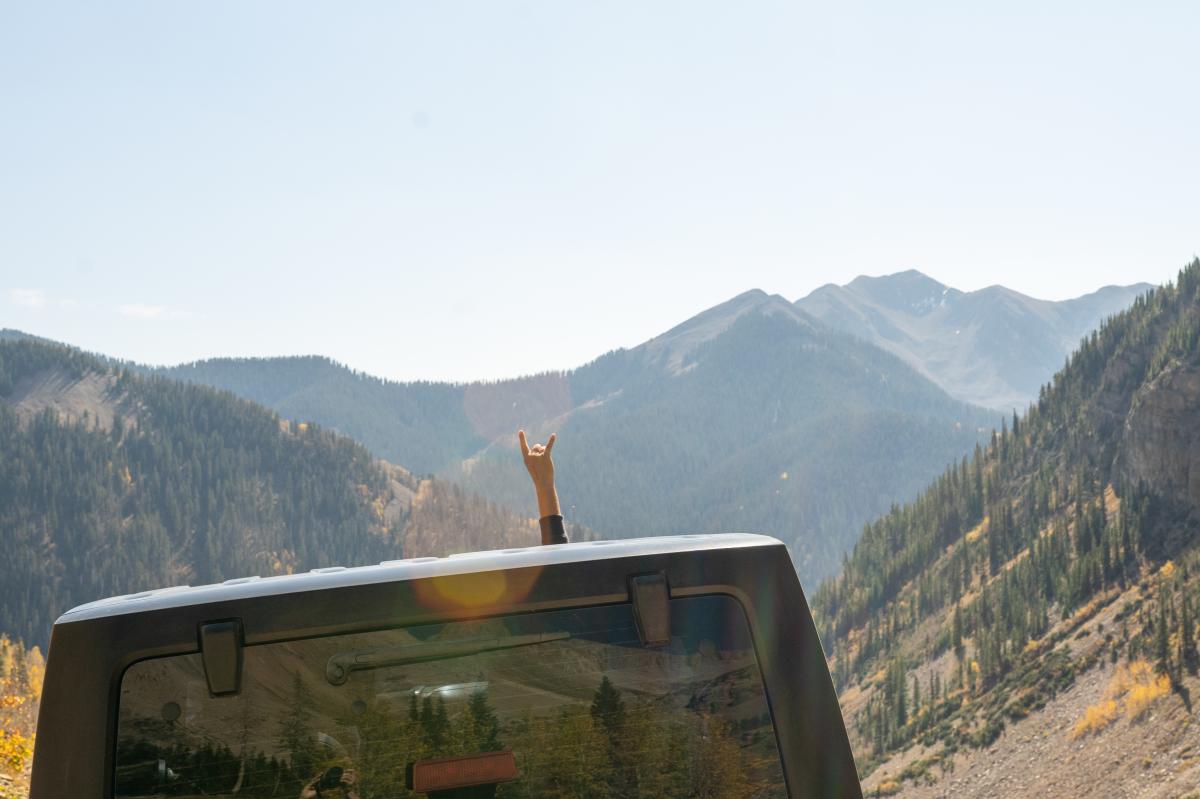 Similarly, when you are on an all-day or multi-day OHV trip, as the Boy Scouts say, "it's best to be prepared." Bring along enough food, water, and other supplies you will need during your trip. This includes repair parts for your OHV should it break down. Check the weather report and dress accordingly, or bring clothes and layers you can throw on for any change in the climate.
If you'll be ascending the heights in a mountain trip, pack the appropriate clothing when dealing with the cold above 10,000 feet. Also, know the signs of altitude sickness and dehydration so you can take appropriate action if needed. And finally, do NOT drink and drive! Any passengers should also limit their alcohol intake. 
Conclusion
OHVing is an exhilarating and unique way to experience beautiful mountain vistas and valleys. However, just like any adventure, make sure you arrive prepared and informed. Stay on the road, be responsible & sustainable, pack enough supplies, and have fun!