Everybody loves a good vacation, or as The Go Gos put it "Vacation, all I ever wanted…vacation, had to get away." But before you "get away" it is important to remember that if we want to continue to enjoy all the beautiful natural wonders of the world, we must do all we can to preserve them.
Reduce your impact in Durango with 31 easy and effective ways to reduce waste while vacationing. We can all do our part to help Care for Durango!
#1 Use Your Airline's App Your Tickets
Are you flying to your destination? Book your tickets online via your airline's app and use the online boarding pass feature instead of using a printed ticket. 
#2 Bring Reusable Shopping Bags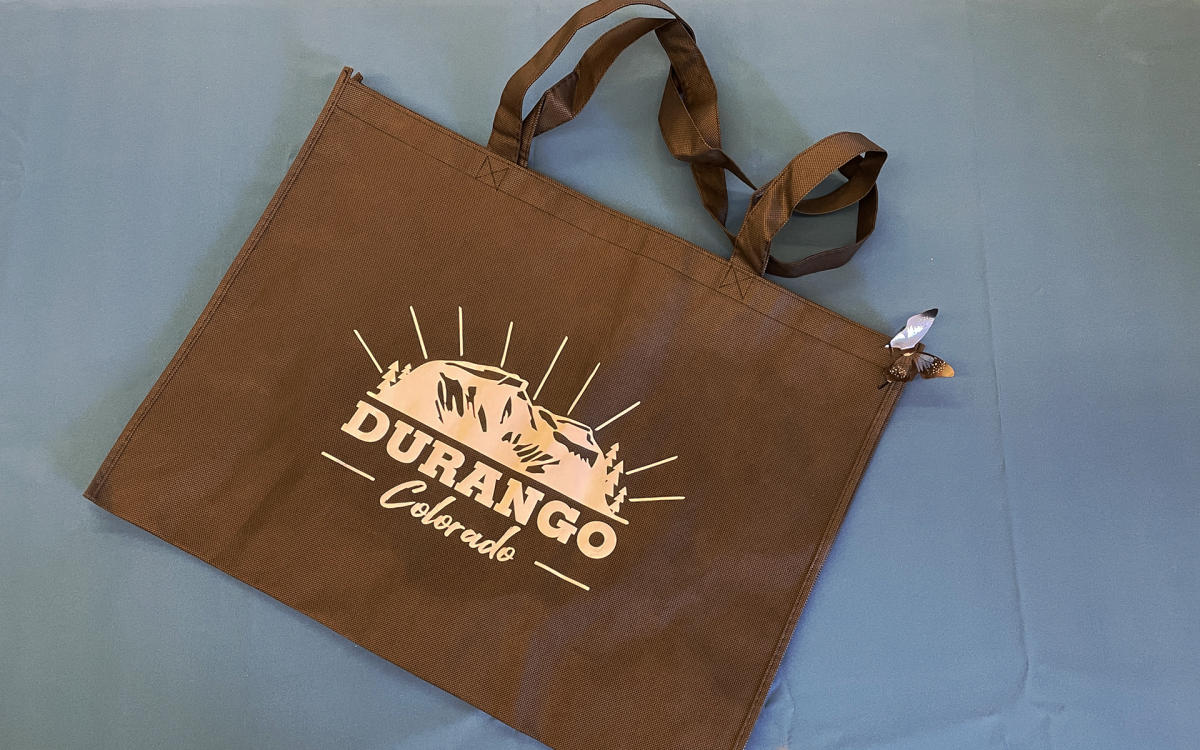 With reusable bags, you can reduce the usage and wastage of plastic bags when shopping. Reusable bags are available throughout Durango through the Boomerang Bag program!
#3 Bring a Reusable Water Bottle and Refill It
Utilizing a reusable water bottle will reduce the need for those pesky plastic water bottles that are not biodegradable. 
#4 Rent Bikes to Explore Downtown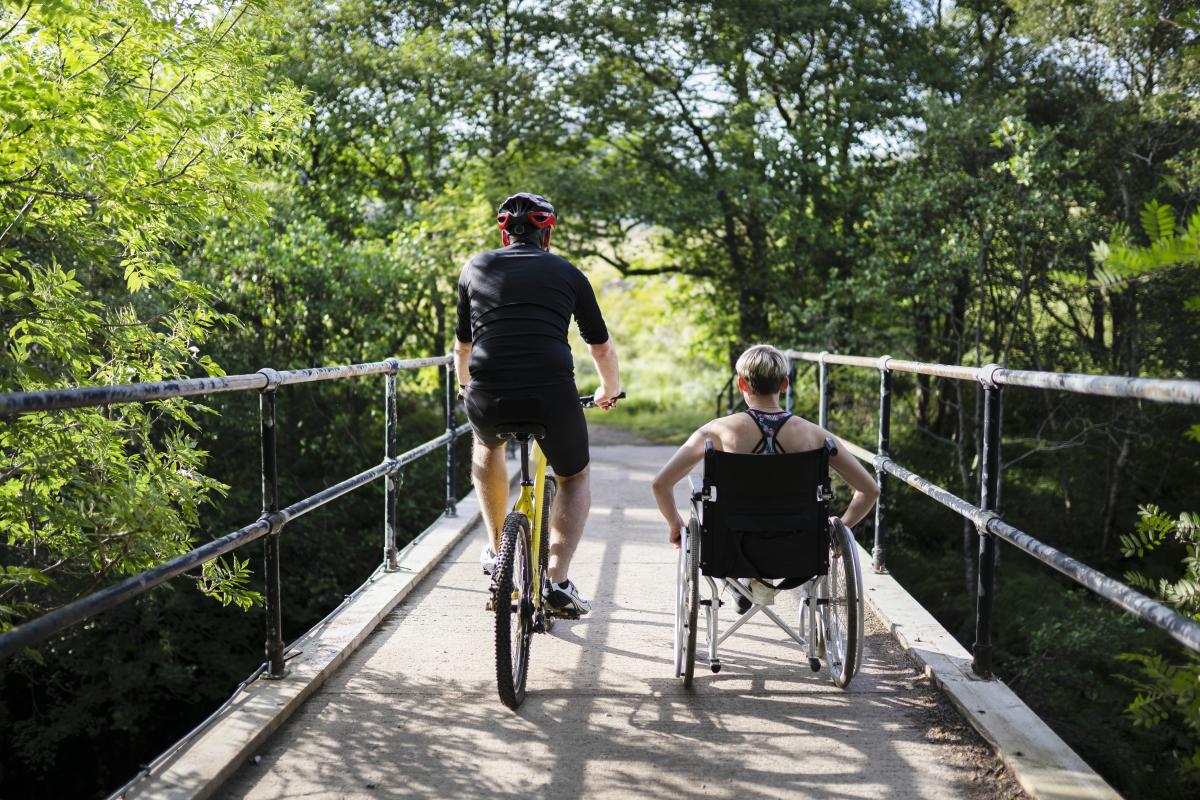 Rent a bike for a day or two and explore all the places you can without calling a cab. 
#5 Use Rideshares When Possible
Carpooling is a great way to save on gas and emissions. The fewer cars on the road the better! 
#6 Bring Your Coffee Thermos
Using a coffee thermos will reduce the use of single-use coffee mugs and most coffee shops will fill your thermos instead of their paper cups. 
#7 Reuse Your Hotel Towels and Bedsheets
Request that the hotel does not change your towels and sheets every day. This is a great way to save on the water used for daily wash cycles. 
#8 Bring Your Own To-Go Containers
Styrofoam is very harmful to the environment – bring your own reusable containers to prevent waste if you are ordering food to-go. 
#9 Wear Outfits More than Once
This is another great way to reduce water waste – if your clothes are not dirty, there is no reason to run them through the wash when you can just recycle your outfit. 
#10 Avoid Travel-Sized Toiletries
Instead of buying toiletries every time you need to travel, use refillable containers. Alternatively, you can use soap bars that do not have a lot of packaging. 
#11 Avoid Using Individual Condiment and Sugar Packages
Bring your own! Or request to use the larger dispenser before you take your food or drink to-go. This will help save on the wasteful plastic and paper individual-size wrappings. 
#12 Don't Order More than You can Eat
Avoid food waste and try not to over-order. 
#13 Shop at the Farmer's Market for Snacks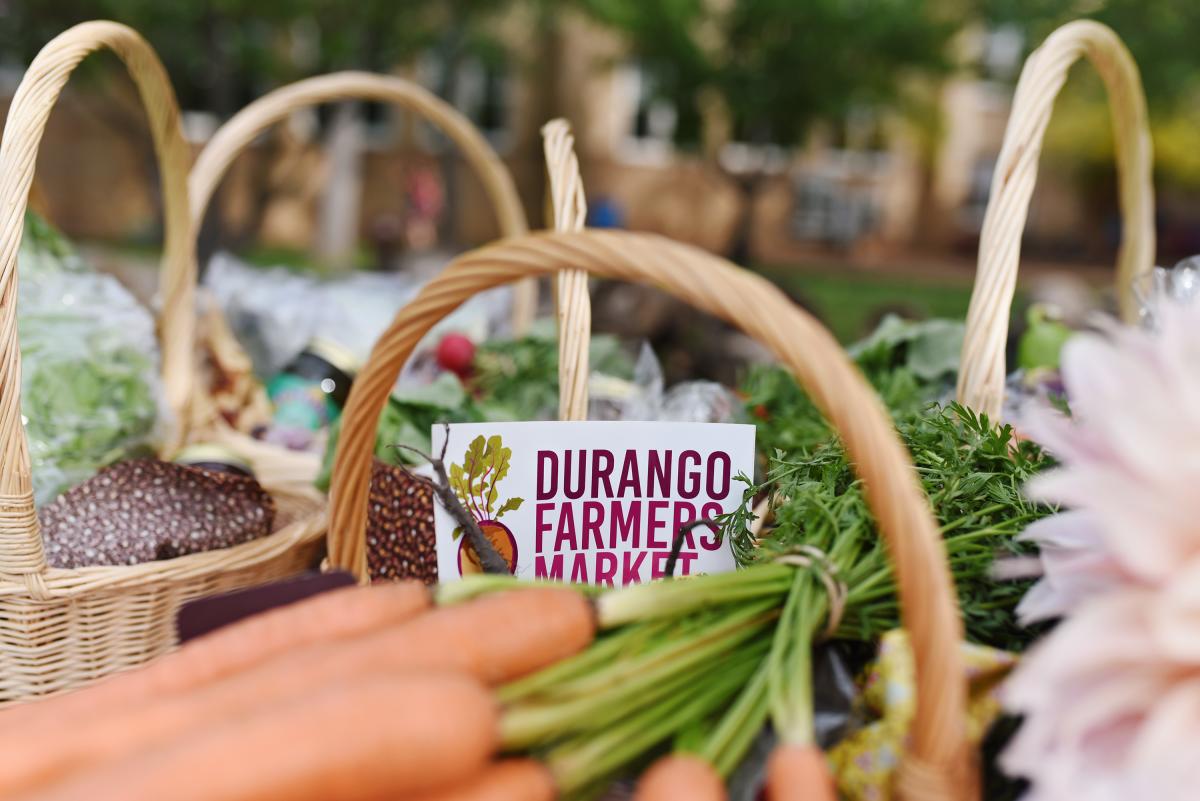 Local farmers make use of less packaging compared to big grocery stores. Stock up on snacks for your Durango's adventures at the Farmer's Market every Saturday morning throughout the year.
#14 Turn Off the Lights in Your Hotel Room
When not using the lights or not physically in the room, turn off the lights in your hotel, motel, or VRBO room.
#15 Open the Windows at Your Hotel or Keep the AC on Low
Reducing waste on electrical resources is quite helpful. You can turn off the air conditioner or keep it on low heat while you leave the windows open at your hotel. 
#16 Take Your Drinks "For Here"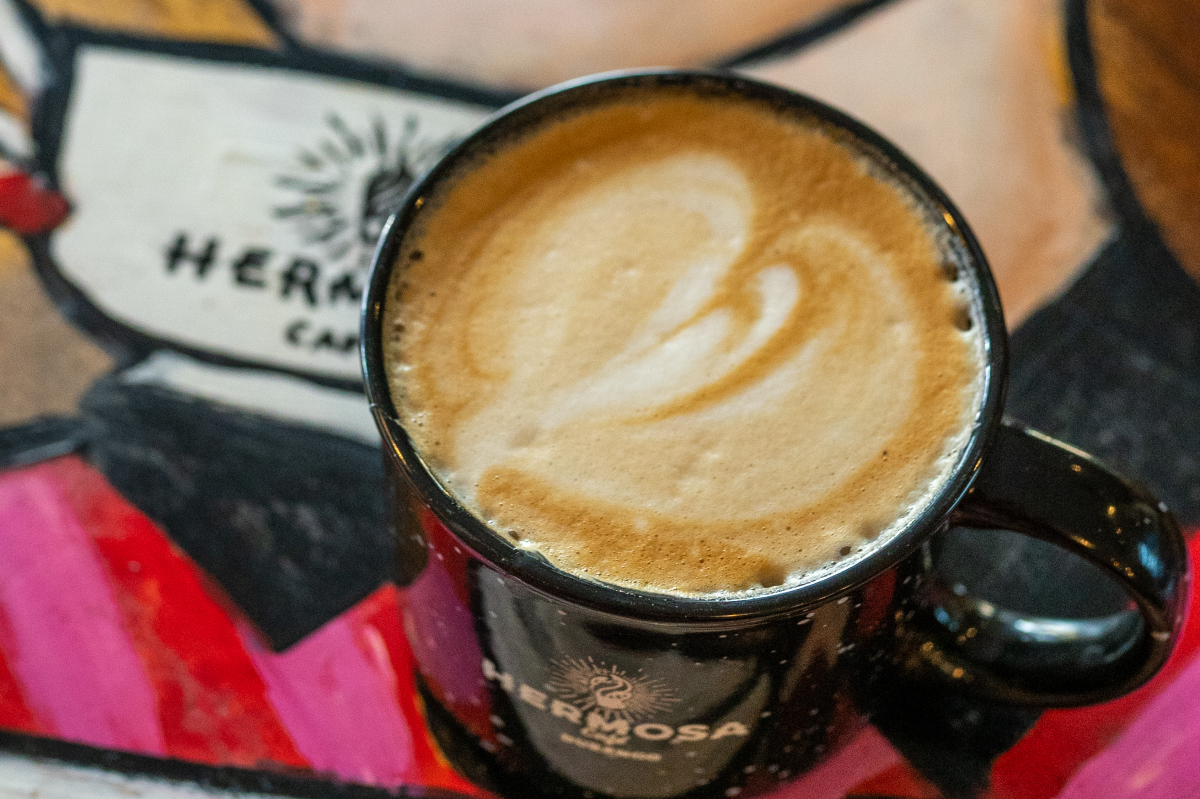 Save on single-use cups by taking your drinks "For Here" instead of "To-Go" (This is if you forgot your reusable thermos). 
#17 Bring and Use a Reusable Straw
Sip and help save the environment. Reusable straws are lightweight and can fit with ease inside any suitcase or carry-on bag.
#18 Switch to a Bamboo Toothbrush
This is a great plastic-free alternative. 
#19 Know the Local Recycling Practices
Every area has different recycling practices. Check out Durango's recycling program and know what is recyclable.
#20 Use Mints Over Chewing Gum
Chewing gum is not biodegradable – mints are a fresher option and can help keep the streets and sidewalks clean.
#21 Consider Alternatives to Flying
Airplanes emit a lot of pollutants. If you can, consider a more environmentally friendly form of transportation. 
#22 Shop at Sustainable Businesses
Durango's sustainable businesses focus on sourcing both ethical and Colorado-based merchandise. This means that the travel time to deliver the products to Durango is less and we can reduce the carbon footprint by sourcing more local merchandise.
#23 Consider Buying Gifts or Souvenirs at the Local Thrift or Antique Shops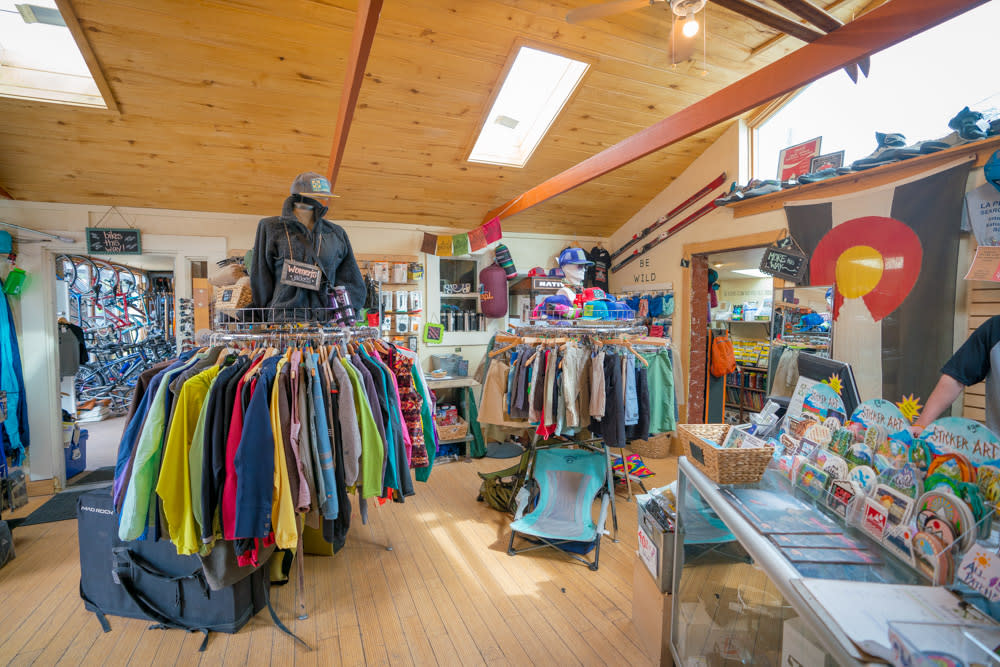 Souvenirs are fun but they can also be poor in quality and dense in plastic. Thrift shopping is a great way to recycle old and unique gifts. 
#24 Unplug Your "Cubes" and Chargers When Not Using Them
When you finish charging, unplug your "cubes" and chargers. Even if something is fully charged and plugged into the charger, you'll be wasting energy if they are plugged into an electrical socket. "Cubes" or chargers also draw electricity, regardless of whether something is plugged into it or not.
#25 Use Low Battery Settings or Turn Things Off When Not Using Them
Save power by putting your phone and other devices into "Low Power" mode whenever possible. This reduces the overall draw on the batteries and allows you to charge your devices less- reducing the draw on electricity.
#26 When on Trails, Commit to Pick Up a Bag of Trash
You can reduce waste and help preserve the trail by picking and disposing of trash left behind by other travelers. Try picking up leftover wrappers, paper, and microtrash- enough to fill a small sandwich bag.
#27 Be Aware of Potential Microtrash
Microtrash poses a significant threat to the environment and wildlife. While you may not deliberately drop waste during your vacation, you may litter a place with beer bottle caps, plastic bags, cigarette butts, and toilet paper. You can easily overlook them, so keep an open eye and dispose of them properly.
#28 Camp for One Night of Your Trip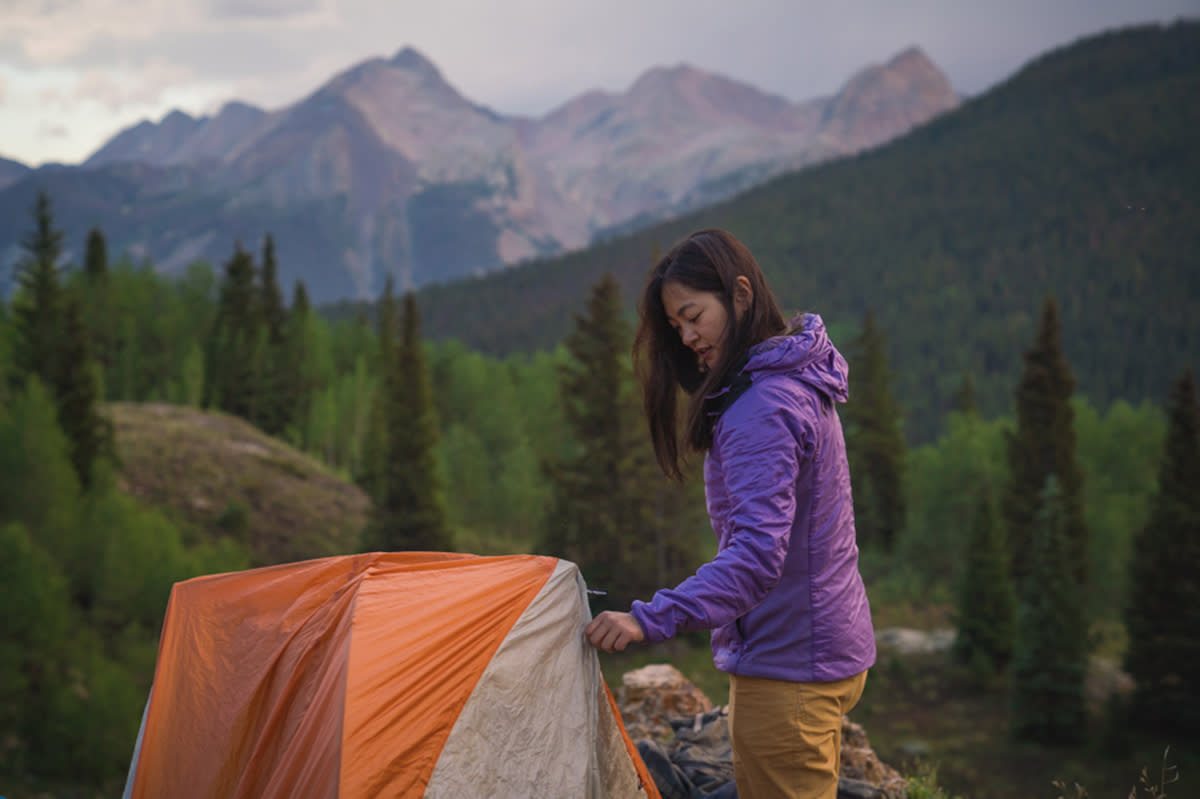 Consider camping for one night of your trip. This is a fun and adventurous way to save on electricity, food waste, and trash. Just don't drive too far away from Durango- try to limit how much fuel you'll need to access a campground. 
#29 Order Tap Beer Instead of Bottles
Aside from the fact that tap beer may taste better than a bottled beer, it helps you reduce your usage and wastage of bottles and cans.
#30 When on the Water, Ensure Your Things Are Secure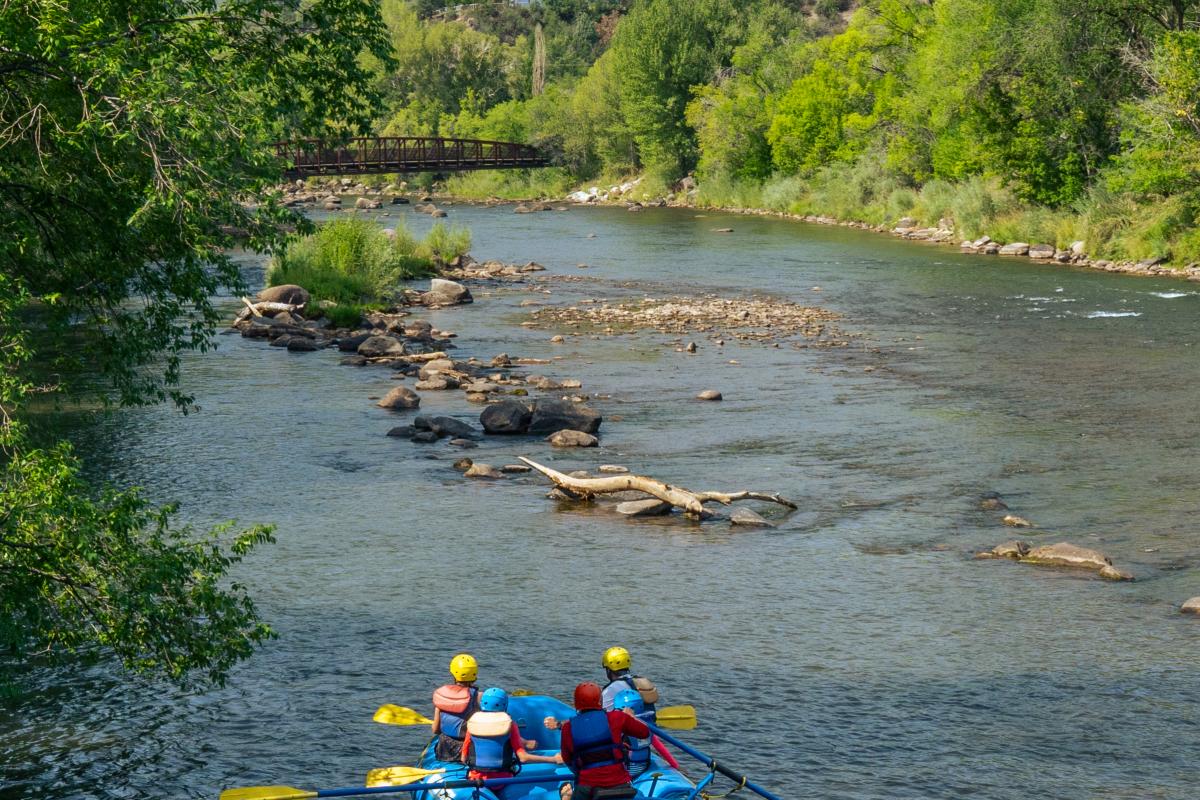 Trash or other wasteful materials could fall off the boat and pollute the water below. Always keep your clothing, accessories, and food secure when rafting, kayaking, stand-up paddleboarding, or floating!
#31 Pay with Cash to Avoid the Merchant Copy of a Receipt
Why pile papers you would probably never use? To reduce paper waste, opt for e-receipts. With an e-receipt, you reduce paper waste and can keep your receipt for as long as you want. It's a win-win!
Conclusion
Being environmentally cautious for the entirety of a vacation may seem like a big challenge to bear. However, if you keep in mind these 31 ways to reduce waste, you could see that it is a bit easier than you thought and mother nature will thank you for it. 
If you take care of the earth, it will take care of you. Now go have an adventure in Durango! 
Thank you for helping Care for Durango!