Sitting around the office one day, I took a quick tally in my head. Out of the eight people in the Destination Management and Marketing team:
Two people rock climb

Four people resort snowboard and/or ski

One person is a retired freestyle snowboarder

Three people cross-country mountain bike

One person paraglides

Two people ice climb
And the list goes on and on- all told, all eight people are involved in some activity deemed an "action sport" by most Americans throughout the year.
In fact, living in Durango isn't a prerequisite to doing an action sport- an estimated 490 million people world-wide are involved in the "adventure economy," according to Business Insider.
It's no surprise that Colorado has seen a rise in action sports in the past few years.
What is an Action Sport?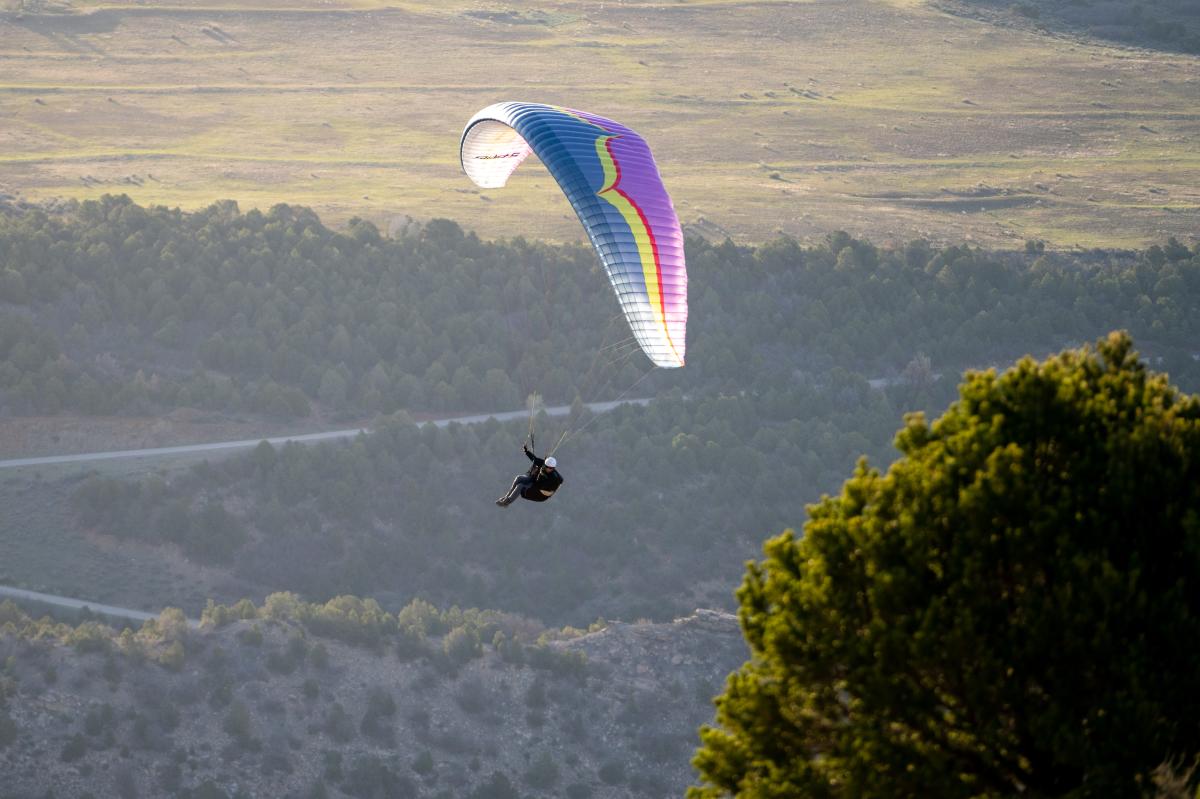 Paragliding off of Smelter Mountain in Durango.
The definition of an action sport varies from person to person and seems very polarized. On one end of the spectrum by the Univesity of Wollongong: "a sport with mismanaged mistakes or accidents that would most likely result in death." The other end tends to be more passive, as how the Human Kinetic defines an action sport: where specialized skills and equipment are utilized in more extreme environments.
I tend to define action sports as somewhere in the middle of the spectrum while focusing more on the level of fitness needed. My own definition of an action sport would be an activity with an inherent level of risk and injury that takes place in more extreme environments such as cliff faces, open oceans, etc. These sports require a higher level of fitness, technical skills, and the use of specialty tools or equipment to mitigate the impact of injury or death.
While we can split hairs on the definition of an action sport- I think we can all agree upon examples of them:
Rock climbing

Freestyle or backcountry skiing or snowboarding

Downhill and enduro mountain biking

Alpine mountaineering or "peak bagging"

Canyoneering

Paragliding
And the list goes on and on.
The Growth of Action Sports Nationally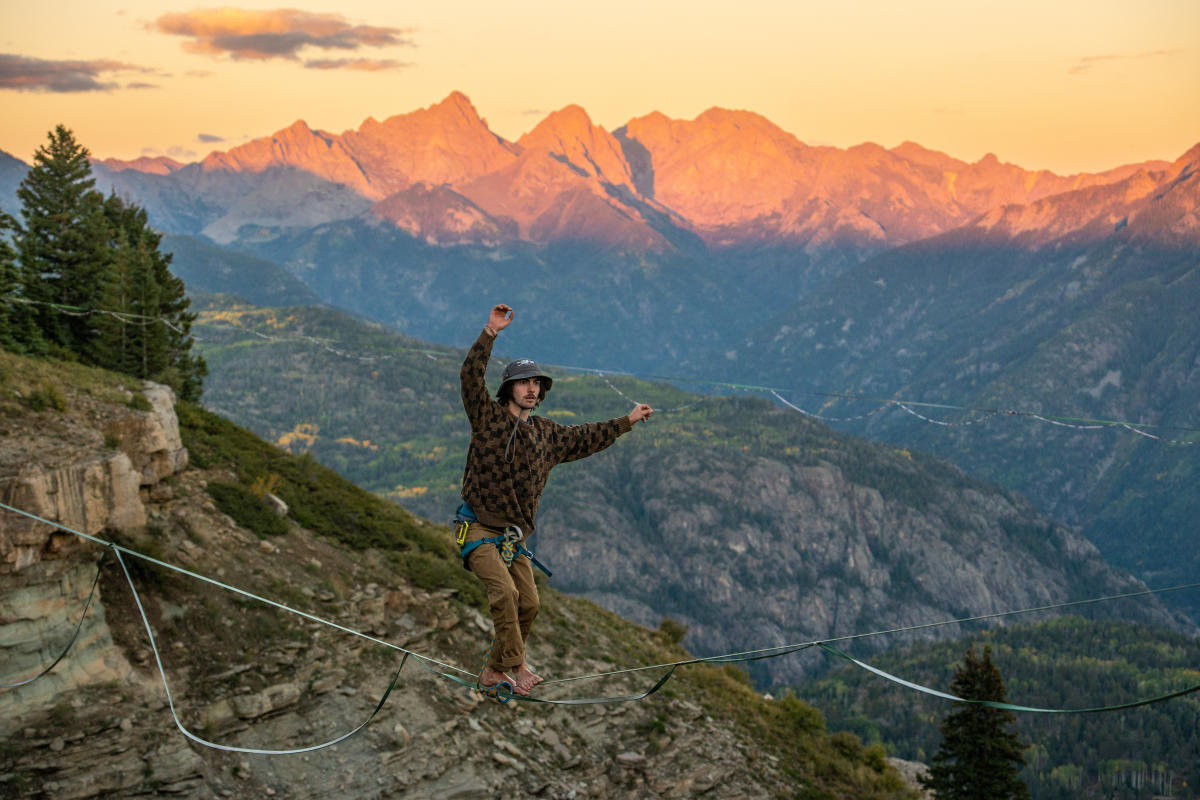 A national Paradise Highliners group member high-lining 300+ feet off the ground over a gorge north of Durango.
As quoted in a study of action sports by Leeds Beckett University, "We are witnessing an unprecedented interest in and engagement with extreme sports activities." This isn't just hyperbolic, there is data supporting that claim. In the annual key study, the 2022 Outdoor Participation Trends Report by Outdoor Foundation found some interesting trends:
Out of the nearly 120+ sports studied, seven out of 10 "action sports" have seen positive growth in the past five years.
The highest increase is skateboarding at a 7.1% increase in users over the past five years.
While the sports featured in this study don't include a lot of cornerstone action sports like whitewater rafting, paragliding, and even backcountry skiing or snowboarding- the evidence is scattered throughout several additional studies.
Worth noting are some figures from the United National World Tourism Organization saw a 5% increase in action sports worldwide and expects the overall global "adventure tourism" market to rise from $609 million in revenue in 2019 to $1.7 billion by 2027.
Action sports brands also report record numbers- the most notable being GoPro, Deckers, and Burton.
Why Are Action Sports Gaining Popularity?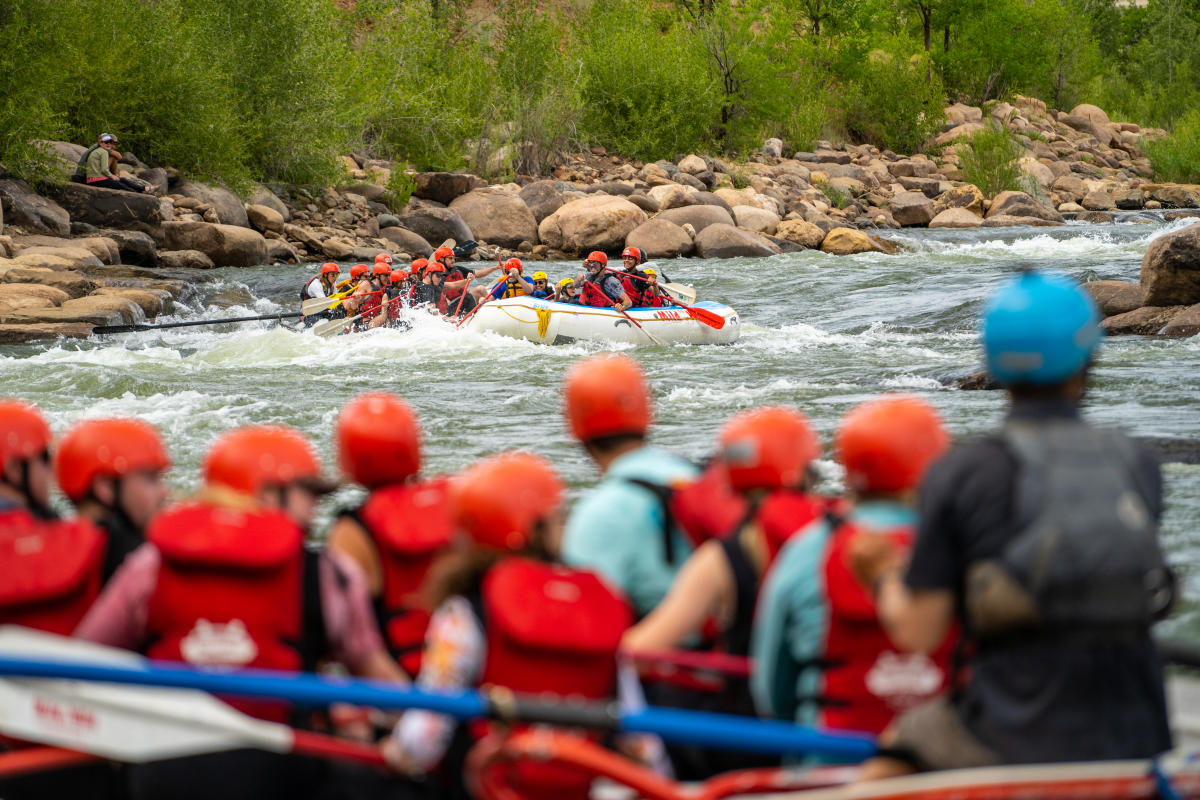 A crowd watches as two boats navigate the rapids in the Santa Rita Whitewater Park in Durango.
This question has been studied in detail, I would argue, since the popularity of the X-Games in the late 1990s and early 2000s and there are many reasons that we're seeing a rise of action sports.
The University of Waikato, New Zealand, has been mapping trends in the action sports community since at least 2000 and has some interesting insights into the growth of action sports. One is the overall increase and news coverage of action sports events like the X-Games, RedBull's Rampage downhill event, and others.
In terms of sports equipment, technology has made action sports much safer, cheaper, and more available in retail establishments- from big-box stores to mom-and-pop stores.
In addition, the widespread usage of streaming platforms like YouTube and the introduction of the abundance of social media content in our daily lives have made action sports content more accessible than ever before.
These things (as well as others- too complex to cover in detail here), the University of Waikato argues, have made action sports more acceptable worldwide and have changed the power dynamic of action sports being a "crazy hobby that only people like Tony Hawk do" to a worthwhile activity that the average American can do of all ages.
This is all without mentioning the impact of the COVID-19 pandemic, the mental health crisis, and ongoing global political and economic unrest.
Simply put, the present and most recent past have directly impacted the outdoor recreation industry. More people are craving the outdoors for exercise, stress relief, therapy, and everything in between.
The number of outdoor participants from March 2020 to the end of 2021 grew by over 26%-the highest increase ever recorded.
How Have Action Sports Risen in Popularity in Colorado?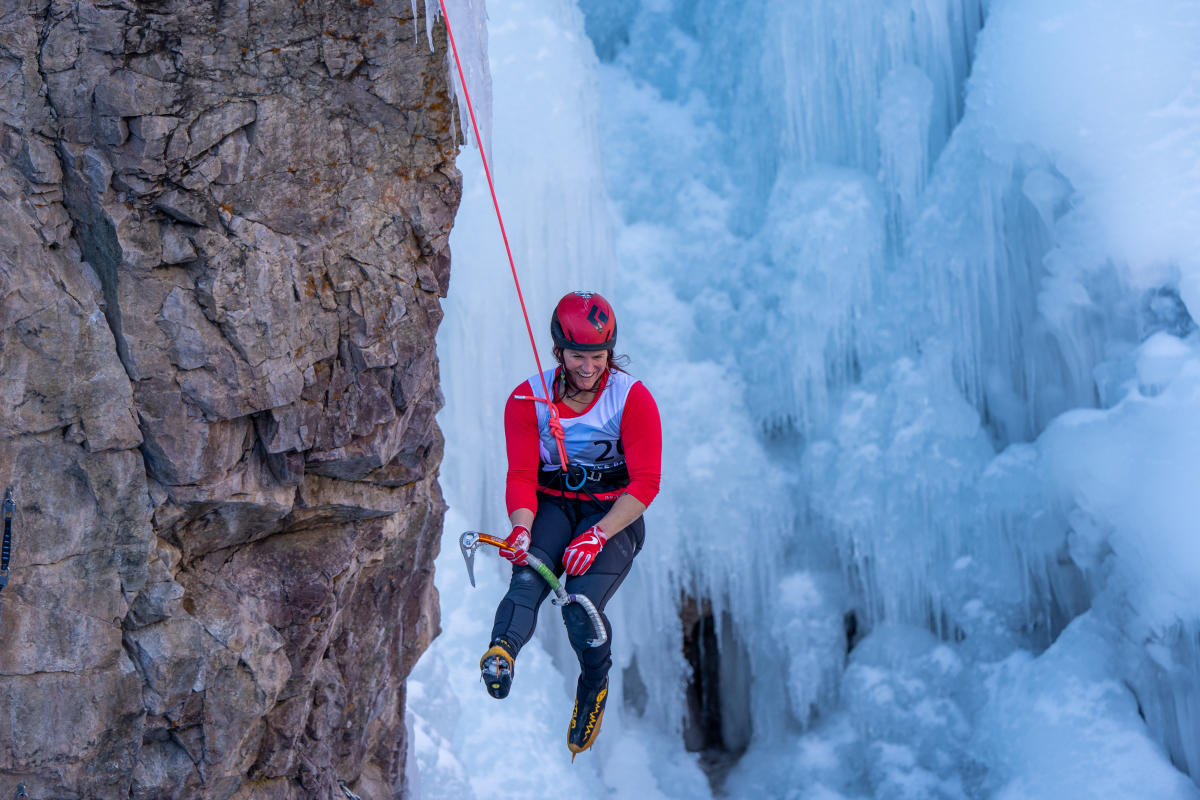 Athlete Lindsey Hamm descending after her heat during the finals of the 2022 UIAA North American Championships for ice climbing.
It's hard to say how the global increase in action sports has affected Colorado. In my research for this article, the data seems to be limited at best. Qualitative bits of information show signs of the impact of action sports in our home state. For example:
The United States Collegiate Mountain Biking Championships was held in Durango in 2021 and 2022- where college mountain biking athletes from the entire country competed in their end-of-the-year event.

Colorado hosted the GoPro Mountain Games in Vail last year- drawing thousands of participants and nationwide media coverage.

Every year, Ouray has hosts the Ouray Ice Festival which draws thousands of ice climbers from all over the world.

In 2022, Ouray hosted the UIAA North American Championships for ice climbing and claimed it was the area's biggest event. This also included over 300,000 live stream views online.

The Big Mountain Enduro World Series held an event in Winter Park in 2018.

Breckenridge was ranked as the second-best ski resort in North America by Freeskier Magazine in 2019.
These are just a few examples, but they show that Colorado is on the map for action sports. As the state with the highest number of 14,000-foot peaks and some of the largest wilderness areas in the country, it's no surprise that Colorado would be a draw for action sports.
What is surprising is that, according to a 2018 report by Outdoor Industry Association, Colorado only saw $28.6 billion in outdoor recreation revenue- ranking it 11th in the nation.
As mentioned before, the quantitative data is limited. Still, it's safe to say that action sports are on the rise in Colorado and that the state is solidifying its place as a go-to destination for action sports of all kinds.
What is Visit Durango Seeing in the Data?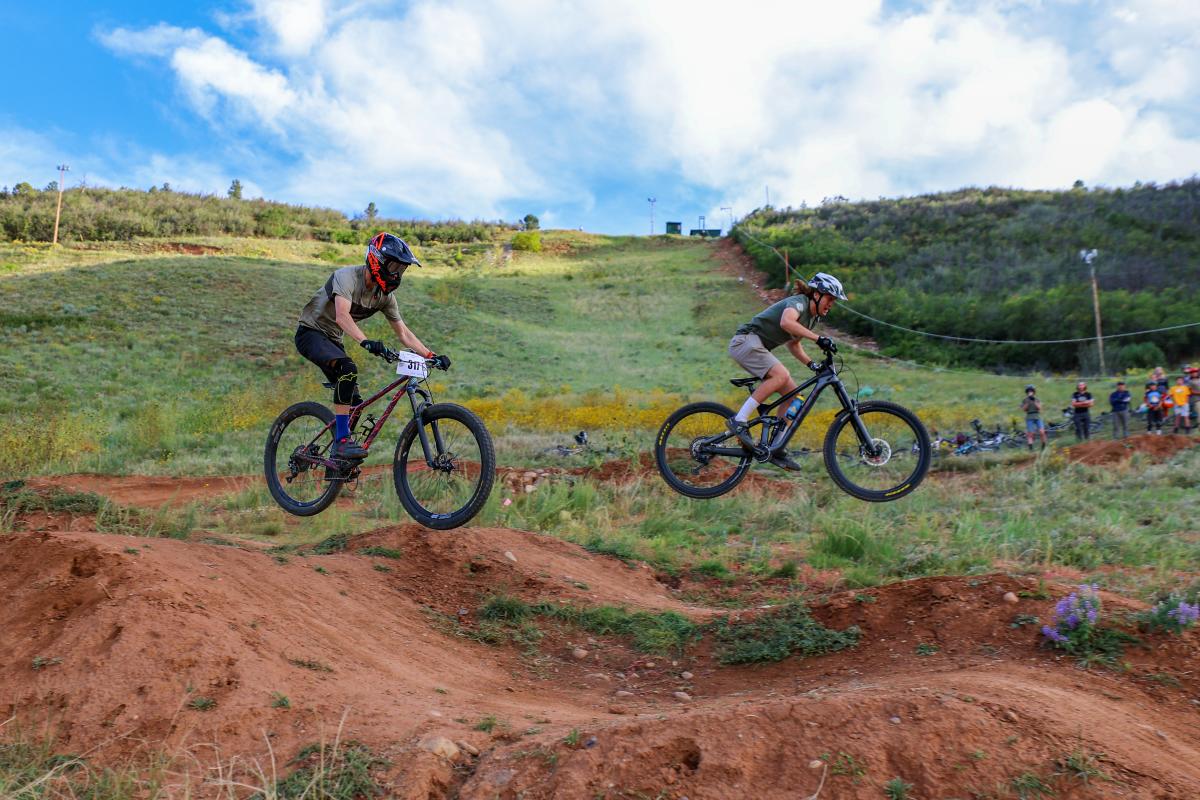 In the midst of a heat during a DEVO Dual Slalom contest in Durango during summer of 2022.
Similar to the Colorado-based data, it's tough to see the direct impact of action sports on our local community. However, there are a few clues:
Nearly 22% of all activities in Durango utilize our trail networks and open spaces. The second highest areas of activity outside the downtown Durango area.
The number of searches related to action sports is up dramatically. Notable examples include:
Mountain biking: 17% increase in search traffic from the previous year

Climbing: 25% increase in search traffic from the previous year

Rafting: 125% increase in search traffic from the previous year

Backcountry skiing: 16% increase in search traffic from the previous year
It's evident that people are searching for action sports more than ever before and that Durango is one of the places they're looking to visit. As our state becomes more known for its action sports and access, we expect to see more people visiting Durango and the surrounding areas to participate in these activities.
Furthermore, as the popularity of action sports continues to rise, we expect more events, competitions, and tourism dollars to come into our state and community.
The real question is, what sports will see a rise locally, and how much?
That's a question that needs further research and resources so we can mitigate any potential environmental impacts and make sure our current outdoor recreation infrastructure can support it.