Our little mountain town really knows how to do holidays right, and historic downtown is the heart of Durango's holiday cheer.
The streets are decorated with lights and festive music echoes through the shops. Oh, the shopping! You will be amazed at all of the unique shops and boutiques we have to offer. 
These locally-owned shops are some of our favorite places to browse and each one has its own take on the holiday tradition.
Tippy Canoe
This holiday favorite is located at 925 Main Avenue. Visitors and locals alike flock here all year round, but the Tippy Canoe really shines during the holidays. Christmas décor, wall art, tabletops, items for home entertaining, jewelry, and even furniture is on sale in a rustic and inviting space. 
Christmas in Durango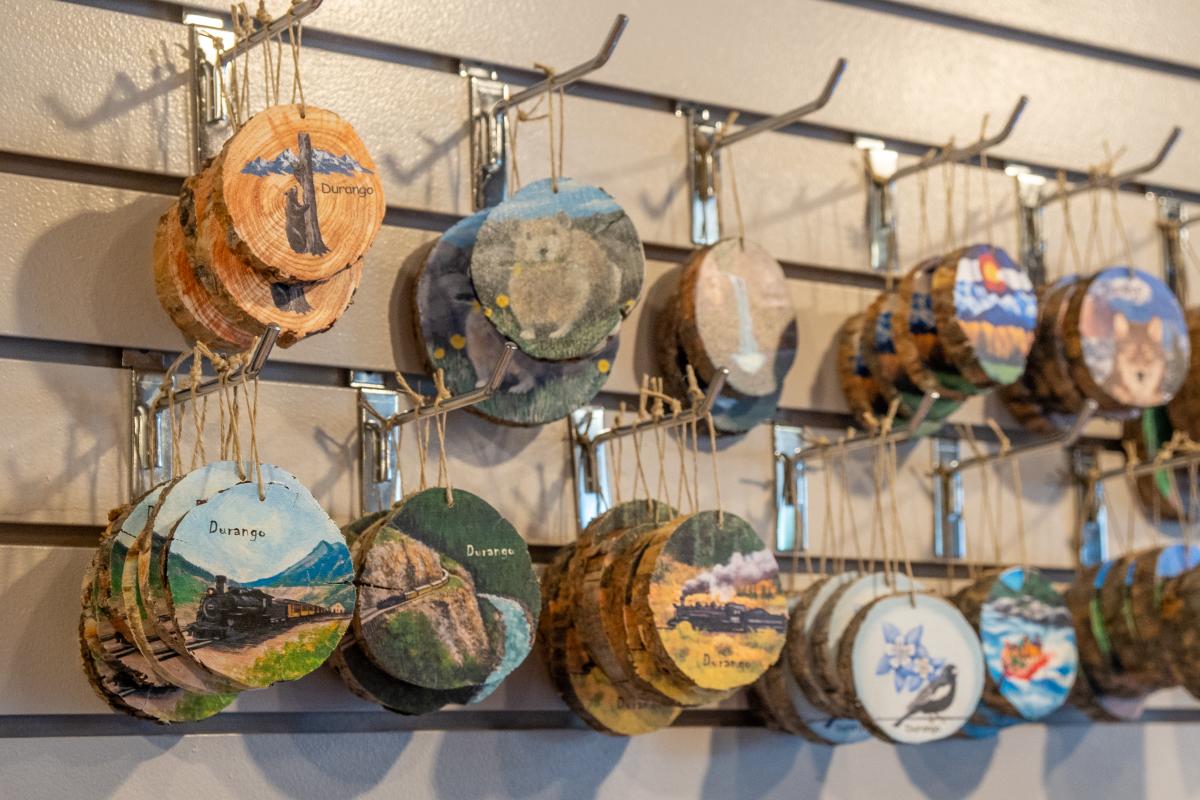 Located at 108 E 5th St., here you can shop Christmas decorations 365 days a year. The Christmas in Durango store is packed full of popular ornaments including trains and steam engines, but all shapes, sizes, and themes of ornamental beauty can be found – you can even personalize your ornament with names and dates. 
Animas Trading Co. 
Located at 742 Main Avenue in beautiful historic downtown, Animas Trading Co. is not your typical gift shop. Enjoy relaxed shopping with a store full of distinctive clothing, gifts, and accessories sourced from all over the world. Animas Trading was voted one of the best places to shop in a ski town according to the Denver Post. 
Animas Chocolate & Coffee Company
What goes better with coffee than a nice assortment of chocolates (and vice versa!) Located at 920 Main Avenue, they embrace the bean-to-bar philosophy by producing small batches. Sourcing fair trade, organic cacao beans from small farms, everything is handcrafted right here in Durango. Along with their locally roasted coffee, they have something for everyone.
World According to Mark
Located at 131 E 18th St, the World According to Mark store is the place to pick up that special pottery gift for yourself or a loved one. Brimming with the essence of Durango, artist Mark's amazing handicrafts also include beaded jewelry. He has been a potter for over 40 years and has a unique and playful flair for his work.
Conclusion
There are so many fantastic shops in downtown Durando, perfect for all of your holiday shopping. In this age of online retail, it is refreshing to still have an area of local businesses where you can just browse and take it all in. It is our lovely historic downtown that helps support Durango's culture and economy. 
From art galleries to home furniture, to clothing boutiques, and sporting goods stores, you can get all of your holiday shopping right in Durango!