Whether you're a beer drinker, wine lover, or celebrator of the classic craft spirit, we believe the best way to enjoy Durango is one sip at a time.
With title-holding beer, wine, and spirits at every turn, we know you want to sample it all. It can be hard to choose just one drink, so opting for a flight can make for a fun, creative, and often cheaper way to imbibe locally without inhibition.
Check out these top 10 beverage flights and enter the miniature world of craft flights for the quickest route into the heart of southwest Colorado.
Craft Spirits and Cocktails:
Winos, barflys, and brunch fans should check out these five unique tasting experiences here in Durango.
Ernie's Bar at 11th Street Station
Ernie's Bar, the anchored hangout of 11th Street Station, takes pride both in its funky garage vibes and hearty alcohol selection. Here, you'll find flights of tequila, mezcal, and even mimosas, all dressed to the nine for your sampling pleasure.
Each half-ounce shot on the mezcal flight is served with orange slices, chili salt, and chapulines. And yes, chapulines are crickets! Tequila flights are served with a little lime, salt and sangrita. The mimosa flight, known as one of the best things to happen to brunch, offers a variety of different juices that go beyond the classic orange.
Durango Craft Spirits
Durango's first legally operated distillery since prohibition era is everything the southwest represents and more. Not only is it Durango's #1 distillery, Durango Craft Spirits is every local's favorite place to go for expertly crafted alcohol.
Known most famously for their award-winning Cinder Dick Bourbon, Mayday Moonshine, and Soiled Doves Vodka, you'll find a variety of cocktails made to complement these in-house spirits. But if you really want to appreciate these handcrafted, locally mashed and distilled spirits, you'll sip them straight in the form of a flight.
The tasting room is open every day, so you'll have no excuse to miss out on this ultimate taste of Durango. Pair your flight with an official tour of the distillery and fully immerse yourself in Durango history.
Eno Wine Bar and Cocktail Lounge
We didn't forget about our wine lovers and neither did Eno. In a state where craft beer rules the roost, Eno Wine Bar serves as a safe haven to wind down and sample your favorite non-beer beverages.  The wine list features bottles from around the world and the flights are custom-tailored to your tastes. Choose a red or white and pair your flight with a platter of local cheeses.
Beyond the wine, Eno also offers a number of pre-set spirit flights. You can sample trios of bourbon, tequila, scotch, and even region-specific sets like the Mexican "Treasure of the Sierra Madre."
Diamond Belle Saloon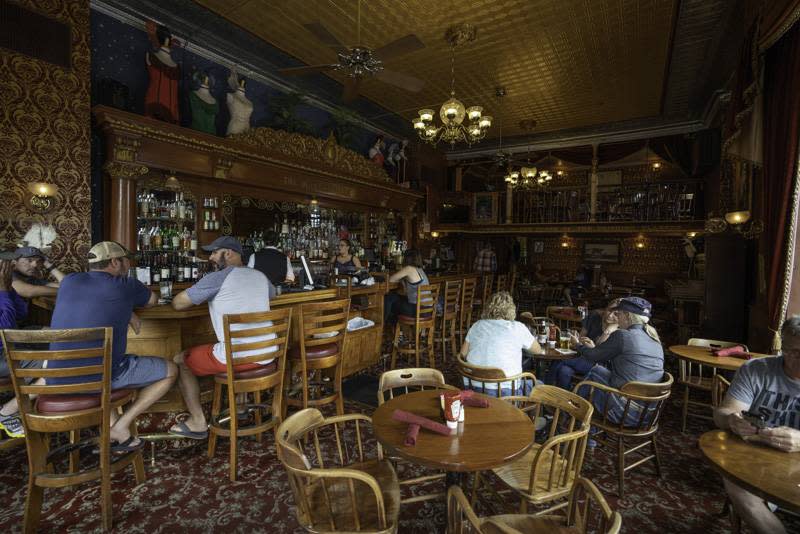 Whiskey drinkers and history buffs, enjoy a sit down at the Diamond Belle Saloon, a little piece of history that hasn't changed in years. What pairs better with old western shootouts and ragtime piano than a flight of your favorite whiskey, featuring classic favorites like Buffalo, Knob Creek, and Bulleit, as well as a few local varieties as well.
The Office Spiritorium
If you like tequila, then you'll love the Office Spiritorium's tequila flight special. It's not every day you get to actually appreciate the smooth, clean flavors of tequila outside the margarita, but the Office Spiritorium provides just the perfect scene. Enjoy sipping your spirit at the intimate bar, cozy up at a table with your friends, or warm your core with a drink by the fireplace. Even if tequila isn't your scene, ask your master bartender for recommendations on what to sample next.
Jean Pierre Bakery
If you love cheese as much as wine and haven't yet discovered Jean Pierre Bakery, get ready to fall in love with this little piece of France hidden in southwest Colorado. Our cozy downtown cafe, known for its home-baked croissants, made-with-love breakfast and fresh pressed orange juice, hosts a Thursday Flight Night every week. You can enjoy three wines with three cheeses for only $12 to $15. Make your night out on the town an unforgettable experience, accompanied by a piano serenade.
The Beers:
What's a flight list without covering all the local beer? These five breweries have got you covered!  
Ska Brewing Company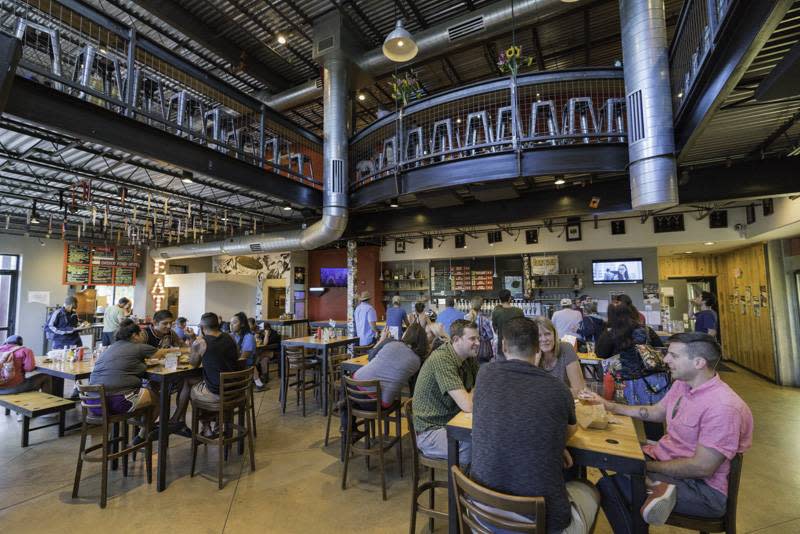 The Colorado-favorite brewery known to craft beer with character makes its home here in Durango. Named one of the best places to work by Outside Magazine, we're certain that the Ska Brewing Headquarters is one of the best places to visit too.
There are twenty taps at the Ska tasting room, so if you want in on all the action, your best route is to order a flight. You can get any 5 beers for only $5, including the unique, experimental variety found on the "Mod Project" list.
Uncertain what to choose? Sit at the bar/recycled bowling alley lane, and visit with your beertender. Whether you like it sweet, sour, pale, hopped-up or simple and clean, they will know exactly how to bring your evening out to the next level.
What's our favorite flight? If you're new to the game and want variety, try for  the Pink Vapor Stew, Pinstripe Red Ale, Mexican Logger, Modus Mandarina IPA, and Decadent Imperial Ale. If you're looking to experiment and try new things, opt for all the Mod Project brews you can!
Steamworks Brewing Company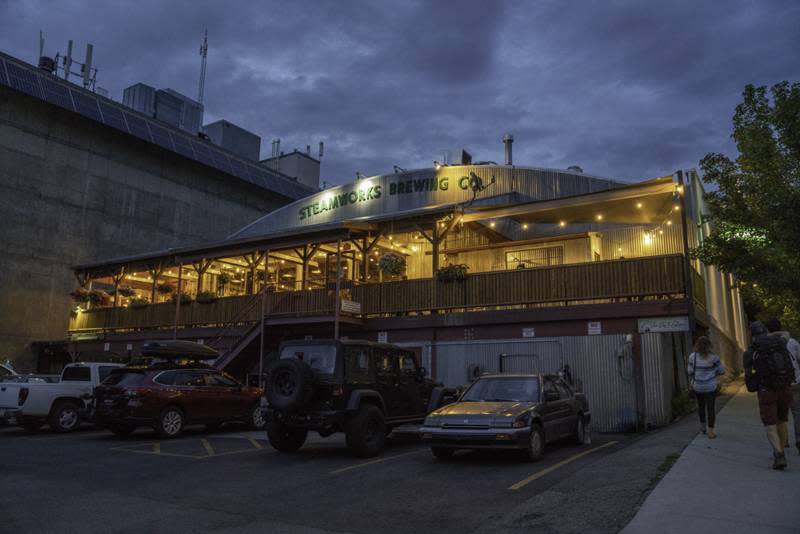 Durango's largest and funkiest downtown hangout has earned 14 Great American Beer Fest awards and 4 World Beer Cup awards for their in-house brews. Not only that, it's earned a reputation for jumbo-sized sample glasses and a guaranteed good time.
Steamworks offers 12 crafted house beers and an ever-changing rotation of cask beers as well. To sip your fill, you'll want to start out by making your own six-piece beer flight. This is your chance to get out of your comfort zone and try things you wouldn't normally, like the extra heated Prescribed Burn ale, made with habanero, poblano, and hatch green chile peppers or the hop-bomb they call the Conductor, hopped with 2 lbs per barrel.
As is always best practice, bring your questions and pairing curiosities to your waiter or bartender. They hold the map to perfect beer experiences.
What's our favorite flight? Try a combination of Prescribed Burn, Colorado Kolsch, Third Eye IPA, Steam Engine Lager, Night Train, and Backside Stout.
Carver Brewing Company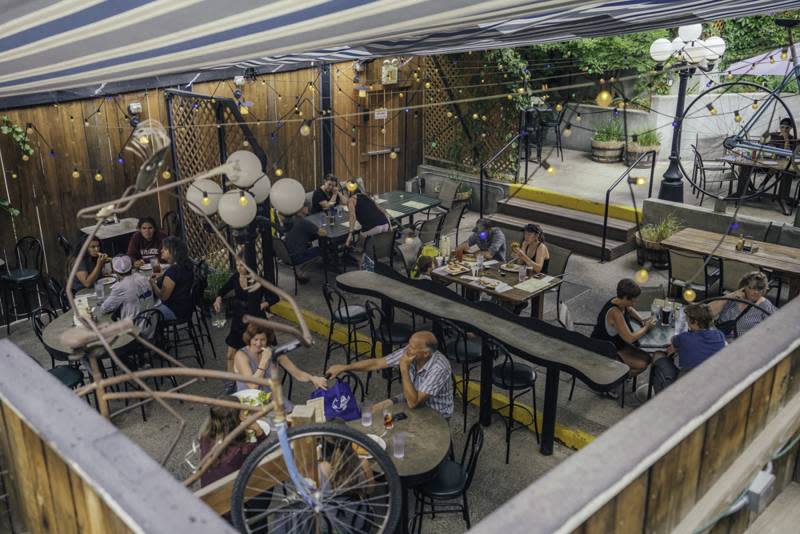 Take a break from your Main Avenue strolling to enjoy the local cuisine. Your new favorite brew pub whips up some creative local meals made to pair with their in-house brews.
At Carver's, you can order a taster flight of four for $10, which serves as a one-way ticket to award-winning beer. Even better, it gives you a chance to sample every seasonal brew on draft. Fall season brings Or if you're feeling festive, customize your flight to include the seasonal favorites available on rotation. You'll find the Munich Dunkel, Oktoberfest Lager, Pelon Belgo American Blonde, and Big Grizz Barleywine only during the fall season.
What's our favorite flight? Start your foundation with the champion list of Lightner Creek Lager, Old Oak Amber Ale, Colorado Trail Nut Brown Ale, and Jack Rabbit Pale Ale.
Animas Brewing Company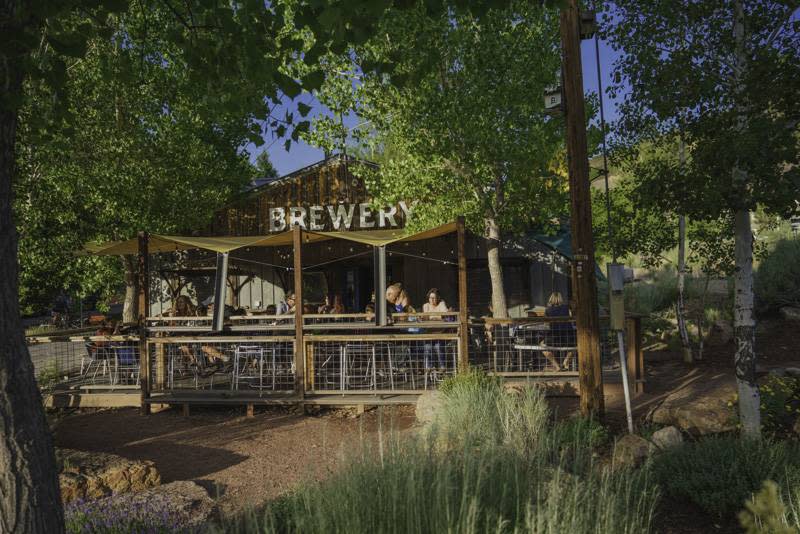 Complete the Durango beer superfecta by visiting Animas Brewing Company down by the water. This microbrewery stays open and breezy all summer long and gets extra cozy and warm in the wintertime. You can pick a flight to fit your mood and celebrate the season, or go all-in with a flight of all of their house brews.
What's our favorite flight? Go all the way with the ten-piece set of all ten Animas Brewing beers. You'll enjoy some special favorites like the Class VI IPA, Boxcar Red, Hogsback Black, Fisherman's Brown, Riverside Kolsch, and What's Up Wit.