The western US state of Colorado is home to at least 60 different ecological systems, from prairies, woodlands, and forests to canyons, mountains, and alpine tundras.
Within these vast ecosystems, full of diverse habitats, are thousands of different species of mammals, fish, amphibians, and reptiles that thrive and survive there.
Now within Colorado, in the southwestern portion, sits the beautiful town of Durango, famous for its nature preserves, mountain ranges, calming hot springs, and scenic waterfalls.
So, it's easy to see why activities ranging from mountain climbing and camping to nature tours and reptile viewing are best done in Colorado. 
If you would like to learn about reptiles in Durango and the best spots to find them, keep on reading.
Is Durango A Good Place To See Reptiles?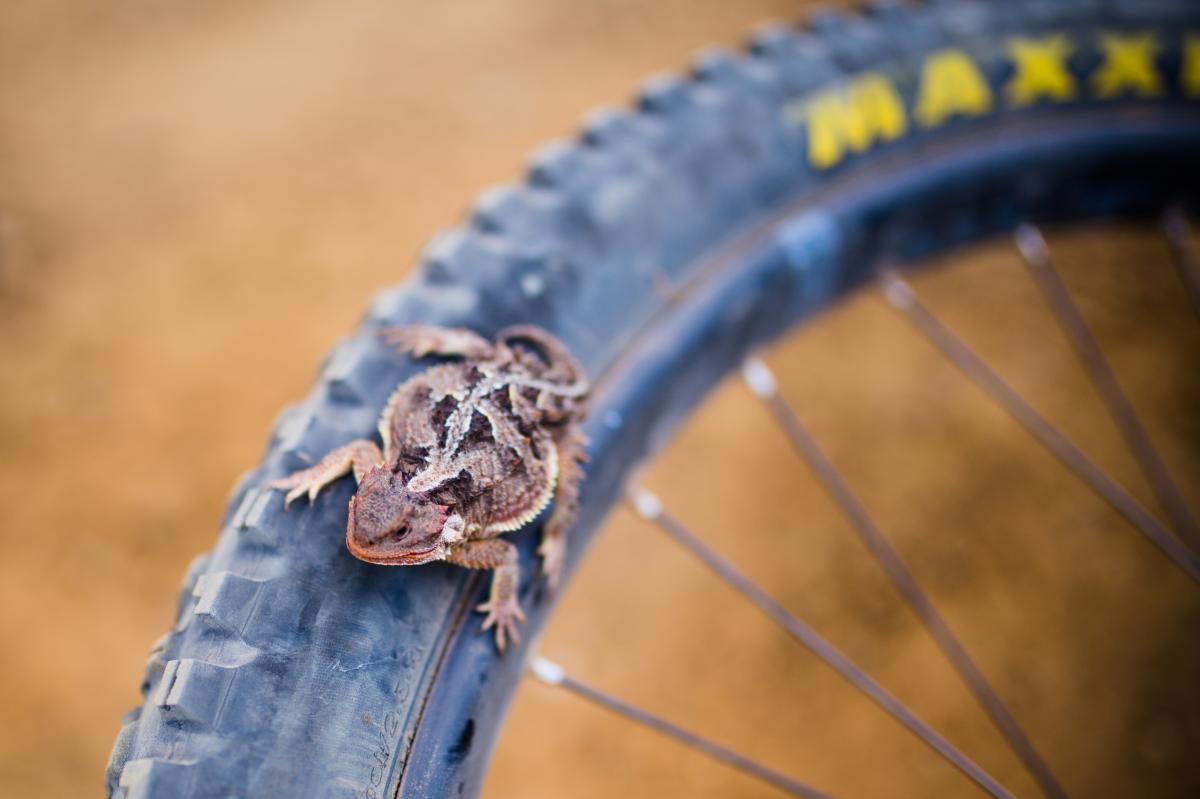 Yes, Durango is an amazing place to go see reptiles!
After all, as Visit Durango says, it's hard to spend time in Durango without spotting some of the local wildlife.
With over 50 reptile species to look for and plenty of open space/nature reserves for them to live, Nigel Robert from More Reptiles says, "spotting reptile species in Durango shouldn't be a problem".
The only problem you'll have to worry about is deciding which place to visit first.
Reptiles You Can See In Durango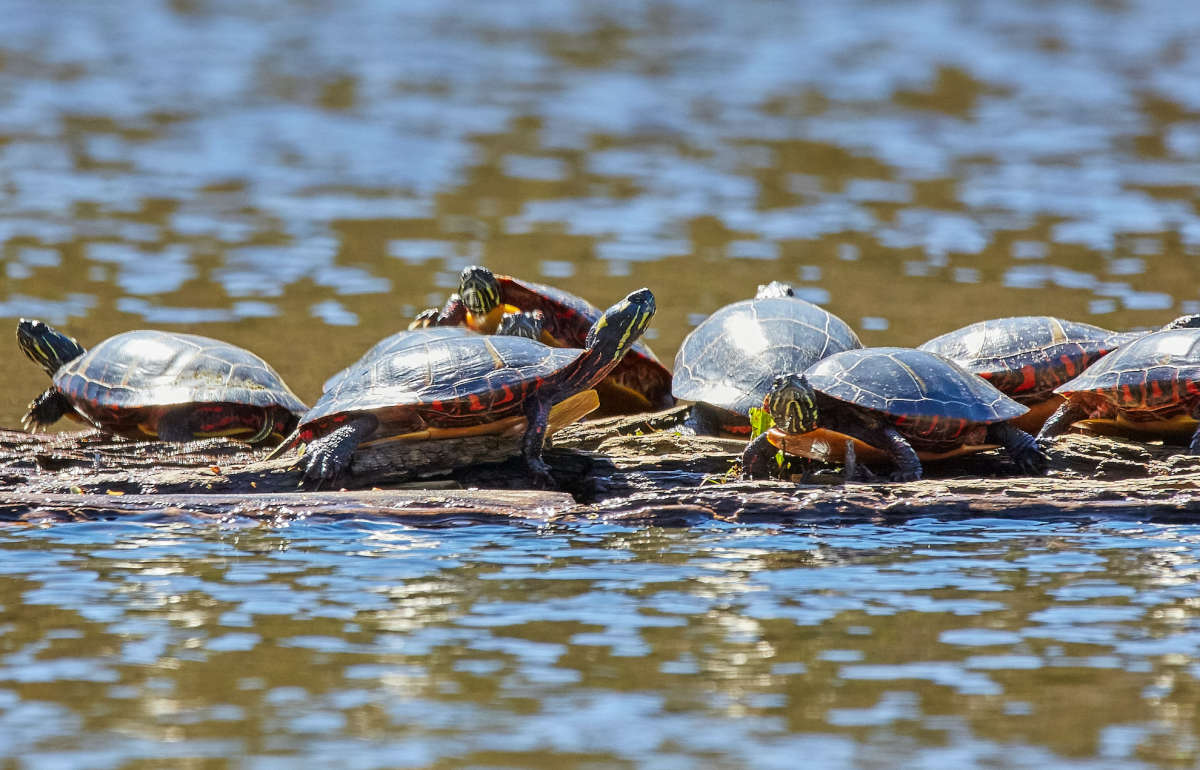 Painted Turtles - Courtesy of Nigel Robert | More Reptiles
Around 20 lizards, 29 snakes, and five turtle species call Colorado home, many of which can be found in Durango.
A couple of these species include…
The Common Checkered Whiptail, Prairie Racerunner, and Eastern Collared Lizard

The Common Side-blotched Lizard, Great Plains Skink, and Greater Short-horned Lizard

The Smooth Green Snake, Western Hog-nosed Snake, and Garter Snakes

A Plethora of Rattlesnakes, Bullsnakes, and Racers

Box Turtles, Snapping Turtles, Mud Turtles, Painted Turtles, and Spiny Softshell Turtles
Although this list only encompasses a few of the incredibly interesting reptiles that call the area of Durango home, it gives some good insight into the kinds of reptiles to expect.
4 Best Places To See Reptiles In Durango
Mesa Verde National Park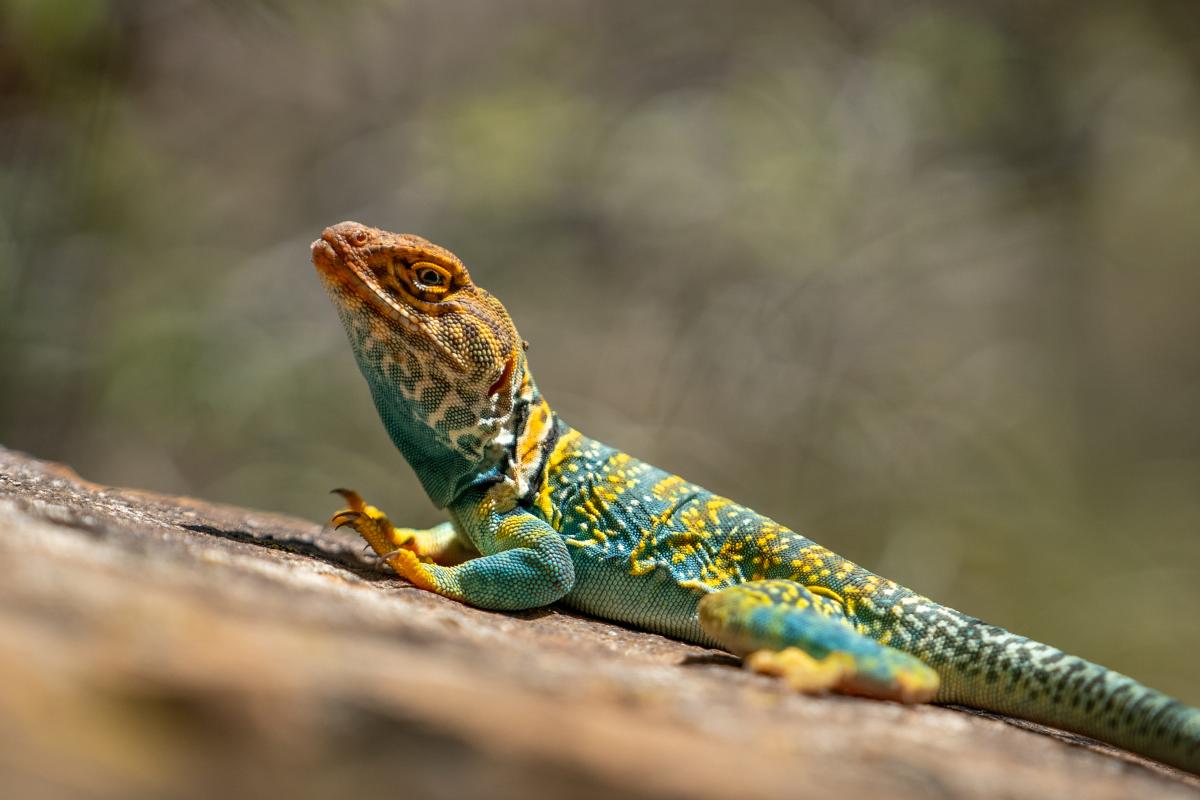 The incredibly beautiful Mesa Verde National Park is the first on our list of amazing places to spot reptiles.
This national park, located about 35 miles from Durango, was the home of the Ancestral Pueblo people from A.D 600 to 1300.
The intricate stone communities created into the canyon walls, which have survived to this day, are a national treasure and are preserved as both a cultural and national resource.
The grounds, which contain 52,000 acres of preserved land, contain several different habitats with abundant species that thrive in them.
Some interesting reptile species are spotted in and around the rocky canyons that make up the site.
A couple of these species include…
The Yellow-headed Collared Lizard, Northern Plateau Lizard, and Plateau Whiptail Lizard

The mountain Short-horned Lizard, New Mexico Milk Snake, and Mesa Verde Night Snake

The Wandering Garter Snake, Western Rattlesnake, and Western Smooth Green Snake
The Mesa Verde National Park is the best fit for nature seekers who want to search for reptiles in the area while simultaneously pushing themselves into the epicenter of the rich history that Colorado offers.
The San Juan National Forest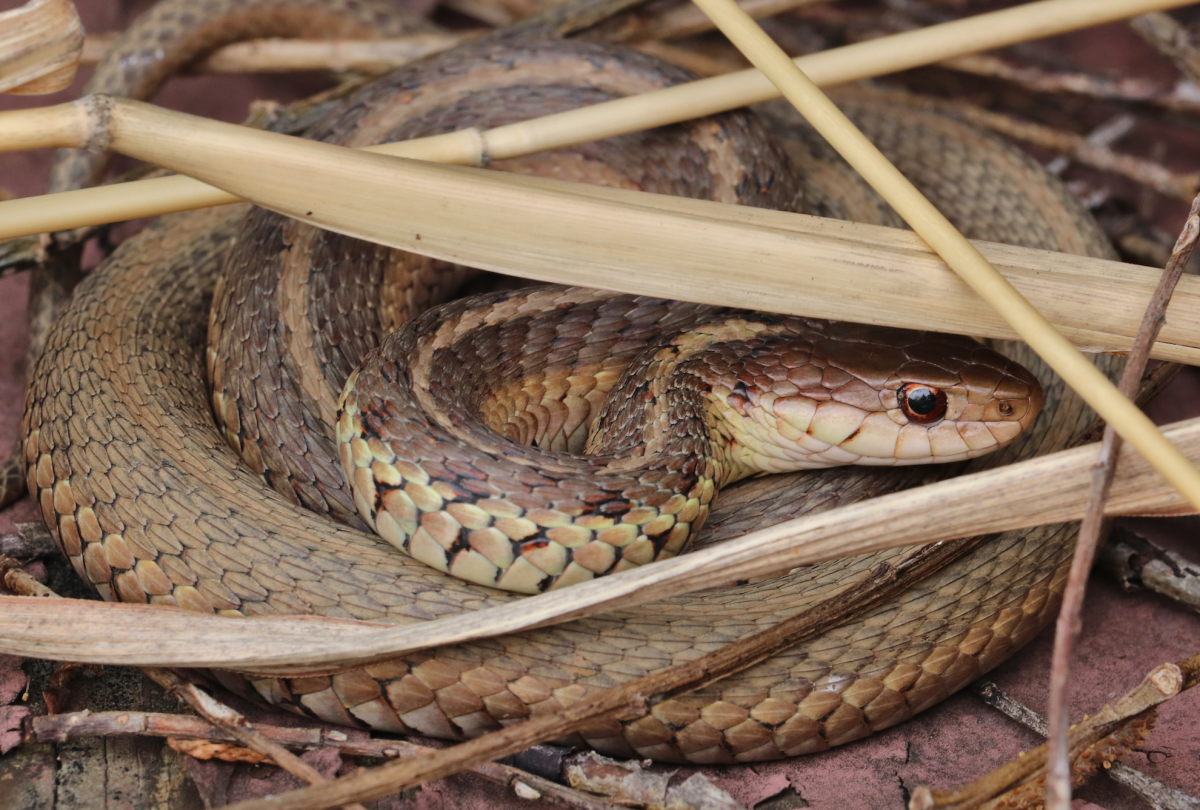 Garder Snake - Courtesy of Nigel Robert | More Reptiles
Next on our list is the San Juan National Forest, and whew, is it big!
This forest encompasses around 1.8 million acres of Southwest Colorado. It spans several of the state's counties, one of which is La Plata county, where Durango is located.
It also encompasses some other National Forests surrounding it, such as the Rio Grande National Forest.
This national forest has three National Wilderness Preservation System areas, including the Lizard Head Wilderness, South San Juan Wilderness, and Weminuche Wilderness. The forest was created by Franklin Roosevelt as a result of the proclamation of 1905.
As vast as this forest is, it should be a no-brainer that many reptile species call it home.
Some of those species include…
The Greater Short-horned Lizard

Western Terrestrial Garter Snake

Smooth Green Snake

Western Rattlesnake
Outside of these reptiles listed, there are plenty more species of snakes and lizards waiting to be found by someone with a keen enough eye.
Chimney Rock National Monument
The Chimney Rock National Monument is another amazing spot to view reptiles that also serves as the ground for some amazing history about the Ancestral Puebloans who lived there prior.
These individuals utilized the land around them to cultivate plants that could sustain them for years. They also used the abundance of mud and rocks around them as protection and natural building materials to construct their homes and relics.
Its beautifully rich rocky mountains and forests teeming with life make it no wonder why reptiles thrive here.
Now, the Chimney Rock National Monument is only open yearly from May 15th to October 15th, so the summer and fall are the best times to make your way there. 
Reptile viewers should ideally come in the earlier Summer months to increase their chances of spotting some of the local reptile species that call the area home.
Speaking of the reptile species in the area, here are a couple of common ones spotted.
The Prairie Rattlesnake

The Bull Snake

The Smooth Green Snake

The Collared Lizard

The Horned Lizard
A couple of other species are bound to be spotted on your journey through this beautiful monument, so keep your head moving, and your eyes peeled to spot them!
The Town Of Durango Itself
If you live in the town of Durango, you should already know this.
However, if you aren't from the area and are looking for places to spot reptiles, realize that you have to work to find them!
In fact, you should be able to find many local reptile species that have consistently been mentioned throughout this article in the town of Durango itself.
Even though humans have managed to expand and cultivate the land to our own will, animals, especially the surrounding reptile species, have still found a way to walk among us. Often we don't even notice them!
This is because they're small and can blend in with their surroundings. 
However, suppose you look hard enough in less developed areas or areas with some natural aspect to them. In that case, you will find various reptile species you never knew.
Conclusion
The town of Durango, located in the southwestern portion of Colorado, is a great area to look for reptiles!
If you're an individual wishing to look for reptiles in the surrounding area, there are a couple of places you can do so.
The Mesa Verde National Park is only 35 miles from Durango. It's perfect for individuals hoping to find a lot of the local reptile species while learning about the history and predecessors who once lived in the area.

The San Juan National Forest is a 1.9 million-acre slot of mountains, forests, and canyons that protects the land there and the animals within it. With so much space, you're bound to find a reptile or two during your trip there.

The Chimney Rock National Monument will not disappoint! Have the pleasure of learning about the area's local history while searching for a couple of reptile species in the area

Last but not least, you can look around the town of Durango itself and find some of the beautiful reptile species hiding within it.