Are you looking for summer fun? Try out Durango, Colorado, an idyllic destination year-round, but there's something special about the summertime in this charming southwestern town. With warm weather and endless blue skies, the sunny season is the perfect time to explore all Durango offers. From music festivals and outdoor concerts to food and beer festivals, there's no shortage of exciting events to keep visitors entertained. With various activities catering to all ages and interests, Durango is the perfect summer getaway for families, couples, and solo travelers. Whether you're looking for adventure or relaxation, Durango has everything you need for an unforgettable summer vacation.
If you're looking for sun and fun, visit Durango and see why our dog days are the best in the nation. As proof, we compiled a list of ten unbeatable summer events in our mountain community.
#1 Durango Farmers Market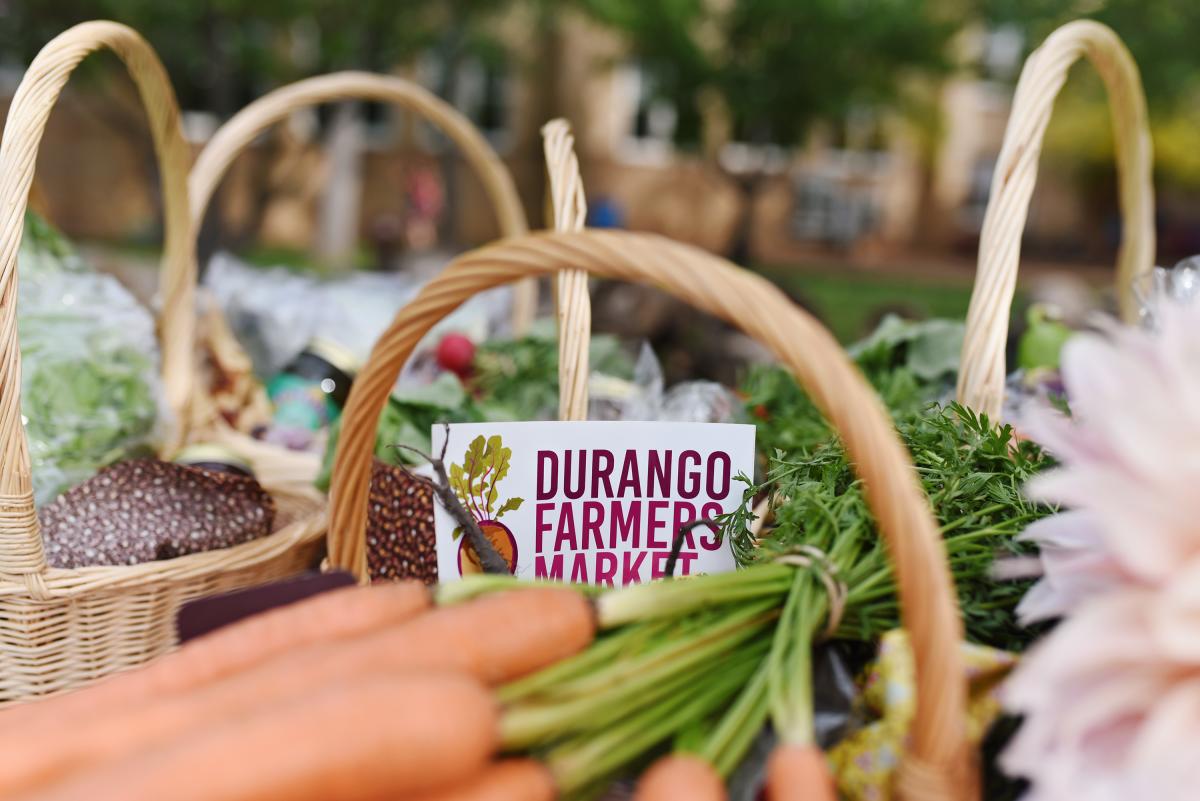 The Durango Farmers Market is a popular summertime attraction that offers a wide selection of fresh, locally-grown produce, baked goods, and artisanal crafts. Held every Saturday morning from May through October, this outdoor market provides an opportunity to connect with local farmers and artisans while enjoying live music and community events. Visitors can browse a variety of vendors selling everything from farm-fresh vegetables and fruits to handmade jewelry and pottery. Whether you're a foodie looking for unique ingredients or a traveler looking for a taste of local culture, the Durango Farmers Market is a must-visit destination for anyone in Durango during the summer.
#2 Movies in the Park
Movies in the Park is a beloved summertime tradition in Durango that offers free outdoor movie screenings in local parks throughout the city. Held on select evenings from June through August, this family-friendly event features a bevy of popular films projected onto a large screen. Families and friends can bring lawn chairs, blankets, and picnic baskets to enjoy a night of entertainment under the stars. With the beautiful mountainous backdrop and the lively atmosphere, Movies in the Park is a fun and memorable way to spend a summer evening in Durango.
#3 True Western Roundup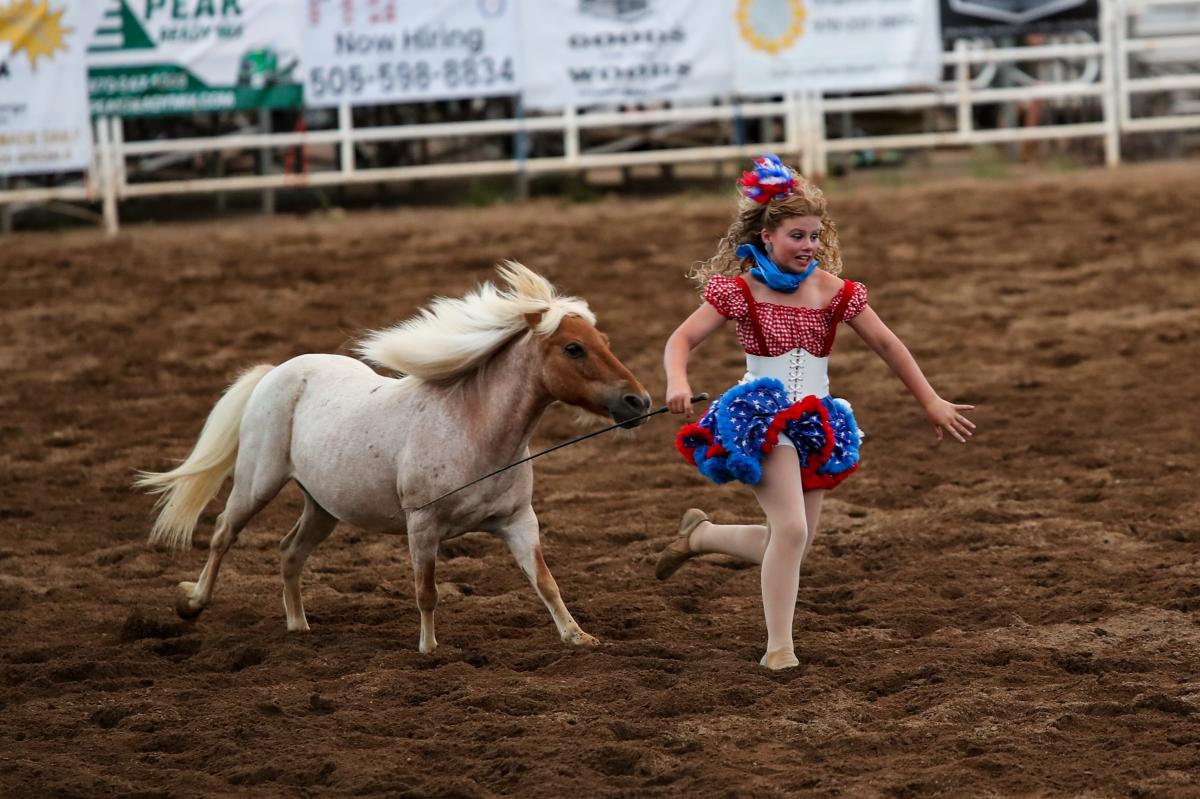 Starting June 7, True Western Roundup is a thrilling summer event in Durango. Held at the La Plata County Fairgrounds, this rodeo showcases traditional Western events such as saddle bronc riding, ranch bronc riding, breakaway roping, and team roping, to name a few. Visitors can experience the excitement of a live rodeo as cowboys and cowgirls from around the country compete for cash prizes and recognition. The event also features food vendors, live music, and a family-friendly atmosphere, making it a fun outing for people of all ages. True Western Roundup is a must-see event for anyone who wants to experience the spirit of the Wild West in Durango.
#4 Bike Durango: "Filmed By Bike" Film Festival
On June 9 at the Fort Lewis College Community Concert Hall, prepare for the ultimate biking and cinema celebration at the Bike Durango's 2nd Annual 'Filmed by Bike' Film Festival. The event starts with a group ride to the screening, showcasing artistry, adrenaline, and bike culture through a captivating collection of short films. Visitors and locals can explore the cycling world as filmmakers share their unique perspectives and stories. From thrilling mountain bike adventures to inspiring tales of urban commuting, the festival promises to inspire, entertain, and ignite your passion for two wheels. Join fellow bike enthusiasts in Durango for a weekend of pedal-powered excitement, community camaraderie, and the magic of cinema.
#5 The Animas City Night Bazaar
The Animas City Night Bazaar is a collection of lively events held in Durango that energize seldom-used public spaces. With local vendors, musicians, and food trucks in various locations, the Bazaar presents a new experience to visitors and locals with each new location. The events occur monthly and offer visitors a chance to shop for handmade crafts and artisanal goods while enjoying live music and delicious food. The Bazaar also hosts a rotating lineup of local breweries and wineries, making it a great place to sample the region's flavors. The lively atmosphere and friendly community make this event a favorite among locals and tourists alike, and it's a perfectly peculiar way to spend a summer evening in Durango.
#6 Fiesta Days Rodeo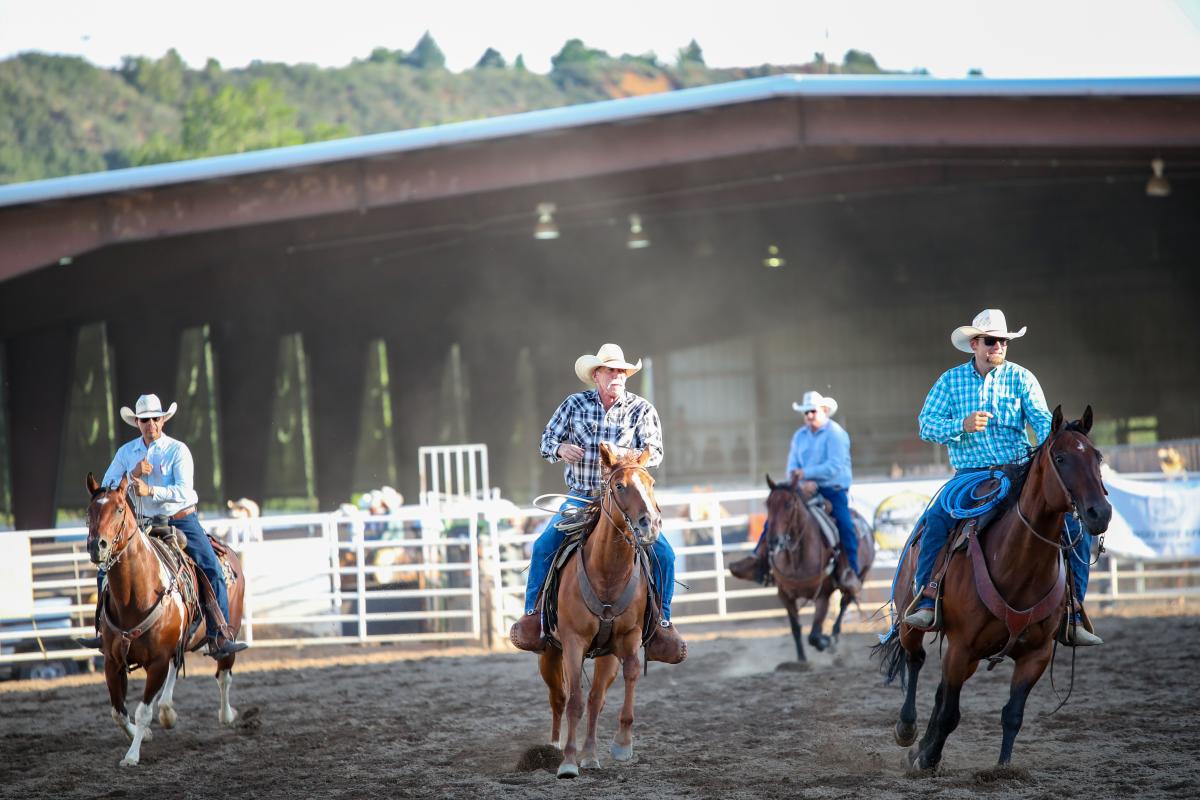 From July 26-30, Fiesta Days Rodeo in Durango is an exciting annual event showcasing the Wild West's spirit. Originating in 1935 as the "Spanish Trails Fiesta," Fiesta Days has become a significant yearly festival in Durango, commemorating the region's vibrant heritage and local delights. This year, the festivities unfold at the La Plata County Fairgrounds, bringing together the community in a joyous celebration with parades, vendors, and petting zoos. Spectators are treated to thrilling displays of horsemanship, bull riding, and roping as skilled cowboys and cowgirls compete for top honors. Fiesta Days Rodeo celebrates the Western heritage and adrenaline-pumping action that should be penciled into your itinerary. 
#7 Music in the Mountains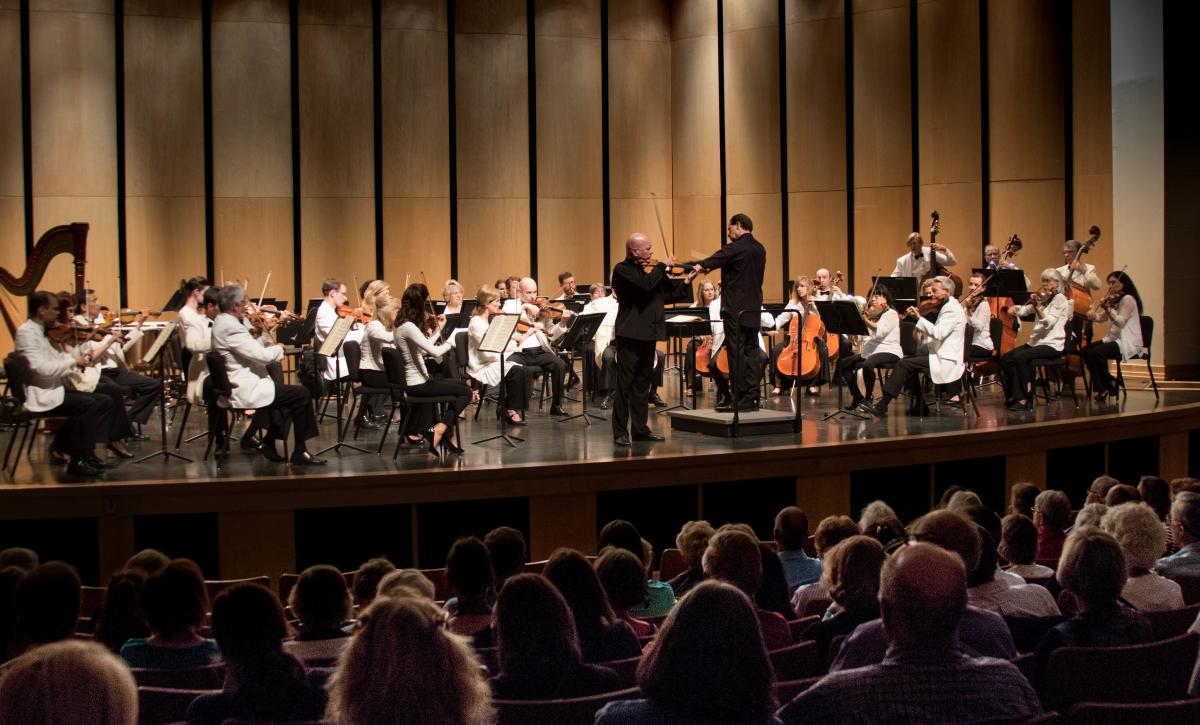 Music in the Mountains is a popular summer festival in Durango showcasing classical, jazz, and world music. The event, taking place this year from July 6th-30th, features performances from renowned musicians and orchestras. Concerts usually occur in stunning venues like the Glacier Club and the Fort Lewis College Community Concert Hall. In addition to shows, the festival offers educational programming for adults and children. With its breathtaking natural scenery, Music in the Mountains provides high-class music in a high-altitude setting. 
#8 Four Corners Gem and Mineral Show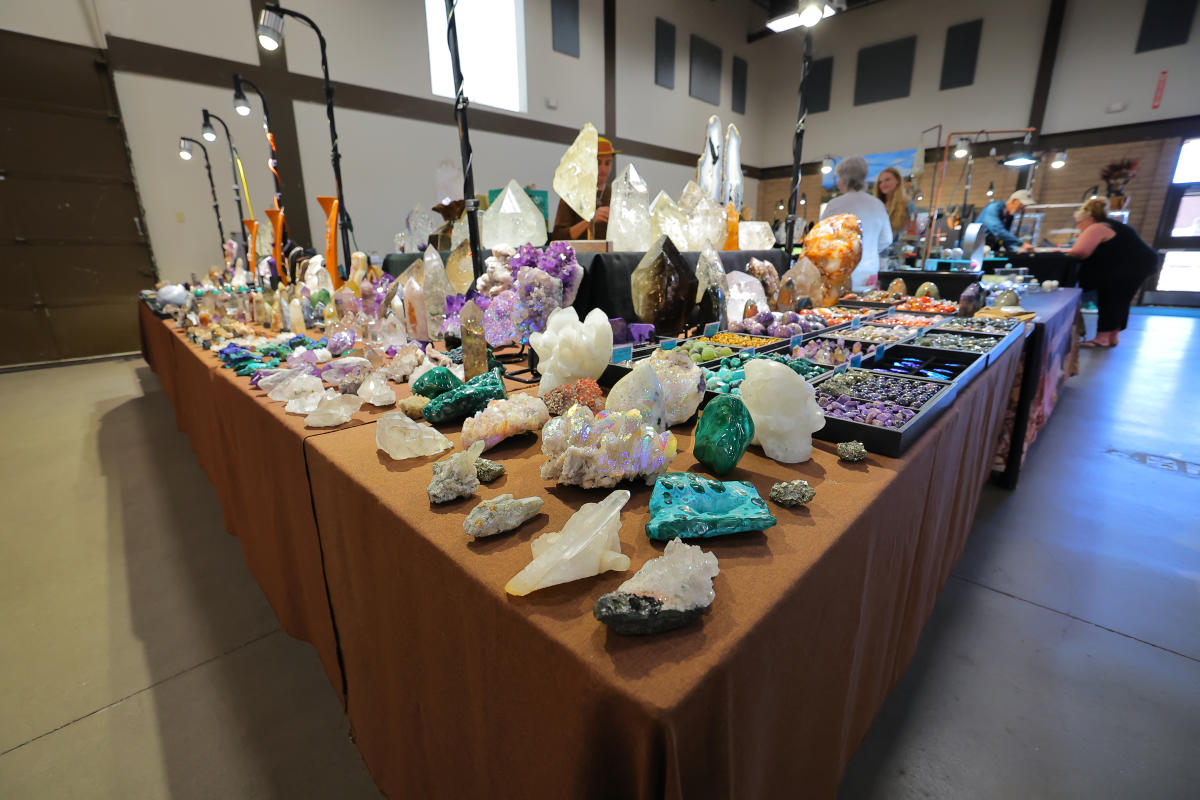 From July 7-9, the 69th annual Four Corners Gem & Mineral Show will feature many gems, minerals, fossils, and jewelry, as well as demonstrations, workshops, and educational activities for all ages. Here, sixty dealers from across the nation sell extraordinary rocks, gems, minerals crystals, fossils, meteorites, geodes, shells, and beads. Visitors can browse through the booths of numerous vendors selling these unique items and attend talks and lectures from experts in the field. This event is perfect for those interested in geology, gemology, or those who admire and collect beautiful rocks and minerals. 
#9 La Plata County Fair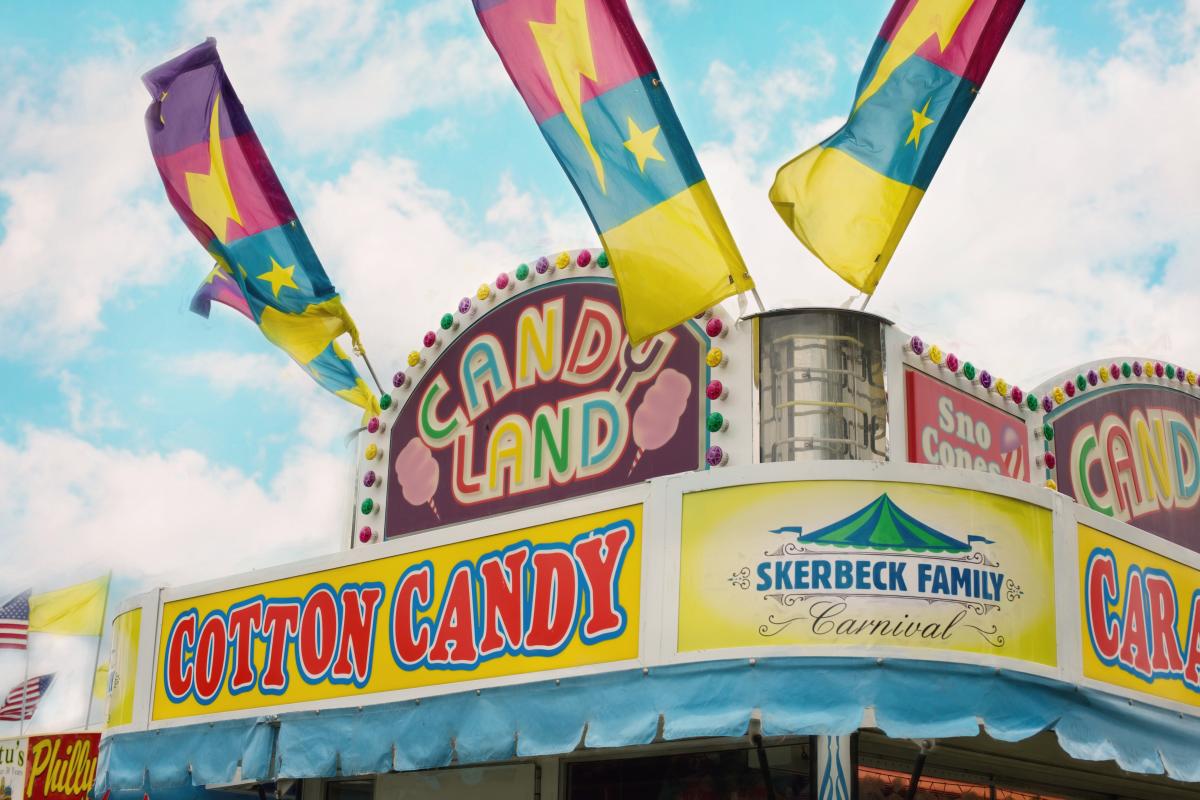 The La Plata County Fair continues a tradition as old as the United States. This year's theme, "Celebrating 75 years of Kids, Critters and Cowboys," celebrates the local agriculture and farming community. The fair offers a variety of activities for people of all ages, including carnival rides, a demolition derby, live music, food vendors, and more. Visitors can watch livestock shows, see the latest farming equipment, or participate in various competitions. The fair also features a variety of educational activities and workshops that promote the importance of farming and ranching in the community. The fair will take place August 9th-13th and is an essential summer experience.
#10 San Juan Brewfest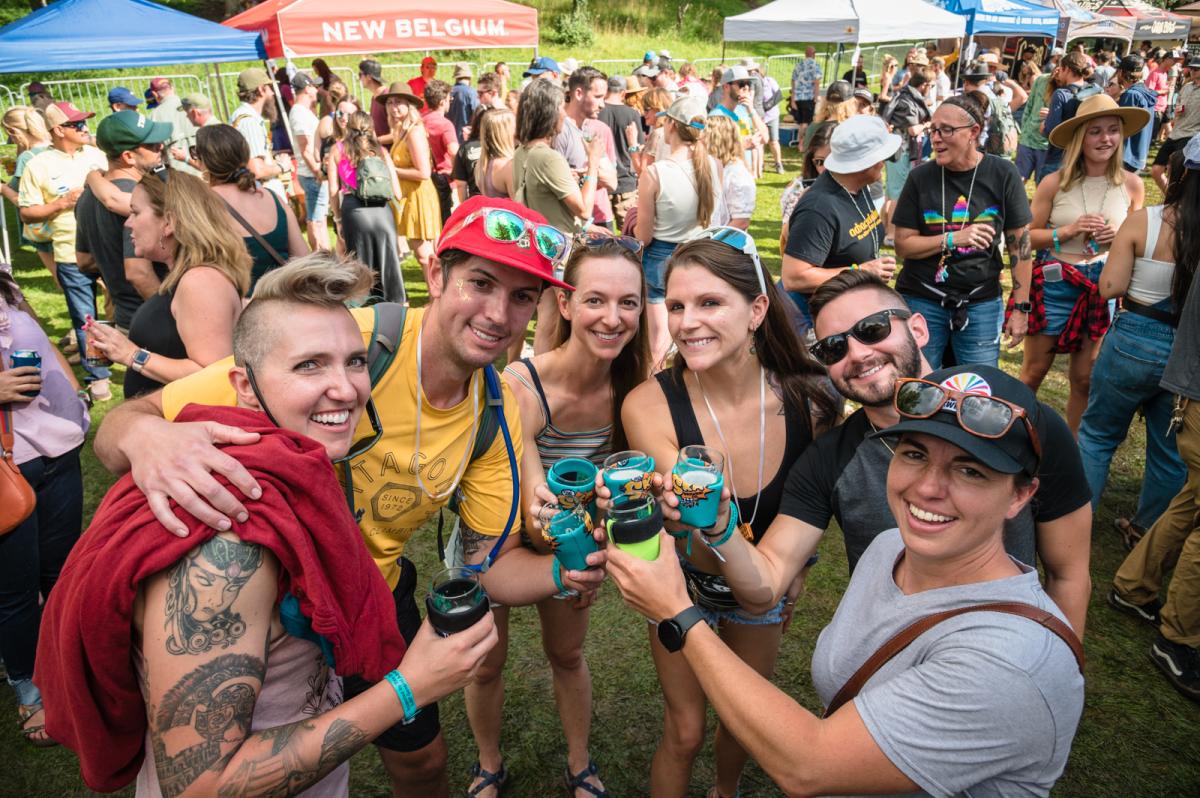 This year's San Juan Brewfest will take place August 25 -26 and celebrate craft beer from the region and beyond. Held in Buckley Park in the heart of downtown, the festival features up to 35 breweries and cideries, food vendors, and live music. Attendees can purchase a tasting glass and sample a wide selection of beers, from IPAs to stouts to sours, all while enjoying the lively atmosphere and scenic views of the surrounding mountains. All that to say: It's a great way to experience the vibrant brewing culture of the Four Corners region. The San Juan Brewfest is one of the most popular events on this list, so purchase your tickets well in advance.
Conclusion
Durango, Colorado, beckons visitors to experience the magic of the summer season in this charming southwestern town. With its warm weather and abundant sunshine, Durango offers many exciting events and activities for everyone to enjoy. From the vibrant Durango Farmers Market and the enchanting Movies in the Park to the thrilling True Western Roundup and the pedal-powered excitement of the Bike Durango's 'Filmed by Bike' Film Festival, there's something for every interest. Explore the Animas City Night Bazaar, witness the adrenaline-pumping Fiesta Days Rodeo, indulge in the classical melodies of Music in the Mountains, and marvel at the sparkling gems of the Four Corners Gem and Mineral Show. Finally, raise a glass at the San Juan Brewfest, celebrating the region's craft beer culture. Discover why Durango is the perfect destination for an unforgettable summer vacation, offering a blend of adventure, relaxation, and rich cultural experiences.