Many Durango residents are  joining millions of people around the world by taking steps to live a plastic-free life. While this can be a daunting task to completely remove plastic from your life, there are some simple, actionable steps you can take right now to lower your plastic consumption.
Every little bit helps!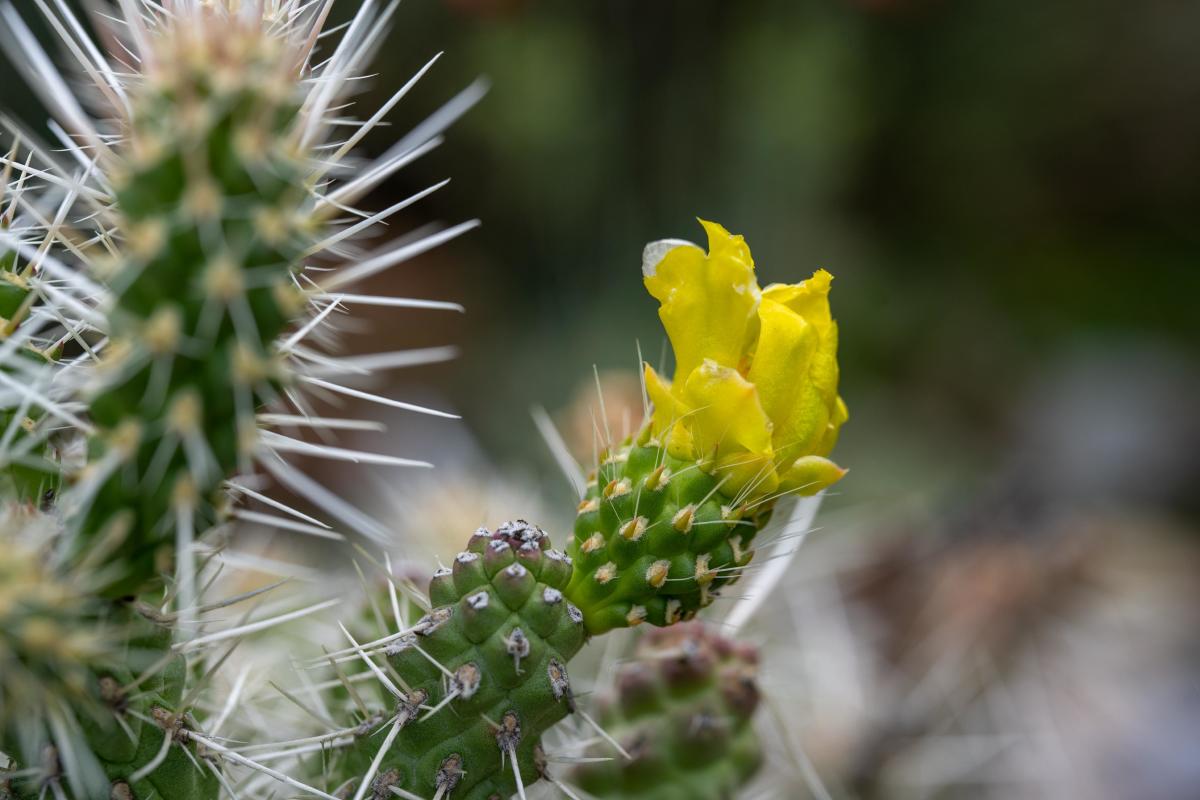 Here are 10 simple ways and steps you can take right now to reduce your plastic use and move towards being plastic-free:
#1 Use a Reusable Water Bottle and Fill It Up Around Durango
Ditch those annoying single-use plastic water bottles that are flimsy and make a loud crackling noise when you squeeze them. Instead, get a nice and sturdy reusable water bottle that comes in many styles and colors. Throughout Durango, there are many places you can refill your bottle.
#2 Bring and Use Your Own Containers for Takeout or Leftovers
You will no longer need to rely on restaurant "doggie bags" or bags from the grocery store if you bring your own collapsible containers for leftovers. There are many collapsible models to choose from that travel well and lay flat in your luggage. It's another form of reusability that cuts down on plastic usage.
#3 Bring Your Own Bag or Use a Durango Boomerang Bag
Durango prides itself on being eco friendly, so anytime you go into a shop, a market, or a food store, bring your own bag to carry your purchases. In this way, you'll be doing several things;  you'll be reducing the overall single-use plastic consumption, and you accumulate less bags to take back home or have to throw away while on vacation. You can also pick up a "Boomerang Bag" at the Durango Welcome Center that you can use while shopping downtown and then return to any of the participating businesses.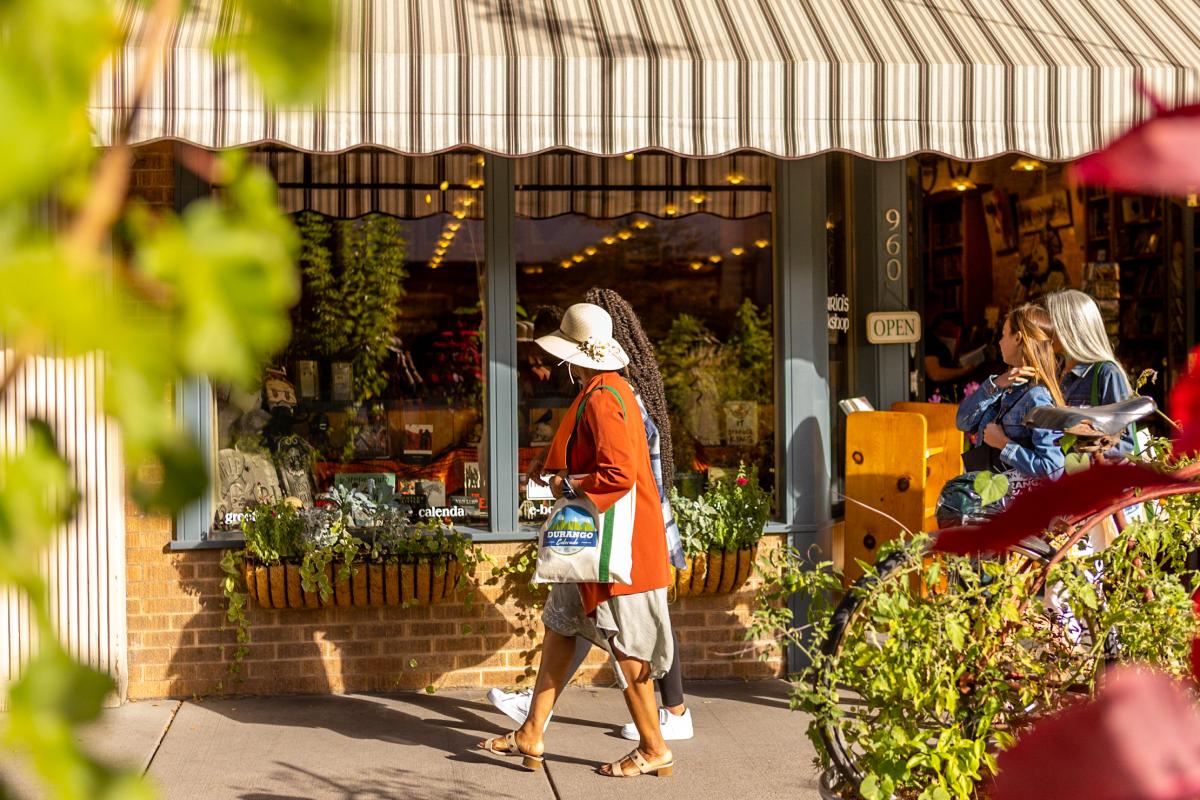 #4 Don't Use Single-Use Shampoo, Conditioner, or Soap
More hotels and other accommodations are moving towards providing refillable shampoo, conditioner, and body wash, but you'll still find the occasional tiny bottles in many hotels. You can do your part by just not using them, which will in turn require the hotel to purchase less and eventually eliminate that form of amenity. 
#5 Carry Your Own Utensils When Going Out
Have you ever gotten takeout or gone through a fast-food drive-thru only to realize too late that they didn't include utensils? When you're on the road or on vacation and you don't have any of your own utensils, this is really frustrating. Additionally, single use plastic utensils are very wasteful. Opt for bringing your own high-quality reusable utensils.
#6 Shop for Snacks and Groceries at the Durango Farmers Market
Shopping the local economy by visiting farmers markets, co-ops, and mom 'and pop grocery stores is one of the very best ways you can shop sustainably. Shopping locally is just a good thing all around. You will be supporting the local businesses that work so hard to serve the community. You will also be reducing single-use plastics by buying produce and other goods directly from the producer (this is where your reusable bag comes in!)
#7 Order Beer That's On Tap
Okay you beer lovers, this is where you come in! The next time you go to a bar or restaurant, if it's not obvious, be sure to ask if they have beer on tap. Here in Durango we love our beer and you'd be hard-pressed to enter a sit-down eatery that does not serve beer on tap. Get your hand-crafted beer in a nice pint glass, not from a can or bottle.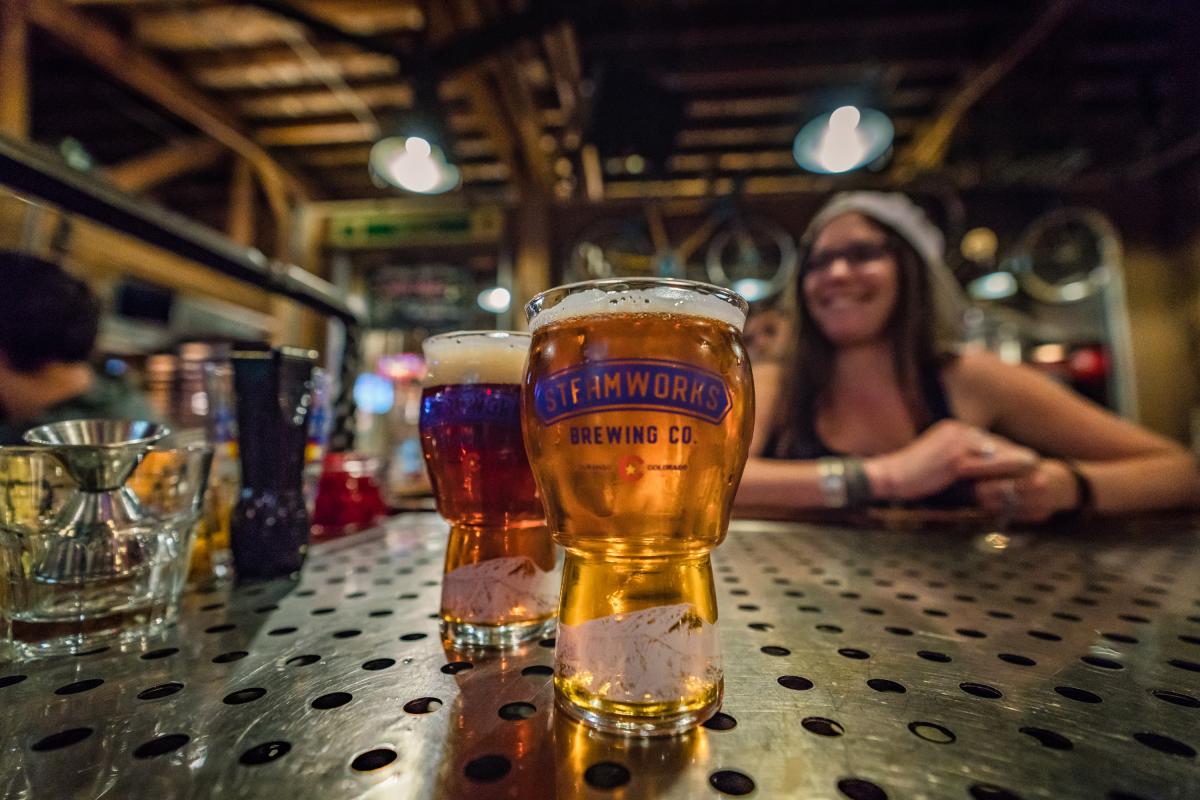 #8 Buy Second Hand or Consignment
The fashion industry is notorious for using plastic as part of the overall process of garment making. Little did you know that by buying a single, inexpensive garment, you are contributing to single-use plastics! Whenever possible, shop at second hand or consignment stores for fabulous, unique, and everyday wearables. It is the ultimate way to reduce, reuse, and recycle. 
#9 Opt for Online Maps and Guides
Gone are the days of paper maps. Yes, they do still exist, but they are often hard to read, deciphers, and can rip. Instead, use your smartphone (you probably already use it regularly as a GPS) to pull up online maps and guides for just about anywhere you want to go. Durango has a fantastic online map system that will lead you to all the attractions.
#10 Pick Up Litter While Recreating Outside
The next time you're outside, if you see trash lying around, take a few seconds to pick it up and place it in a bin or garbage receptacle. Leaving trash in recreational areas causes damage to not only the natural beauty, but to the environment. 
Conclusion
It's amazing how easy it is to contribute to the overall reduction of our carbon footprint by following these easy, actionable steps, both in our daily lives and also while on vacation.