Name: Beth Lueck
Born: Denver, CO
Age: 30
Job: Marketing Coordinator at the Durango Area Tourism Office
Hobbies: hiking, reading, watching The X-Files, snuggling my dog, Googling pictures of animals doing human things
Introduction:
I grew up in Durango, leaving before I started high school. After nearly a decade away, I moved back in 2008, "just for a summer." Eight years later, I'm still here!
Fall is my favorite season in Durango. After the frenzy of summer (and the pressure to squeeze something outdoorsy & great into every warm-weather weekend), I love the slow, cozy pace of fall. Throw in the explosions of gold leaves, the perfect weather, and the smell of roasting green chiles wafting through the air, and there's nowhere else I'd rather be. Here's how I'd spend a perfect fall weekend in Durango.
Day 1:
Breakfast:
Take a beautiful, 15 minute drive out to Kennebec Café, one of my favorite breakfast spots. The views of the La Plata Mountains are amazing, especially once the leaves have started to change, and the food is wonderful too! I usually get the breakfast burrito (complete with green chili, of course) or the Kennie-Bennies—their take on Eggs Benedict. And make sure to get a house-made scone; they're to die for, and worth the entire trip!
Morning Activities:
After breakfast, take County Road 124 a little further into La Plata Canyon. An old mining area, there's now camping, off-roading, and some hiking. You can't go too far up the canyon without a 4x4 vehicle, but if your car can't make it, you can park and continue to walk up the road. While exploring La Plata Canyon, you'll see ghost towns, waterfalls, and, in the fall, thousands of golden aspen (just make sure not to stray onto private property!). I love to scope out all of the initials and sentiments of love carved into the aspen trunks, and envision where those people are now.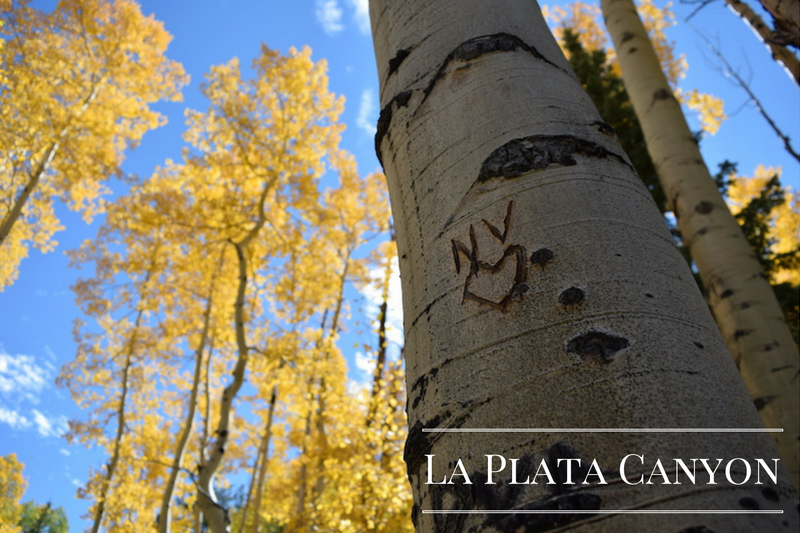 Lunch:
Once you've had your fill of La Plata Canyon, head back into town for lunch. There are so many great little lunch spots downtown, but one of my favorites is Rice Monkeys. They have sushi and rolls, but what I really love are the Pho and noodle bowls. Try the Saigon Noodles or the Chinese Barbecue Pork Bowl.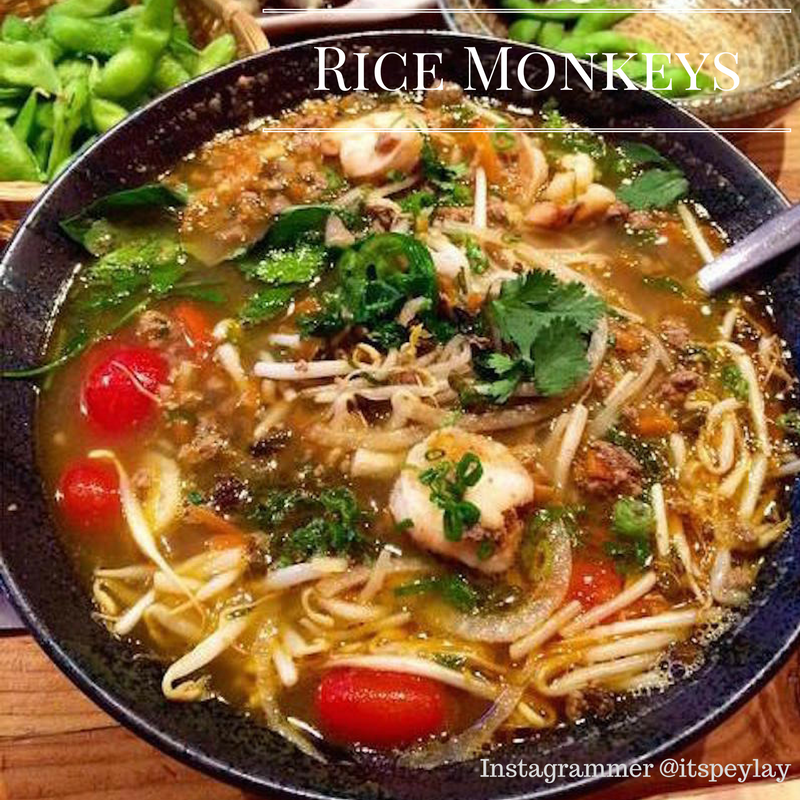 Afternoon Activities:
Now that you're fed & replenished, it's time to shop! Downtown Durango is full of awesome stores & galleries, so when you leave Rice Monkeys, just head south on Main Avenue to check out all of them. My go-to spots are Urban Market (and their second store, Urban Market Home), Maria's Bookshop, Studio &, and the Durango Antique Market.  If you need a little afternoon pick-me-up to keep you going, stop into Durango Coffee Company for a delicious coffee or latte.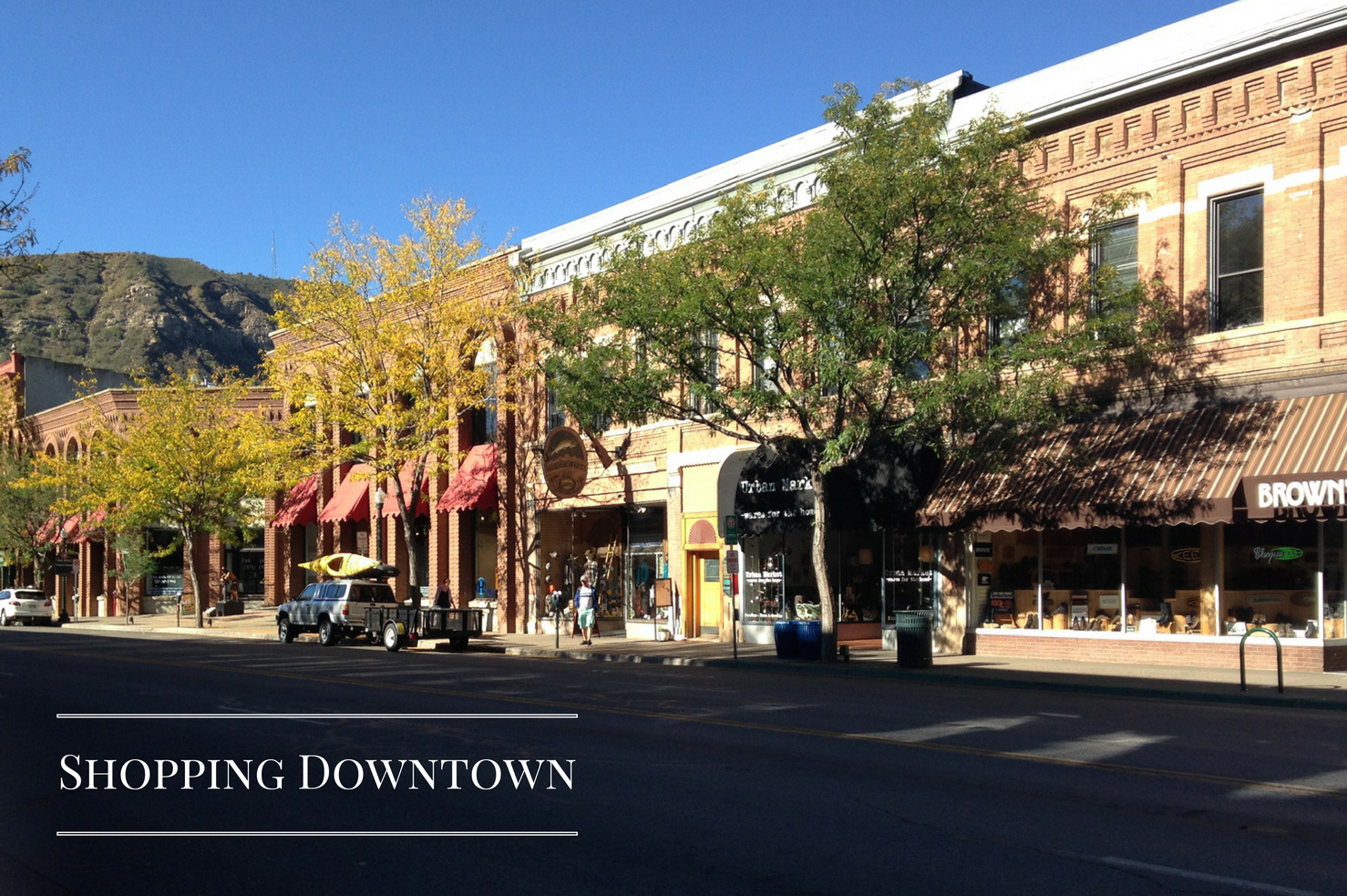 Drinks:
Once it becomes acceptable to move on to something a little stronger than coffee, settle into El Moro for a delicious pre-dinner cocktail (or two!). El Moro is one of my favorite places in town; I love it for the fun, hip atmosphere and their awesome cocktail menu. They change it out seasonally, so I always love to try their new, seasonal drinks, or I'll get one of my standbys—the Symmetry or the Old Fashioned #4.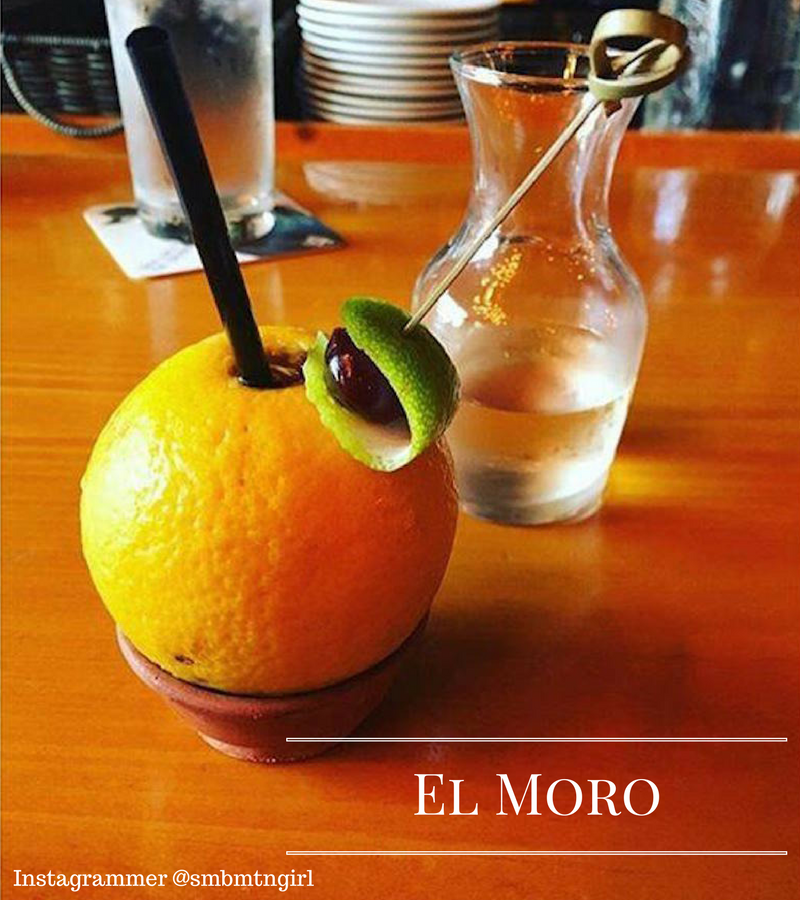 Dinner:
From El Moro, move down to Ken & Sue's for dinner. Ken & Sue's is a locals' favorite, with everything from steaks and seafood to salads and pastas. I love the Southwestern Cobb Salad or Aunt Lydia's Meatloaf, paired with whatever homemade infusion martini they're currently serving. Be sure to make a reservation here, as you might end up waiting a bit otherwise!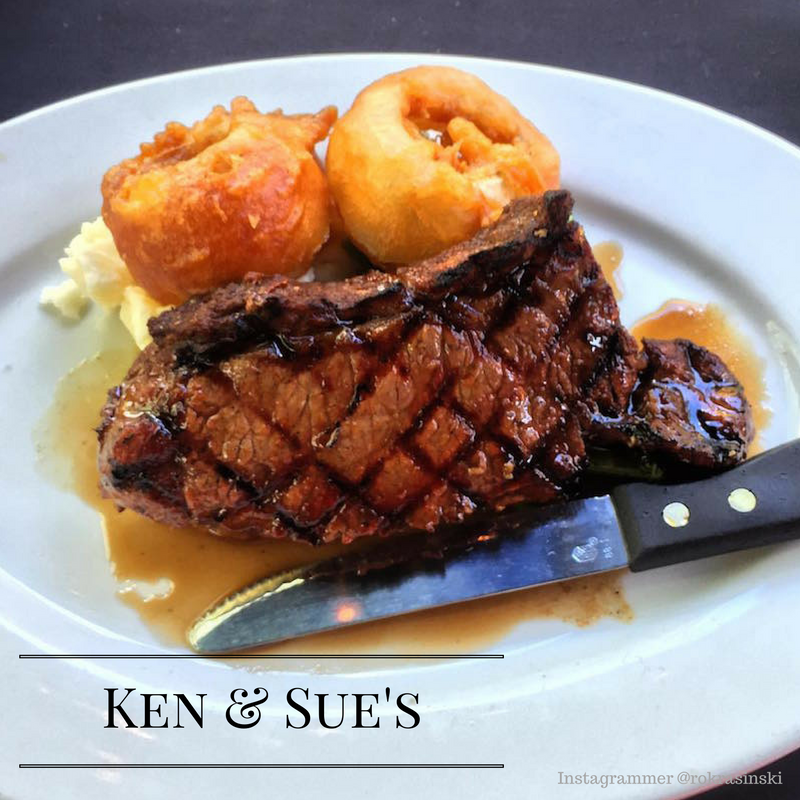 Post-Dinner:
If you still have some room left after dinner, head down to Cream Bean Berry for locally-made, artisan ice cream. They work with local growers, so their flavors are always changing based on what's in season—but they're always wonderful! If a liquid dessert sounds more appealing, my go-to post-dinner bars are The Office or the Diamond Belle Saloon. Both are located in the Strater Hotel, and each are beautiful and historic, with their own individual personalities (and delicious drinks!). They each usually have live music as well, including ragtime piano in the Diamond Belle.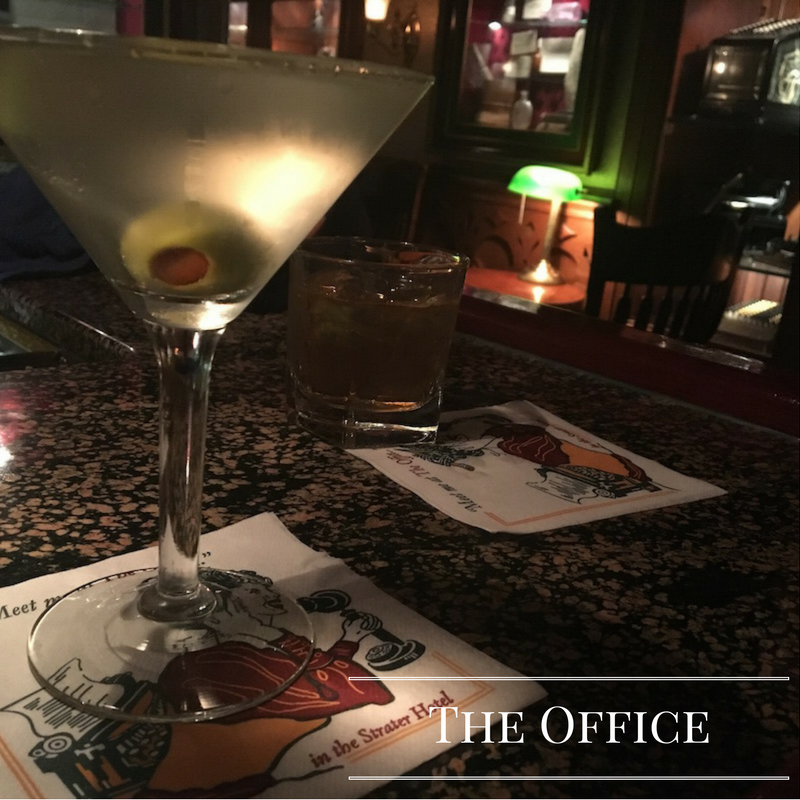 Day 2:
Breakfast:
Start the day off with breakfast at College Drive Café. A true locals' spot, College Drive is quirky and retains its original "hometown diner" feel from when it first opened as a breakfast diner decades ago. I almost always order the Turkey Fried Steak with Hollandaise, and I rarely escape without also getting a homemade cinnamon roll. When your boyfriend asks, you'll say you're ordering one to share with the table…but they're so delicious, I dare you to not eat the entire thing by yourself.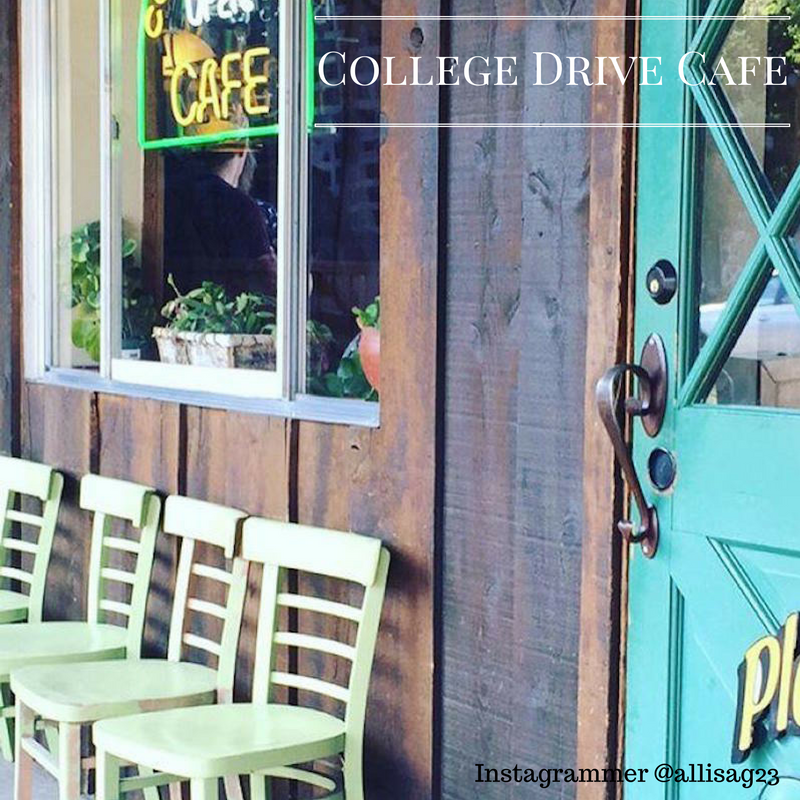 Morning Activities:
After breakfast, hop in the car and head north for 50 miles to Silverton, an old mining town. Taking this drive in the fall is a perfect way to check out the beautiful changing aspens, and it's one of my favorite ways to see the fall colors. (You can also ride the Durango & Silverton Narrow Gauge Railroad to Silverton, which is an incredible experience in itself that gives you views you can't see any other way. I recommend riding the train one way and the bus the other, as it's a long day otherwise. Plus you'll get different views on each leg!)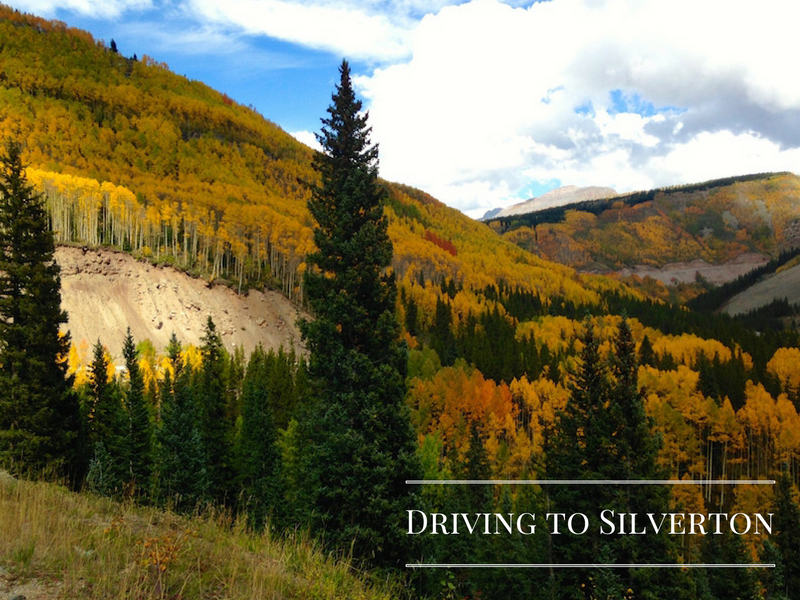 Lunch:
Whenever I'm in Silverton, I have to stop in at one of my favorite places—The Rum Bar! The Rum Bar has some of the most delicious, handcrafted cocktails (try the Pain Killer, the White Room, or the Bloody Pirate, their take on a Bloody Mary) plus unique tapas and appetizers, perfect for a light lunch. If the weather is nice, head up to their rooftop patio for gorgeous views of the surrounding mountains and all of the activity happening below on Silverton's main drag.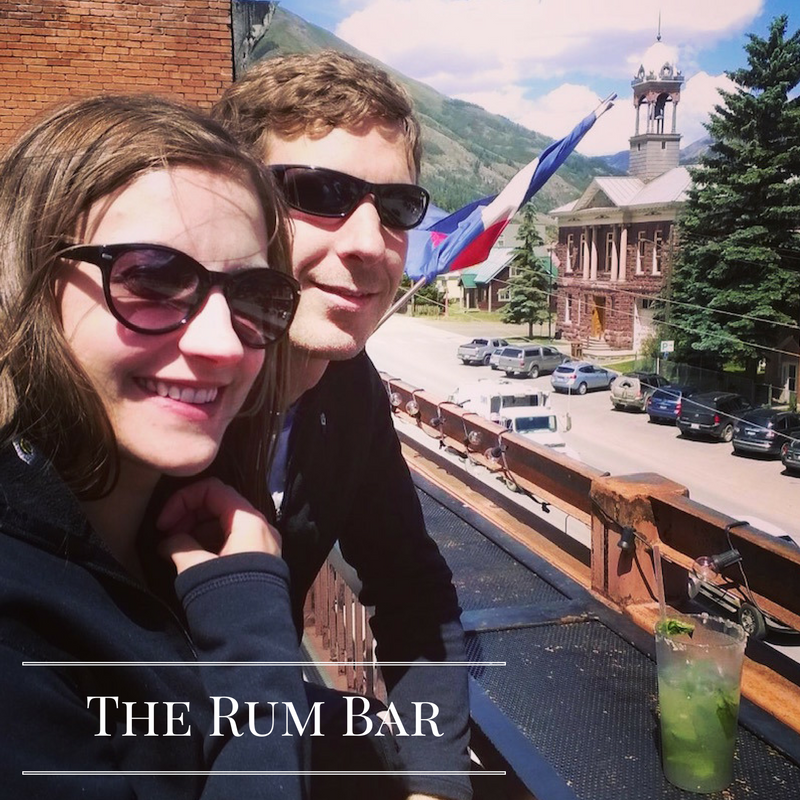 Afternoon Activities:
If you haven't had enough of the car yet, keep going north another hour or so to Ouray. The views on the "Million Dollar Highway," as this stretch of highway is called, are unbelievably beautiful, especially if the leaves are still changing. Enjoy cute shops, huge mountains, and wonderful hot springs in Ouray before heading back to town.
If adding another hour onto your drive doesn't sound appealing, head back down toward Durango, but stop off for a quick hike at Potato Lake (or Spud Lake, as it's affectionately called) on the way back. The hike is an easy one that takes you to a beautiful mountain lake. In the fall, this is a wonderland of golden aspen, and one of my favorite easy hikes.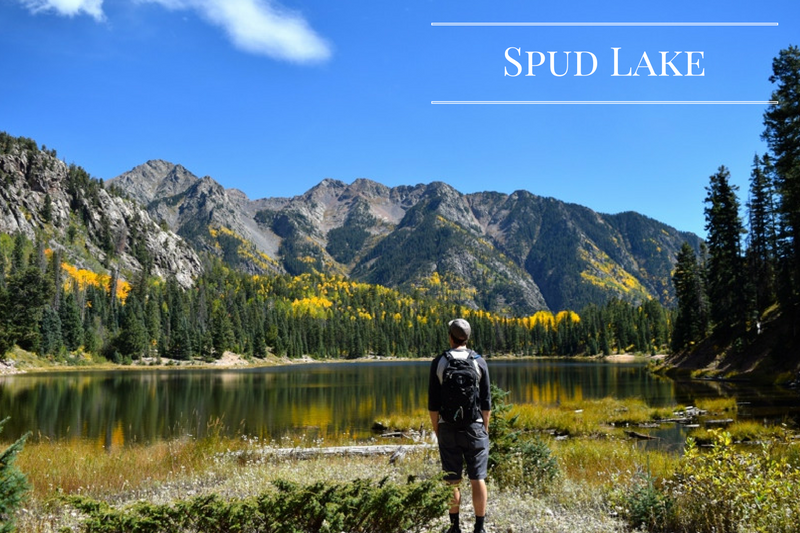 Dinner:
Once you've made it back to Durango, drive over to Ska Brewing, my favorite of Durango's six microbreweries. The on-site restaurant, The Container of Food, is housed in repurposed shipping containers and offers up delicious pizzas and sandwiches that are perfectly paired with Ska's beer! My choice? The Jerk Chicken sandwich and a True Blonde Ale.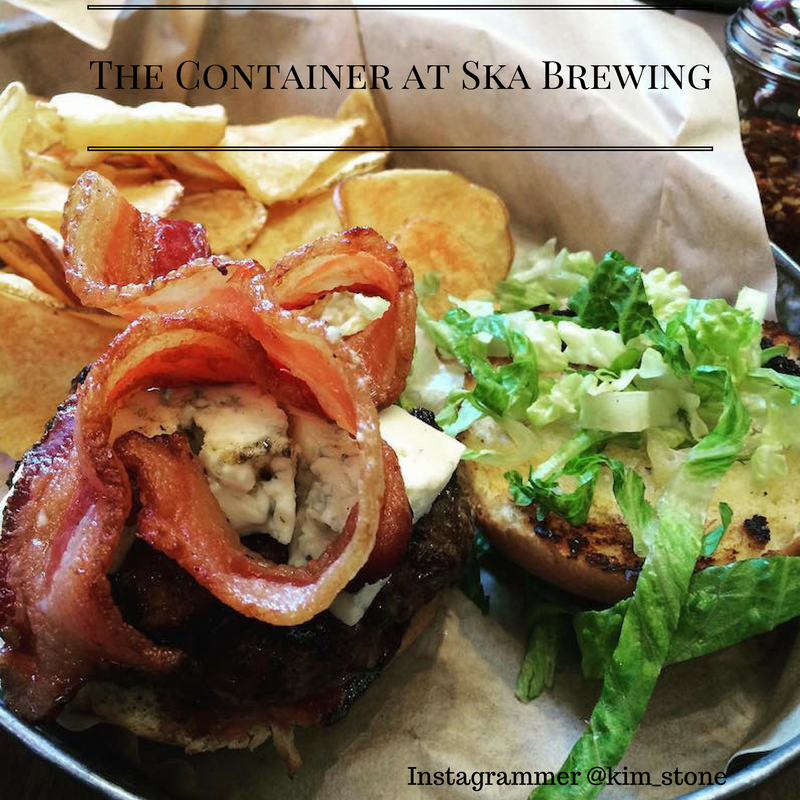 Post-Dinner:
Check out some live music or a movie at the Animas City Theatre. The ACT regularly brings both local and larger music acts to the stage, and if there isn't live music, they usually have a great independent film showing. Once a month they also do a "Quote-Along/Sing-Along," with fun classics like Top Gun and Raiders of the Lost Ark. It's a great way to take in Durango's nightlife.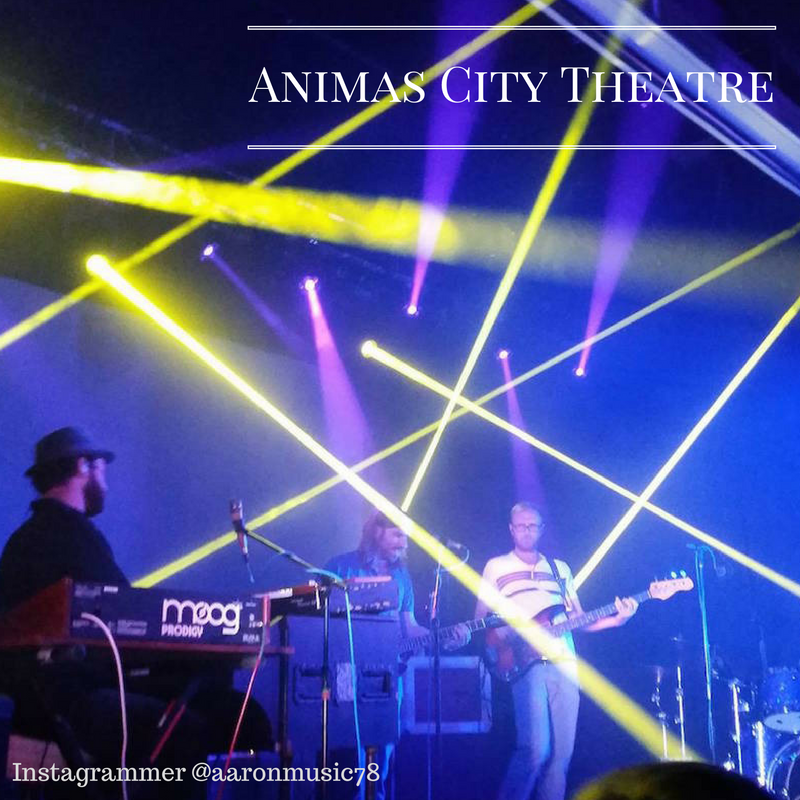 With so much to do, see, eat, and drink in the Durango area, two days barely scratches the surface of everything we have to offer! Come explore in our neck of the woods, and discover your own two perfect fall days in Durango!
Want more fall inspiration? Check out these six things to do in Durango in the fall!