Durango, Colorado is a hidden gem in the fat tire biking world and has some incredible places to explore this winter. 
Whether you're new to winter biking or a seasoned pro, there are plenty of great places to ride in the area.
Everything from paved and plowed, like the Animas River Trail, to vast cross-country ski trails that allow bikes and intense snow-covered mountain biking trails are available at your toe-clips.
Why Durango, Colorado?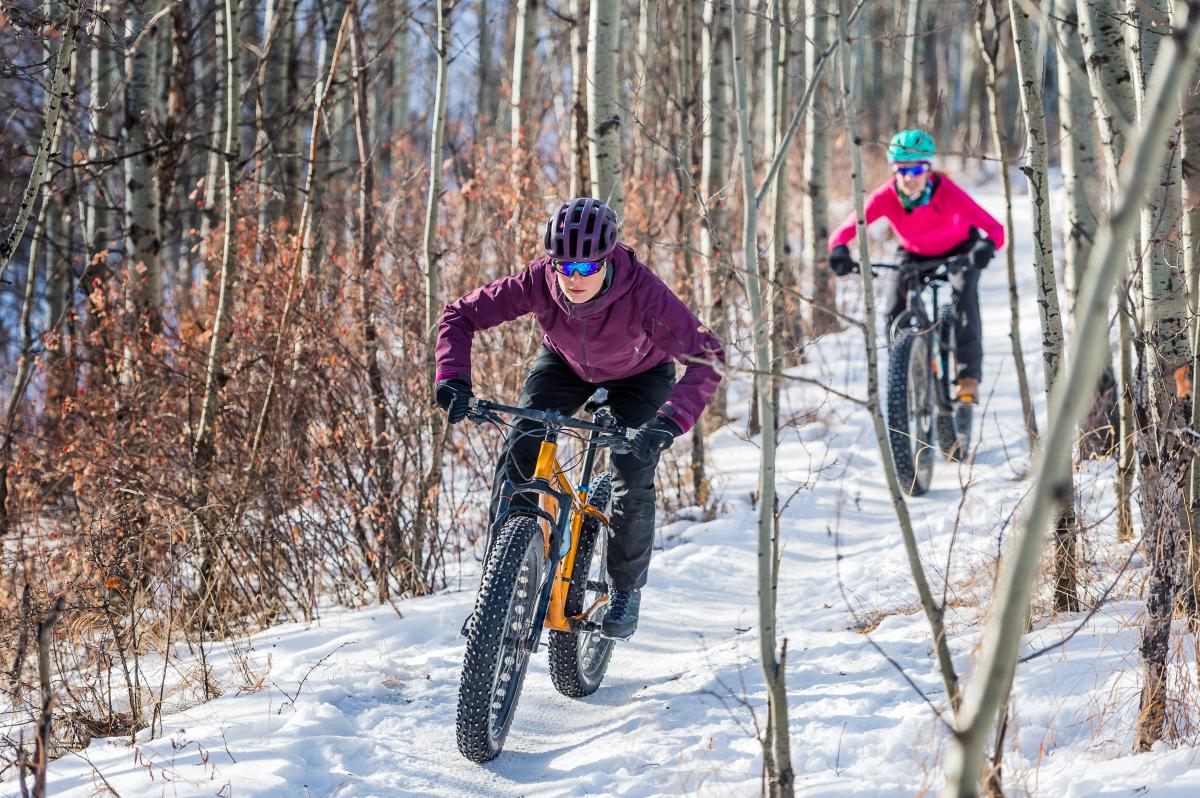 Durango's snowy winter climate and strong cycling scene have helped the fat tire bike revolution take off throughout the region. In the thick of winter, it's common even to see people commuting to work or the grocery store via fat tire bike.
You can ride almost anywhere in Durango with a little creativity (and some studded tires). The key is to get out and explore!
Dozens of Trails Within a Short Drive
There are so many places to ride your fat bike in and around Durango that it can be tough to decide where to go. But that's part of this place's beauty - so many options!
Here are a few of our favorite places to fat tire bike around the Durango area:
La Plata Canyon
This is a must-do ride if you're in the area. It's about a 30-minute drive from downtown Durango, but it's well worth it. La Plata Canyon is a narrow gorge home to Durango's local mountain range with towering peaks on both sides. You'll cruise alongside snow-covered aspen and pine trees on a gradual ascent to nearly 11,600+ feet at the top of Kennebec Pass.
Molas Pass
Molas Pass is located north of Durango and is one of the area's most popular places to fat tire bikes. Dozens of trails, both groomed and ungroomed, are found in the area. The Colorado Trail rolls through the area and is a popular spot to explore in the winter.
Sitting at 10,000 feet, Molas Pass has incredible views of the valley below and nearby mountain peaks - plenty of scenery to take in between pedal strokes.
Animas River Trail System
If you're new to the fat tire biking world, this trail follows the Animas River throughout Durango. At nearly nine miles in length, the Animas River Trail is plowed in the winter, making it a great option for an easy ride or a place to get your bearings before heading out onto more difficult terrain.
Horse Gulch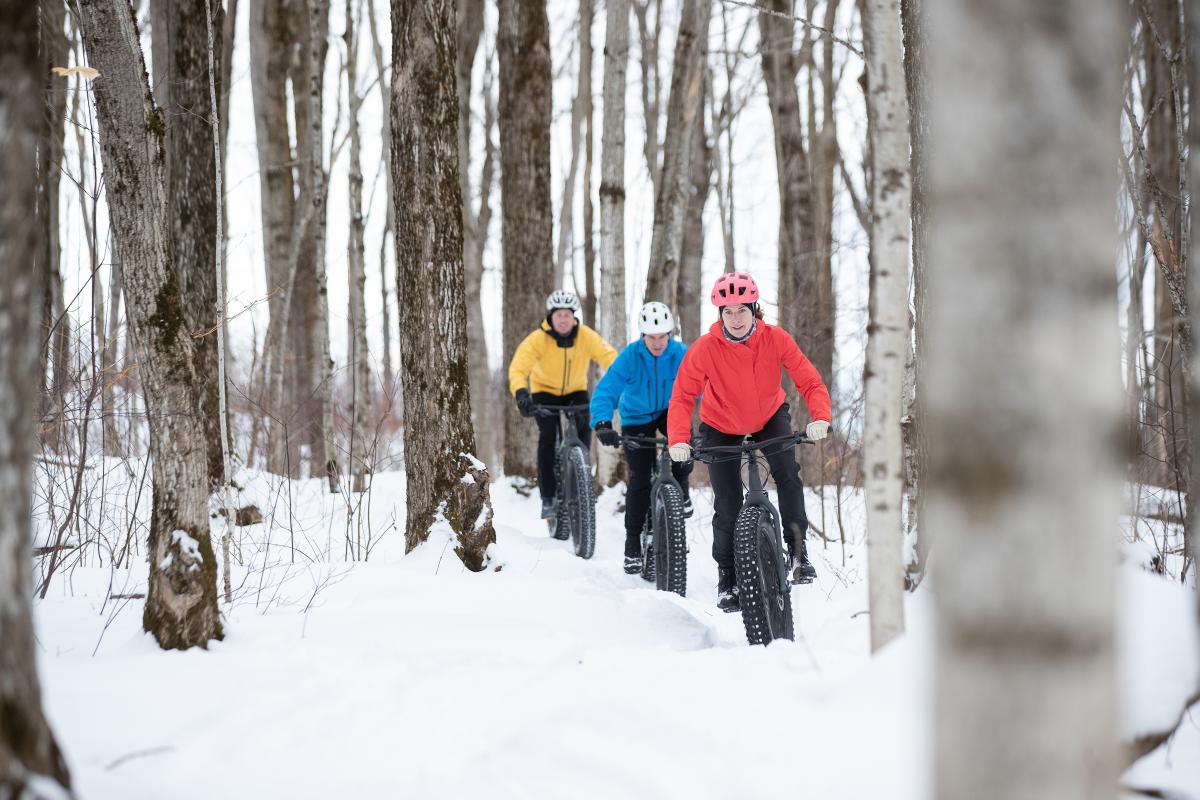 Horse Gulch is a network of trails located just east of downtown Durango. In the winter, the lower section of the trail system is plowed and open to fat tire biking (and other activities like cross-country skiing). The higher sections are left ungroomed and offer a more challenging ride with incredible views of Durango's high desert and juniper-covered areas.
Because Horse Gulch is considered Durango's local biking playground, it's easy to access and can be approached via bike from downtown.
Vallecito Reservoir and Lemon Reservoir
Both Vallecito and Lemon Reservoir offer incredible views and miles of fat biking trails to explore.
A great option is to fat bike around the perimeter of Vallecito Reservoir while taking in views of the frozen water and the snow-capped mountains of the nearby Weminiche Wilderness.
At Lemon Reservoir, we recommend fat biking on the forest service roads that hug the wilderness areas to the north. You'll have complete serenity as you pedal through untouched acres of pine tree forests.
Bikeable Downtown Area
Not in the mood to drive?
No problem! You can easily fat tire bike around Durango's historic and picturesque downtown area in the winter. Fat tire bikes are allowed on city streets, and ample places to store your bike if you're in the mood to walk the streets.
Everything is at your toe-clips from restaurants to art galleries and everything in between. Not to mention bike shops for last-minute adjustments or rentals.
There's So Much to Explore on Your Fat Bike in Durango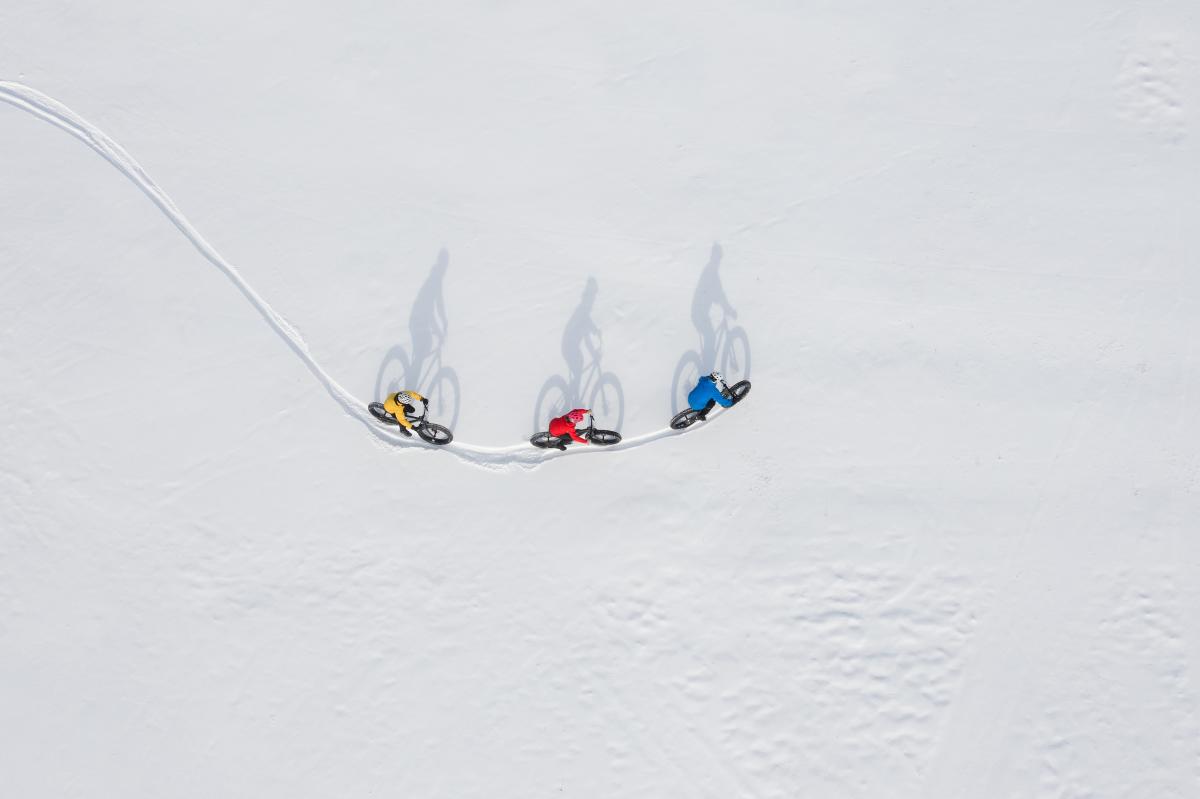 These are just a few of the many great places to fat tire bike around Durango, there's truly something for everyone.
So whether you're a beginner or an experienced rider, get out and explore all these amazing places around Durango, and you'll see why it's the best place in Colorado to fat tire bike in the winter!