Winter in Colorado is here, and what better way to spend it than trying something new! It's no secret that Durango is a winter wonderland. 
With three ski resorts and hills surrounded by miles and miles of backcountry and snow-capped mountains, Durango is the perfect place to explore the snow and everything it offers.
Here are 10 outdoor winter activities to try in and around Durango, Colorado:
#1 Skiing and Snowboarding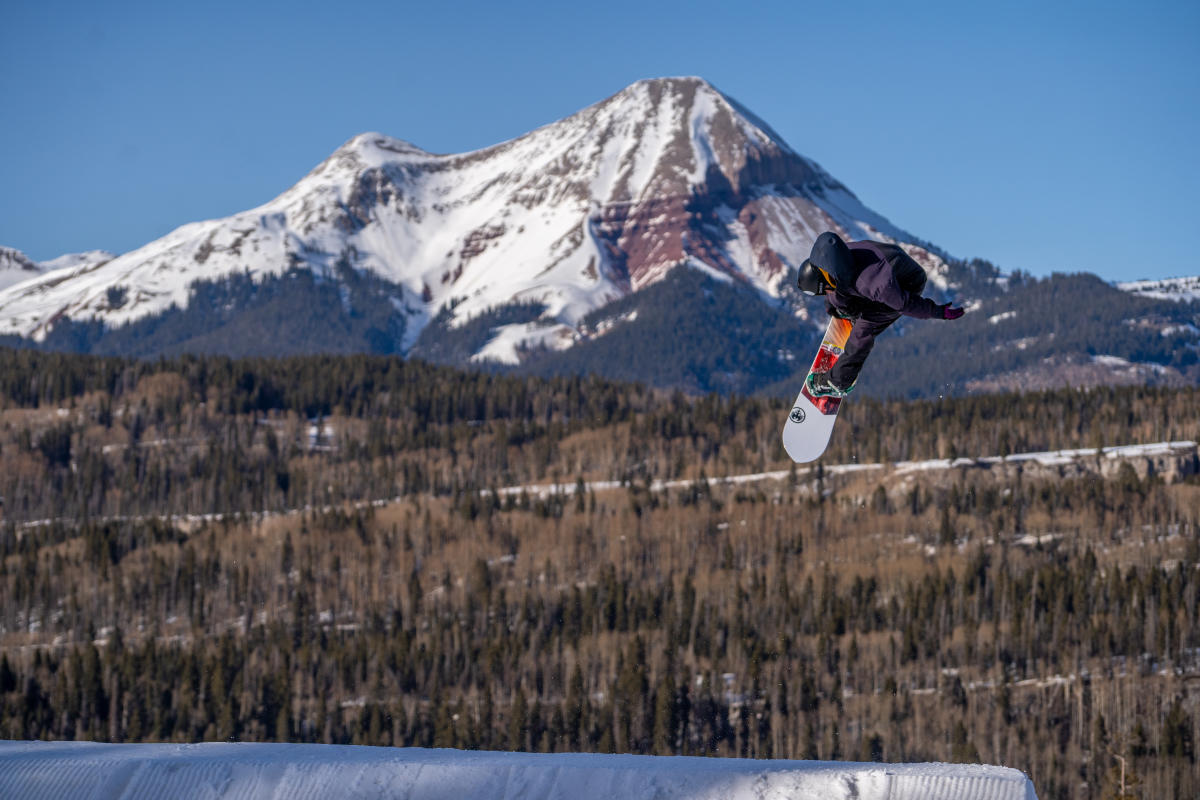 If you want to enjoy Colorado's world-famous downhill ski and snowboard season, look no further than the slopes in and around Durango: Purgatory Ski Resort, Hesperus Ski Area, and Chapman Hill. 
For visitors who want to stay close to town, check out Chapman Hill or Hesperus Ski Area. For more intrepid winter explorers, try Purgatory Ski Resort, which has a jaw-dropping 105 ski trails where you can search for backcountry bliss. 
Collectively, these slopes boast nearly 2,000 skiing acres and some of the highest snowfall totals in the state.
#2 Ski Biking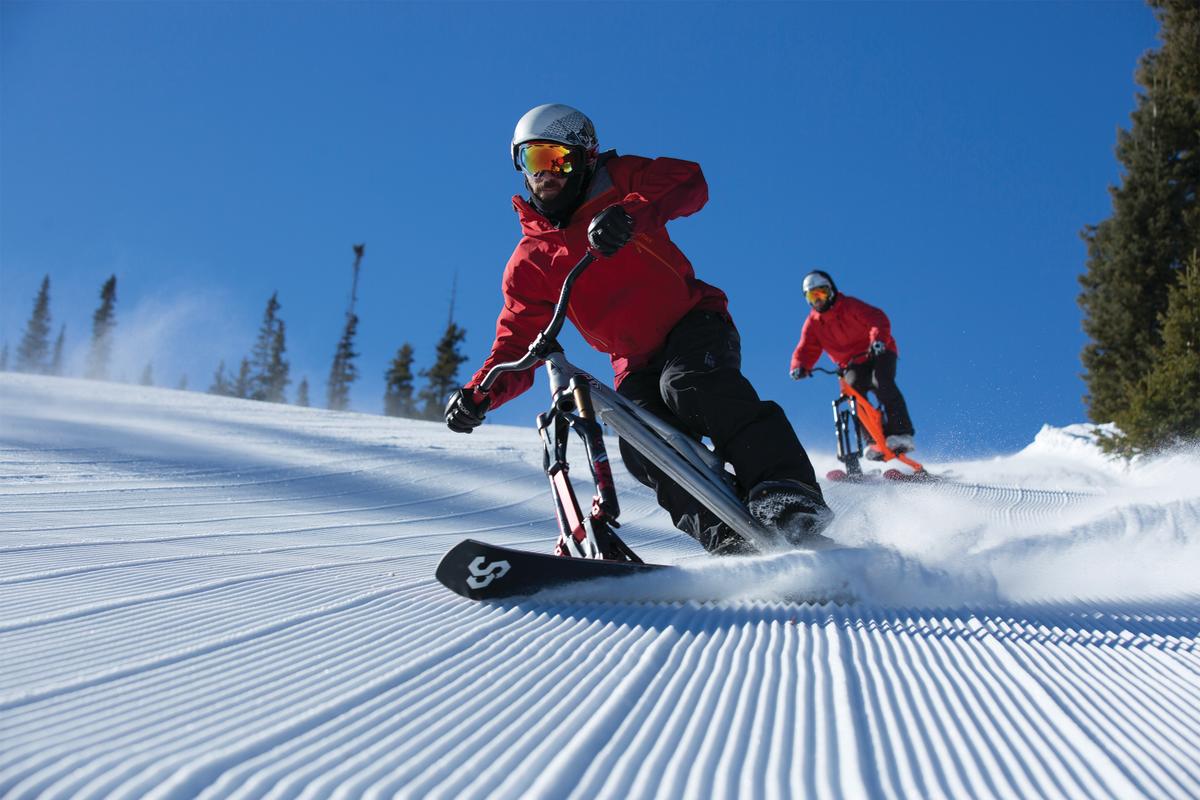 Durangoans love skiing, biking, and—to no one's surprise—ski biking. A fusion of mountain bikes and skis, ski bikes are built with skis in place of wheels. 
It's like riding a bike—sort of. It's not difficult to master, as ski bikes have a faster learning curve than skis or snowboards. Additionally, winter recreationists with disabilities have used ski bikes for decades to enjoy powder days. 
Visitors can find the mecca for ski biking in the United States at Purgatory Ski Resort, which also hosts the annual SkiBike Festival every year.
#3 Fat Tire Biking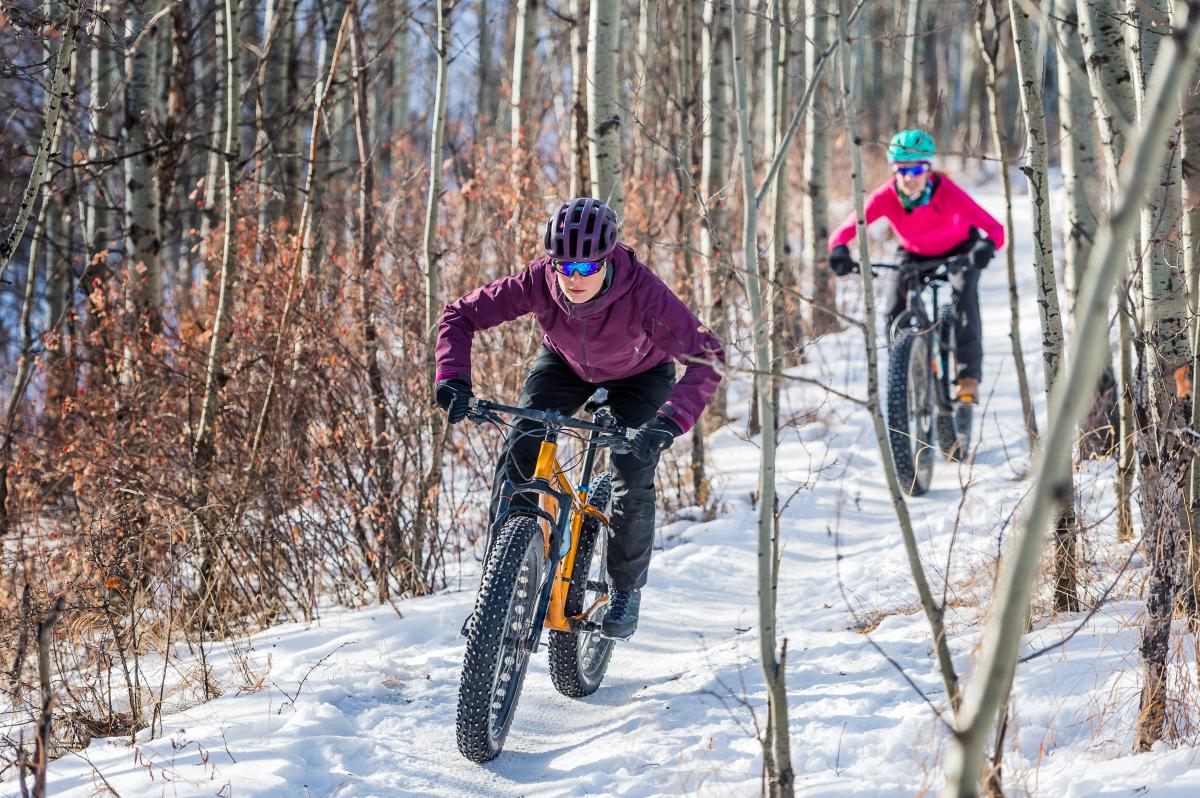 Mountains bikers don't lament the snowy season in Durango—they just get bigger tires. With more traction and maneuverability on snow-packed trails, fat tire bikes allow stumpjumper specialists to recreate year-round in all but the worst wintry conditions. 
Here's the best part: you can take your fat tire bike almost anywhere!
From the paved Animas River Trail to Kennebec Pass, fat tire bikes can take you around, out of, into, and through Durango. 
Durango's most popular fat tire biking spots are Horse Gulch, Overend Mountain Park, and Animas City Mountain.
#4 Snowshoeing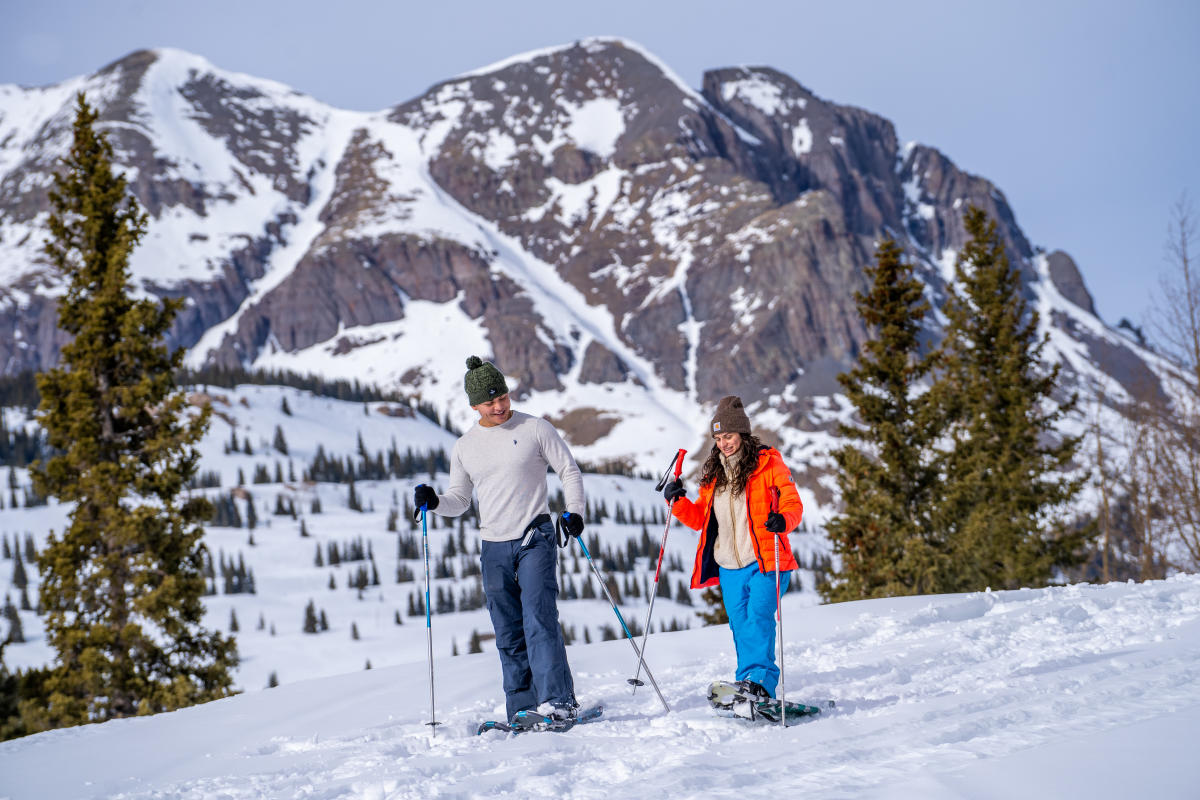 If you're tired of post-holing snow drifts on the trails, consider throwing on a trusty pair of snowshoes. With their large surface area, snowshoes allow the user to glide over, rather than through, deep snow. Snowshoes are also a favorite for trail runners looking to train outside in winter.
It just so happens that Durango has some of the best snowshoeing opportunities in the region. Almost any trail in Durango's nearly 300-mile network can be snowshoed—provided that there's enough snowfall. 
Further outside town, visitors can enjoy wintry treks through the backcountry with appropriate gear and training.
#5 Cross Country Skiing
Skip the lift lines and traverse the rugged beauty of Colorado's landscape on a pair of cross country skis! Cross country skis are almost identical in design to regular skis, save for one big difference: binding. With cross country skis, the back of your ski boot is detached from the ski, allowing for more maneuverability across different types of terrain. 
One thing is for sure: it's one heck of a workout. Cross country skiers must produce momentum with a "kick and glide" motion to traverse the backcountry rather than rely on a ski lift and gravity. 
The Hillcrest Golf Club, Durango Nordic Center, and La Plata Canyon are some of the best-groomed places to cross country ski.
#6 Ice Climbing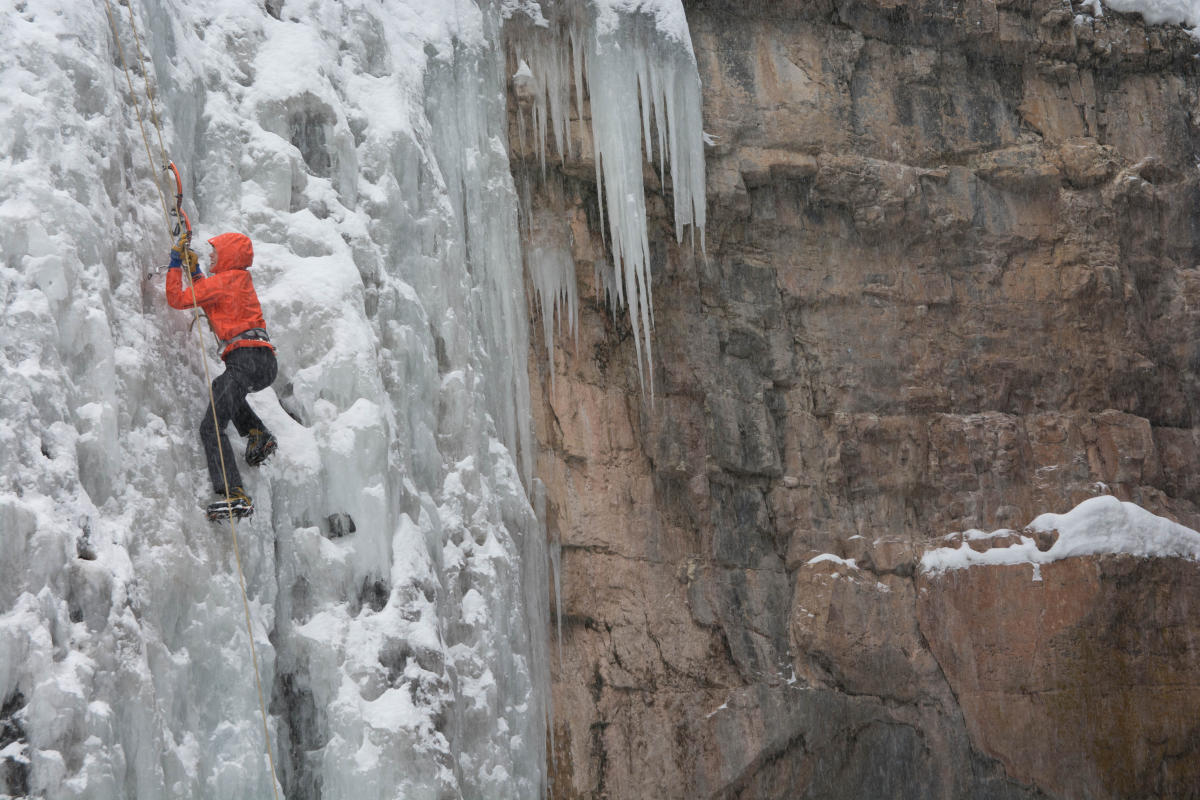 It's not for the faint of heart, but it is for those looking for the ultimate winter adventure. Ice climbing involves roped climbing up varied ice formations— generally with an ice axe and crampons. 
Around Durango, there are plenty of places to hone your skills and solve thrilling problems on hard, quality ice. 
Cascade Canyon, just off Highway 550, has a series of frozen waterfalls that offer challenges for ice climbers of all abilities. It is best to go during our coldest season (January to mid-February) to avoid dangerous ice sloughing. 
#7 Snowmobiling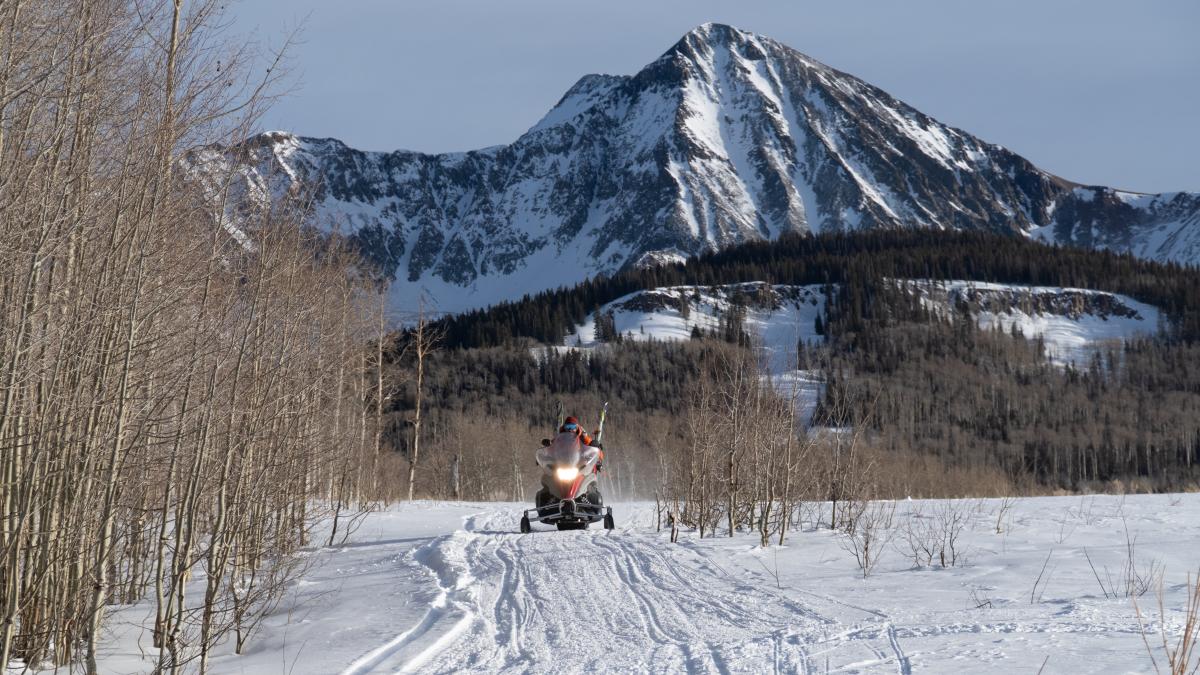 Do you love deep snowdrifts and the sound of a four-stroke combustion engine? So do we. With snowmobiling, winter explorers can whip through the backcountry from the comfort of a leather seat, and it's no secret that Durango has some of the world's finest groomed snowmobiling trails. 
Durango's snowmobile trails are groomed and maintained by the non-profit San Juan Sledders Snowmobile Club and the Silverton Snowmobile Club. Both organizations are willing to provide more information on snowmobiling best practices. 
Check out the trails by West Mancos or Molas Pass for the best views.
#8 Ice Fishing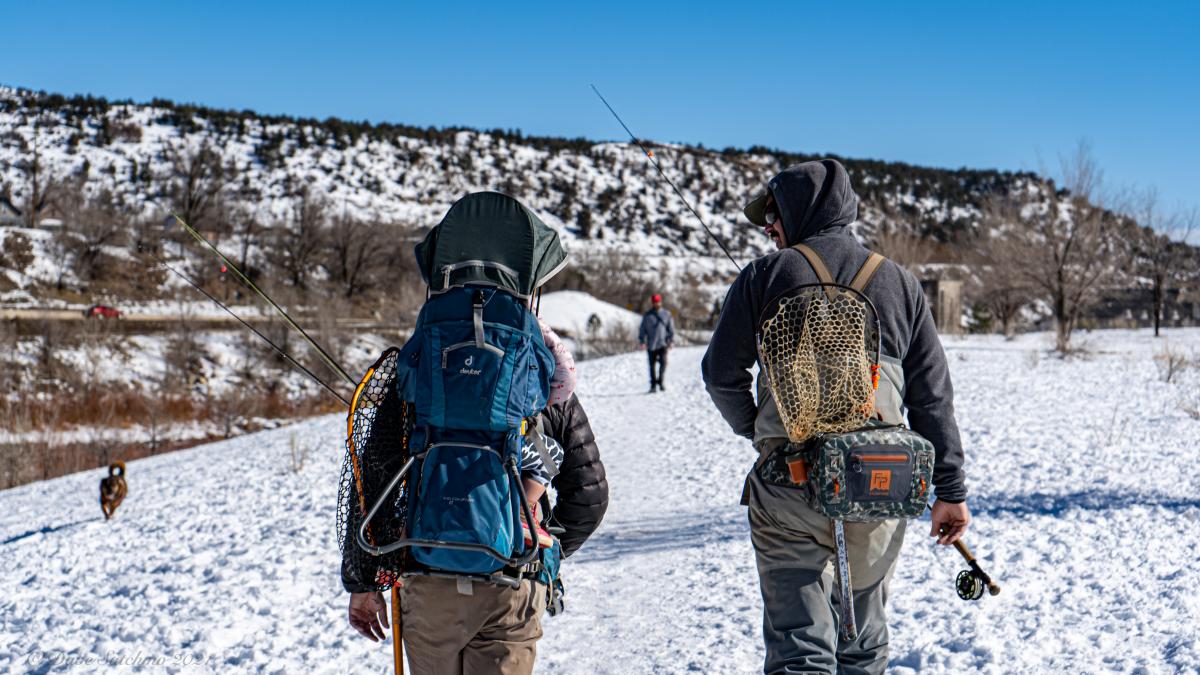 Even in the winter, anglers are spoiled with Durango's wealth of ice fishing destinations. Ice fishing is an ancient practice of catching fish with hooks or spears through an opening in a frozen body of water. 
If you know where to look, you'll find plenty of peaceful, "covered up" spots in the region, like Vallecito Lake near Bayfield, CO, and Jackson Gulch Reservoir near Mancos, CO. 
At Vallecito Lake, anglers can find walleye, northern pike, and various trout species. At Mancos State Park, anglers can find Rainbow Trout, Yellow Perch, and Skamania trout.
#9 Winter Camping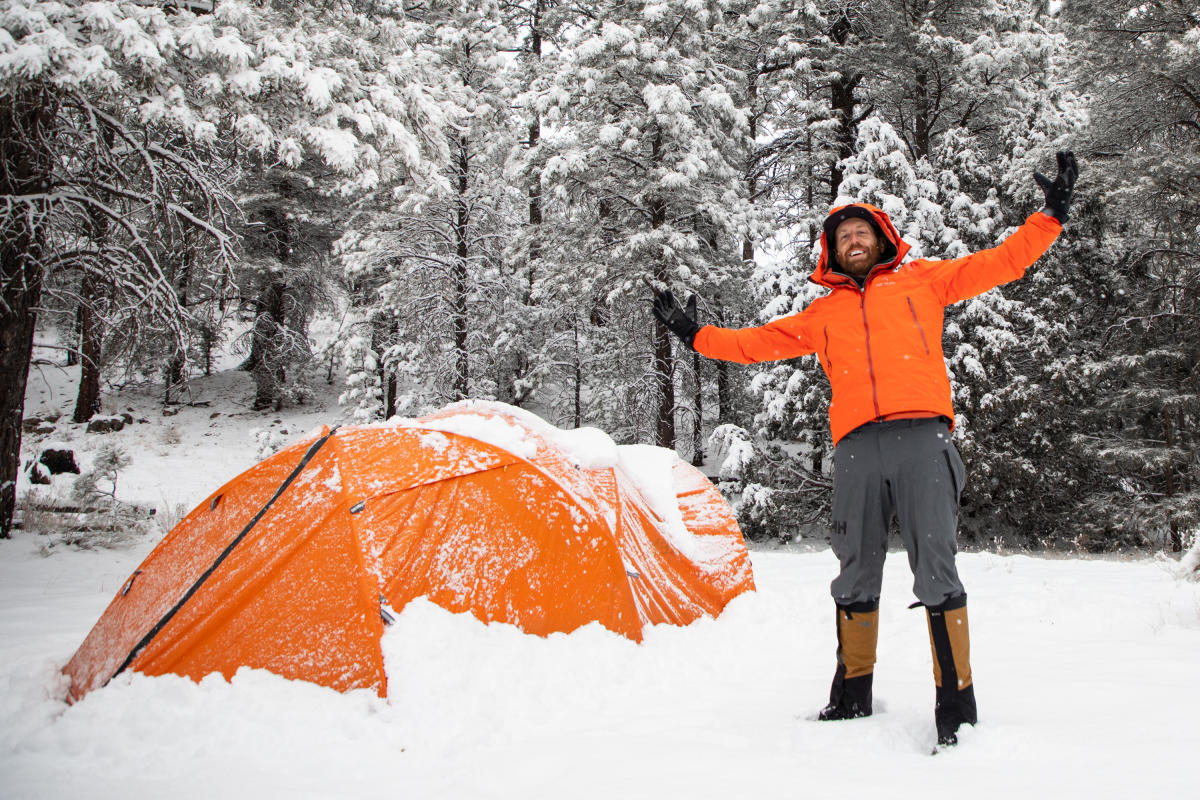 There's nothing quite like looking at the stars during a quiet winter night from the comfort of a tent, and with winter camping in Durango, you can find that out for yourself. Winter camping is a simple and fun activity where you can stay warm and dry, even while watching a winter storm pass through—provided that you have the right gear. 
Around Durango, there are hundreds of primitive campsites that accommodate all seasons. If you're feeling extra adventurous, you can venture out into the backcountry and disperse camp on public lands. 
The best spots for winter camping near town are in La Plata Canyon along La Plata Canyon Road. More locations can be found in Molas Pass, just off Highway 550.
#10 Sledding and Snow Tubing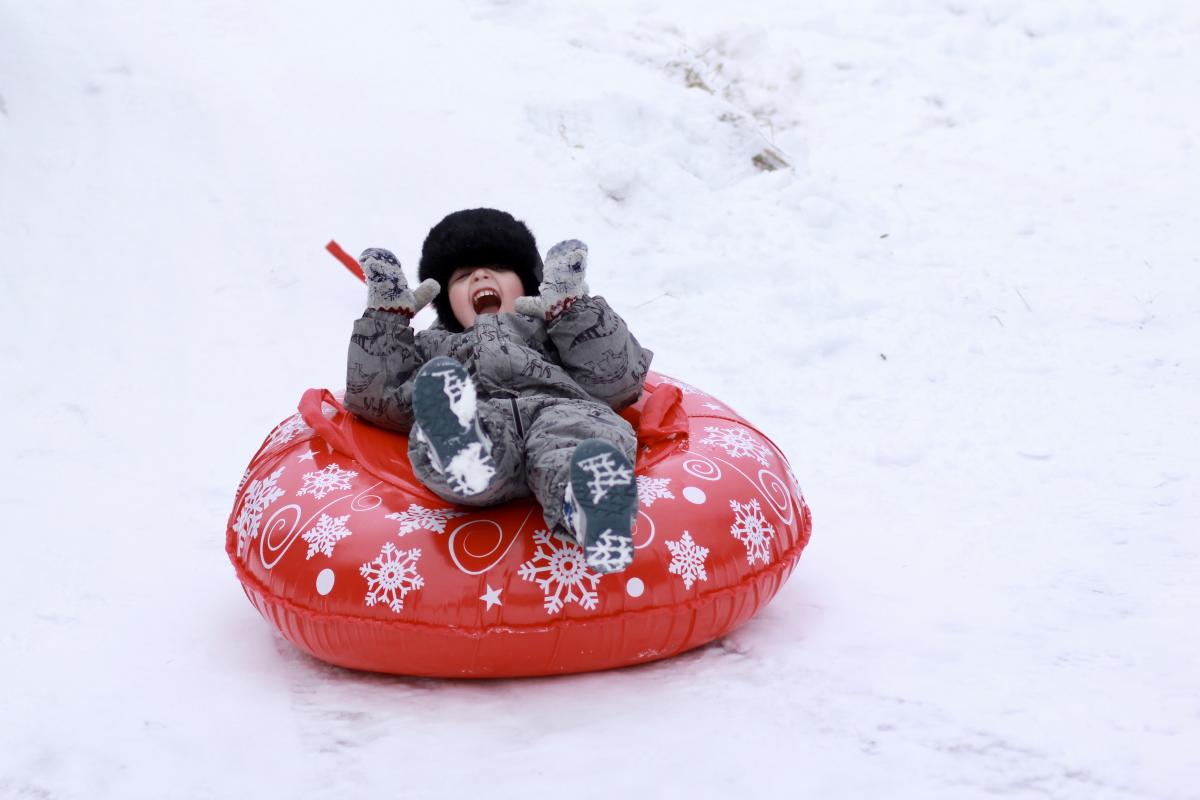 If you miss bombing it down the neighborhood hill in a sled or snow tube as a kid, you'll appreciate the many opportunities to bring out your inner child in Durango. 
Sledding and snow tubing are the easiest ways to hit the slopes, since all you have to do is sit down and hold on for dear life. 
Near Durango, the best sled and snow tube spots are Purgatory Ski Resort, Hesperus Ski Area, or Chapman Hill. If the snow is deep enough, there are plenty of off-the-beaten-path spots near Overend Mountain Park.
Conclusion
Durango is a great place to spend your winter vacation. With so many outdoor activities, you will never be bored. Durango has everything from skiing and snowboarding to ice climbing and sledding.
So, what are you waiting for? Start planning your trip today!