A great day starts with a great breakfast. 
In case you haven't heard, breakfast is the most important meal of the day. In Durango, we're spoiled to not only have chefs and restaurants that take immense pride in the dishes they set in front of you, but also the experience of dining with them. Here, you'll find friendly, passionate staff who want nothing more than to help you start your day the right way. 
We took a poll and asked Facebook users what the best breakfast in town was. You can find the best breakfast places below!
Whether you want a quick breakfast, healthy breakfast, or extra yummy breakfast, you'll find it in Durango! Here are some of the best breakfast spots in Durango: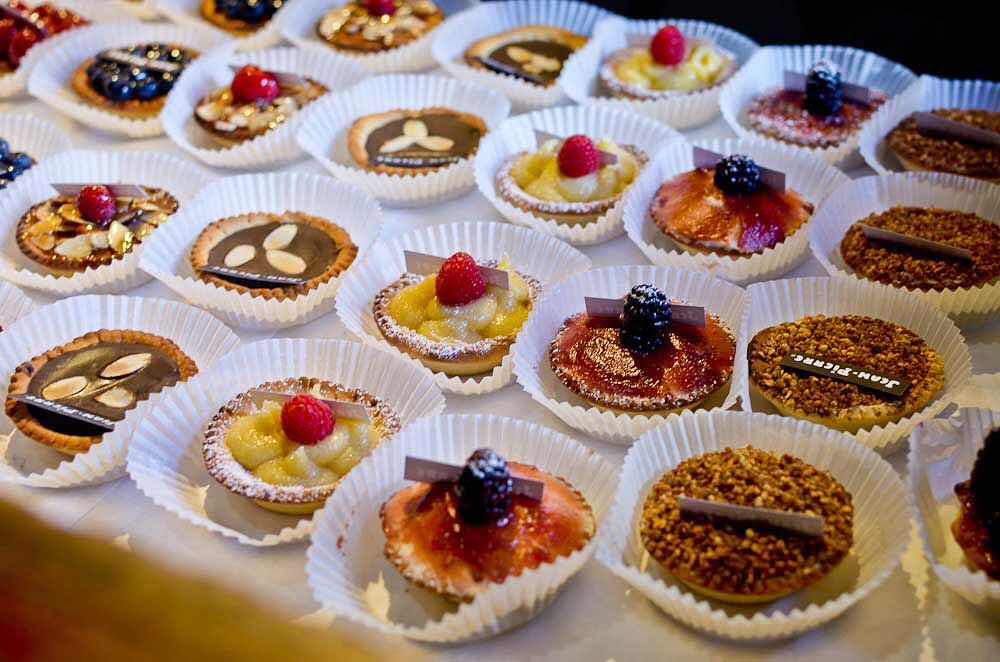 The best bakery and wine bar in town!
A bakery, restaurant, and wine bar in one. While it's an ideal breakfast destination, you can come back later in the day for a great glass of wine and a romantic dinner for two. As you walk in, you'll immediately be greeted by an expansive display of traditional french pastries including bread, rolls, baguettes, croissants, and pastries such as eclairs, palmiers, fruit tarts, and other sweet delights. If you're looking for something on the lighter side, you can opt for a quiche and a salad, coupled with a glorious cup of coffee.
What to order: Crepes! Savory or sweet...
Crepes to fit any mood! Satisfy your sweet tooth with a crepe stuffed with fresh fruit and topped with honey or indulge in a crab and asparagus crepe to get a savory twist on this French classic. 
#5 Mahogany Grille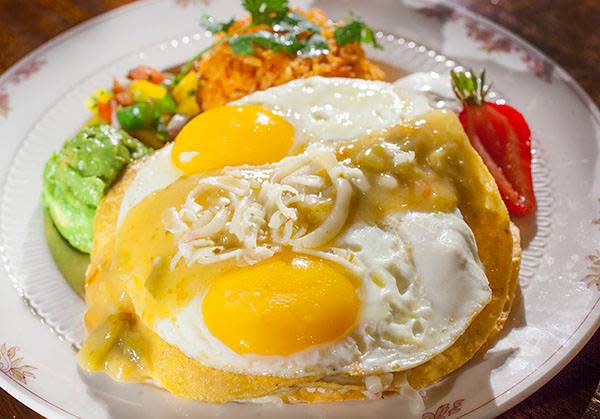 The best brunch in Durango!
Located adjacent to the Historic Strater Hotel, the Mahogany Grille encompasses the same Western, Victorian-style atmosphere and entrancing historic look and feel. Whether you're looking for a quick bite or a long breakfast to chat with loved ones, you'll feel right at home here. A light, fresh, specialty breakfast will be just what you need and set the tone for a wonderful day in Durango.
What to order: Huevos Rancheros 
Huevos rancheros (or rancher's eggs) are a typical breakfast served at Mexican farms, featuring corn tortillas and fried eggs topped with plenty of warmed salsa. When at Mahogany, be sure to spend a little bit extra and add chorizo for that extra zing!
#4 Durango Diner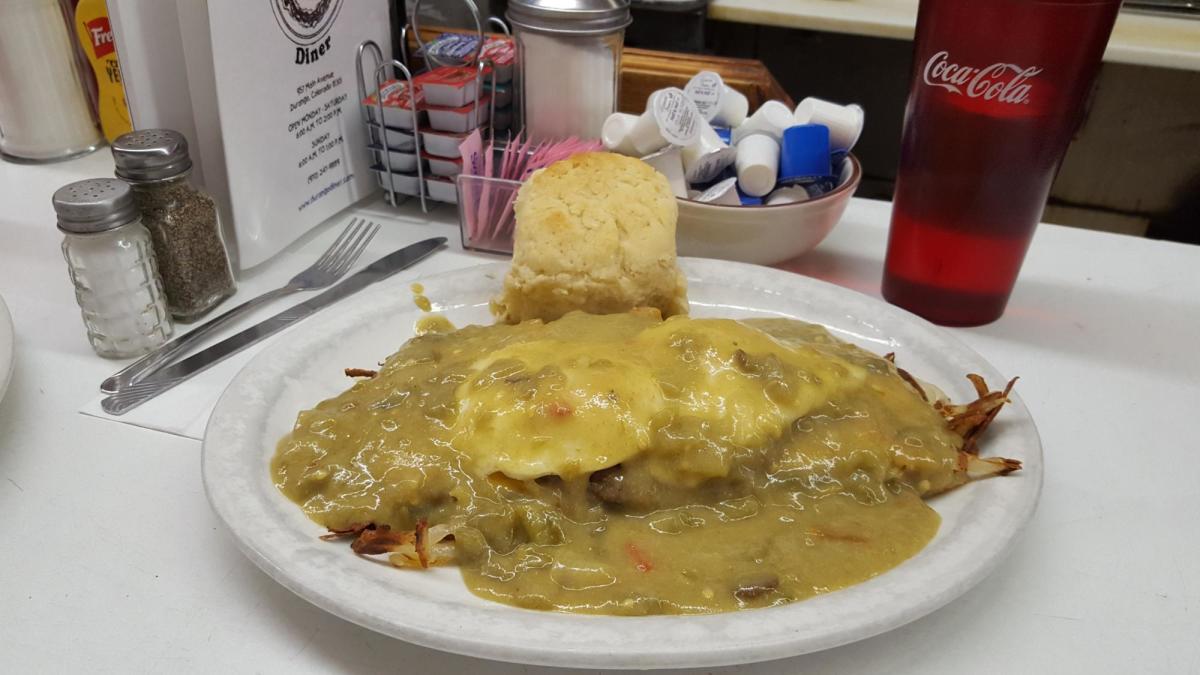 The best diner in Durango!
True to the traditional diner menu, you can just about any breakfast food here. The owners, a married couple, started the diner X years ago and have worked hard to satisfy customers and watch the fun eatery flourish into one of the favorites in town. They also produce their own salsa and green chili sauce that has become a state-wide and regionally famous staple. Be sure to grab a few jars to take home for yourself and bring back to family members. 
What to order: Pancakes
Durango Diner hotcakes have a reputation of being "the biggest and best in the west"! Guaranteed to fill the entire plate and your belly, you'll leave full and fueled for a day of fun. 
#3 El Moro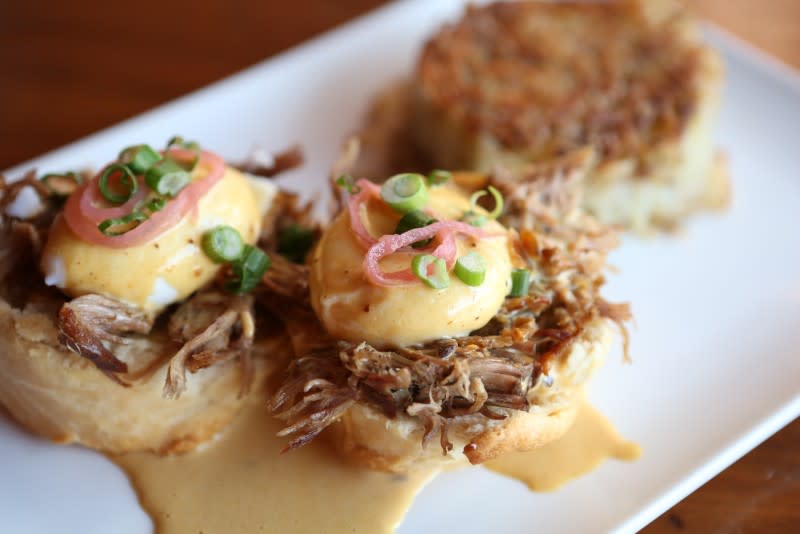 The best specialty breakfast in Durango!
Really want to treat yourself to an exquisite breakfast? El Moro's chefs are nationally known and constantly working to make their dishes the best of the best in town. Locally sourced ingredients, thoughtfully paired, and extraordinarily good. Not only can you pair breakfast with a specialty cocktail from the mixologist, but you can also indulge in a wide range of different breakfast options from small bites to full plates. 
What to order: Eggs benedict
6 different eggs benedict options. Yes, you read that right, 6!! No matter your preference, you'll find one that will make you want to lick the plate clean. 
#2 Lone Spur Cafe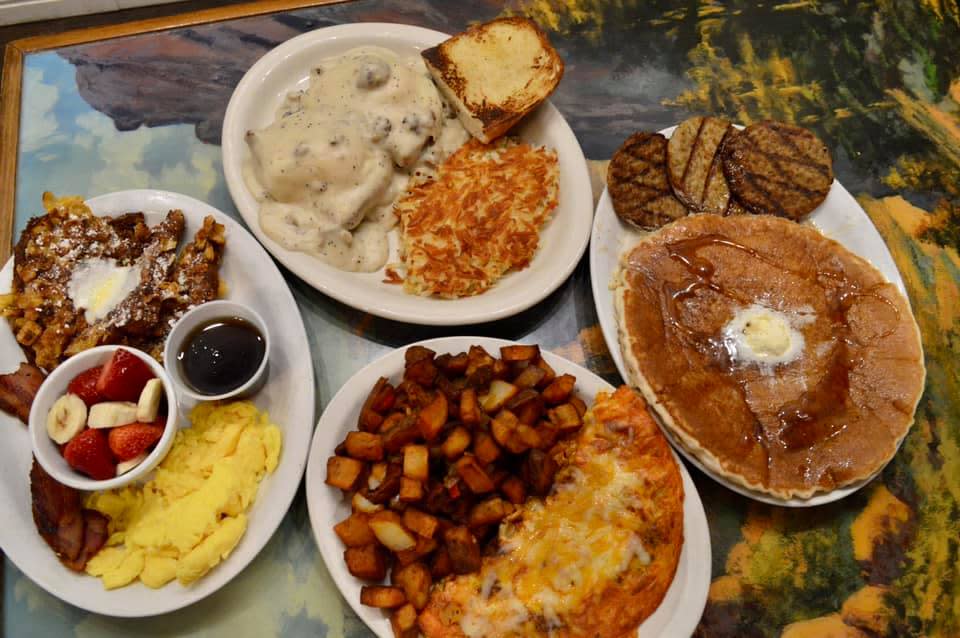 The best home-style breakfast in Durango!
Western charm is the name of the game at Lone Spur. Operating under the morals of cowboy food, great cowboy service, and genuine cowboy charm, the Lone Spur welcomes hungry guests with open arms in their tastefully decorated restaurant and friendly smiles. Satisfy that mountain-sized hunger with a nice, sit-down meal. 
What to order: Any Skillet
Skinny skillet or Cowboy sized skillet, the flavors will transport you to breakfast euphoria.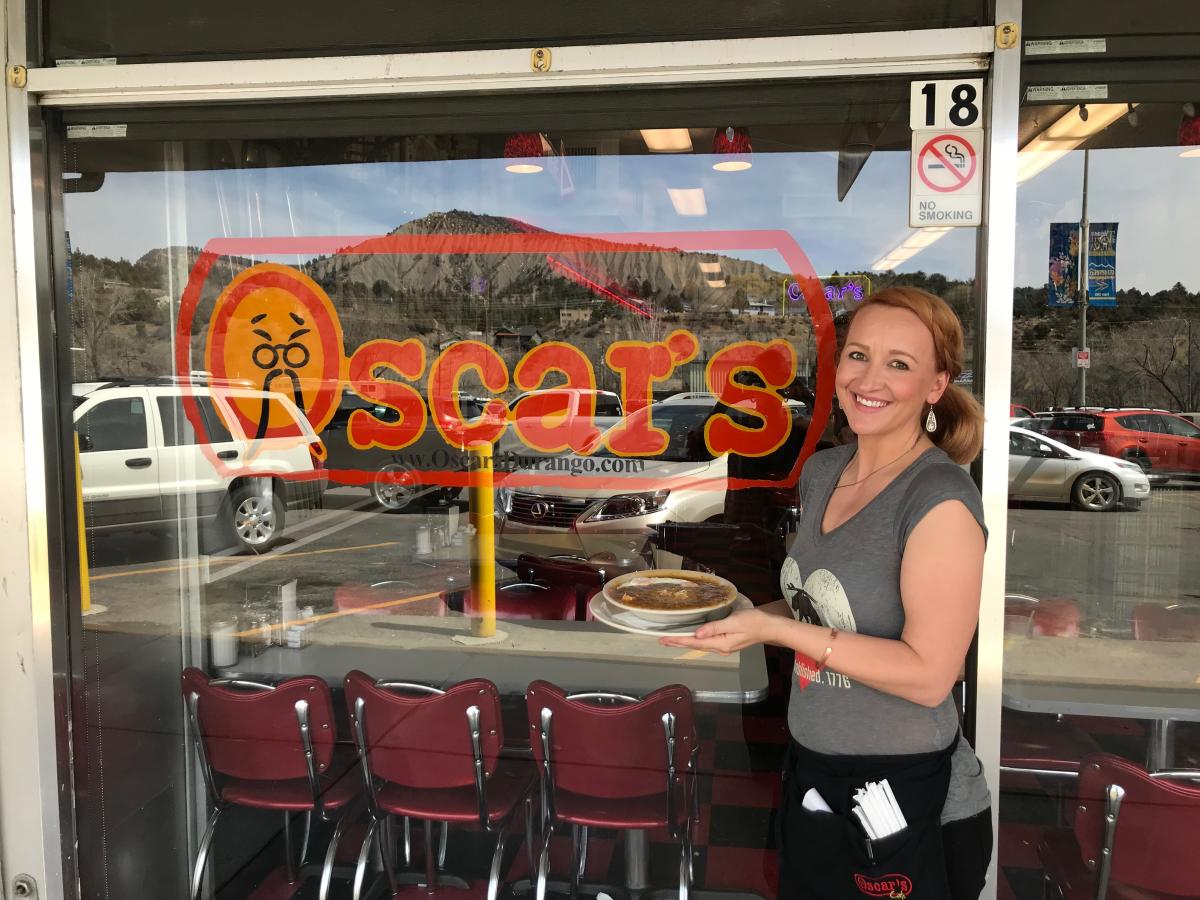 The best cafe in Durango!
Voted Durango's Best Breakfast, you'll be quick to find out why. This 50's style diner is locally owned and operated by a local family and slinging everything from omelets to USDA burgers to salads to soups to cinnamon rolls the size of your head. Voted as one of the 10 Best Chile Verde in Colorado, you know the rest of their menu follows in this fashion. 
What to order: French Toast
Famously known for their french toast for breakfast, expect to take extra time ordering when you sit down. An extensive menu awaits you. While you read, you will probably want to order the cinnamon roll to share with the table. 
And if you think all of that sounds good, just wait until you start to think about dinner! May your stomach lead the way and your day be as full of adventure as your belly was at breakfast.