Fall in Durango, Colorado, is a thrilling time of the year. Our city has many exciting events and activities to offer locals and visitors, from the captivating Durango Cowboy Gathering to the vibrant Durango Arts Week to the breathtaking Animas Valley Balloon Rally. With stunning fall foliage, exhilarating hiking trails, ghoulish Halloween events, and plenty of outdoor adventures, Durango is the ultimate destination for a remarkable fall-season experience.
Are you ready for an unforgettable fall season? Durango, Colorado, has many exciting events and activities that will leave you breathless. Here are some top fall events to add to your bucket list in this bewitching city.
#1 Spoketober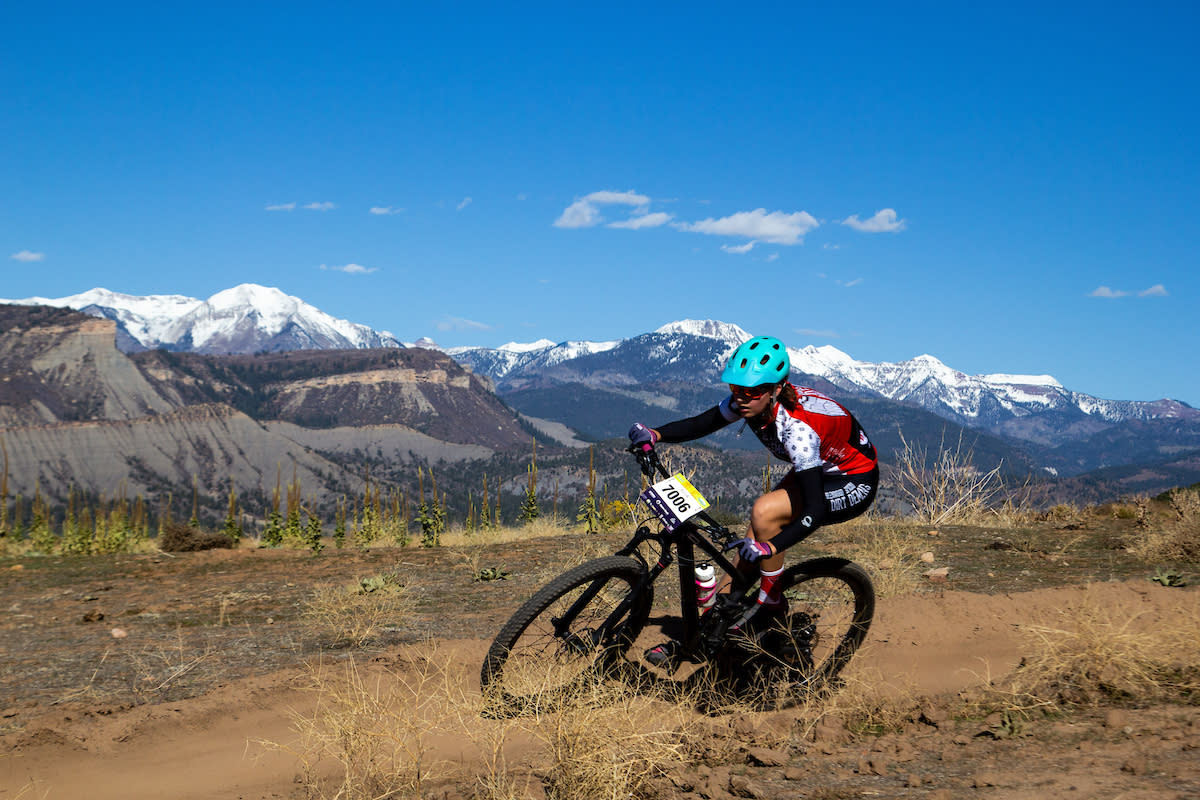 Durango's second-annual Spoketober event, held throughout October 2023, celebrates the city's passionate cycling community and top-ranking cycling destination status. Participating organizations include Durango Trails, Fort Lewis College, Purgatory Resort, Bike Durango, and a local legends meet-and-greet with cycling stars. Spoketober events include mountain biking, road biking, e-biking, gravel biking, BMXing, bike commuting, etc. These events include group rides, bike swaps, parades, prizes, specials, sweepstakes, and more. With stunning fall foliage and magnificent mountain views, this event is a must-attend for anyone passionate about cycling or seeking a memorable Halloween experience in Durango.
#2 Durango Arts Week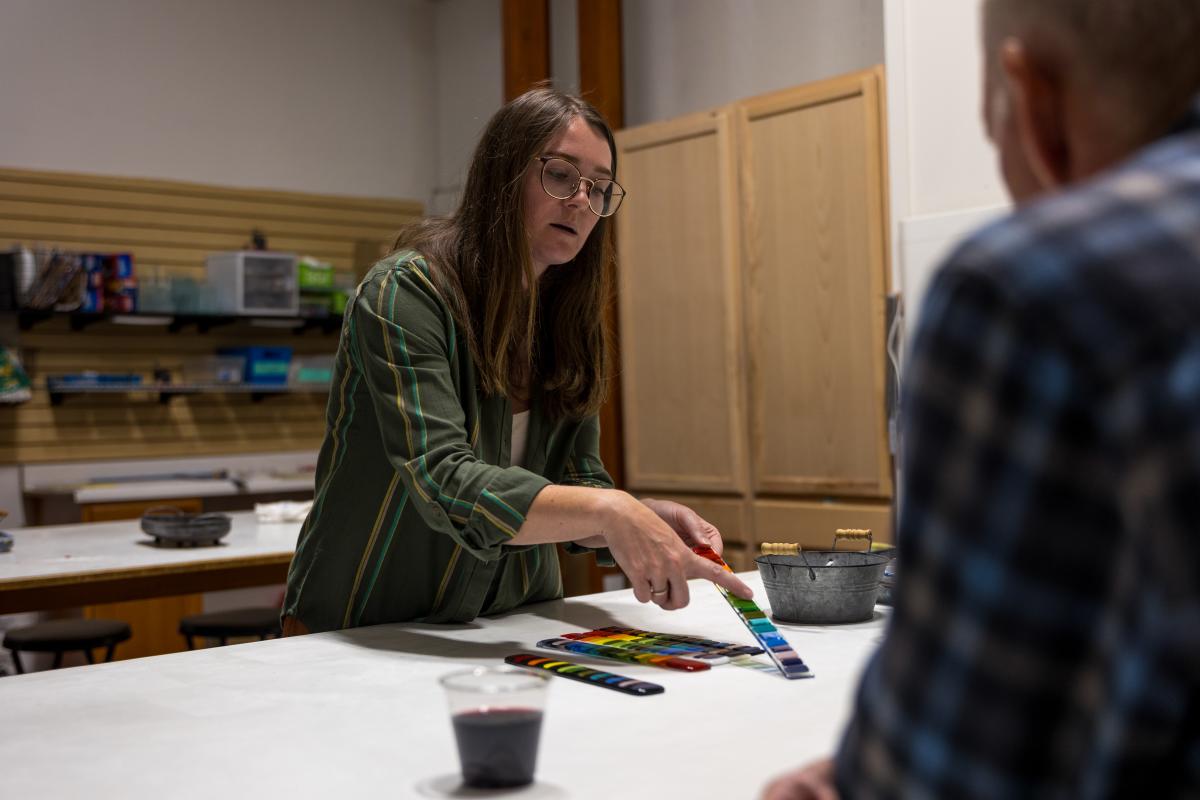 The first-annual Durango Arts Week is slated to be one of Durango's premier events and a celebration of the area's thriving arts and culture scene. This nine-day  festival, held this year from September 15-24, features various local and regional artists across town. They will display their work in multiple mediums, including painting, sculpture, jewelry, and photography. Visitors can stroll through the historic downtown streets, admire the artwork, participate in workshops, and engage in stimulating conversation with the artists behind them. Durango Arts Week kicks off with the Autumn Arts Festival, a two-day festival which also offers live music, food vendors, and interactive art activities for children. The Durango Arts Center hosts the festival as a fundraiser and is a top-rated event, drawing nearly 10,000 visitors. With a beautiful fall backdrop, Durango Arts Week and the Autumn Arts Festival are great opportunities to appreciate the talents of local artists and experience the vibrant culture of Durango, Colorado.
#3 Durango Cowboy Gathering

Held this year from September 28-October 1 in Durango, Colorado, the Durango Cowboy Gathering is one of the country's largest celebrations of cowboy poetry, music, and storytelling. The event attracts Twain-esque poets, musicians, and storytellers from all over the United States and beyond to share their talents and entertain audiences with their unique perspectives on the cowboy way of life. The Durango Cowboy Gathering is an exciting, fun-filled annual event with evening performances, Saturday daytime sessions, a non-motorized cowboy parade, chuckwagon breakfast, and other special events. Poets and musicians from throughout the country grace our stages, performing classic and contemporary poems and songs set against the breathtaking backdrop of the San Juan Mountains in the fall. 
#4 Animas Valley Balloon Rally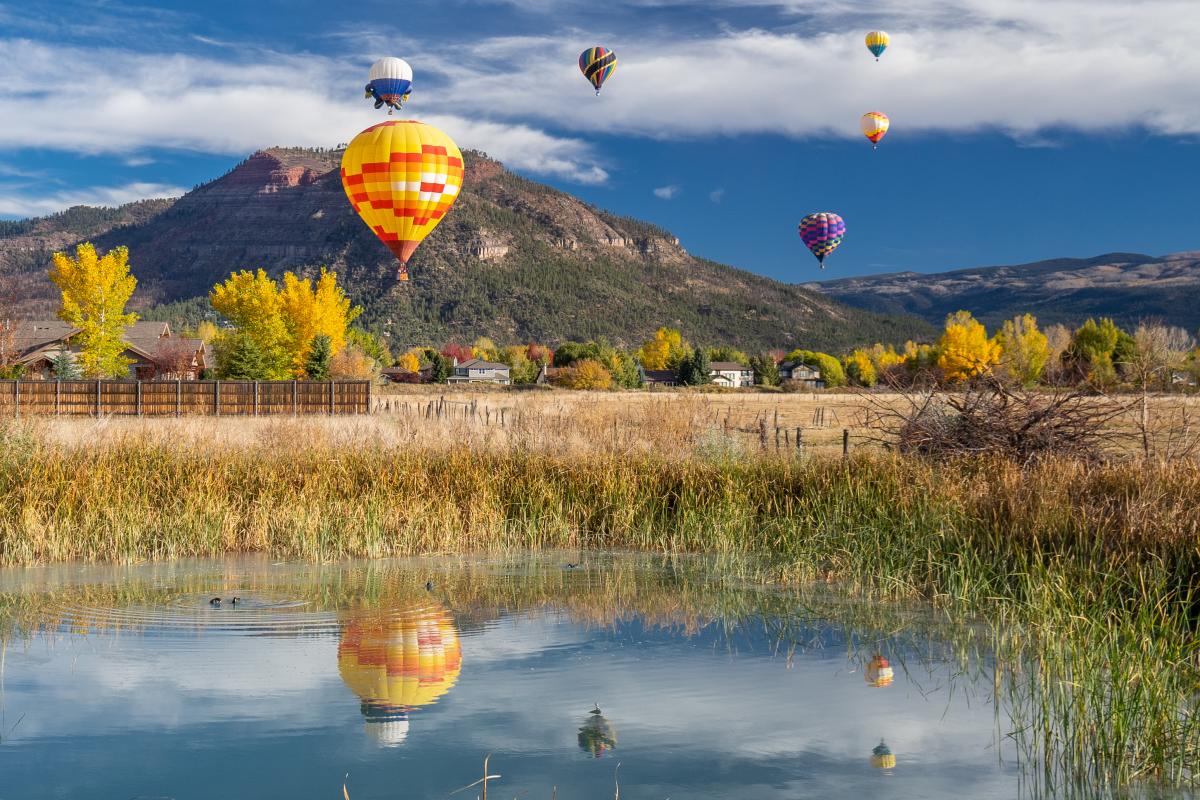 The Animas Valley Balloon Rally is a spectacular event in Durango, Colorado, every year from October 20-22. For three days, the skies over the Animas Valley erupt with a colorful display of hot air balloons from all over the country. Spectators can watch as the balloons launch at dawn, creating a picturesque view of the Animas River Valley as they float over the landscape. If you've always wanted to ride in a hot air balloon, this is your chance: the event provides free tethered rides on Saturday and Sunday. The event also features a Balloon Glow, where tethered balloons illuminate the night sky in a beautiful display of color and light.
#5 Halloween on Main Ave.

Every Halloween on Main Avenue, the city's historic downtown street transforms into a lively and haunting celebration as locals and visitors dress up in their most creative and terrifying costumes. In the early evening, the town comes together to host "Downtown Children's Halloween," where children walk up and down the avenue trick-or-treating at local businesses to live music. As the night progresses,  Main Avenue provides many opportunities for adults to haunt the many bars along the main street. That is, until the midnight "Zombie Crawl," where these ghouls and witches empty the bars. Halloween on Main Avenue is a ghastly and gorgeous scene, with plenty of opportunities to experience the spooky spirit of Halloween in a festive and safe environment. 
Conclusion
The appeal of Durango in the fall season extends beyond these specific events and festivals. The stunning fall foliage, magnificent mountain views, and vibrant local culture make it a destination worth exploring. Visitors can immerse themselves in the area's rich history and art scene, seek spooky and fun Halloween events, explore the region's stunning highways, and everything in between. With so much to see and do, Durango is the perfect fall getaway destination for anyone seeking autumnal adventure, culture, and natural beauty. Don't "be-leaf" us? Try it out for yourself.