Fall is arguably the best season in Colorado, and what better way to experience it than by taking a drive?
Since Durango, Colorado sits at the intersection of the high country with mountains and alpine terrain and the high desert country full of mesas, you'll see a variety of foliage changing during the fall season- some of the most stunning fall foliage in the whole state!
From mid-September to mid-October, the aspens start to turn yellow, and you'll get breathtaking views of the changing leaves that can only be seen during this time of year.
To get the most out of fall from your car window, here are some of our favorite scenic drives and road trips around Durango to see the fall colors:
#1 Durango to Molas Pass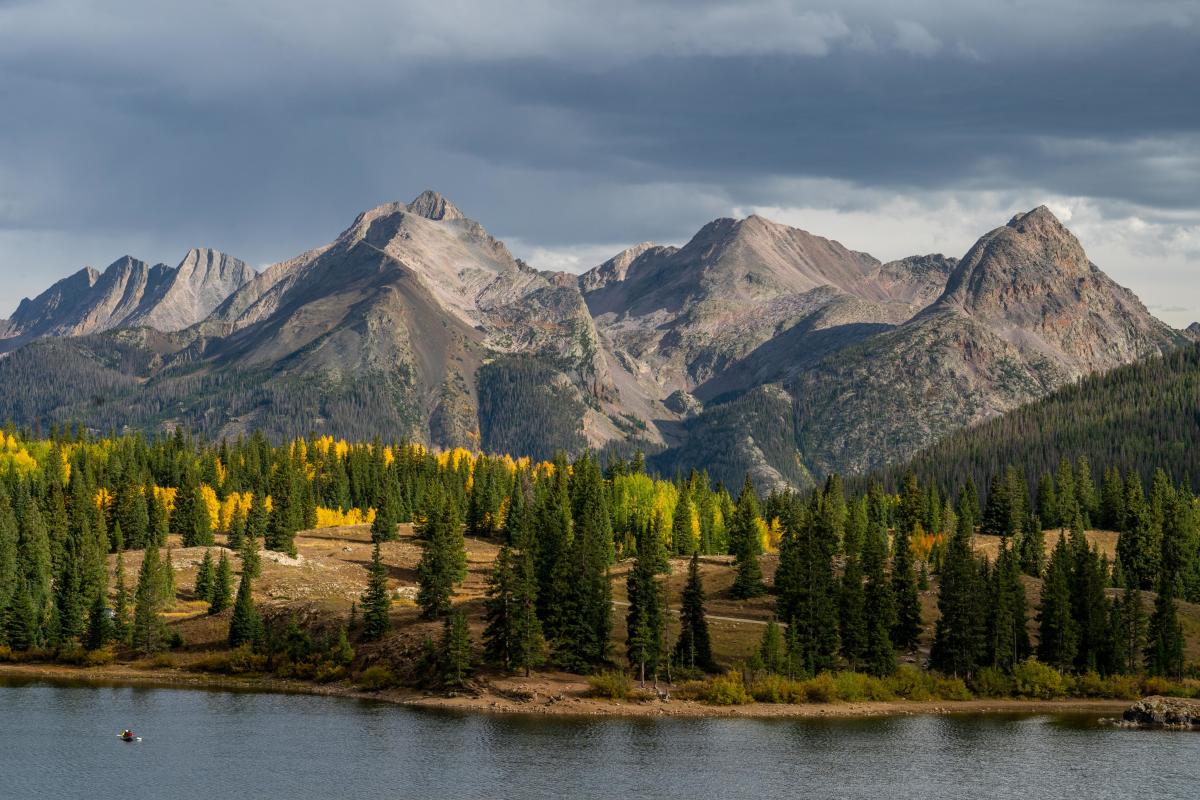 Probably the most popular fall scenic drive in Durango- and for good reason too! Durango to Molas Pass is part of the greater San Juan Skyway, the national scenic byway that loops the southwest corner of Colorado nearly 250 miles in length.
This amazing scenic drive north will take your breath away as you take exhilarating twists and turns through incredible scenery.
Routinely touted as one of America's most scenic drives, this part of the San Juan Skyway will not disappoint!
Along the way, you'll climb to 10,640 feet at Coal Bank Pass, hug tight cliff edges (safety) as you descend and then reascend to Molas Pass- topping out at 10,970 feet.
This stunning stretch of highway has views of rolling high country meadows backed by jagged mountains- all with miles and miles of golden aspens as far as the eye can see.
#2 Mesa Verde National Park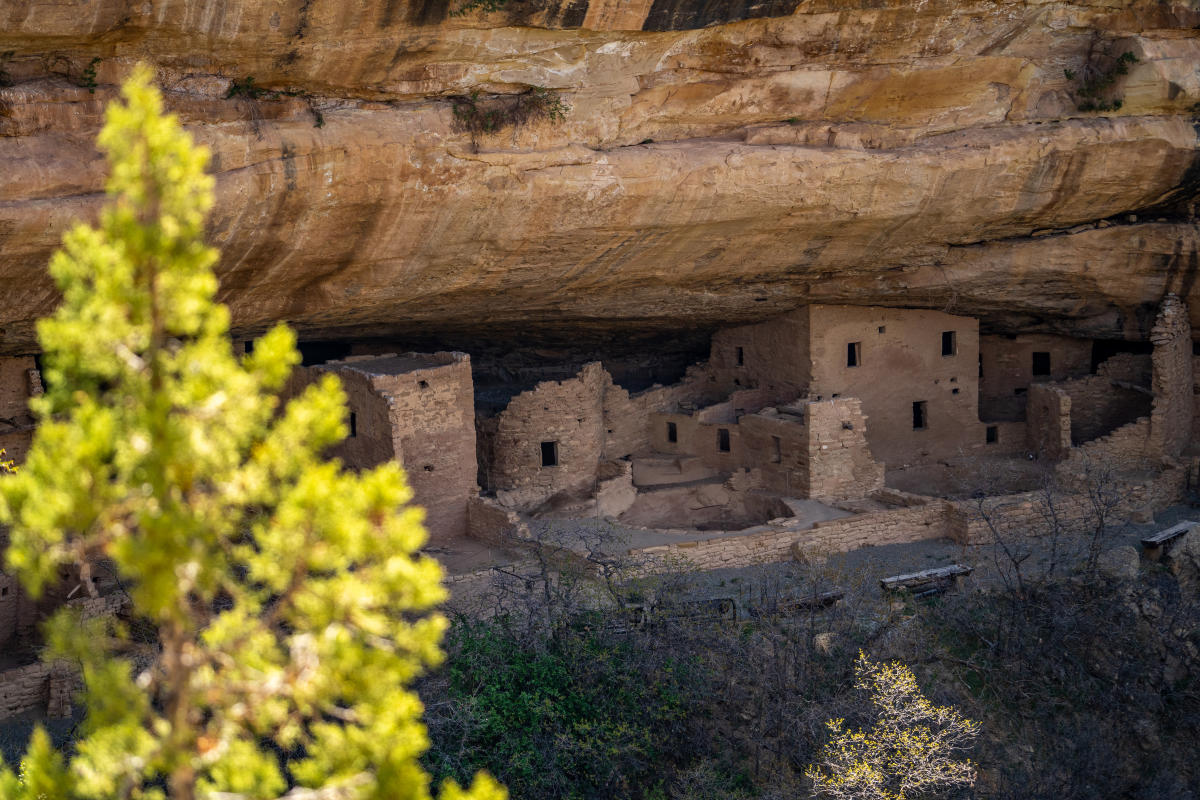 The Mesa Verde National Park is, without a doubt, one of the premier fall foliage destinations around Durango.
This incredible park contains some of the best preserved Ancestral Puebloan archaeological sites in the United States, and during the fall season, you'll see beautiful views of yellow and red brush and Gambel oak trees contrasting with blue sky and brown/rust-colored sandstone cliffs.
When heading to Mesa Verde National Park, make sure to stop at Chapin Mesa or Sun Point Overlook for amazing vistas- although you won't be able to miss all the stunning fall foliage along your drive!
#3 La Plata Canyon to Kennebec Pass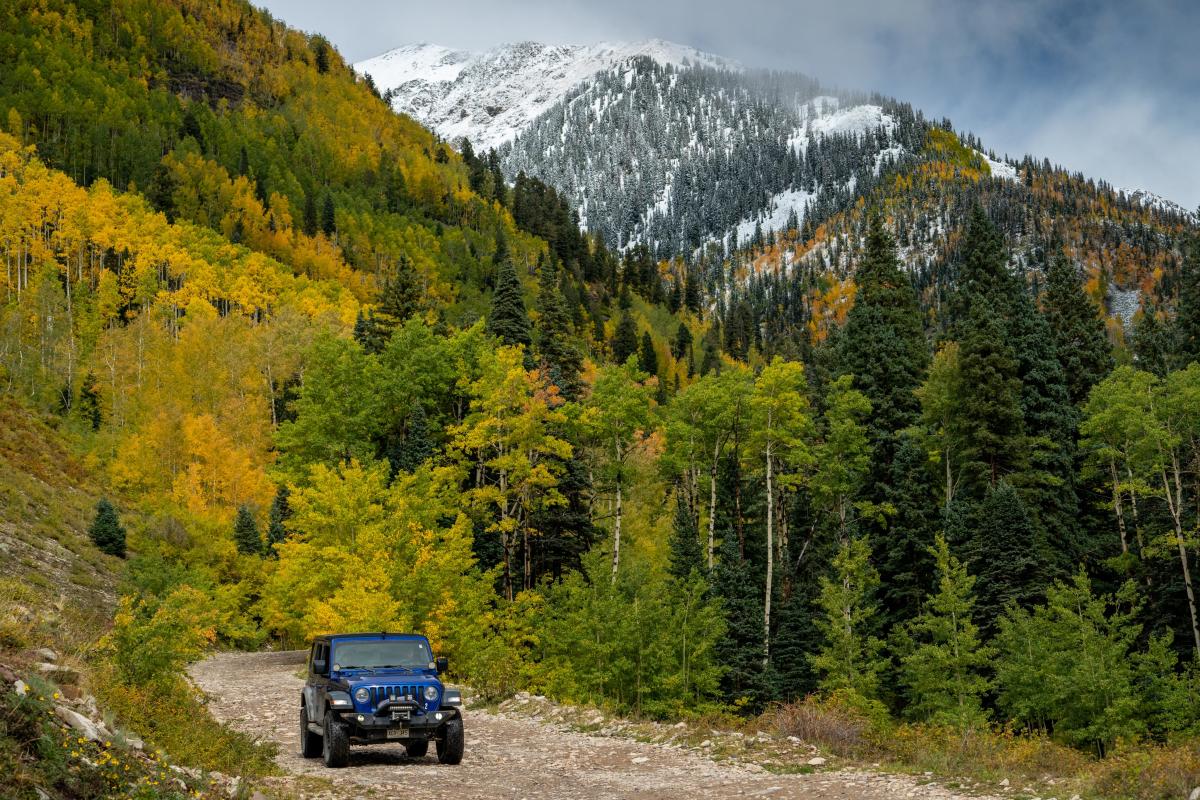 Starting from the small neighborhood of Mayday, take County Road 124 into the heart of La Plata Canyon. La Plata Canyon (which is more of a mountain valley and pass than a canyon system) bisects two mountain ranges all the way up to nearly 11,700 feet at Kennebec Pass.
Along the way, you'll be surrounded by a sea of yellow aspens, mixed in with some Douglas fir and ponderosa pine trees- all framed by lush mountain pastures and towering 12,000-13,000 foot, snow-covered peaks.
This hidden gem just outside Durango is definitely worth exploring- the combination of fall foliage and rugged mountain terrain makes it an easy pick for one of our favorite fall drives.
#4 Tracks Across Borders Byway
As Colorado's newest scenic byway, this Southwest Colorado route leads you through dramatic mountain scenery offering many layers of history. From the storied pasts of early Native American inhabitants to the golden age of railroad travel, to the bustling historic west towns brimming with gold-seekers. 
The drive is punctuated with beautiful fall landscapes, farming towns, and historic settlements, all worth stopping to explore. You'll be greeted with farm pastures, acres of red and orange oak trees, and cascading creeks that hug the highway most of the way.
#5 Durango to Vallecito Reservoir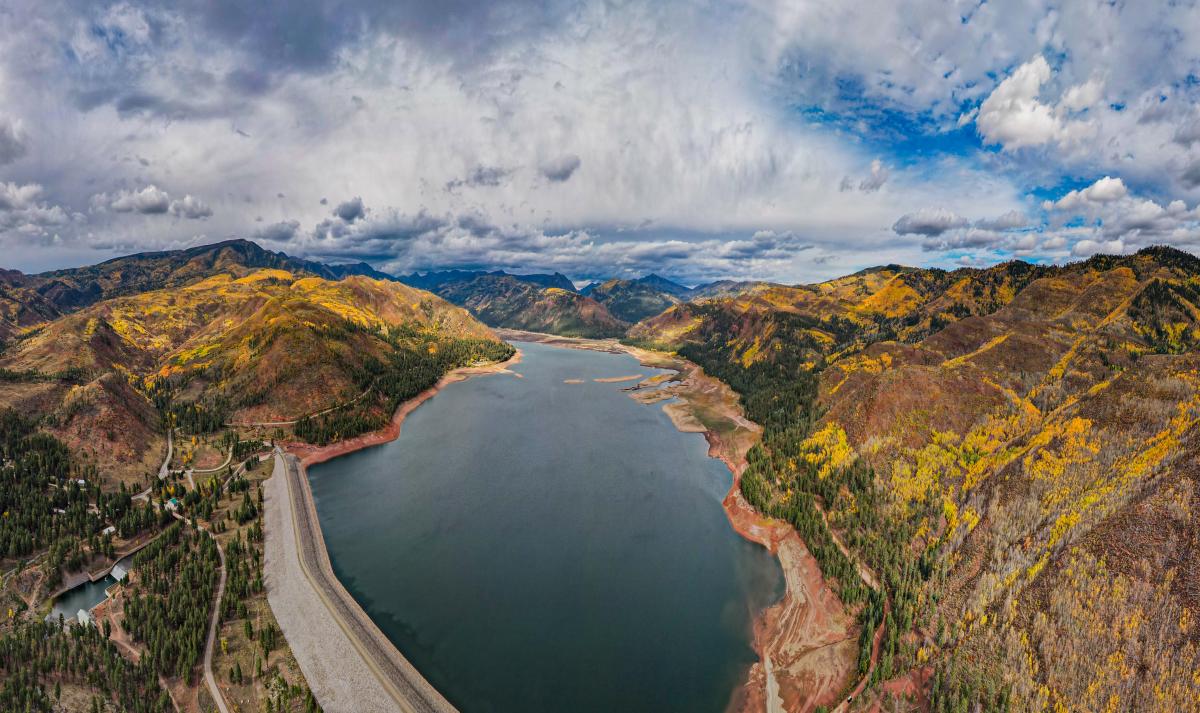 Vallecito Reservoir is located approximately 25 miles northeast of Durango and makes for an excellent day trip during the fall season.
The reservoir was created by the construction of a dam on the Florida River, and it's surrounded by red sandstone cliffs, pines, and aspens. The lake itself is bordered on three sides by majestic mountains- all with golden aspens covering their slopes.
The drive to Vallecito Reservoir will also take you through Bayfield and along County Road 501, which passes several pull-offs that over look the landscape- perfect for photo ops!
Conclusion
As you can see, Durango and the surrounding southwestern Colorado area are full of amazing fall foliage drives that are sure to create a lasting impression.
We hope this list of 5 Fall Scenic Drives Around Durango, Colorado has inspired you to explore the beauty of our region! Happy fall travels!
No matter which route you take, experiencing a fall via a scenic drive or road trip is a drive that you'll never forget.