There's a reason Durango is home to so many outdoor enthusiasts. Not only do we have mountains and lakes, but we also have fantastic city parks. Durango has so many amazing green spaces, it's tough to make a decision about where to take the family for a sunny-day outing. Places where both kids and adults can relax and play. 
Our city parks have no shortage of hiking trails, play areas, fishing spots, and relaxing spaces to stretch out and enjoy a picnic. And yes, you can also bring the pooch! It is this sense of connection with nature and community that draws people young and old to Durango. 
Durango has an outstanding parks program with many choices – luckily, we're here to help. Here are the best parks in Durango for the family:
#1 Santa Rita Park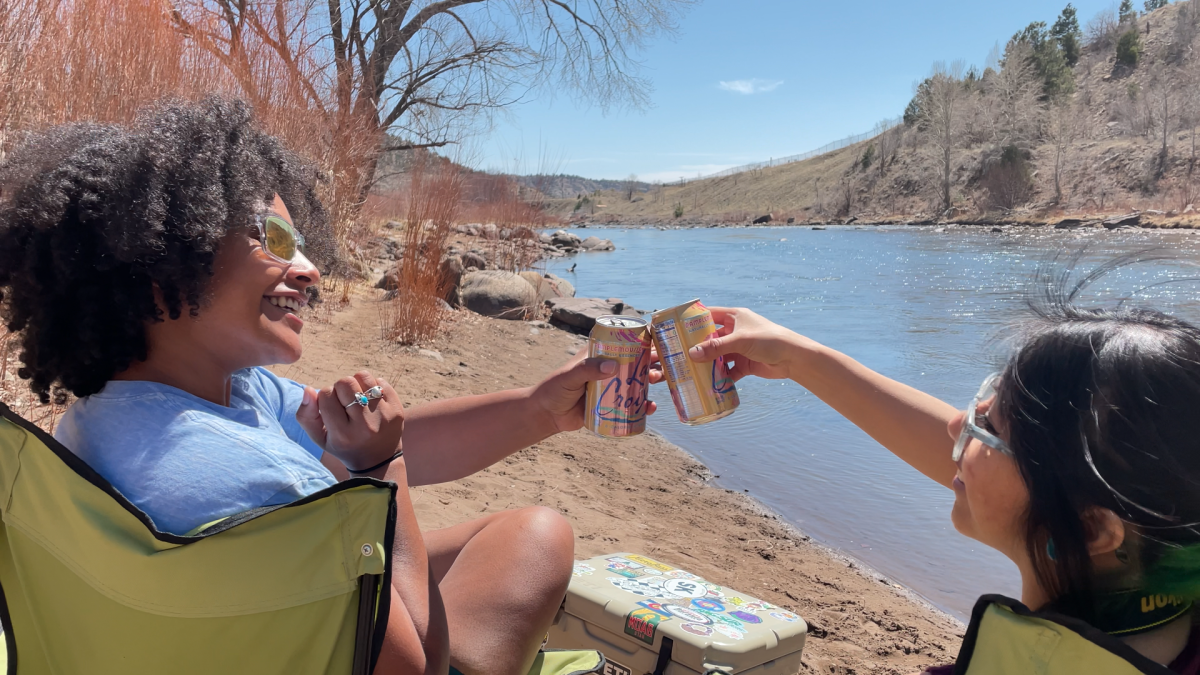 As with many of the parks on this list, Santa Rita Park holds a section of the Animas River Trail and is accessible. Fishers will appreciate the river access, and kids will love the playground. The entire family can take advantage of grassy areas, basketball, soccer, and volleyball amenities, and horseshoe pits. Picnic shelters with tables are perfect for relaxing with a packed lunch, and restrooms are available.
#2 Schneider Park
With seven acres of fun, Schneider Park is one of the city's largest recreational areas and is a popular destination along the Animas River Trail. It can also be used as an access point to the trail. It is a wonderful place to take that picnic lunch and enjoy at the sheltered tables. Take advantage of the large grassy area for an impromptu game of kickball with the kids.
A sizable playground is here, as well as a skate park, where skaters and boarders can hone their skills on ramps and rails. It also offers easy river access and shoreline fishing. 
#3 Durango Off-Leash Dog Park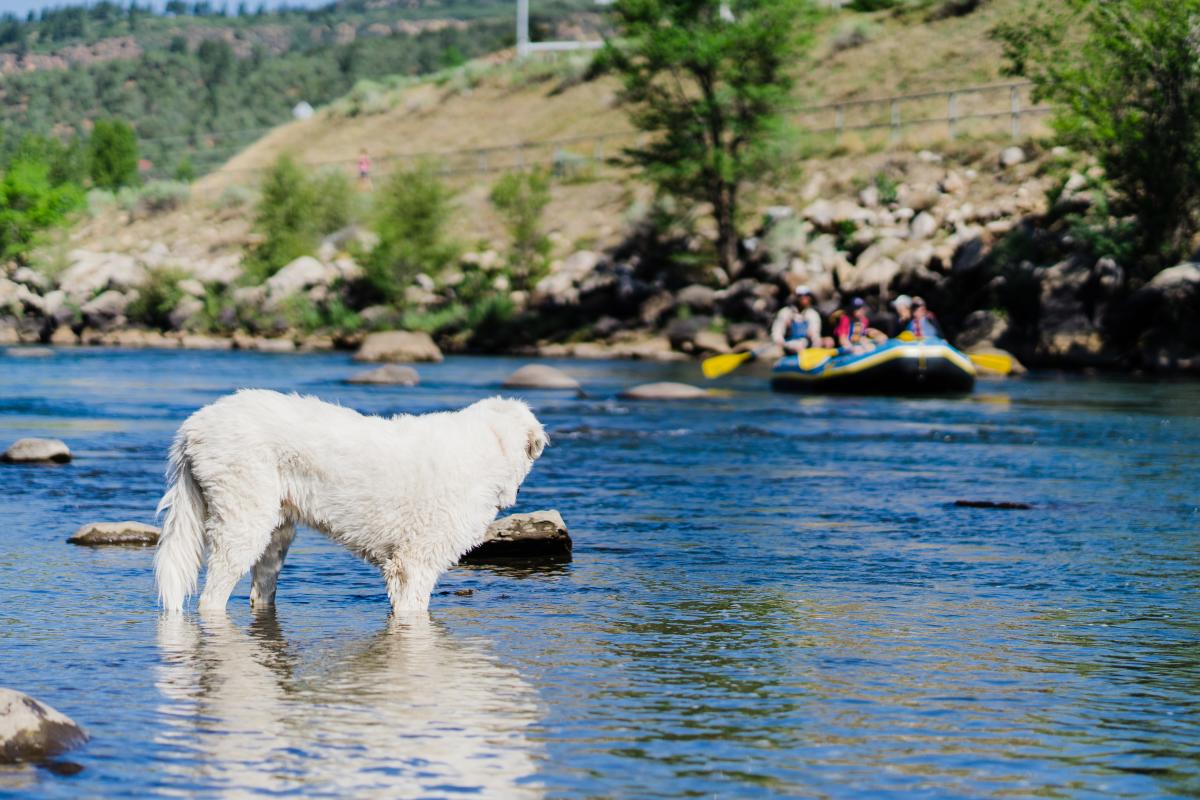 The Durango Off-Leash Dog Park has a little bit of everything to offer, and not just for your furry friend. How can you go wrong with six spacious miles of open space where they can run and play? Wander the Animas River Trail with your pup, and let them jump to the river to cool off in hot summer months. There are stands with bags and receptacles for disposal when they need to do their "business." This is a great place to meet fellow dog lovers and enjoy some wonderful scenery.
Located US-160 & Hwy 550, the park is adjacent to Smelter Mountain in the heart of the city.
#4 Animas City Park
One of Durango's smaller parks, the Animas City Park is beloved by residents as one of the best in town.
It is a respite situated between the Animas River Trail and the river itself, boasting easy creekside access for those looking to enjoy refreshing waters. Bikers, joggers, and rollerbladers will enjoy the hard-surfaces section of the trail while the lovely green space has several picnic tables and a sheltered pavilion next to a large playground for the kids.
Majestic coniferous trees offer plenty of shade, perfect for those sunny days when you need to cool off a bit.
#5 Oxbow Park and Preserve
An expansive 44-acres of nature preserve, including two miles of trails along the Animas River. The Oxbow Park and Preserve area is divided into two sections: 38 acres are set aside as an undeveloped natural preserve for wildlife and for conservation purposes. Bird watchers will love this area, as more than 85 bird species have been identified, as well as mammals such as foxes, deer, elk, and bobcats in a peaceful setting. The remaining six acres are dedicated to giving visitors river access and fantastic park facilities. Near fishing sites, look for blue herons, bald eagles, and so much more.
Located at 500 Animas View Drive in north Durango.
#6 Lake Nighthorse
This is an awesome water (non-motorized) recreational area, with new amenities to the swim area, including the Wibit Aqua Park (open May – September), with lifeguards and a guard station. The swim beach includes an inflatable play structure, perfect for your little ones. An expanded no-wake zone connects to the west side, and spring jumping from the Animas River brings the water level at the swim beach to meet the sand. Day or season passes are required and can be purchased online or at the entrance station. Lake Nighthorse is located just 15 minutes by car southwest of Durango. 
#7 Buckley Park
Quite possibly the best-loved city park, Buckley Park sits on 1.6 acres and serves as a wonderful special event venue in the area. It is also the place where locals gather for a peaceful respite. There are no picnic tables or restrooms, but the expansive grassy areas and tall trees leave all visitors with a lasting impression of tranquility and beauty.
Located at 1250 Main Ave in the heart of downtown Durango.
#8 Mancos State Park
This is a wonderful haven for the year-round outdoor enthusiast and traveler. From Spring through Fall, water lovers can enjoy the calm waters of Jackson Gulch Reservoir in the form of canoeing, kayaking, and wakeless powerboating. In the winter, depending on the conditions there are good opportunities for snowshoeing, cross-country skiing, and ice fishing. Yellow perch and rainbow trout can be caught, and travelers from all over come here to camp and use as a home base for all the attractions in the area. 
Located in Mancos- 45 minutes from downtown Durango.
#9 Navajo State Park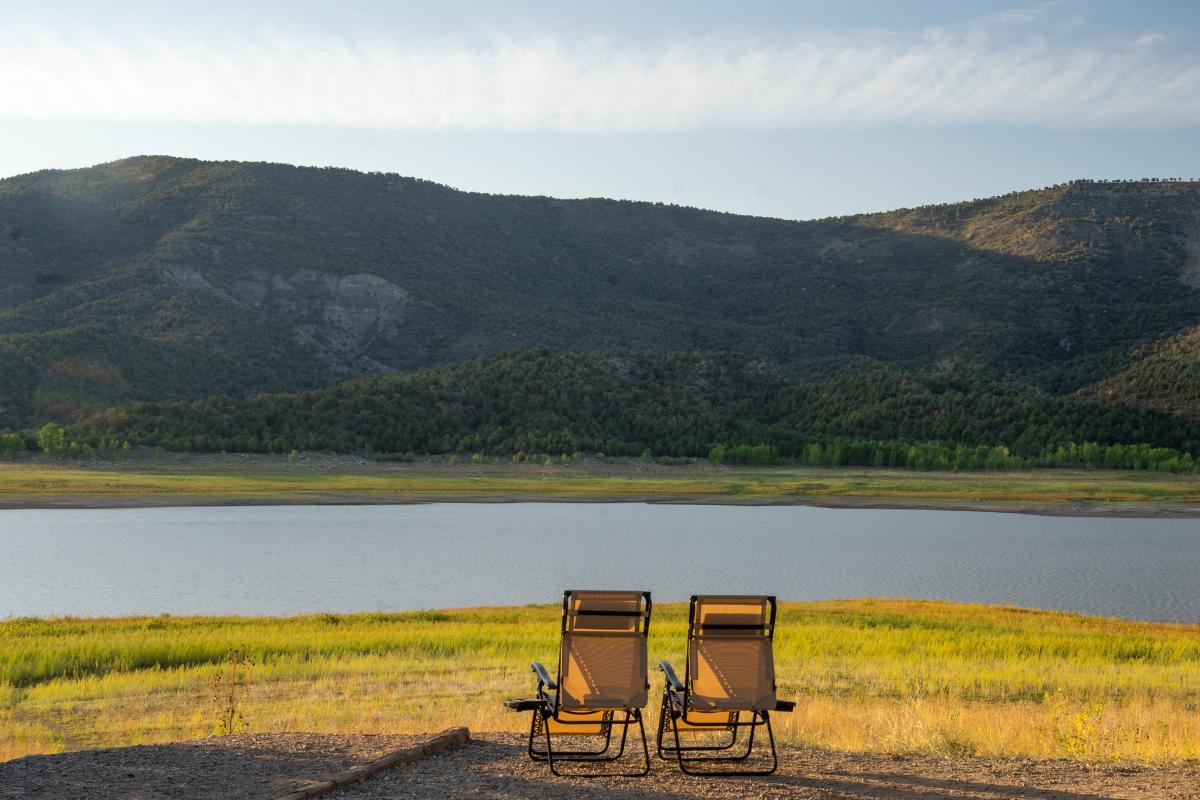 Since 1964, the reservoir at this state park has been known as Colorado's answer to Lake Powell, boaters and campers both enjoy this magnificent state park year-round. Boaters can cruise the 15,000 surface acres of the giant reservoir, with daily and seasonal slip and mooring ball rentals and boat rentals at Two Rivers Marina.
There are also 138 campsites, with most open all year. Anglers can look forward to catching largemouth and small-mouth bass, crappie, trout, northern pike, catfish, and bluegill in the reservoir.
#10 Lemon Reservoir
Tucked nicely in the upper Florida River Valley, this beautiful man-made reservoir offers a plethora of outdoor activities to enjoy. It is a magnet for fishing enthusiasts, with 10 miles of shoreline with which to cast your line for rainbow trout and Kokanee salmon. Hikers and campers will be right at home here amidst steep pine and aspen-covered mountains with numerous hiking trails, offering families a chance to bond in nature. Bikers can enjoy a 26-mile trail with a 1,200 total climb, and water goers can kayak, canoe, and stand-up paddleboard on the lake.
Lemon Reservoir is located just 16 miles northeast of Durango.
#11 Old Timers Day Use Area at Vallecito Reservoir
Then shaded picnic sites are scattered on a gentle hillside near the water with an adjacent gravel boat ramp. A popular area for taking the family boating and fishing, there are also 11 first-come, first-served campsites, including restrooms, potable water, and a dump station. It is a lovely area for outdoor enthusiasts to enjoy the simple pleasure of being outside.
The open season is May through September, and Old Timers Day Use Area is located 23 miles Northeast on Forest Road 603 on the east shores of Vallecito Reservoir.
Conclusion
So, gather your brood and visit us in Durango's incredible parks. We love to share our enthusiasm for our natural spaces. These parks are why nature lovers from across the U.S. come here to embrace the Durango lifestyle. 
All are welcome, and picnics and pooches are encouraged.