Durango, Colorado, is home to incredible places to play in the water. There's no shortage of reservoirs, rivers, streams, and alpine lakes to explore.
One area that stands out is the town of Vallecito, located east of Durango. It is just a short drive from downtown Durango to the water's edge of Vallecito Reservoir. With year-round activities and amenities available, this reservoir is bountiful in both things to do and breathtaking views of the San Juan National Forest and Weminiche Wilderness.
To aid your next adventure, we've created a quick guide on things to do, where to stay, how to explore, and how to get the most out of your visit to Vallecito Reservoir:
Vallecito Reservoir: An Introduction
Vallecito Reservoir is a recreational haven with an abundance of activities to be enjoyed year-round. 
Where is Vallecito Reservoir? How far is it from Durango, Colorado?
Completed in 1941, Vallecito Reservoir is located on the Pine River, about 18 miles Northeast of Durango. As part of the San Juan National Forest, the campground here is run by the U.S. Forest Service. It is one of the largest and most well-maintained bodies of water in Colorado. 
How Big and Deep is Vallecito Reservoir?
Nicknamed "Lake of the Little Valley," the reservoir stands 8,000 feet above sea level and is surrounded by over 2.5 million acres of pristine public land. It's 12 miles of shoreline is stocked with trout, pike, and Kokanee Salmon. With a structural height of 162 feet and 4,010 feet long, the normal operating depth of water in the reservoir is around 121 feet.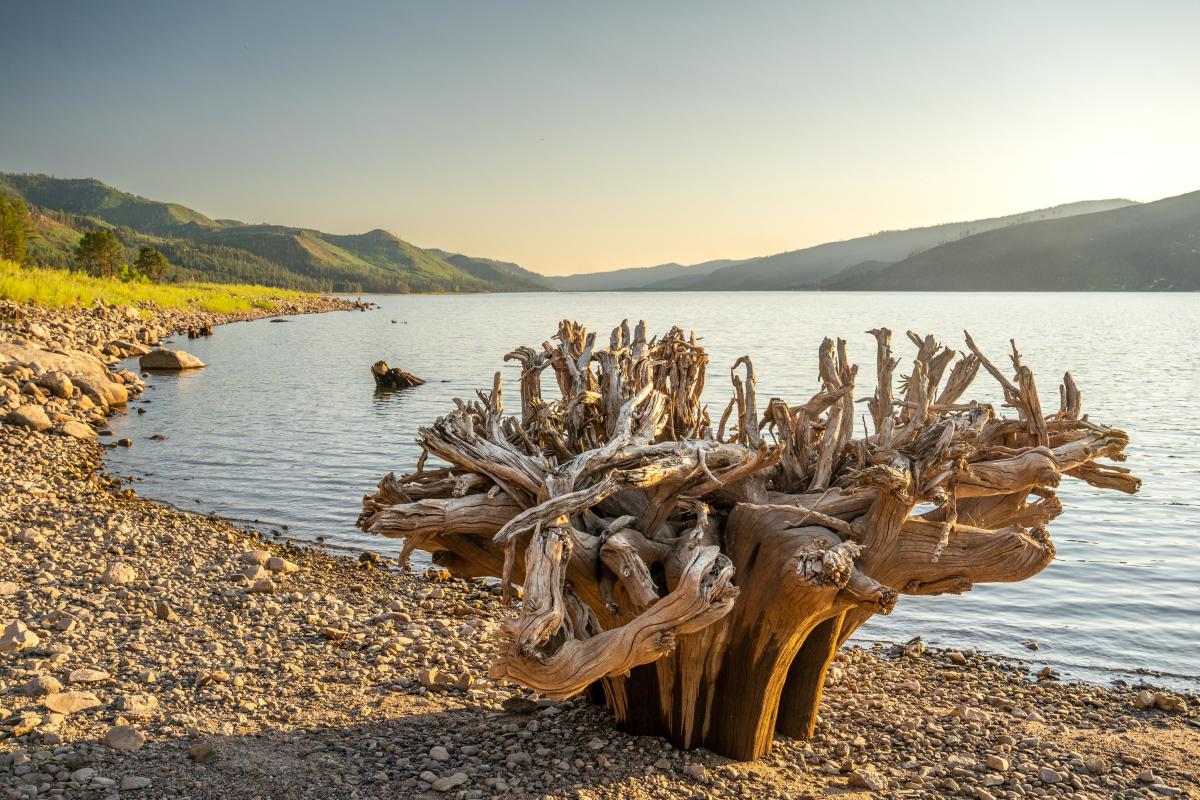 Can You Swim in Vallecito Reservoir?
While swimming is not allowed on the reservoir itself, kayaking and other top-of-water activities are permitted. 
What Warm Weather Activities Are Available?
An abundance of fun water activities such as boating, kayaking, canoeing, paddle boarding, fishing and hiking are all here. Take your mountain bike out for a spin on the gravel trail, or go horseback riding through the gorgeous landscape. SUP board rentals are available at the Pine River Surf Co.
What Cold Weather Activities Are Available?
Exploring here in the winter months is magnificent on and around the reservoir, with activities such as snowshoeing, cross-country skiing, sledding, and ice fishing. Several cabins and lodges are open year-round and during the holiday season.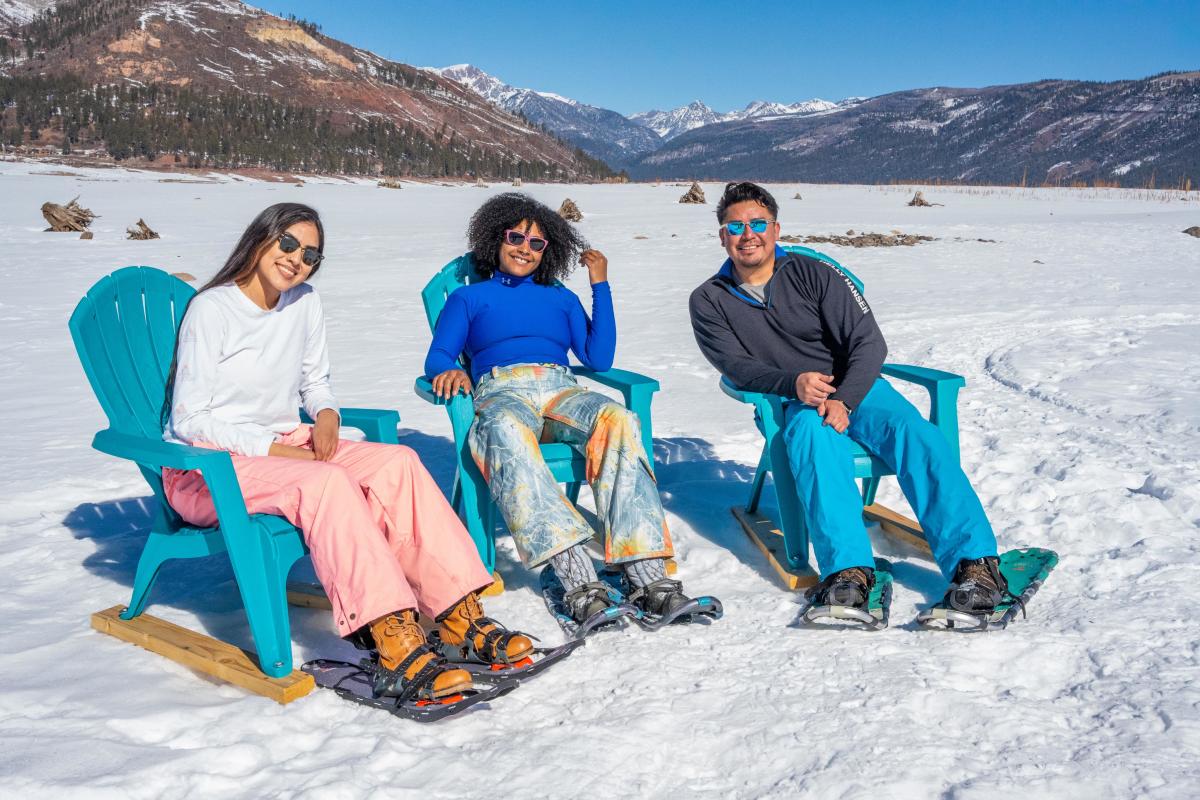 Vallecito Reservoir: Places to Stay
With so much to do in and around the Vallecito Reservoir area, many different types of accommodation are available for visitors year-round.
Cabins and Lodges in the Town of Vallecito or Bayfield
The nearby town of Vallecito offers many cabin and lodging opportunities for visitors who want to stay and play around Vallecito Reservoir and Lake. Alternatively, Bayfield is just 13 miles south of the reservoir and is a popular home base for many. Cabin rentals and lodges can be found throughout the area. 
Camping at Established Campgrounds
Pine Point Campground
Situated next to the reservoir, visitors love this campground for its beautiful scenery and wide range of recreational activities nearby. About 15 campsites are available here.
Vallecito Campground
The popular Vallecito Campground is situated next to the Weminuche Wilderness and has 80 shaded campsites. Most sites are large and fairly level, and open season is May through October.  
Middle Mountain Campground
With 24 sites, Middle Mountain is located on the reservoir near the Pine River. Its southern exposure and easy access to the water make this spot a popular choice for camping. Some spots are large enough for RVs.
Graham Creek Campground
With 15 reservable and 10 non-reservable sites, this campground is good for those who are spontaneous (first-come, first-served). Graham Creek is located near the reservoir, with some sites offering tree shade and privacy, while others are more open. 
Pine River Campground
Located four miles past Middle Mountain Campground, this primitive campground is adjacent to the Pine River #523 trailhead. It's a popular base camp for hikers and backpackers. Its six campsites have views of the Pine River Valley.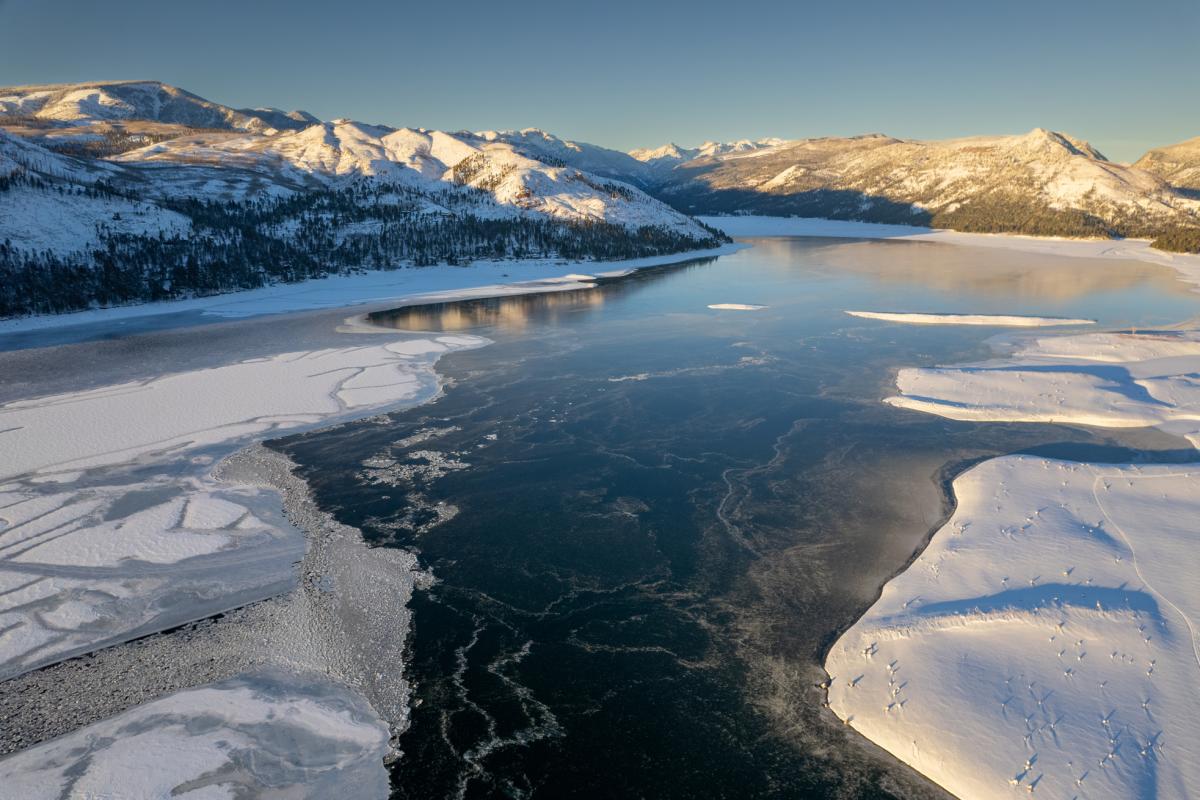 Conclusion
Vallecito Reservoir and the surrounding area is a gorgeous playground for those who love nature and the water. Whether you are longing for a couple of days away from downtown Durango or are coming here from further away, you are sure to have a relaxing and memorable vacation.