There's nothing we love more than celebrating our foodie town's unique culture. From award-winning cuisine to craft brews and artisan cocktails, Durango is a foodie's paradise.
We got together a few locals to daydream about all our favorite meals and restaurants around town. Read below, where we dish out the perfect hangouts with the best baristas, best deals, and bars that promise a lowkey reprieve from the crowds.
You can't buy happiness, but you can buy delicious local food, and that's kinda the same thing.
A Quick and Easy Lunch
Locals who work during the day need to time their lunch break strategically so as to avoid the crowds. Many of us have it down to a science, including Matt Tallman, who you'll find at May Palace for their Orange Chicken and Egg Drop Soup. The service and quality of this Chinese mainstay are always reliable and we couldn't consider life without it.
If We Want to Get Fancy
Even us Durangoans know how to clean up, and when we do, you'll often find us at the bar at Ken & Sue's on Main Avenue. Longtime Steaming Bean Barista Jorge Lucero takes his girlfriend here for the sweet potato gnocchi and reasonably priced bottles of wine. It's just icing on the cake, according to Jorge, that the waiters and waitresses are always so entertaining and helpful.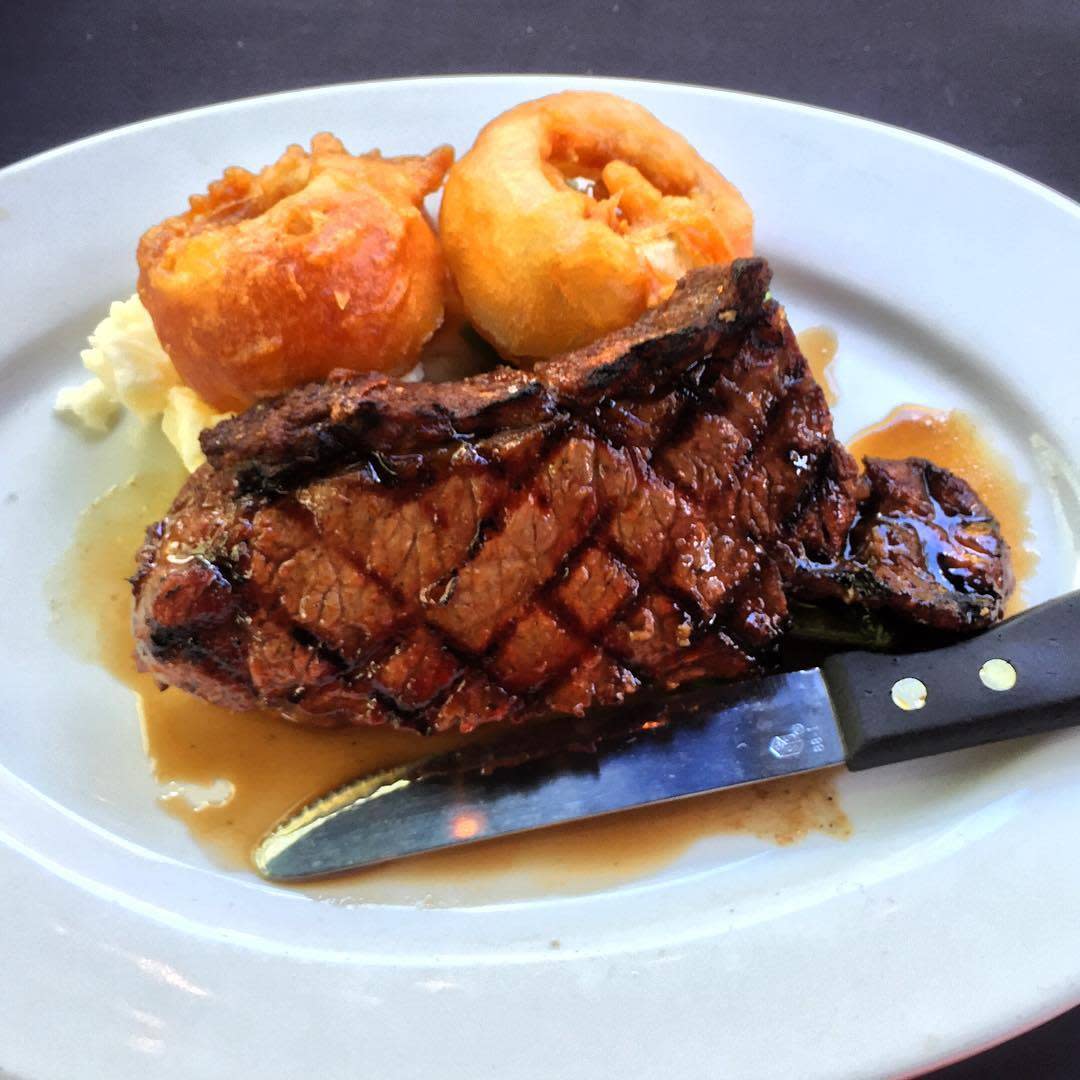 Photo Credit: Instagrammer @rokrasinski
After a Full Day of Adventure
Calories, calories, and more calories are required after a proper summit day. To refuel on both food and local brews, Jerrod Johnson brings his group to Steamworks Brewing Co. for the Purgatory Cheesesteak paired with the Prescribed Burn Light German Ale. "The marinated steak is perfectly tender and crispy, and whatever peppers they put in there are absolutely the bomb," he says. The Prescribed Burn, conditioned with Habanero, Poblano, and Hatch Green Chiles keeps the heat going, so he recommends chasing it with the Third Eye IPA for dessert. If you're looking for shareables for the table, always start with the Bleu Cheese Kettle Chips.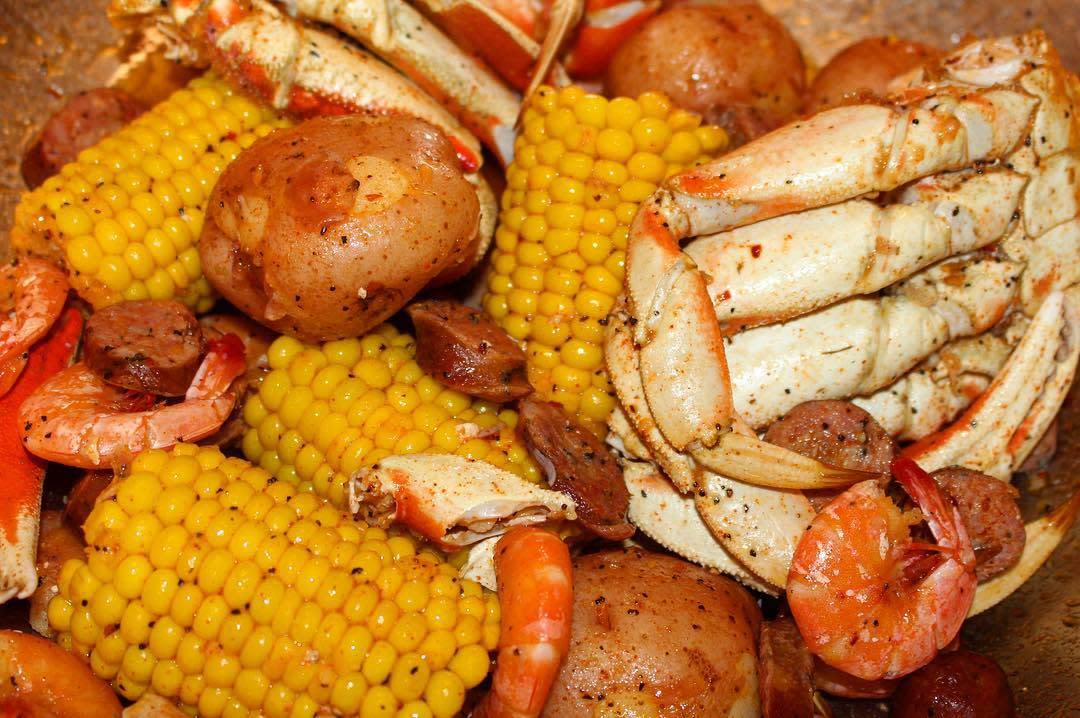 Photo Credit: Steamworks
To Celebrate
If I want to show off our town, I take friends to the Ore House Restaurant, a long standing favorite steakhouse and piece of history on College Drive. There isn't a wrong choice to be made from this menu, but I always find myself sharing the Chateaubriand center-cut tenderloin with my date. It's 21 day wet-aged and served with three perfect sauces. Pairing that with a side of Green Chile Mac and Cheese is almost too much for tastebuds to handle. Definitely celebrate your birthday at the Ore House, where you can get your age % off the entire order.
Evening Hangout
Jbo's Pizza and Rib Co., with its 19 beers on tap, solid atmosphere, hilarious bartenders and outdoor patio is a perfect summer hideaway to eat and relax. According to Nolan Averbuch, the Santa Barbara Pizza is pretty hard to beat. Topped with fresh herb roasted chicken, bacon, red onion, tomato and avocado, it's easy to pair with your favorite beer or cocktail. And since JBo's is ramping up their Durango Pinball Selfie League, a proper pinball competition taking place over the summer, you're guaranteed to never be bored and always surrounded by good company.
Family Lunch Break
Parents appreciate the designated kid's corner at Grassburger, a joint known for their grass-fed, hormone and antibiotic-free beef burgers. Tucked away from the sidewalks on Main Avenue, Grassburger gives you a little more space to spread out and enjoy a long lunch, without worrying too much about the kiddos. Too often do I crave a Green Chile Jackburger with hand cut Sweet Potato Fries, and perhaps too often do I give into those cravings.
For a Night In
Durango food standards are always high, even when it comes to the takeaway orders. If I'm hosting a get-together at my home, I stock up with shareables from Main Avenue's Rice Monkeys. The Beef Pho with all the fixins' is to die for, as are the Fried Pork Rolls with sweet chili sauce. If I plan to eat at the restaurant, a small, eclectic space always packed with diners, I make a point to order the Tako Tiradito, fresh octopus sashimi with Japanese citrus, chile oil, lime oil, Sriracha, cilantro and Hawaiian salt. The flavor will make your eyes roll back in your head.
Hit Happy Hour
East By Southwest, a popular lunch and dinner spot for Japanese flavors, can get pretty crowded, but it's 100-percent worth it when Happy Hour hits from 5:00 - 6:30 daily. The sushi and cocktails overfloweth with major discounts during this time and we love their Fire Roasted Shishito Peppers for $6 and $3 Ska Pinstripe Pints.
An Afternoon to Unwind
There are several separate locations to enjoy Durango favorite Homeslice Pizza, and each bring in their fair share of locals every day. Is it the drool-worthy racks of prepared pizza, the newly renovated full indoor/outdoor bar or the beer list that keeps us coming back? The answer is all three. Longtime local Casey Nichols ranks Homeslice as one of the top five restaurants always in his rotation. The Ultimate Behemoth pepperoni pizza with Italian sausage, mushroom, red onion, bell pepper, black olives and marinara sauce is a heavy duty calorie bomb that will remind you about the importance and value of occasional indulgences in life.
Our list of favorites, far from all-inclusive, is constantly changing. Join us at the table and learn for yourself what makes our town the ultimate foodie heaven.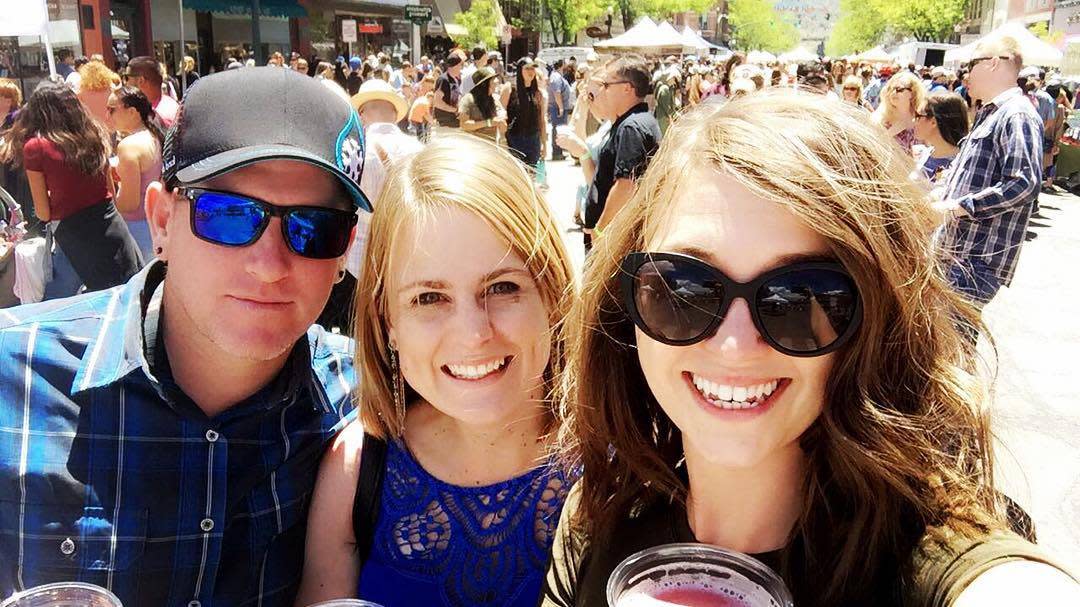 Photo Credit: Instagrammer @kacefaceplays