Skiing and snowboarding are winter's great outdoor sports, and Durango is blessed with a mountain right outside of town, Purgatory Resort. With over 1,650 acres of skiable terrain, great conditions, and a wide variety of trails, Purgatory is an ideal place to shred. 
But with great powder comes great responsibility. It is important to stay safe on the slopes to prevent injuring yourself or others. The good news is that there are several precautions you can take to reduce risk. 
Whether you are a beginner snow bunny or an expert, it's helpful to be reminded of these important safety tips when out on the slopes. 
Always, Always, Always Wear a Helmet!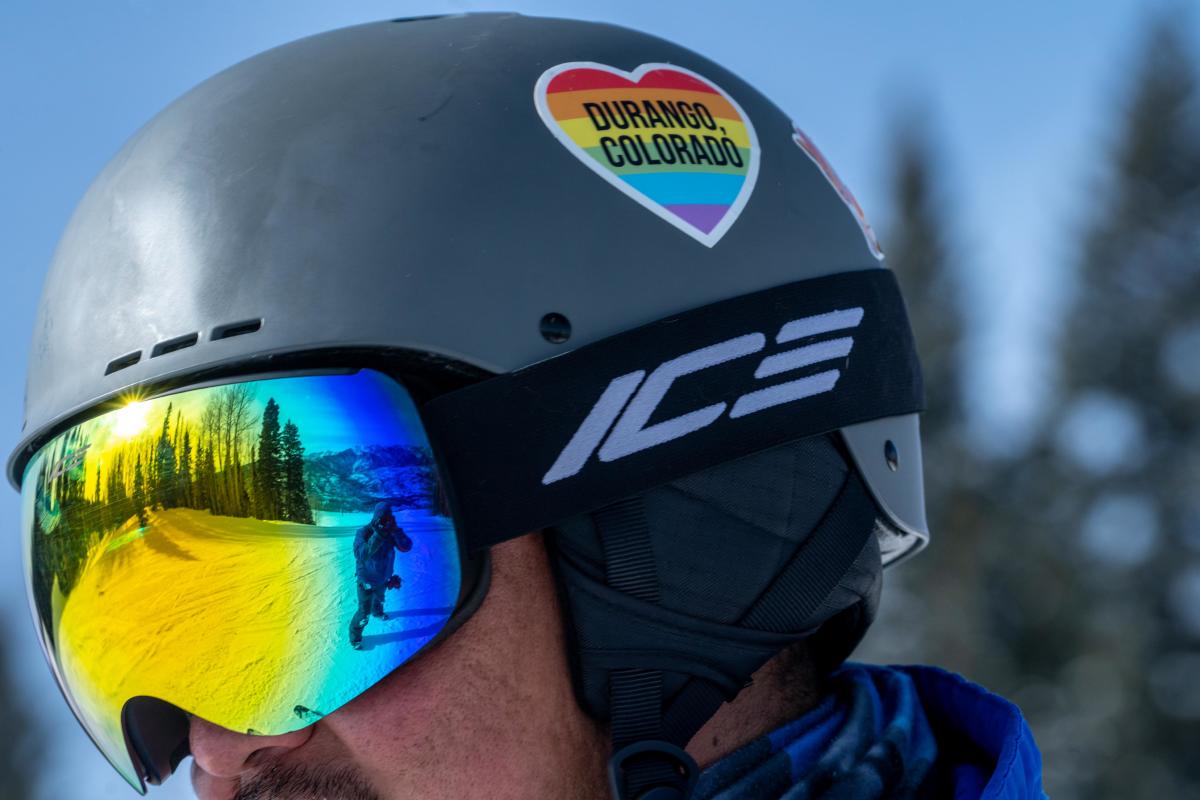 Wearing a helmet and other protective equipment is one of the most effective ways to prevent snowboarding and skiing injuries. Make sure to wear a helmet designed for these sports, and not just a bicycle helmet. A good ski helmet greatly reduces the risk of head injury and traumatic brain injury. Studies have shown that increased helmet usage has led to a decline in the number of serious head injuries related to skiing and snowboarding. 
Take Breaks, Stay Hydrated
We know you want to spend as much time skiing and snowboarding as possible, but it's important to know your body's limits. Give yourself a break every few minutes to an hour and take a rest, and drink plenty of water. Staying hydrated is so important to keep your body at its peak performance, especially during times of high activity. 
Stay on Designated Trails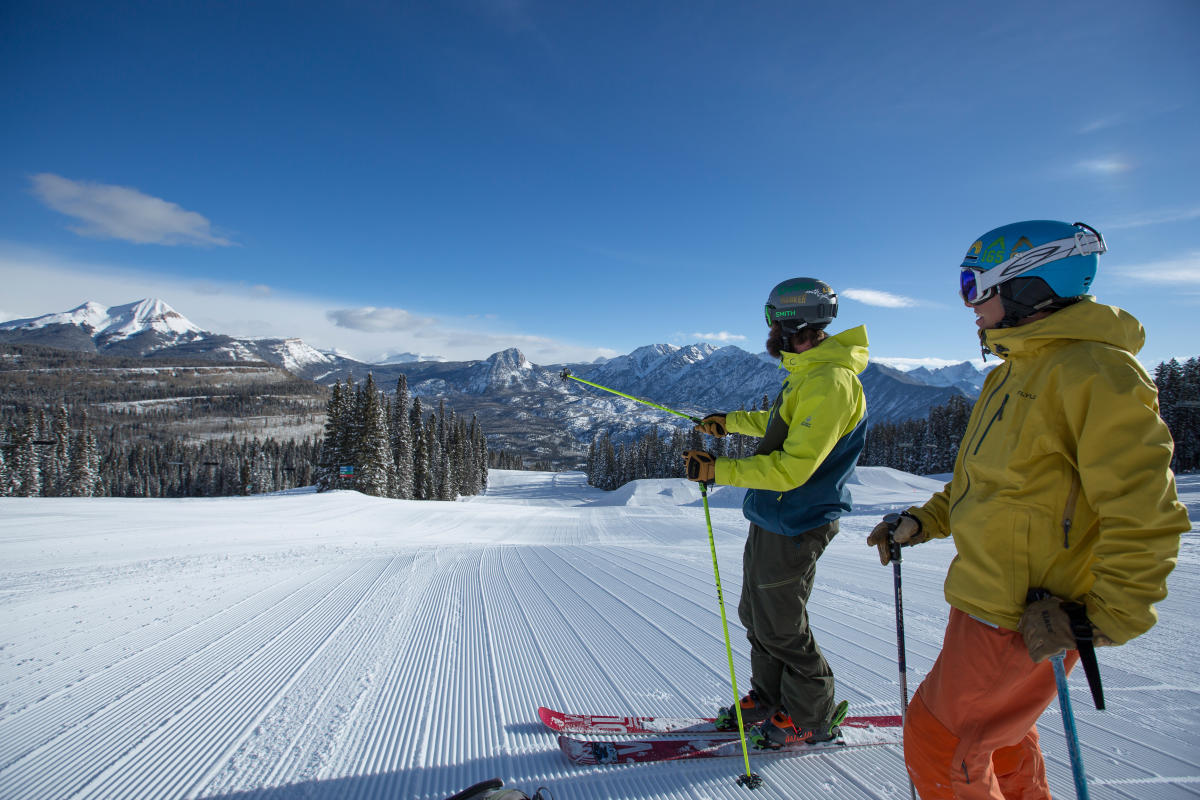 Ski resorts and other ski areas have designed trails specifically used for skiing, and it's best to stay on these trails as much as possible, as it is the safest way to glide down the mountain. In addition, be aware of your surroundings as you take that magical descent. Be on the lookout for rocks, trees, patches of ice, and any other hazards. Avoid veering off the trail into unmarked areas – they are closed for a reason.
Master the Beginner Slopes Before Moving to the More Challenging Ones 
This is especially true if you are a beginner or haven't taken to the slopes in a while. You want to ease into it. Beginners should take a ski lesson or two from a certified instructor, and if you haven't been skiing for a while, take a refresher course. It will help to gain confidence once you're out there on your own.
Do Not Ski or Snowboard Alone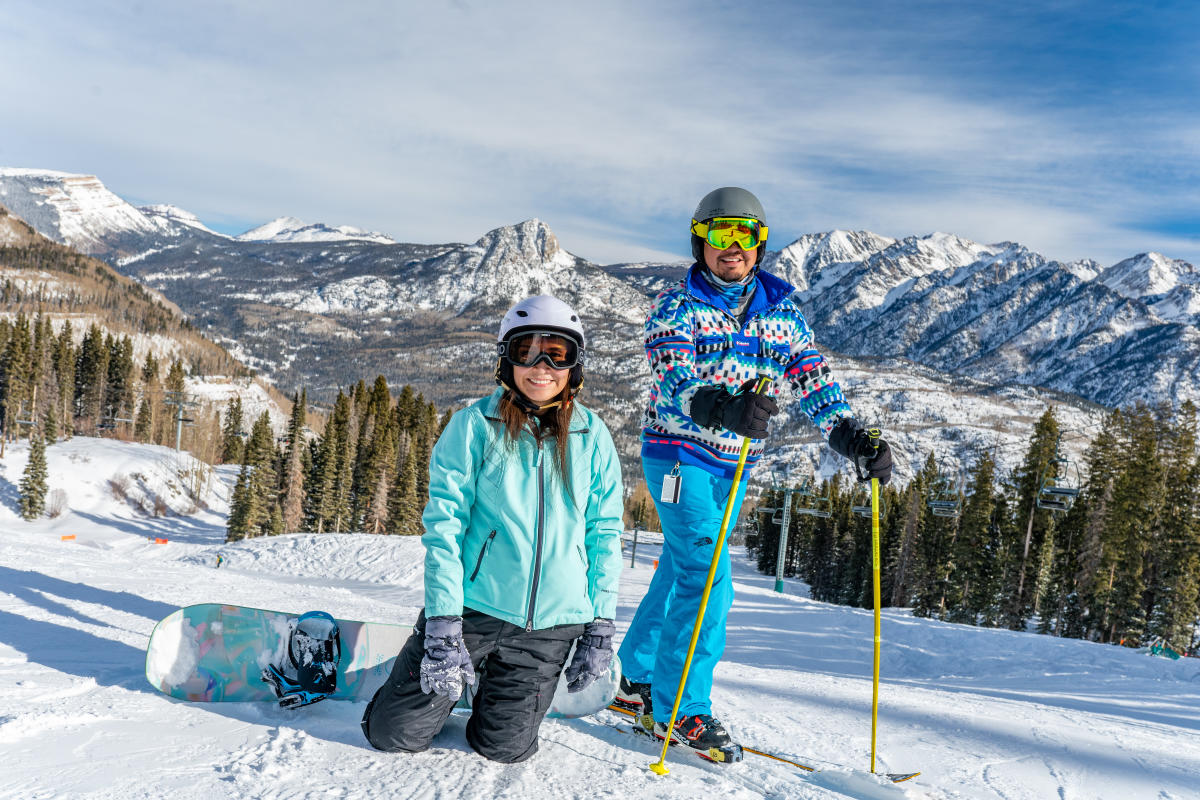 Remember the buddy system? That rings true for skiing and snowboarding just as with any other intense outdoor activity. If something happens, you have someone who is right there and can get help quickly. Always stay within each other's range of sight. Also, it helps to tell someone else at home that you're on the slopes. 
Make Sure Your Boots Fit Properly and Your Bindings are Adjusted Correctly
Properly fitted boots are the key to having a great time on the mountain. If your boots are not well fitted, they can get uncomfortable really quickly, which directly affects not only your mood but your performance when skiing or snowboarding. Make sure you are wearing the right size boot, that the bindings are snug (but not overly so), and adjusted correctly.
Stretch Before & After 
Do warm-up exercises before taking to the slopes. Our muscles get tighter in colder weather, so limbering and warming them up with a few stretches will really get the blood pumping to all areas of your body and make it more pliable for the rigors of skiing and snowboarding. 
Conclusion
By incorporating these few safety tips you can have a safe, amazing, and FUN time out there on the slopes this winter!