Flowing directly through the heart of Durango, the Animas river is not a backyard treasure. As owner of Durango Rivertrippers, David Moler likes to say, "the Animas is a front yard amenity. Without it, our town probably wouldn't be here." 
After an unforgettable winter of snow, the southwest has transformed into an oasis of green. Drought is officially over, the farmers market harvest is full and bountiful, and the Animas River is running full force. With the blessing of heavy spring runoff, conditions are prime for one of Durango's best rafting seasons.
Experiencing this river from the hull of a raft is an unmissable Durango activity. As you prepare for a summer on the water, take a moment to learn the proper safety protocol. Here are some tips to safely enjoy recreation on the Animas River in Durango this month.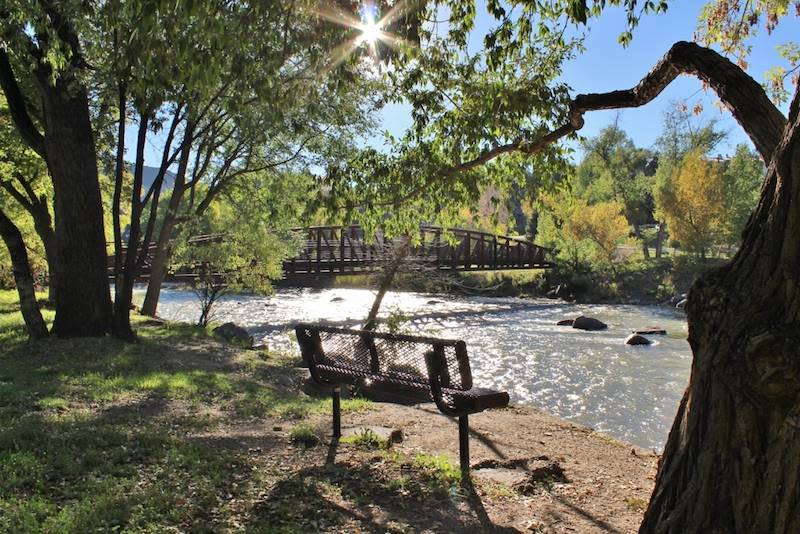 Connect with an outfitter beforehand
The safest and most enjoyable way to experience the river is with a professionally trained guide. Connect with a local outfitter who can safely guide you down the river and customize a trip based on your group's wants and needs. An outfitter can give you up-to-the-second updates on river flow and news, whether you book with them or not. According to David Moler, knowing the CFS "isn't like knowing how much fresh snow melt is at Purgatory. There is always a safe level. It's about knowing where to go and where not to go." He recommends assessing your limits and capabilities, and leaning in to the local guide services.
Wear appropriate safety gear
With a certified guide on board, you can trust that all safety equipment necessary will be onboard. Helmets, life jackets, and throw bags are all must-haves when you float any river. Likewise, a well-fitting life jacket can make every difference, so clip all buckles and cinch every strap. When it comes to items you pack, be realistic and keep to the essentials. There is no glass allowed on the Animas River, whatsoever.
Wear quick-drying layers
Just like when you go hiking, you should plan to wear quick-drying layers to avoid chills or worse. With the river running between 43 to 47 degrees, keeping a wetsuit and splash jacket on hand is especially important. Even on the warmest days, the cold of the river can feel shocking. Fabrics like cotton and denim should be avoided at all costs. Avoid flip-flops and opt for something secure like closed-toed athletic shoes or water shoes.
Let people know what your plans are
Whether you're backpacking, climbing, boating, biking or enjoying the southwest in any other way, it's critically important that you always let someone know what your plans are. Write down on paper where you plan to begin and end your trip. Provide them with how long you intend to be gone and when to expect your return. If anything goes awry, having a handwritten copy of this information is a simple yet often overlooked way to ensure your safe return.
Always paddle with a partner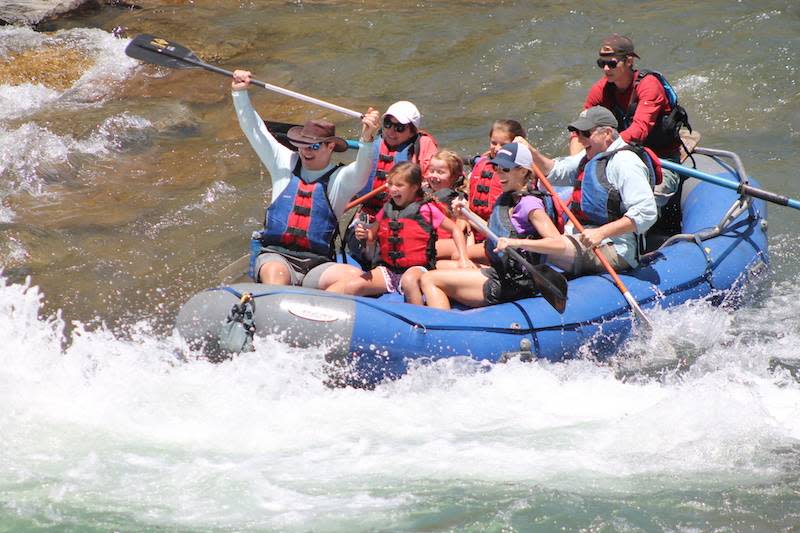 Bringing a friend along isn't only safer - it's more fun. Having at least two paddlers in a party means you have two sets of eyes on the action. Have each other's backs and take pictures. Bring a guide and experience the peace of mind of a well-seasoned paddler who knows the river.
Know your skills and respect your limitations
Everyone has a "first time" on the river, so don't feel embarrassed or too proud to admit any concerns. Even the best of the best have pulled out of the river when the conditions aren't safe. Nobody knows you better than yourself, so respect limitations and check in with yourself. Becoming the best requires the ability to say no.
Hire a guide
There is absolutely no better way to enjoy the river than with a trusted professional. Durango guides are highly trained and familiar with the river. As David Moler says, "we've run the river every day this season, even at peak flow. We just take every level of precaution. We have trained spotters on shore and professionals in the boat. If it clouds up, we can react in real time. All our guides are trained to plan ahead and constantly check in."
Have fun!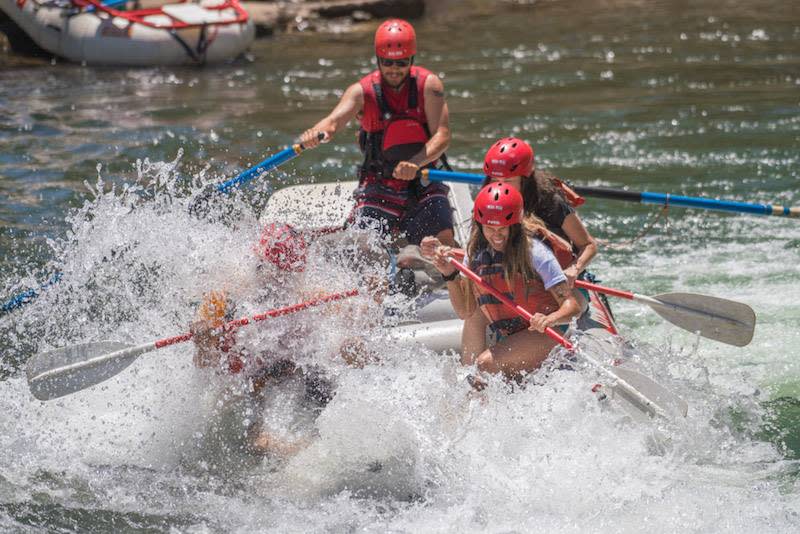 Durango outfitters ride this river every day of the season and that means they know the best ways to customize your trip, avoid risks, and share exciting stories about the landscape. "We have access to both tribal land and private property. We can take you further downstream, linger at certain sections, extend your time, or set up a riverside lunch," says David Moler. "If you want more thrill, we'll ride the wave trains and if you want to cruise, we can float the meek Santa Rita. We can take families with kiddos down the conservative lines and navigate on the fly."
Even better, an outfitter will provide everything you need - raft included - to have an amazing experience.
There's no telling the next time we'll see a season as epic as this. Take advantage of prime conditions this year with a trusted, certified guide and you'll come away with lifelong memories to share. Your safety is of #1 priority to us and our professional guides - so put your trust in expert hands and enjoy the beautiful scenery.
For more information, please visit https://www.durango.org/listings/category/watersports for recommendation on rafting companies and other watersports to enjoy in Durango this summer.
Find out more about our blog-writter here