Planning a sustainable vacation in Durango, Colorado seems like a daunting task. With hundreds of businesses to sort through, tons of activities at your disposal - you might get a little bit of decision paralysis! 
Fortunately, the team at Visit Durango has put together a quick, handy itinerary for your family during the planning process of figuring out what to see and do in Durango.
The businesses and activities we've picked on our list are businesses that pride themselves on being environmentally and socially responsible. The activities we picked are activities that are more eco-friendly or low-carbon options of how to have fun in Durango.
Here's a breakdown of a four-day, family-friendly, sustainable vacation in Durango, Colorado:
Day 1
Durango offers such a wide variety of things to see, do, and eat. Your first day is a gentle introduction to why the city is such a wonderful eco-friendly destination.
Lodging: VRBO
Book the perfect stay with one of the world's largest vacation home rental companies. Much like Airbnb, guests book directly with the homeowner or property manager, which lends itself to a more authentic local experience. No matter what your accommodation needs and desires are, you are likely to find it with Vrbo.
Breakfast: Durango Diner 
A wonderful hometown diner with its sustainable roots firmly planted in Durango. The Durango Diner is open for breakfast, lunch, and dinner. One of their house specialties is made especially for the morning after a night of celebration. Called "The Cure," it is a full greasy-spoon breakfast sure to ease any aches and pains.
Morning Activity: Thrift Shopping for Gear at Resale Shops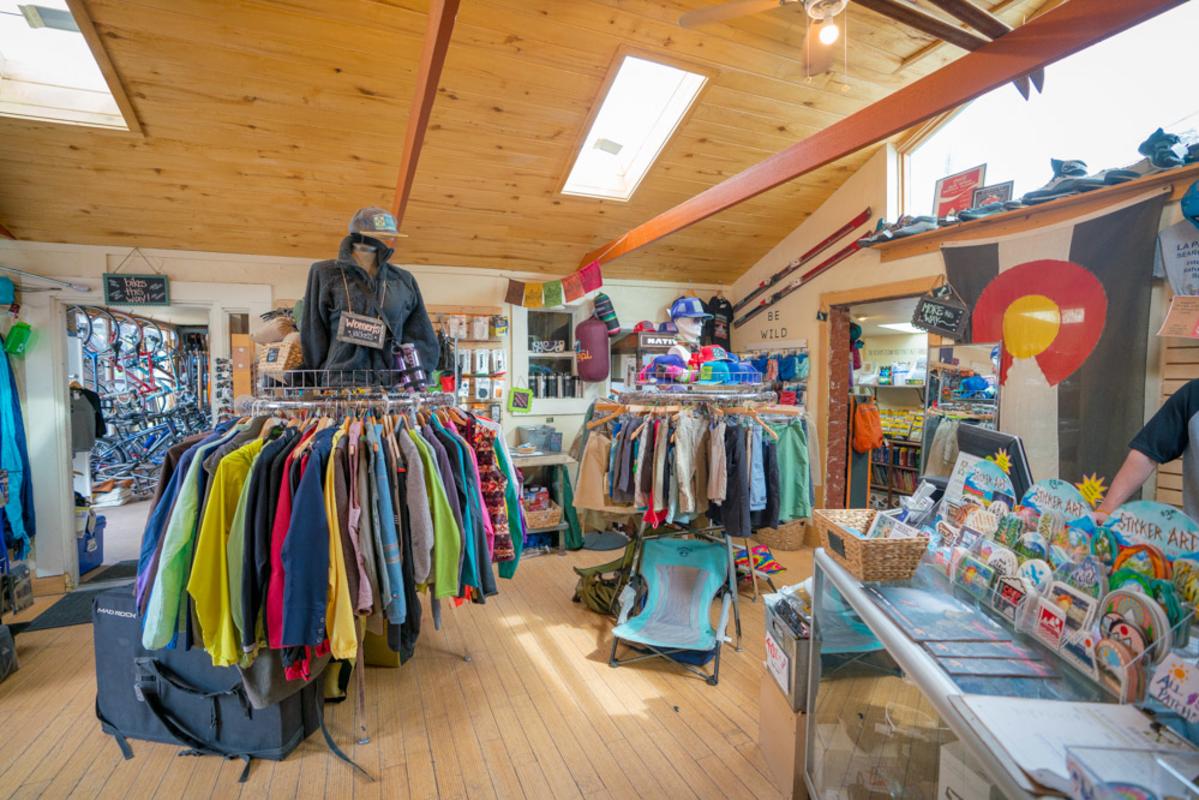 What better way to support sustainability than to shop the thrift stores? You never know what treasures you might find, whether it is that next great clothing piece or an antique piece of furniture. Main Avenue and East 5th Streets have most of the antique stores in town.
Lunch: Dandelion Cafe 
The Dandelion Cafe eatery is dedicated to supporting local vendors who care about the sustainability of the supply chain. Located in a lovely Victorian home, they use fresh local produce from their own garden and other ingredients from nearby farmers and ranchers. Their award-winning Mediterranean cuisine features specialties such as house-made spanakopita, poached salmon, and smoked paprika pork.
Afternoon Activity: Visit the Train Museum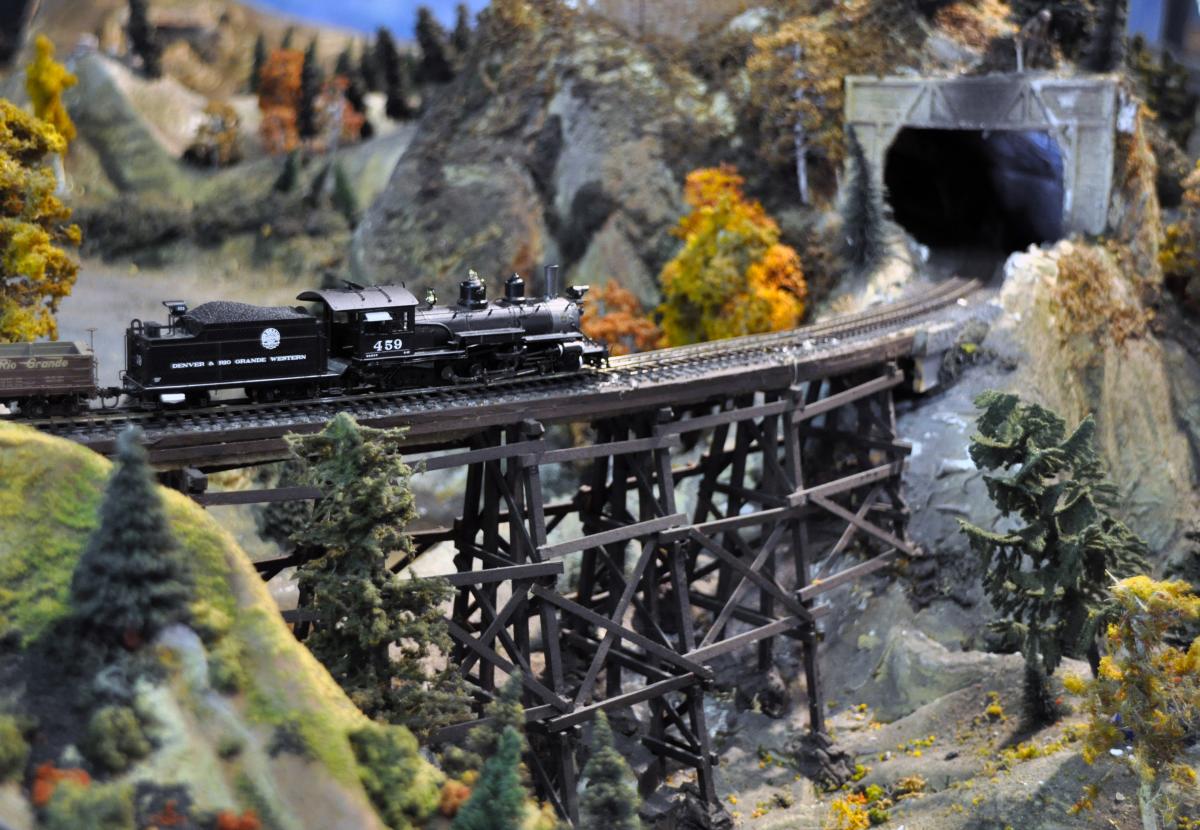 The Train Museum is a FREE 12,000 square-foot museum that holds the fascinating history of railroading, mining, and transportation. The Durango & Silverton Narrow Gauge Railroad is a 137-year-old historical treasure, and museum officials are dedicated to its conservation. They also offer several different train rides, locomotive, and car rides. 
Dinner: Veggie Burgers at Grassburger 
The folks at Grassburger are proud to serve their 100% USA grass-fed beef, with GMO-free craft batch potato buns. Needless to say, you need to try their burgers! With a desire to eat sustainably, they even make their delicious dressings and sodas from scratch. Turkey and vegan burgers are also available, along with quinoa bowls.
Evening Activity: Watch the Sunset from the Rim Trail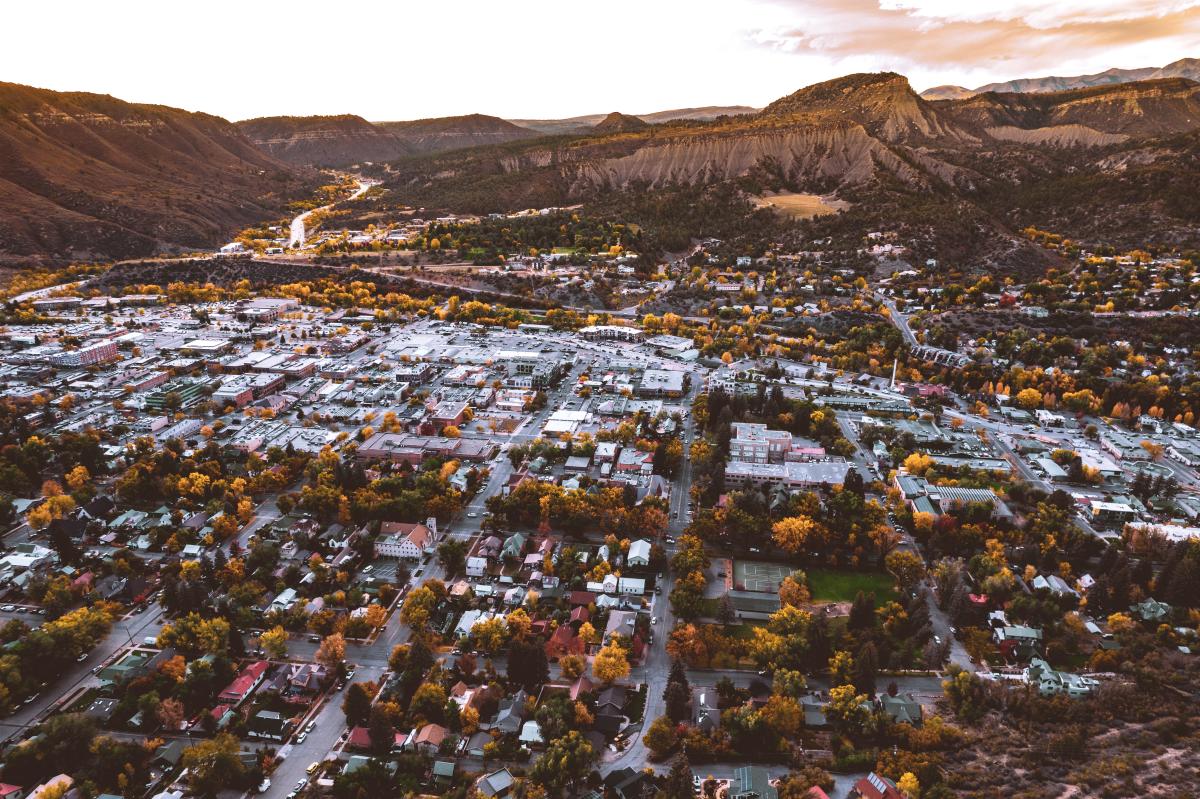 The 2.9-mile Rim Trail can be done two ways: climbing from the bottom of Chapman Hill, or driving to the top of Fort Lewis College-Mesa and following Rim Drive. This is an easy trail with great views and is a wonderful low-carbon footprint activity. Due to the elevation, it is also a spectacular place to watch the sunset. 
Day 2
Our second day is all about getting out into nature around Durango, exploring the surrounding countryside and its natural features and resources.
Breakfast: Hermosa Creek Grille 
Fuel up for the morning at this modern American dining spot. Hermosa Creek Grill pride itself on locally sourced ingredients, crafted with love! It is an exquisite combination of an espresso bar, breakfast, and lunch eatery. To top it off, they also offer beer, wine, and cocktails! Their famous house-made cinnamon rolls will satisfy any sweet tooth, and Ryan's Big Breakfast hits all the right notes.
Daytime Activity: Visit James Ranch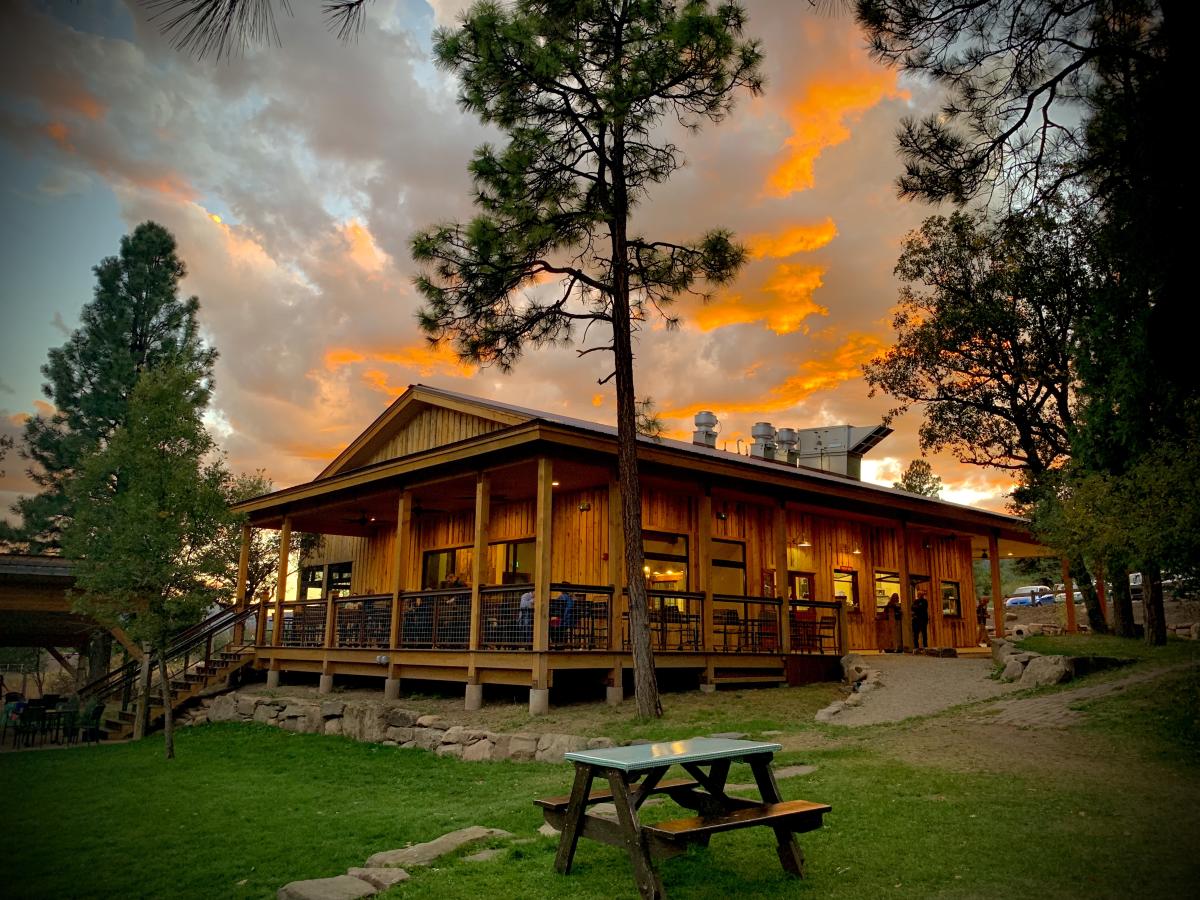 Located about 11 miles north of Durango in the gorgeous Animas River Valley, the regenerative ranch and garden James Ranch, offers grass-fed beef, whey-fed pork, artisan cheese, and raw milk. They offer guided and self-guided walking tours of their operation, along with a market and grill, offering products directly from the ranch.
Lunch: James Ranch Burger 
Naturally, you'll have to lunch at the James Ranch Grill. The burgers couldn't get any fresher since they come directly from the ranch. The grill offers terrace seating in a gorgeous, casual space, as well as indoor seating and picnic blanket spaces under the apricot tree. A true "table on the farm" experience.
Afternoon Activity: Activities at Purgatory Resort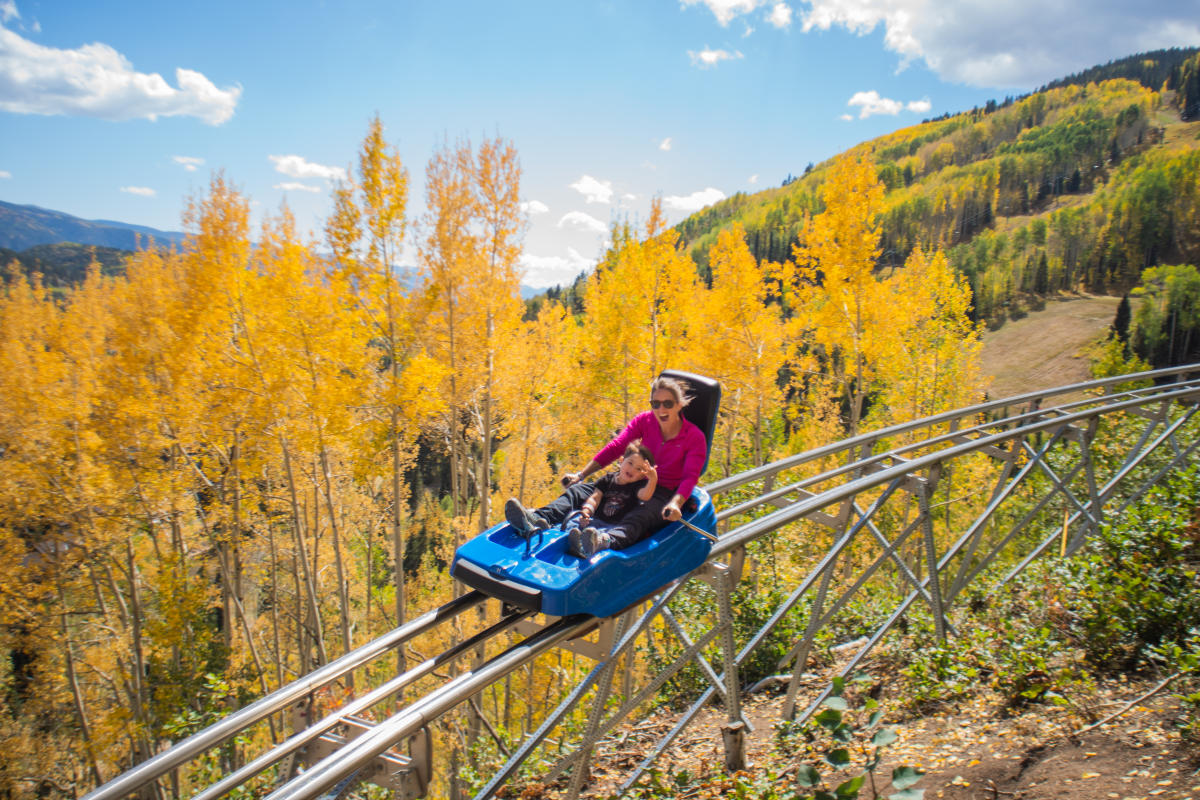 About 25 miles north of Durango, Purgatory Resort is a popular place to stay or just to hang out for a day in a beautiful natural setting. Get your tickets for any number of the summer or fall activities for the whole family, such as the Inferno Mountain Coaster, Alpine Slide, scenic chairlift, bike park, paddle boats, and a kids' off-road track. Naturally, they also offer pristine slopes for skiing and snowboarding during the winter. 
Dinner: Basecamp Durango at The Lodge at Tamarron
Using farm-fresh ingredients, Basecamp Durango is an amazing plant-based eatery, bar, and market located at The Lodge at Tamarron, within the grounds of The Glacier Club. It's the perfect place to sit back and grab a bite before or after the day's activities at the resort. Additionally, you can just stop by for their sumptuous menu, featuring upscale pub fare, draft beer, and specialty cocktails.
Evening Activity: Soaking at Durango Hot Springs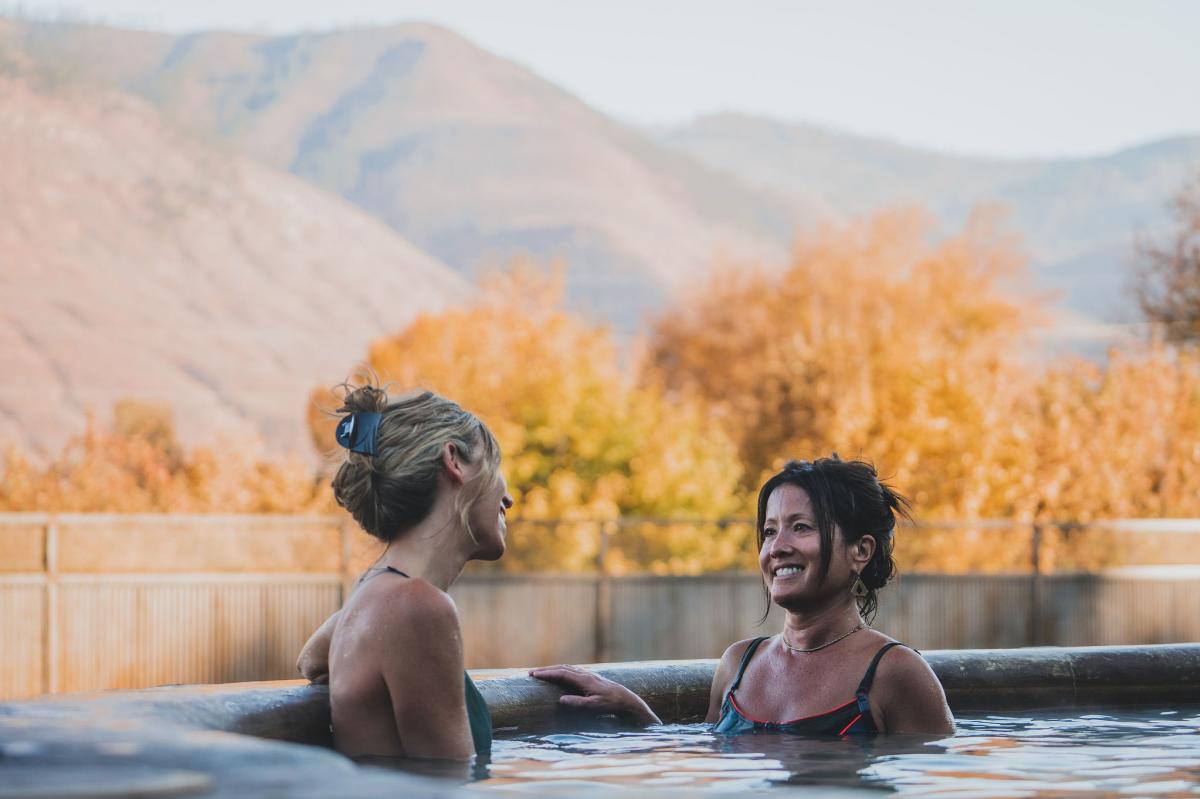 After dinner, give your body a much-needed respite from the day's adventures with a hot relaxing soak at the Durango Hot Springs. The newly renovated facilities combine the benefits of natural mineral hot springs with therapeutic and relaxation massages. You'll be surrounded by mountain views as you luxuriate in the perfect blend of healing minerals without the sulfuric odor.
Day 3
With your body rejuvenated, it's time to get a little more active with some outdoor activities to invigorate and soothe both body and soul.
Breakfast: Oscar's Cafe 
Start the day at an authentic 50's style diner; open for breakfast and lunch, they are dedicated to serving their community. Family-owned and operated for more than 40 years, Oscar's Cafe has been awarded the Best Breakfast in Durango. Try the Durango Scramble or their fluffy buttermilk pancakes.
Daytime Activity: Fly Fishing (Catch and Release) on the Animas River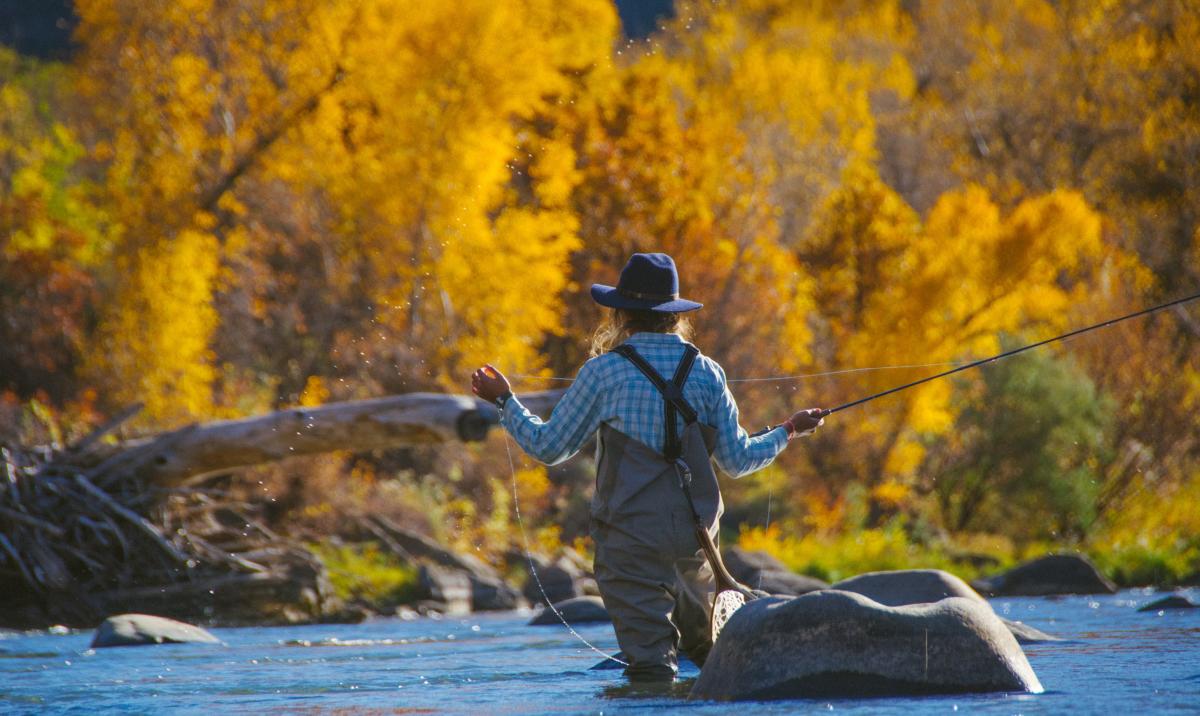 As one of the last free-flowing rivers in Colorado, the Animas River is a unique treasure; host to the best Gold Medal fly-fishing sections in the state. If you like to fish, don't miss this opportunity. The sport of fly-fishing soothes the mind, and the practice of catch and release helps to sustain this beautiful environment.
Lunch: Sage Farm Fresh Eats
With a dedication to the community, Sage Farm Fresh Eats embodies a casual atmosphere designed with the environment and sustainability in mind. They partner with local farms to bring you such delectable dishes as strawberry poppyseed salad, cranberry pecan chicken salad, steak & cremini bowls, and a variety of sandwiches. 
Afternoon Activity: Rent Bikes and Explore the Animas River Trail, Durango Public Library, and Durango Botanic Garden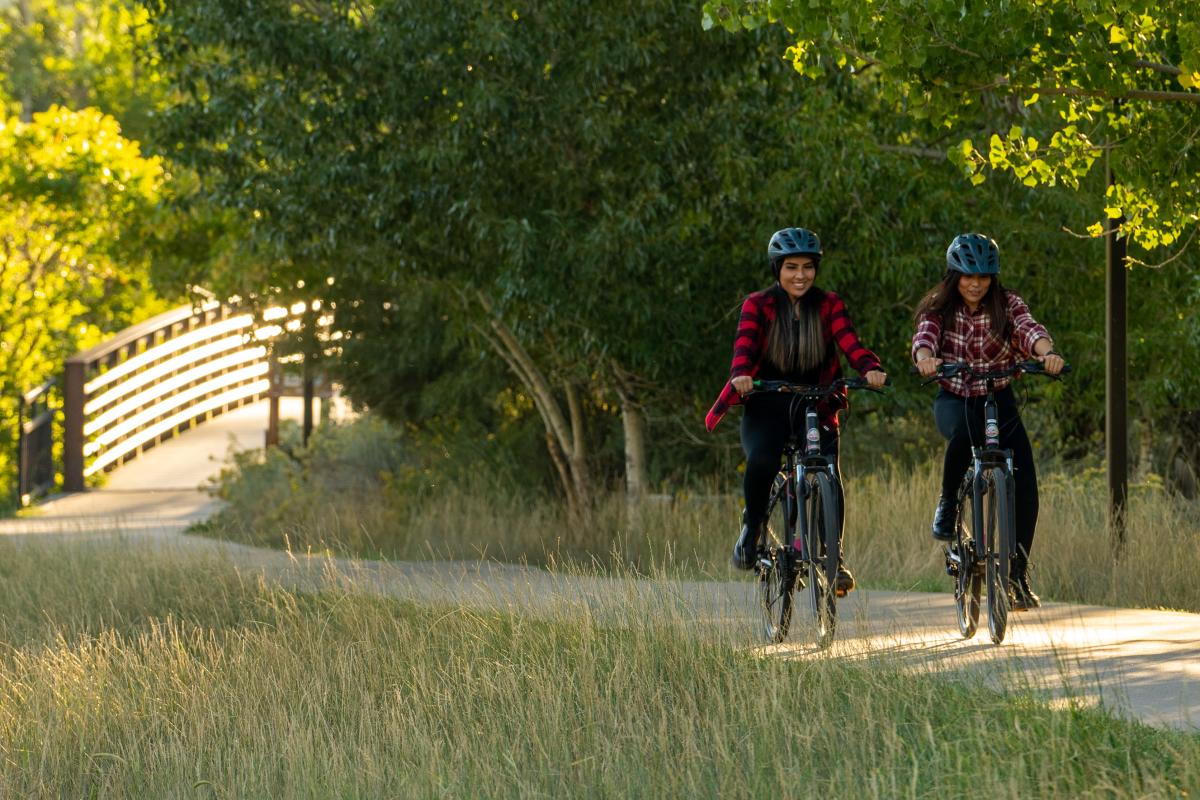 Once the belly is full, we head back to the Animas River, this time on two wheels. Use your human power (very eco-friendly) to help you explore this gorgeous river along the Animas River Trail which goes through town, then pedal your way to the Durango Public Library and the Durango Botanic Garden, set right along the river. 
Dinner: Zia Taqueria & Rooftop Patio 
Grab an authentic Mexican meal on Zia's rooftop patio. Their menu features tasteful, healthy Tex-Mex fare in a casual atmosphere that promotes the community. They support local growers and producers and promote good food at affordable prices. Try their Wahoo Tacos, with pan-seared wahoo and cilantro lime rice.
Evening Activity: Ice Cream and Catch a Movie at the Gaslight Cinema
Be sure to leave room for dessert, because ice cream and a movie is the best way to round out the evening. The Gaslight Cinema is a small, twin theatre showcases first-run movies. You can easily buy tickets online, then simply walk in and head right to the snack bar to get your ice cream.
Day 4
As we round out this fantastic journey through Durango, the sustainable theme continues with some heart-pumping hiking, more great food, then a leisurely walk while feeding the mind.
Breakfast: The Smiley Cafe
The Smiley Cafe is a wonderful hometown bakery and café produce their delectable pastries in small batches, jam-packed with love using eco-friendly practices. Their specialty is boba tea (or bubble tea). Choose from such flavors as lavender, jasmine green tea, and Cassia (brown sugar tea). They always have rotating options on offer. 
Daytime Activity: Hike the Church Camp Trail
Burn off some of those carbs with an invigorating hike on the Church Camp Trail, located near Durango. It is a moderately steep out-and-back 3.5-mile hike towards a pass through a conifer forest and ending near Satsop Lakes. It offers great views along the ridge of the Falls Creek Area and Animas Valley.
Lunch: Living Tree
Live food is the name of the game at The Living Tree. They have an amazing salad bar, with over 30 rotating organic and seasonal items, along with a variety of house-made dressings. Try their Kombucha. You will leave satisfied, but not overloaded, and ready to take on the next adventure. 
Afternoon Activity: See the New Exhibits at the Powerhouse Science Center
Just reopened after a period of installing new exhibits, this historic coal-fired steam-power AC generating plant has transformed into a state-of-the-art museum. See the many exhibits at the Powerhouse Science Center that will give you a fascinating and entertaining look into the science behind a variety of amazing technology. It is a hands-on interactive science center great for the whole family.
Dinner: Ken & Sues 
This wonderful bistro combines a focus on delicious, sustainable food and great service with an inviting atmosphere. Ken & Sue's has become a staple in Durango with an extensive and diverse menu featuring such items as Thai Shrimp, Cedar Planked Salmon, Aunt Lydia's Meatloaf, and main plate salads. Open for dinner only.
Evening Activity: Guided Historic Walking Tours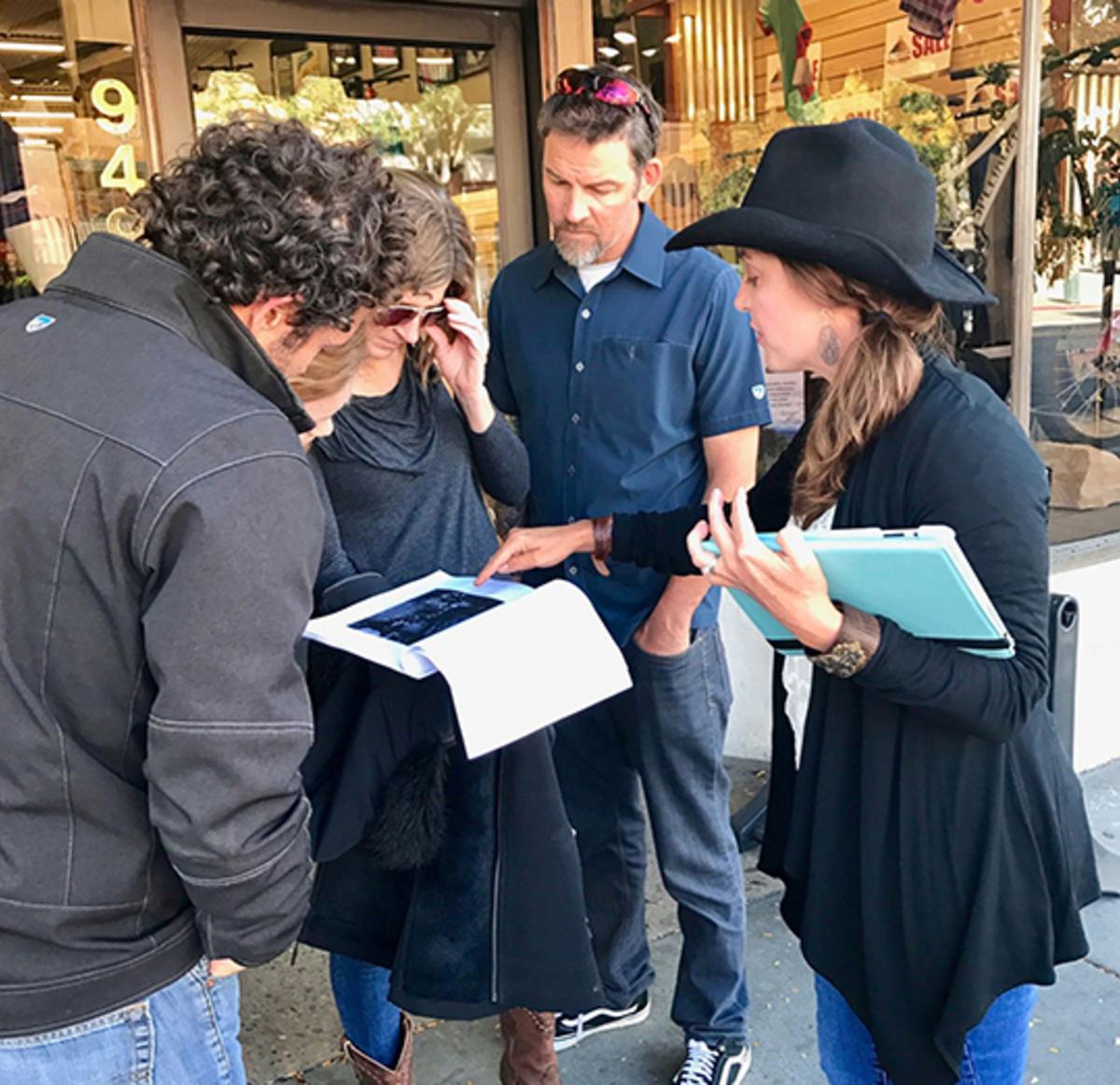 What better way to finish a vacation in Durango than to wrap up with a downtown walking tour? Learn the history of Durango, which used to be called Animas City, while feasting your eyes on several notable spots. Several entertaining guided historic walking tours are offered depending on your interests. 
Conclusion
As you can see, there is a lot of restaurants, activities, and adventures in Durango that all are focused on sustainability one way or another. Enjoy one or all of the spots we listed and experience why local businesses pride themselves on their dedication to sourcing locally and operating responsibly. It is just one of the many reasons Durango is such a special place.