O-Bar-O Cabins has mastered the year-round art of luxury cabining. With 10 amazing cabins perched on the banks of the Florida River in Durango, O-Bar-O is the choice for guests who want to immerse in nature while enjoying thoughtfully outfitted accommodations privately. O-Bar-O is a short drive to historic downtown Durango, providing you with the balance you crave of solitude and the excitement of a Western town.
Just something about cabins renews the thirst for adventure and love for the outdoors. Cabining satisfies the needs and wants of both outdoor lovers and luxury travelers.
To Cabin or Not to Cabin? Of course, you want to cabin at O-Bar-O in Durango.
How Do You Cabin?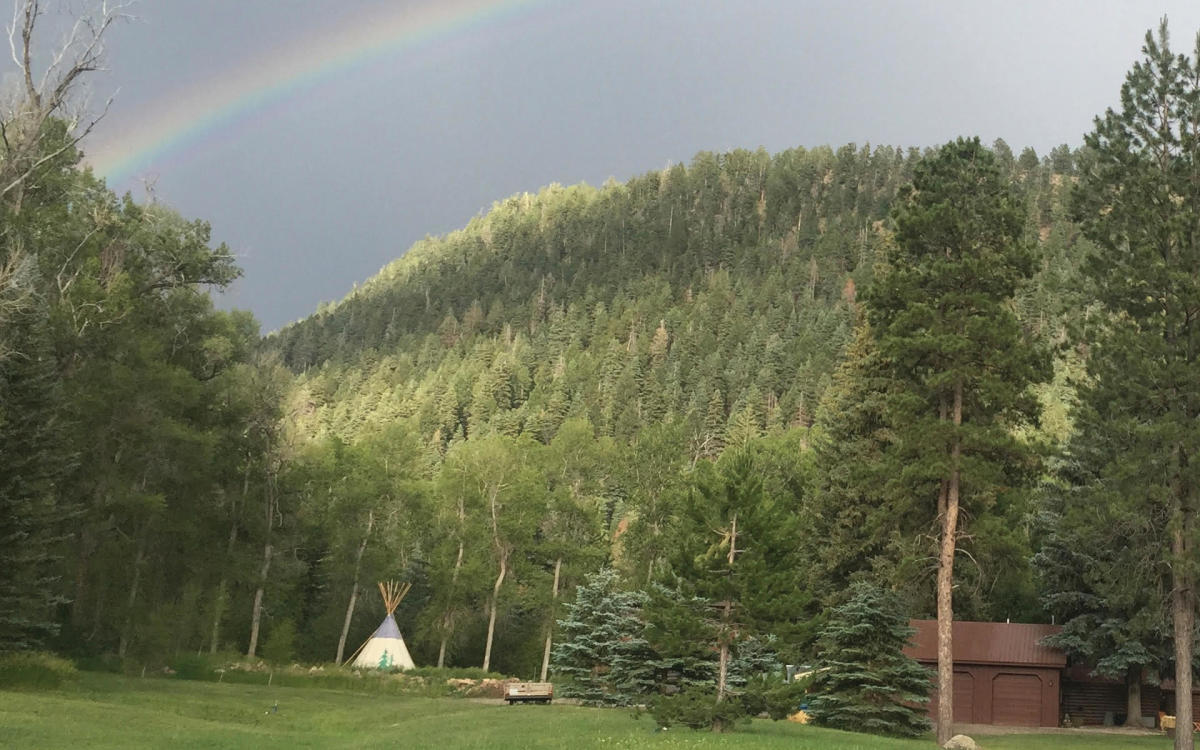 Step aside glamping and RVing…and say hello to "Cabining." O-Bar-O's 10 riverfront cabins are the perfect way to stay and vacation in any of Durango's amazing seasons. O-Bar-O's cabins are perched along the banks of Florida (pronounced Floor-eee-dah) River—perfect for immersing yourself in nature and outdoor living.
• Hike or snowshoe directly from your cabin
• Enjoy nearby lakes with all-season activities like fishing, swimming, SUPing, boating, backcountry skiing, and ice fishing.
• Catch hours of trout-rich fishing just steps from your door
• Relax in the fire-heated barrel sauna or riverside hot tub spa
• Experience unique artwork throughout the property—enticing to all the senses
Come As A Guest, Leave As A Friend
O-Bar-O has been operating as a guest cabin getaway for over 50 years. Before that, the property was a Scout campsite, and before that…hippies! Now, O-Bar-O Cabins is one of Colorado's most sought-after Cabin Vacations and the premier cabin getaway in Durango for every season—Winter, Spring, Summer, and Fall.
In the warmer months, O-Bar-O is close to everything this Colorado Recreation area offers – from mountain biking and hiking, lake sports and river rafting, Mesa Verde National Park and the scenic Durango-Silverton Narrow Gauge Train, jeeping in the San Juan National Forest, golf and gold medal fly fishing, and so much more. In the winter, you can access backcountry ski, snowmobile, and snowshoe trails, alpine skiing at Purgatory and Wolf Creek Ski areas, enjoy a dog-sledding or sleigh ride adventure, ice skate at Durango's Chapman Hill, or simply relax by a warm fire with a good book in hand. Spring brings abundant wildflowers, and the golden aspen leaves create an Autumn you will always remember. When planning your trip, book an extra one or two nights to relax after all the exploring.
Big Family? Big Groups? Big Bear Den.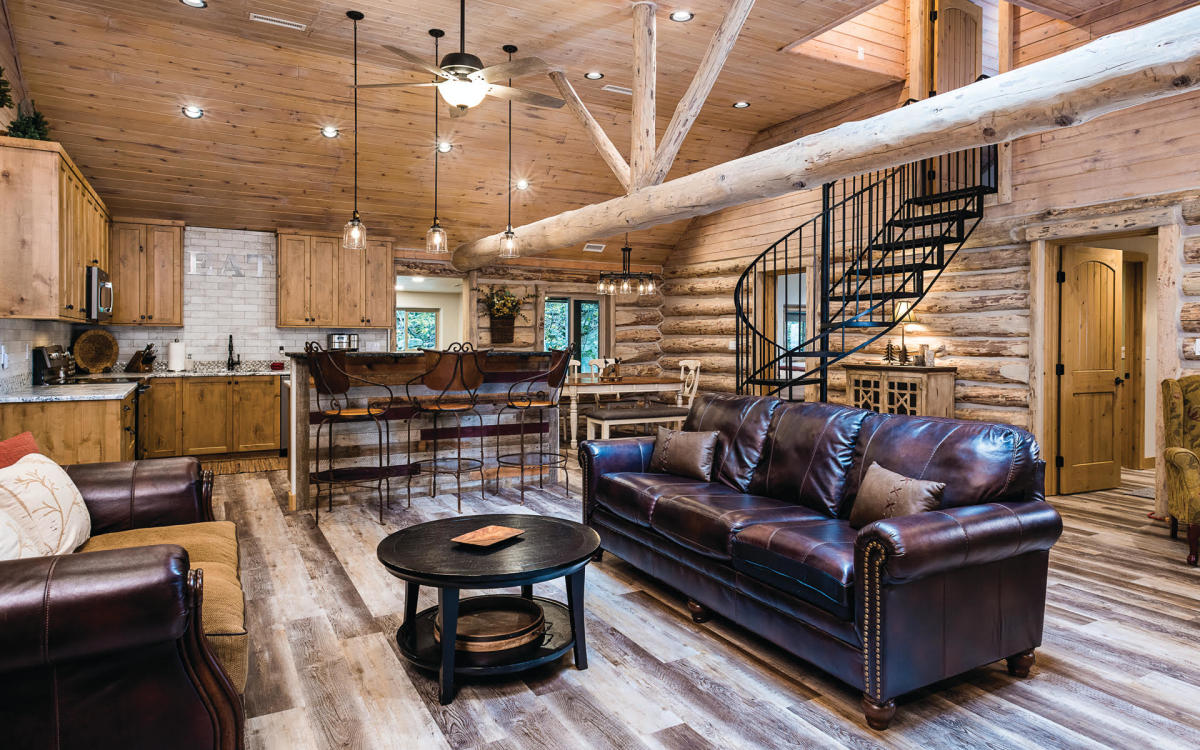 Big Bear Den is the newest addition to the riverfront cabins at O-Bar-O! This private retreat is located directly across the river from the Ponderosa Cabin. With four Queen beds, two XL bunk beds, two full baths with walk-in tile showers, and an upstairs entertainment loft, this completely renovated home sleeps 10 people. Big Bear Den features a full gourmet kitchen, a beautiful fireplace, amazing river access for fly fishing, outdoor and indoor gathering spaces, and a natural setting to relax, create, and enjoy. O-Bar-O's Big Bear Den is perfect for family gatherings, holiday escapes, corporate retreats, reunions, girls' or guys' trips, or fly fishing getaways.
Dogs Love to Cabin, Too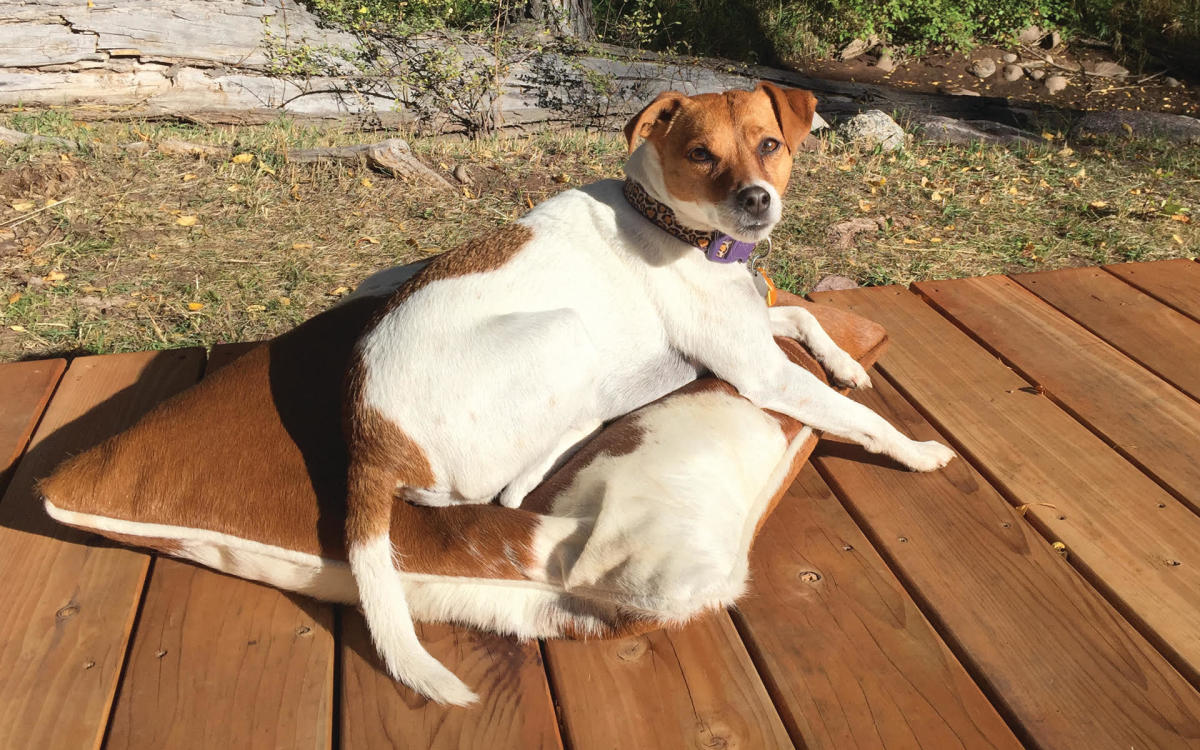 O-Bar-O Cabins is not just a dog-friendly place to vacation—they truly LOVE dogs—especially friendly, well-behaved canines you just can't imagine vacationing without! When dogs come to O-Bar-O to the cabin, they enjoy a choice of 6 dog-friendly cabins—some with individual fenced-in areas. And the pups' favorite feature? The O-Bark-O Corral, where dogs run free with obstacle courses, trees, and even seats for their humans. The resident's "top dog" is Pearl. She is a Jack Russell who greets every new dog guest with a wagging tail. Pearl Island is a nature preserve that winds through feeder streams and healthy trees with places to relax and reflect. Dogs are also welcome on Pearl Island, of course.
Cabin With O-Bar-O
So when you begin to plan your Durango, Colorado vacation—in any season—think differently! Think CABIN. Book at O-Bar-O Cabins for the best cabining experience in Colorado. obaro.com.