Fall in Durango is in full swing. Our San Juan National Forest has transformed into a fortress of red, yellow, orange, and gold. If you're not here already, now is the perfect time to hop in the car and explore the fairytale world of southwestern Colorado and Durango.
Plan to make your visit the experience of a lifetime by venturing beyond the beaten path. Between the hikes and bicycle rides, trust a local to provide the ultimate unique perspective on how to see our beautiful slice of southwestern paradise.
Here are eight unique ways to explore Colorado's fall colors this year:
#8 Take a Hot Air Balloon Ride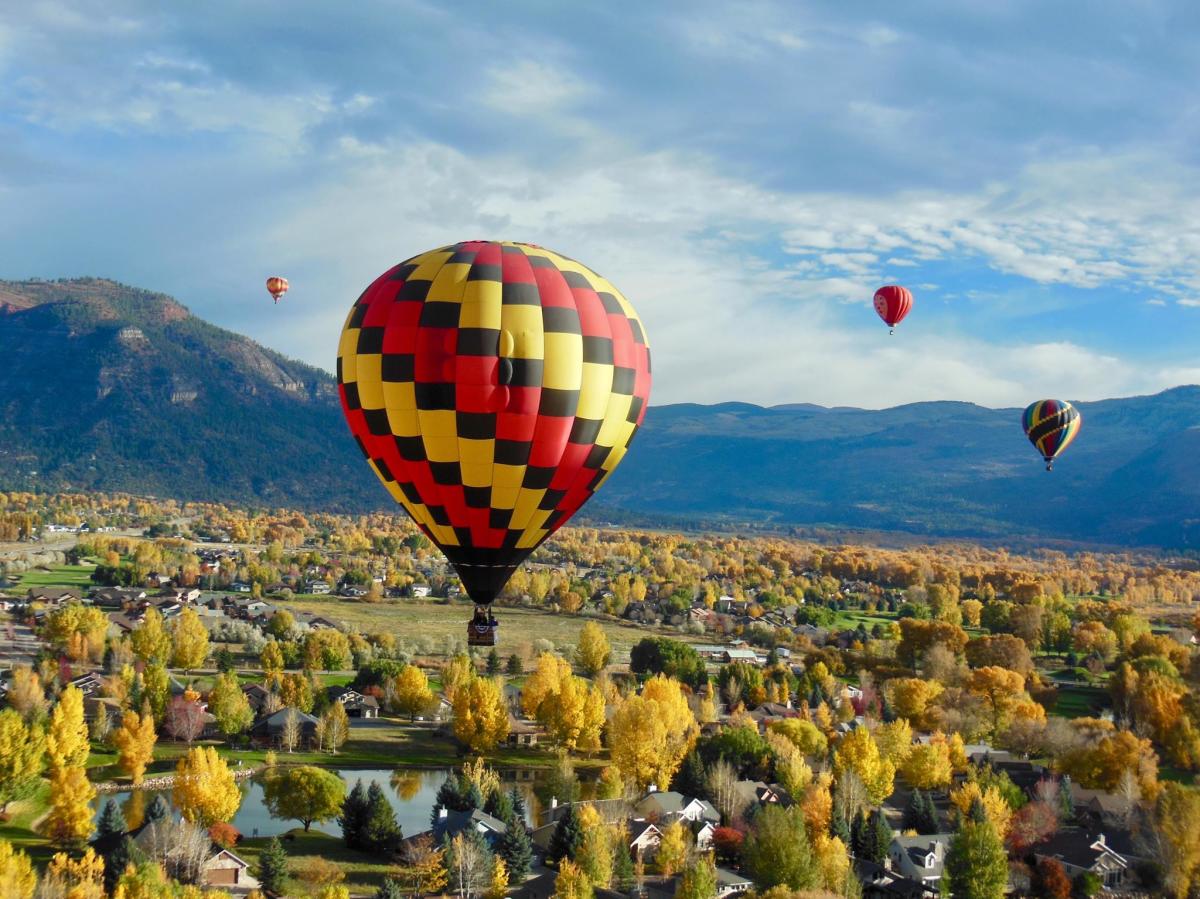 Gain a bird's-eye view of the golden aspens hugging the Animas River from the basket of a hot air balloon. Soaring Sports in Durango offers shared, private, and tethered balloon rides for guests of all ages. Since the best conditions for flying are usually in the quiet morning and evening hours, prepare to bundle up and settle in for a magical hour high above the city lights.
Don't forget your camera, because your journey to a maximum altitude of 3,000 feet can be spent with all of your closest family and friends. The largest basket will hold up to 16 guests, while the 4-person basket offers a more romantic, intimate experience.
If you're looking for more events to tack on your calendar, the Annual Animas Valley Balloon Rally is fast approaching.
Every year, this three-day event paints the skies above Durango with a rainbow of balloon colors. There will be mass ascensions each morning, as well as balloon glows every night. These oversized lanterns light up the town and always bring our little community even closer together. It will truly be a remarkable sight to see!
#7 Hop Aboard the Historic Durango Train through the Fall Colors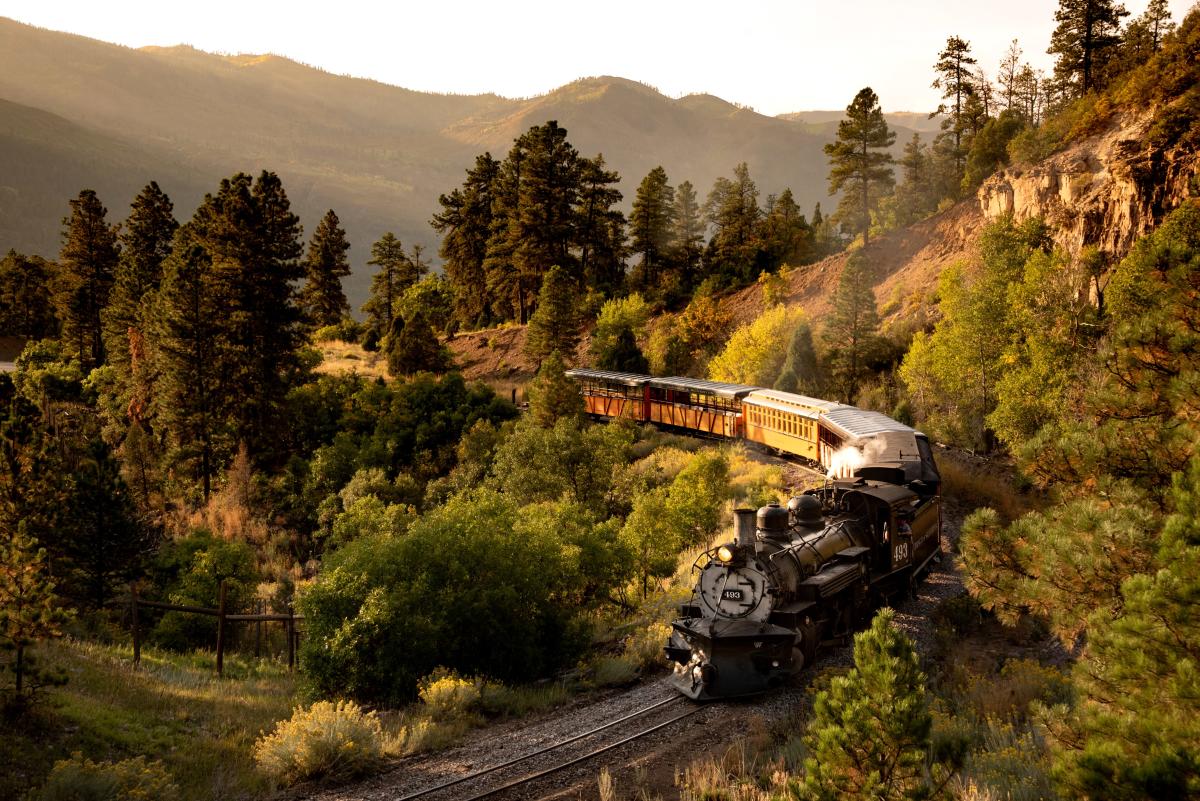 As if there is ever a wrong time to travel by historic Durango & Silverton Narrow Gauge Railroad, Fall season provides the perfect excuse to experience Durango as it was 100 years ago. Your trip will pass through Hermosa Valley, a haven for elk activity, and climb up into the higher regions of the National Forest around the Cascade Canyon, where you're guaranteed the best of the best Fall colors the entire way.
#6 Take a Guided Fall-Colors Photography Tour
If it's your job to capture the best of the best Fall colors, you better believe you know the most stunning, winding roads, spectacular mountain backdrops, and autumnal aspen groves.
If you've toured any of the art galleries in town, chances are there is a scene that caught your eye. Ask your favorite photographer about their workshop schedule and plan for an early-morning adventure. Scenic Aperture, Nature Revealed, and even Mesa Verde National Park each offer workshops to enjoy a unique perspective on nature. 
#5 Fall Color Exploring by Horseback
There's nothing like the smell of a working ranch in fall. The crisp, calm air and the foggy breath of a horse is therapeutic to the soul. From the back of a horse, you can spend all day exploring every corner and crevice of our National Forest. Trot through the aspens and climb above the treeline with reliable two-legged and four-legged guides.
If the saddle isn't your style, you'll find romantic carriage rides in town, at Purgatory Mountain, and at many of the working ranches around Durango. Looking for a thrill to complement the spooky Halloween season? Join the Haunted Horseman in town for a 45-minute historical carriage ride around town. 
#4 Ride the Inferno Mountain Coaster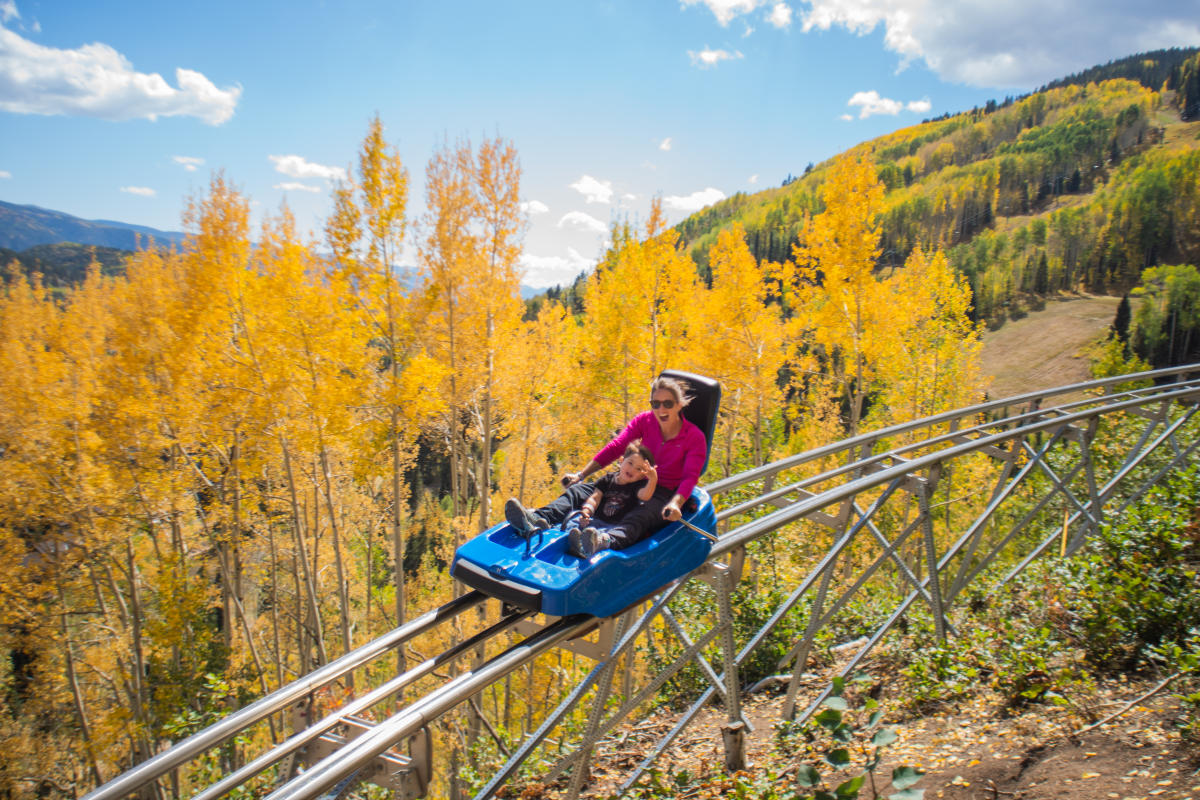 Purgatory Mountain Resort's newest attraction, the Inferno Mountain Coaster, can reach speeds up to 25 miles per hour if you're prepared. Buckle up on this 4,000 ft long stomach-dropping adventure that features 9 switchbacks, one 360-degree loop, and a 300 ft vertical drop.
Strap that GoPro to your helmet to capture lake views, our soon-to-be snow-capped peaks, and of course, those beautiful fall colors.
#3 Fly Fishing on the Animas River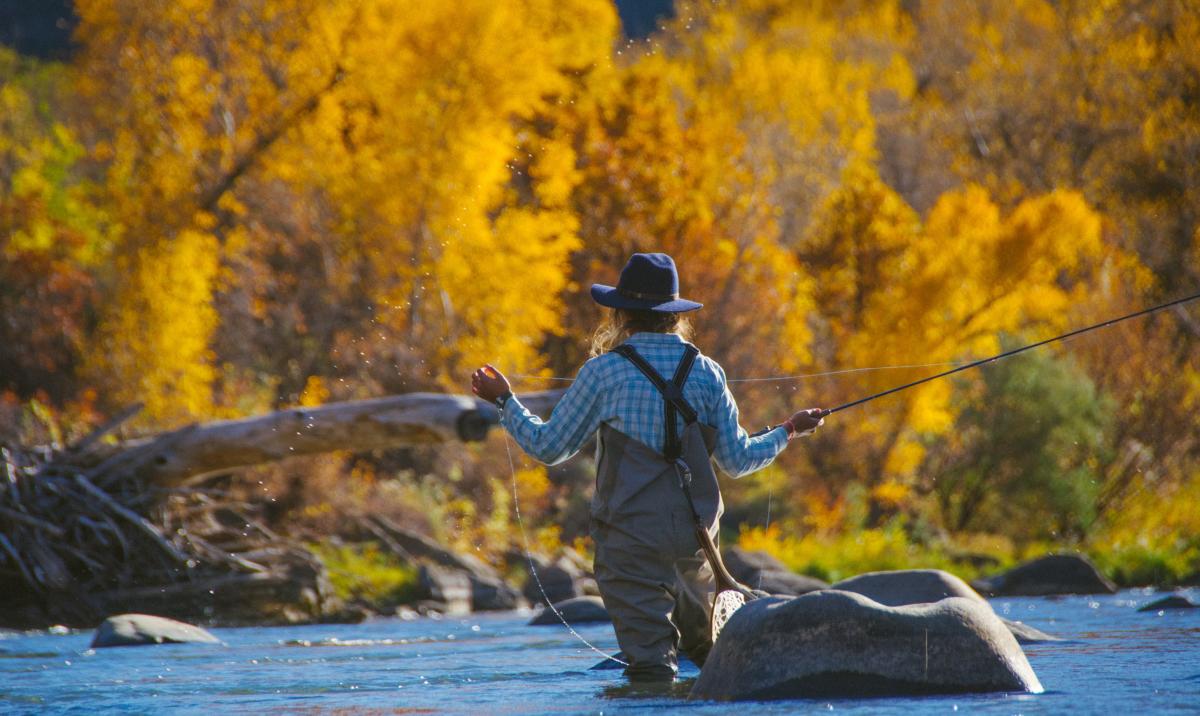 The Animas River winds its way through the town of Durango and is lined with oaks, aspens, and other color-changing trees during Fall. A truly unique way to experience Durango's Fall colors is through the fabulous trout fly fishing from the calm waters of the Animas River.
#2 During a Hot Springs Soak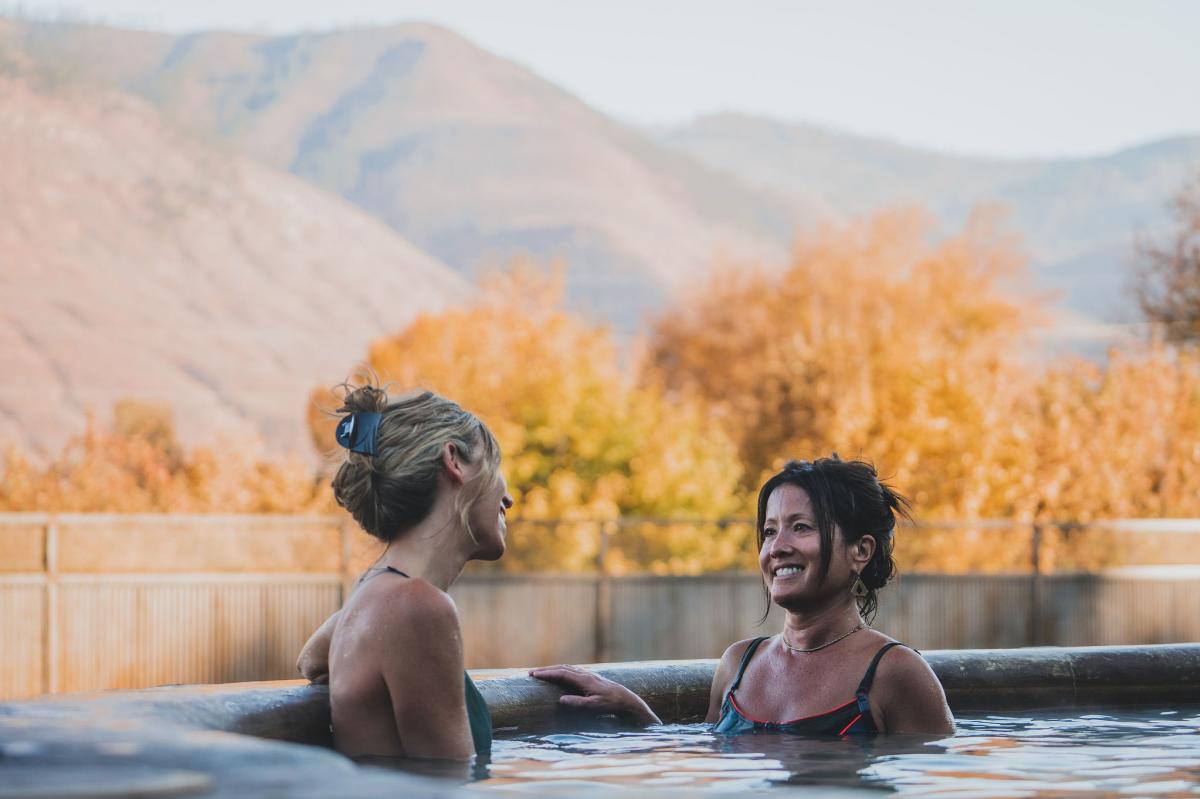 As your soaking in one of the incredibly relaxing hot springs around Durango, gaze out at the landscape that is peppered with yellow and red leaves. Durango has a number of places to soak during Fall, with the closest place being the Durango Hot Springs, just outside of Durango.
#1 Gravel Biking Down La Plata Canyon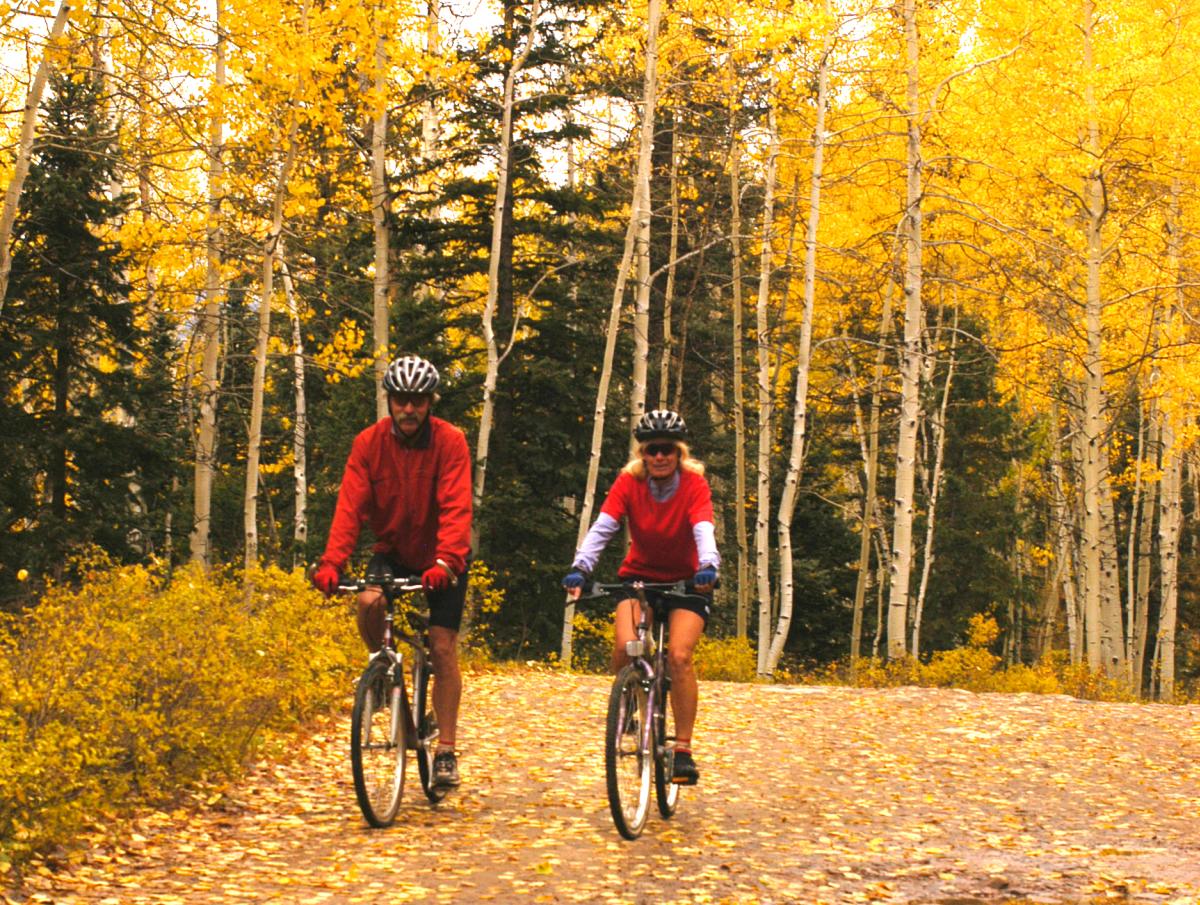 La Plata Canyon lies just 20 minutes west of downtown Durango and is home to Durango's closest mountain range: the La Plata Mountains. During Fall, the entire region shifts from lush green to vibrant yellow and red, and the thousands of aspen, oak, birch, and cottonwood trees change colors.
For those looking for a unique way to explore this area, take your mountain bike, or rent one from a downtown gear shop, and explore the highway that bisects the entire mountain range. Biking on Highway 124 takes you into the heart of La Plata Canyon and features views of the La Plata Mountains on each side of the road.
The highway is mostly used by gravel bikers, hikers, and Jeeps- all of which yield to each other so you won't have to worry about traffic blaring past you as you're exploring the area.