May is "Reduce Your Transportation Footprint" in Durango, Colorado. If you're visiting or live in Durango, now is a great time to start thinking about ways to reduce your transportation footprint. There are plenty of ways to get around Durango and reduce your car miles at the same time.
It's a lot easier than you think!
Here are 10 simple ways to reduce your transportation footprint:
#1 Choose Restaurants and Shops Close to Your Homebase
Thankfully Durango is a very walkable city, with many attractions, restaurants and shops in close proximity to one another. If where you stay is more important than shops and restaurants, then select accommodation that is nearby the main shopping and dining area. That way you can walk to those places without having to drive or catch a cab. Alternatively, if dining or shopping is your priority, choose a hotel that is close to where you want to go.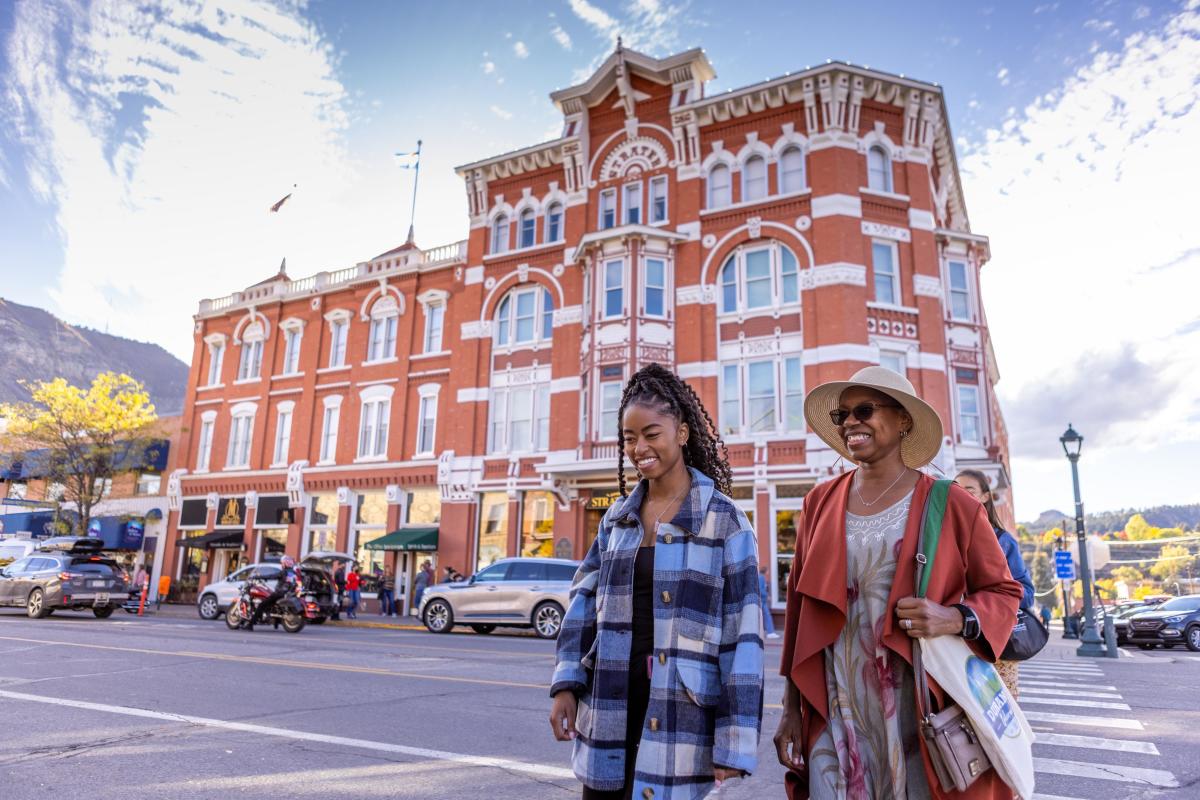 #2 Plan Your Routes to Combine Trips Together
Make a list of all the places you want to go, then carefully plan your route to hit the closest thing first and work your way down the list according to distance. That way you will not have to backtrack; this not only saves on gas/airfare, but it goes a long way to reducing your carbon footprint. 
#3 Walk, Bike, or Skateboard Around Durango
Durango is a friendly city for walkers, bikers, and even skateboarders! There are so many places around Durango to rent a bike, with many walking and biking trails to take advantage of, including the Animas River Trail.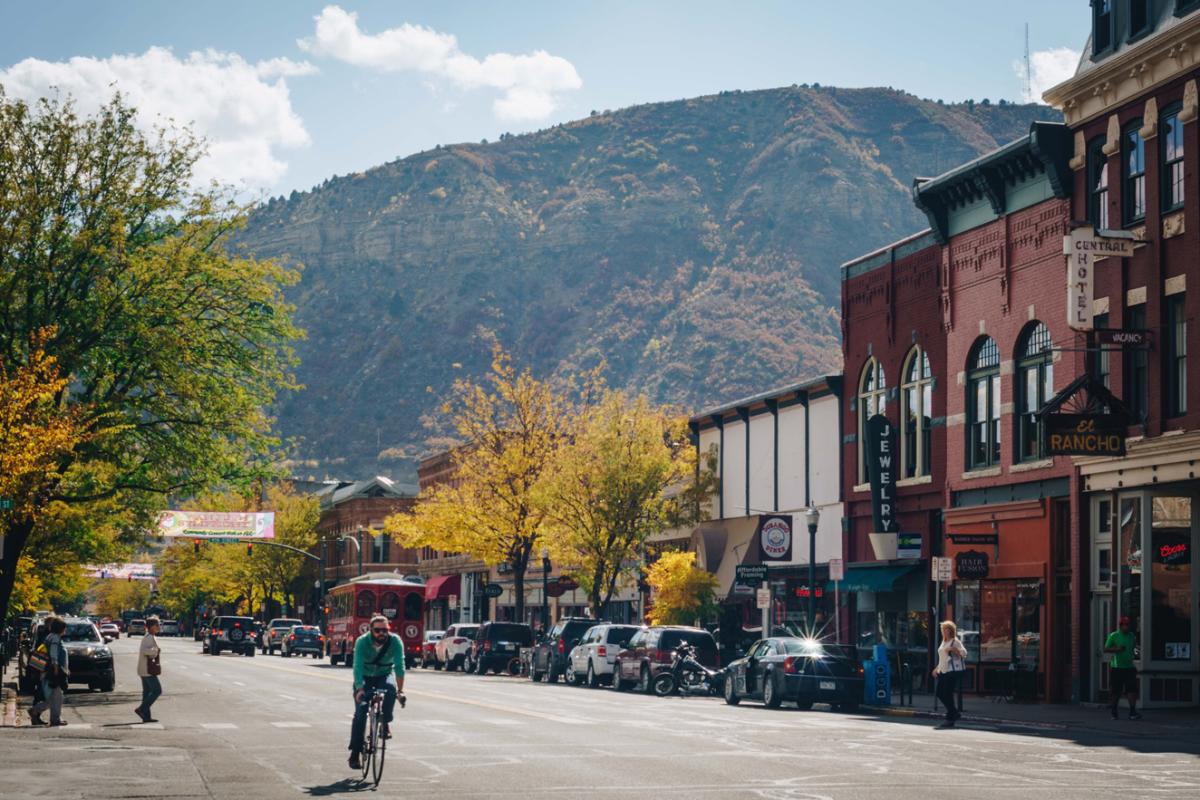 #4 Carpool
When you must use a car, you can reduce carbon emissions by sharing the ride with others. Additionally, if you are renting a car, request a electric or hybrid vehicle to reduce even more carbon emissions. 
#5 Use the Durango Trolley
Catching the trolley is one of the easiest ways to reduce car use when traveling throughout downtown. There are several trolley lines that run about every 20-30 minutes and make stops at convenient points throughout the city. Click this link for trolley times and stopping points. 
#6 Work from Your Homebase At Least Once a Week
Many companies have now implemented work from home policies for employees, which is a big step toward decreasing commute traffic pollution. Many people who live in Durango are now working from home full-time, but if you still need to come into the office, try to arrange at least one day a week where you can work from home and don't have to use your car.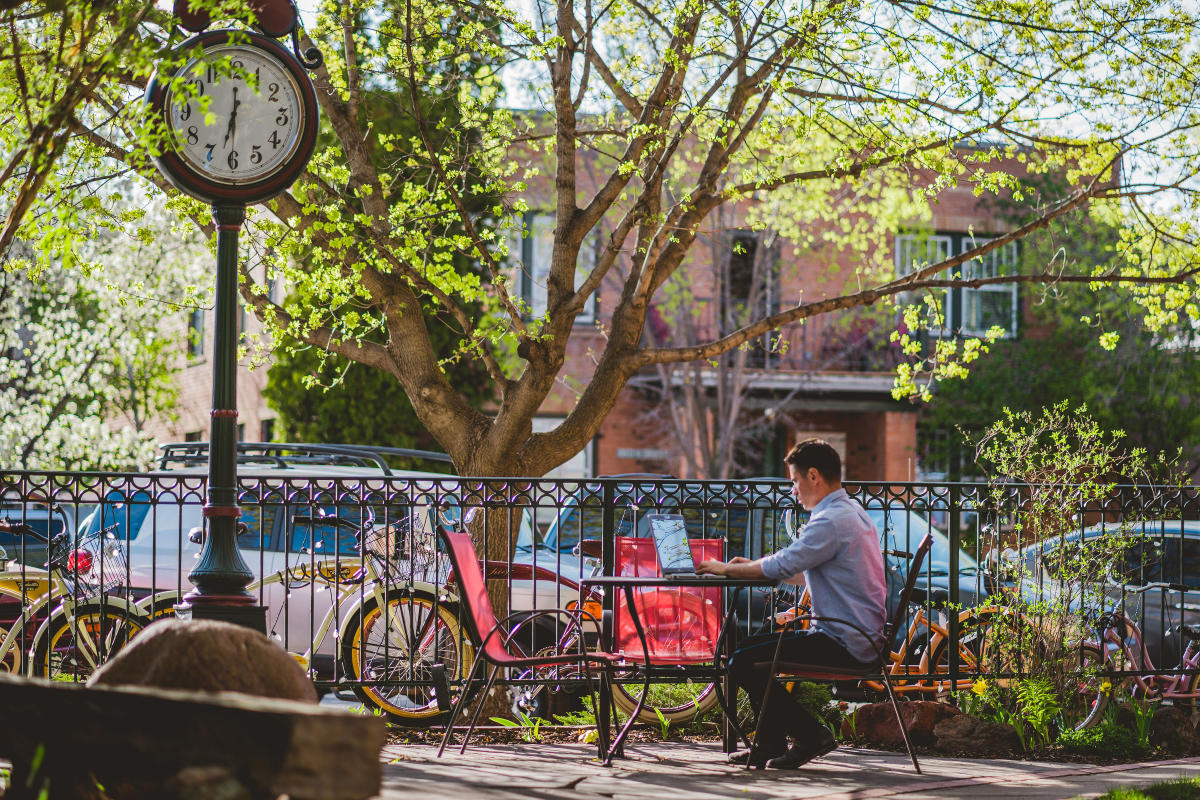 #7 Take a Staycation
The staycation is making a stylish comeback. If you live on the outskirts of Durango, become a visitor in your own hometown and take a few days to see the sights right in your own backyard. Ditch the car and use public transportation, or walk/bike through the city. Check into a nearby hotel for the ultimate in staycation relaxation. 
#8 When Driving, Avoid Idling
When you do need to drive, there are several tricks you can use to save on gas, thereby reducing your carbon footprint. Many of the newer cars nowadays will temporarily shut off the engine when idling at an intersection, etc. but if your car is not one of these, you can still avoid idling by shutting off the engine when the car is not in use.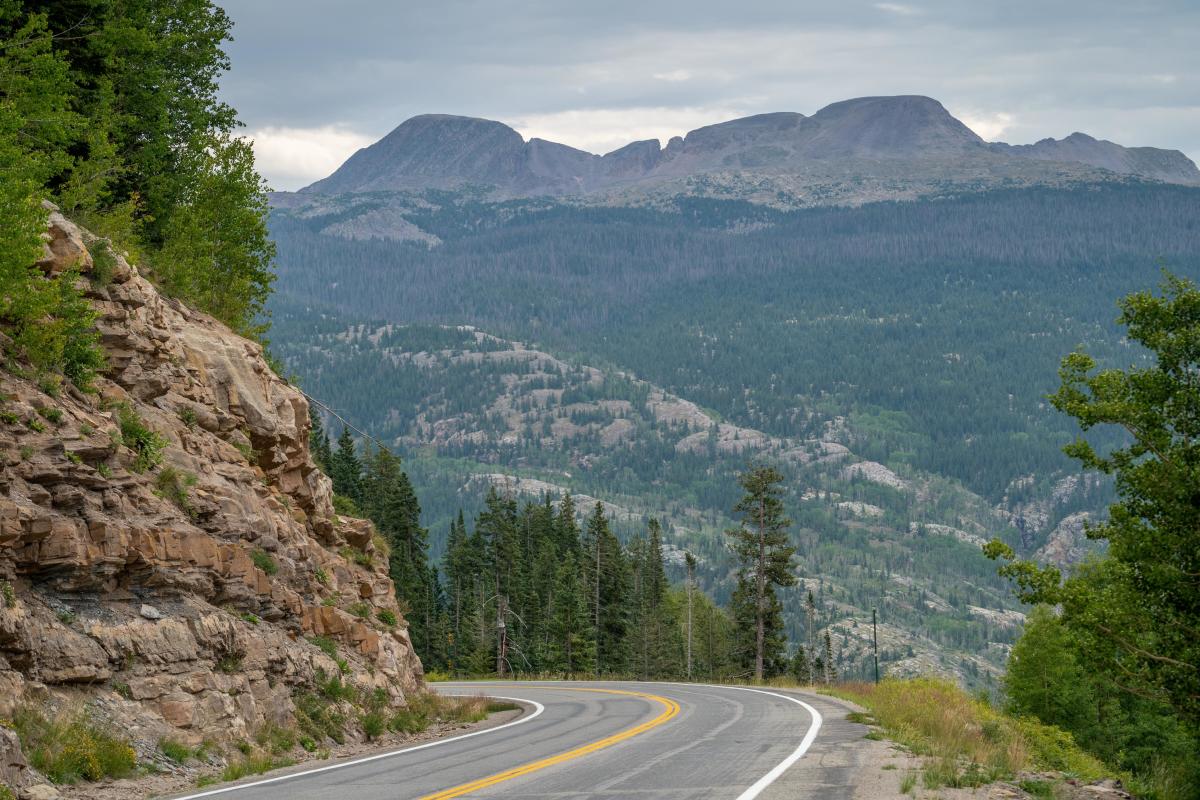 #9 Use E85 Fuel When You Can
Every time you fuel up at the gas station, always choose E85 fuel where possible. This is a blend of 85% ethanol and 15% gasoline, although the exact ratio may vary according to location. A higher ethanol content contributes to a more eco-friendly gasoline blend.
#10 Commute or Run Errands During Off-Peak Hours
Try to avoid driving during heavy traffic times, usually in the mornings and early evenings when people are traveling to/from work. This will save on gas, time, and reduce the emissions. Additionally, use a GPS to take the shortest route to your destination. 
Conclusion
The biggest hurdle for most people is adjusting your mindset just a little to try these simple ways of reducing your carbon footprint. Once you get into the habit of using your car less, walking or biking more, and doing more of your business from your home, you will find that it is pretty easy to reduce your daily carbon footprint!