The adventure capital of Colorado, Durango has something for everyone and then a bit more. What was once known for its mining is now a gateway to outdoor adventure, but it's not just heading out of town that's great fun. Durango, Colorado boasts an awesome nightlife scene with great places to eat and shop too. 
In this post, we'll take a look at 7 things to cross off a bucket list in Durango:
Take a scenic drive on the San Juan Skyway
It might seem a little odd that the first thing we're suggesting on a list of the best things to do in Durango is to take the road out of it, but we'll soon see why. The San Juan Skyway is one of the most spectacular roads in the entire United States. 
Head along mountain passes such as Coal Bank Pass and Molas Pass. Both are over 10,000 feet and provide spectacular views of the surrounding mountains. You can learn more about the area's history too as we pass through charming mining towns like Silverton. Perhaps you can as well stop off for a coffee or spot of lunch. 
You can take photos of the picturesque views of canyons and waterfalls along the way and wherever you stop! The San Juan Skyway sits along the largest wilderness area in Colorado.
Go easy on those turns. Some of the scenic trails have steep drops without guardrails!
Discover the ancient cliff dwellings in the Mesa Verde National Park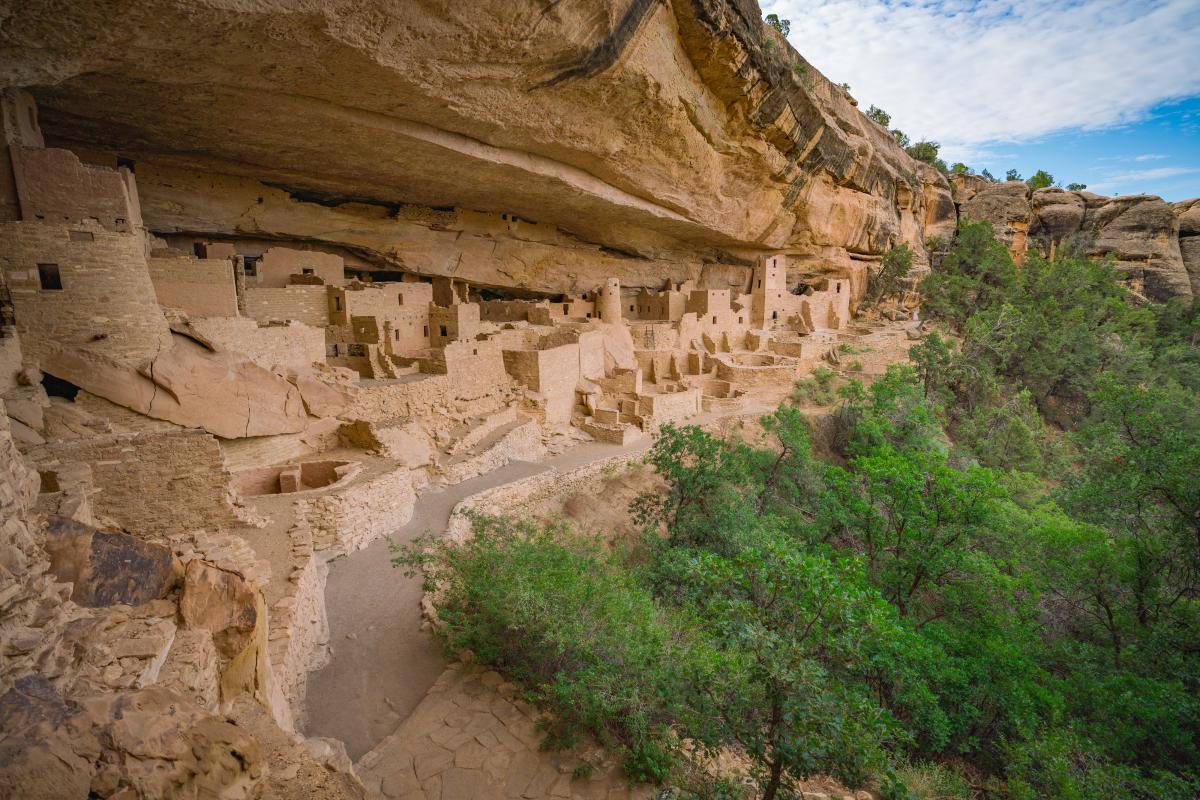 Discovered in 1800, the ancient people who lived in Mesa Verde National Park had already been gone for about 500 years by then. However, they left some pretty epic reminders. 
There are around 600 examples of cave dwellings in Mesa Verde National Park – and 5,000 archaeological sites in total! You could spend days here and still not see everything. 
To see the cliff dwellings, we suggest that we sort this out as soon as we arrive in Durango. Though Mesa Verde will not be offering guided tours this year, the park will still open for self-guided tours. We can hire an outfitter like Rivertrippers and they will have someone to act as a "guide" to take us there.
For those who just want to explore the park, most of it can be done freely and there are camping spots. 
This UNESCO World Heritage site is 35 miles west of Durango.
See a national forest from The Train
The steam-driven Train is probably the most famous landmark in Durango. The Durango & Silverton Narrow Gauge Railroad unsurprisingly connects the two mining towns of the same name.
Step back in time with this incredible rail experience on a train that has been in continuous operation since 1882. That's almost 140 years! It operates throughout the year (although due to snow, we are not able to go all the way to Silverton in winter). 
You can also combine countless other activities with a train ride (including ziplining, horseback riding, and rafting), and there are events held throughout the year. Dinosaur train, anyone?! Christmas Town?
Go white water rafting!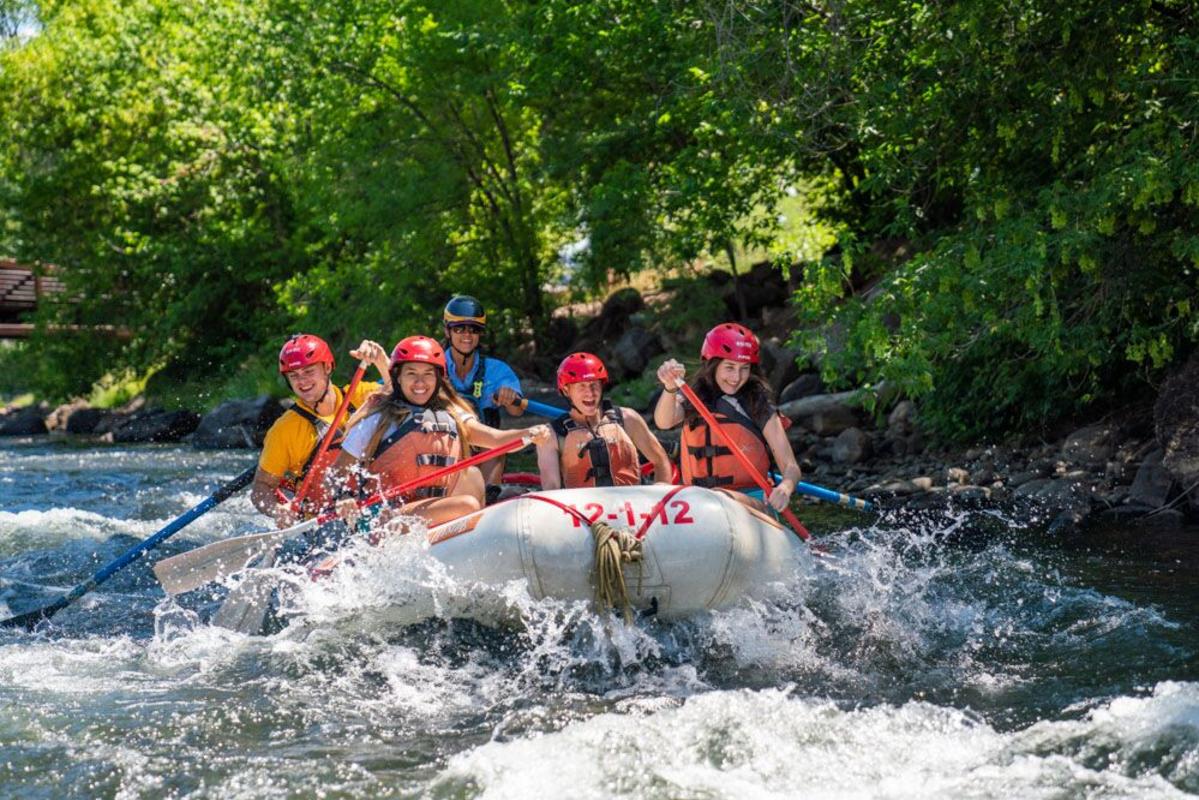 No trip to Durango is complete without spending some time on, around, or indeed in the Animas River. And the best way of all to get the adrenaline flowing and have a great time? White water rafting, of course! 
There are several agencies in town where we can book a Durango rafting trip, whether we want an introductory two-hour experience, a white-knuckle couple of hours, or even an overnight camping and rafting experience. Check out Durango River Trippers and Mild to Wild for your next rafting trip.
For those who want to get wet but prefer activities more sedate, there's stand-up paddleboarding available on Lake Nighthorse, Lemon Reservoir, and Vallecito Lake. 
Take a guided pack trip via llama
So much surrounding wilderness to explore and such little time. Unless you're superhuman, putting 40 pounds on your back and trekking for hours and hours while gaining thousands of feet of elevation can seem pretty daunting.
First used over 4,000 years ago, llamas proved to be the pack stock of choice because of their surefootedness, minimal environmental impact, and ease of handling. Today, they are the ultimate hiking companion. Llamas adjust their speed to their handlers, usually averaging two miles per hour and perfect for hikers of all ages and abilities. 
Instead of lugging a heavy pack up the mountain peaks and only having the bare necessities when you arrive at camp, partner with San Juan Mountains Llama Treks or Redwood Llamas and allow their animals to bring camp to the backcountry for you. Hike like an ancient Inca and discover the majestic backcountry of the San Juans.  
Take a helicopter tour of La Plata County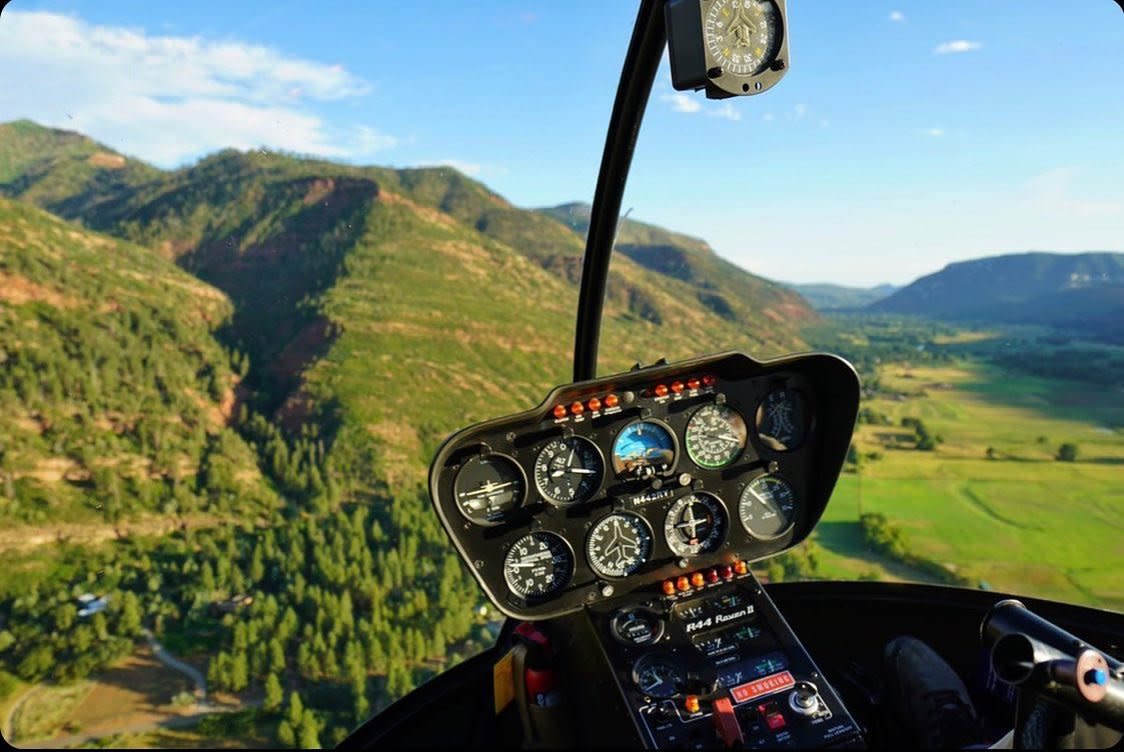 Seeing the mountains from your car window and exploring on foot may be incredible, but seeing the soaring peaks of the San Juans from above takes breathtaking beauty to a whole new level. 
Zip through the red walls of the Animas Valley, look at Twilight Peak from above, watch horses run through the fields below, and experience Colorado views in all their glory. 
There are multiple helicopter operators in town with the experience to make your tour the trip of a lifetime. Durango Helicopter Charters and Alpine Heli Tours offer multiple tours of the Durango area. 
Hike out on the Colorado Trail and the Weminuche Wilderness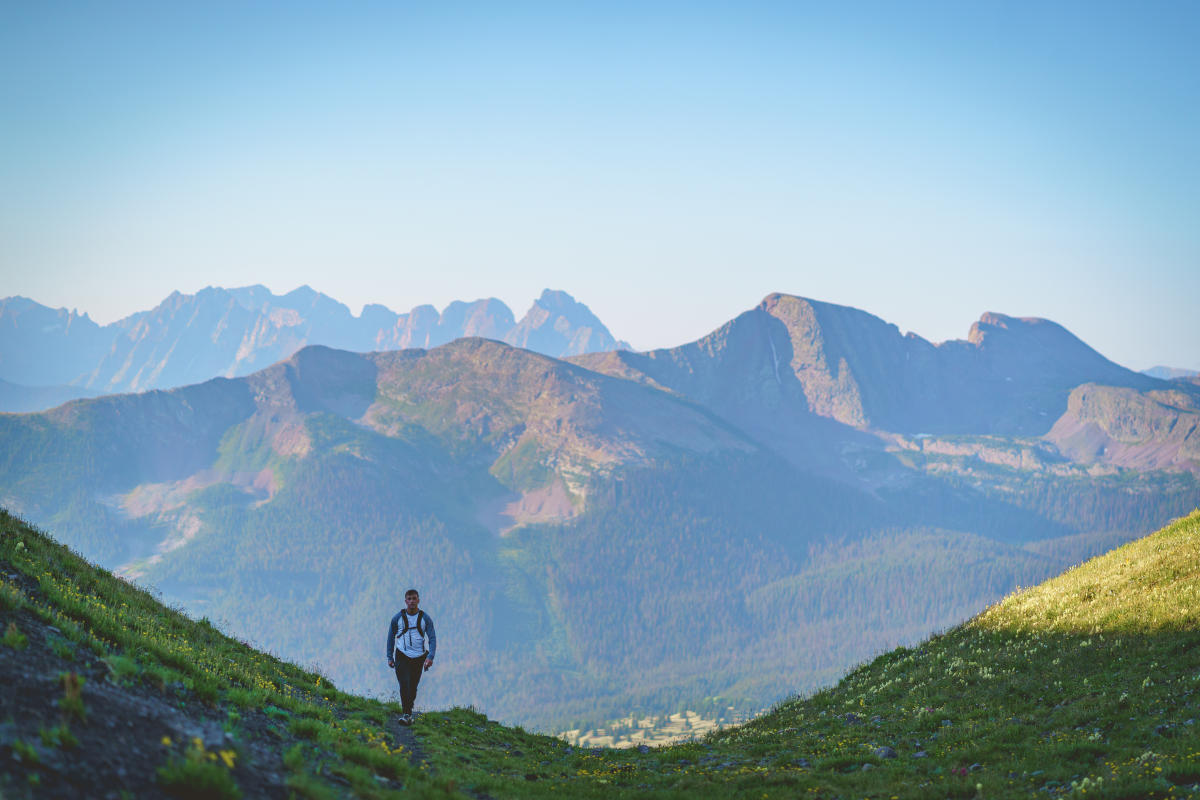 Last but not least, for an amazing bucket list, all we need to have is our two feet. There are more than 300 miles of trails within 30 minutes of downtown Durango. Whether you want to do it against the backdrop of pine and aspen forests, in the mountains, or even just within the city limits is up to us. This wilderness area is the largest in the whole state.
A couple of the best hiking trails in Durango include the Hidden Valley Loop, Missionary Ridge (which is also popular with mountain bikers), and for something a little more taxing – the 14er expedition in the Needle Mountain Range.
Durango serves as an access point to the infamous Colorado Trail that runs over hundreds of miles of mountains to Denver. Thru-hikers are known o come off the CO Trail saying that it changed their life. The unimaginable beauty of Southwest Colorado awaits for you along the trail. While on the CT, you'll pass through the Weminuch Wilderness, Colorado's largest wilderness and preserved wild space. Gawk at the Grenadiers, explore Chicago Basin or get up close and personal with Mount Eolus, Wyndham Peak or Sunlight Peak. 
So, now we know all the best things to do in Durango
It's time to book your trip. Whether you want to take a scenic ride on the Durango & Silverton Narrow Gauge Railroad, go rafting on the Animas River, or discover the ancient culture of Mesa Verde National Park, you're sure to love it here. 
For more handy travel tips and tricks on visiting Durango, and to book all of the activities above (and more), plan your trip today!