Durango, Colorado, is a haven for outdoor enthusiasts who love exploring the backcountry. While hiking and mountain biking are popular activities in the region, there are plenty of opportunities for off-highway vehicles (OHVs) and off-road adventures. From the high alpine trails of the San Juan Mountains to the scenic byways of the Animas River Valley, there are endless opportunities for exploring the rugged terrain around Durango. Whether looking for a leisurely drive or a heart-pumping adventure, the area offers something for everyone. This guide will highlight some of the best places to OHV and off-road around Durango.
You're in luck if you're looking for an adventure in Durango, Colorado. Here are the top five best spots to go OHV or off-road in and around the area.
#1 Hermosa Park Road (FSR 578)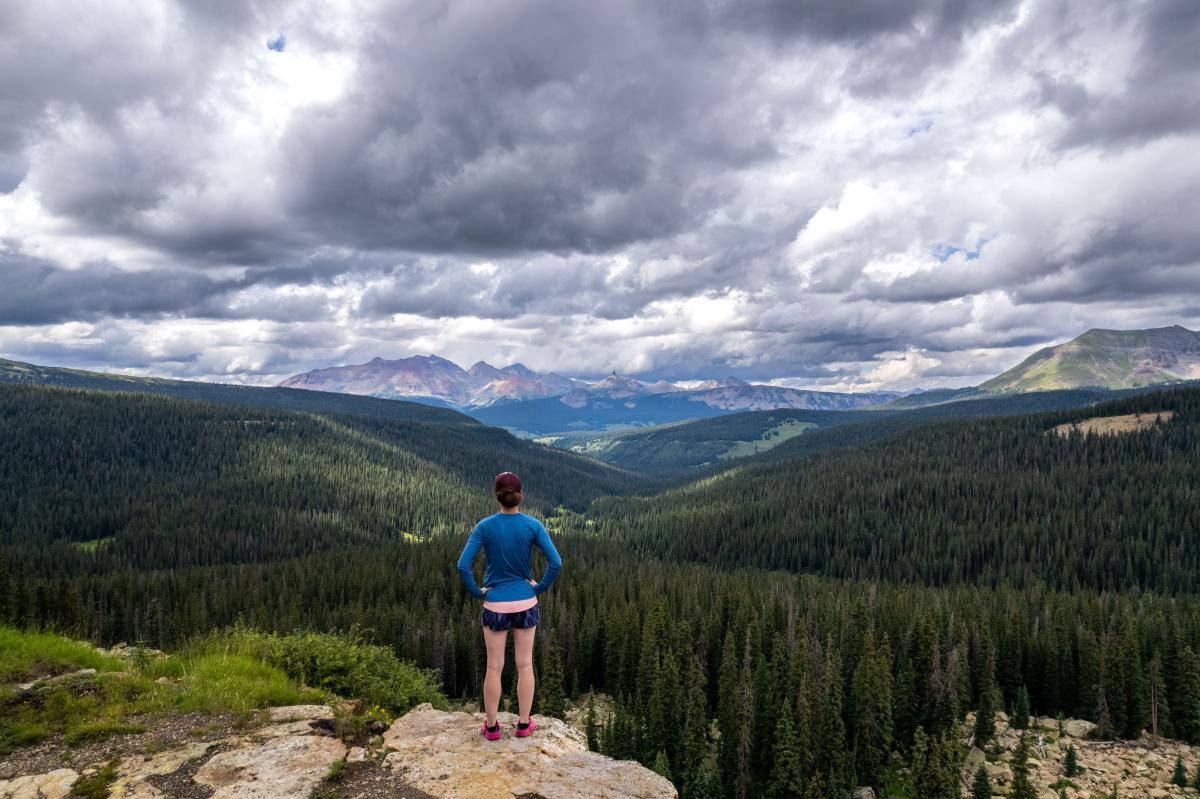 The Hermosa Park Road (FSR 578) offers a thrilling OHV and off-roading experience with its rugged terrain and scenic views. The unpaved trail is around 15 miles long and starts with a gradual climb through the forest, followed by a steep ascent to the top of the pass, and then descends back down to the valley. The trail is rocky and bumpy, with some technical sections that require skillful maneuvering. Along the way, riders can enjoy views of the Animas Valley, and the San Juan Mountains and even spot some wildlife, such as elk or deer. It's a popular destination for novice and experienced riders looking for a challenging and scenic ride.
#2 Old Lime Creek Road (FSR 591)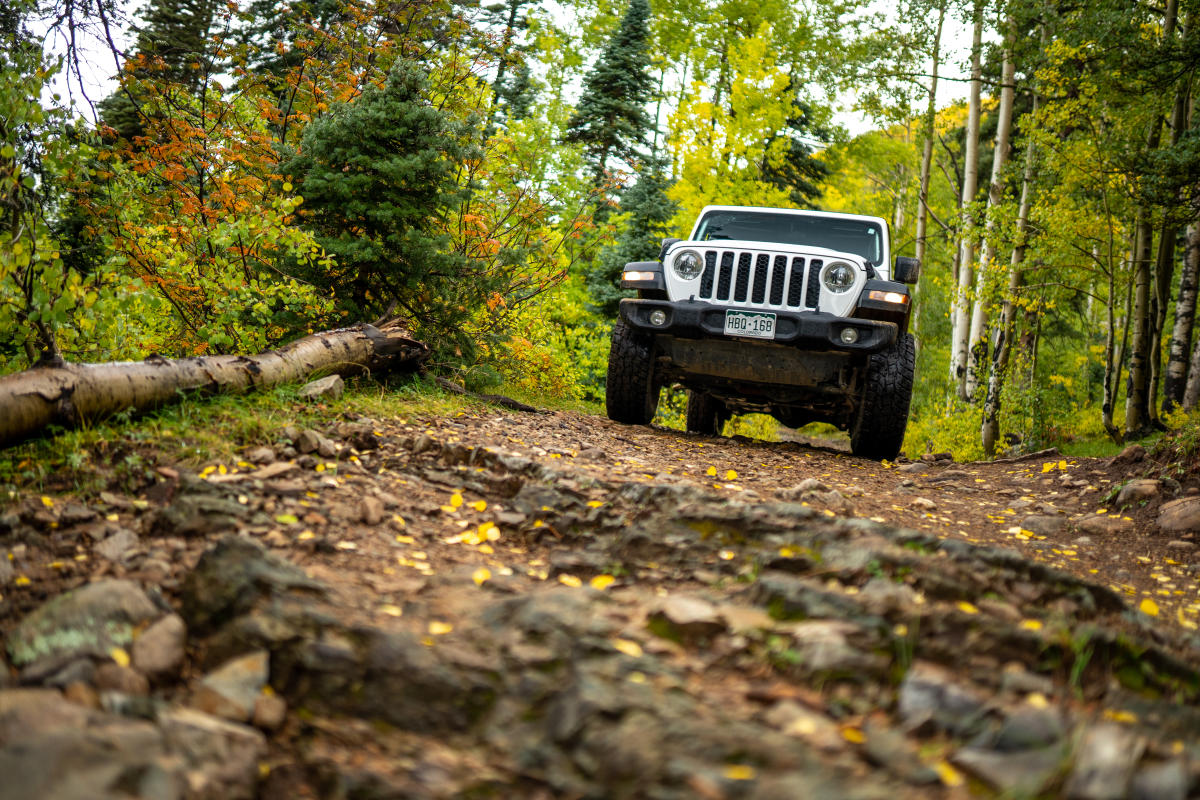 Old Lime Creek Road (FSR 591) is a popular destination for OHV and off-road enthusiasts in Durango, Colorado. The trail is approximately 14 miles long and offers challenging terrain, including rocky sections, steep climbs, and narrow passages. Along the way, drivers will encounter scenic views of the San Juan Mountains and several creek crossings that add to the adventure. The trail is open to a wide range of vehicles, including 4x4s, ATVs, and dirt bikes, making it an excellent destination for riders of all skill levels. However, drivers should be aware of the trail's difficulty level and prepare accordingly.
#3 Missionary Ridge (FSR 682)
The Missionary Ridge Trail (FSR 682) near Durango, Colorado, is popular for OHV and off-road enthusiasts. This scenic route features some of the most beautiful views of the Animas River Valley. The trail covers approximately 25 miles, starting from CR 240. The trail is rated as intermediate, with some challenging sections that require advanced driving skills. Visitors can find several camping sites and picnic areas to rest and enjoy the picturesque surroundings along the route. For hikers, the 9-mile Missionarydge trail is an ideal spot for those seeking an adventure in the great outdoors.
#4 La Plata Canyon to "The Notch"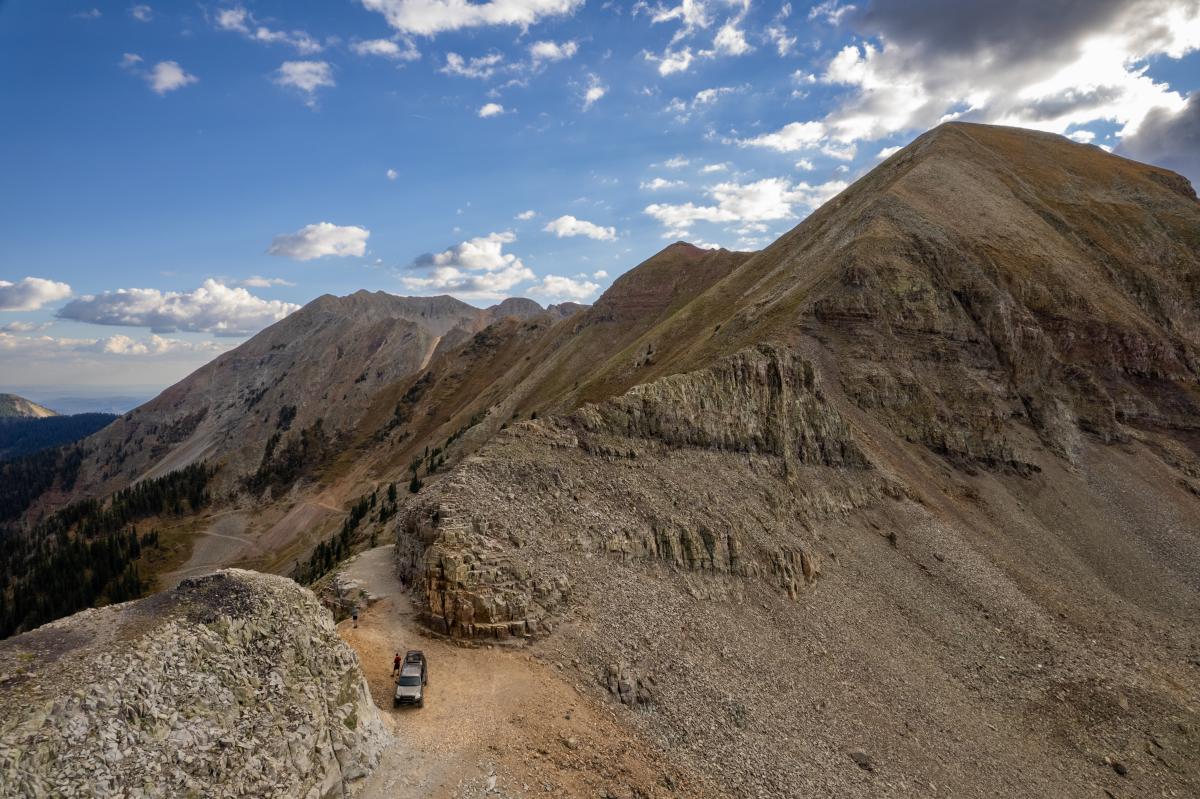 The La Plata Canyon area is a picturesque destination just a few miles west of Durango that offers a diverse range of OHV and off-roading experiences. One of the most popular routes in the area is the trail that leads to "The Notch," a steep and challenging climb that takes riders to an elevation of over 12,000 feet at the top of Kennebec Pass. The narrow and rocky, making it a thrilling adventure for experienced riders. Along the way, riders can enjoy breathtaking views of the surrounding La Plata Mountains, including waterfalls, alpine meadows, and snow-capped peaks. La Plata Canyon Road, also known as County Road 124, invites exploration and adventure, welcoming those who traverse its winding path in street-legal vehicles. As you venture into this picturesque terrain, it's important to note that OHVs find their place on the enchanting side roads, which gracefully intertwine with the majestic Forest Service Roads.
# 5 Aspen Loop 
Aspen Loop near Mancos, Colorado, offers a thrilling off-highway vehicle (OHV) and off-roading experience that is truly unforgettable. Nestled within the majestic San Juan National Forest, this 39-mile trail showcases the region's natural beauty and rugged terrain. As you embark on the Aspen Loop, you'll be surrounded by towering aspen trees, picturesque meadows, and breathtaking mountain vistas. The trail caters to all skill levels with a mix of challenging obstacles and scenic stretches. Adventurers can navigate rocky paths, steep inclines, and creek crossings, providing an exhilarating test of driving prowess. Whether you're a seasoned off-roader or a beginner seeking an adrenaline rush, Aspen Loop promises an unforgettable OHV adventure in the heart of Colorado's wilderness.
Conclusion
Durango, Colorado, offers some of the best OHV and off-roading experiences in the country, with various trails catering to different skill levels and preferences. The town is surrounded by stunning natural beauty and features diverse terrain, including forests, canyons, and mountains, providing adventurers with endless landscapes to explore. It's essential to ensure that you are aware of the legal locations where OHVs can explore to their heart's content. To assist you in this endeavor, check out COTREX (Colorado Trail Explorer), a comprehensive trails app that offers an extensive trail map specifically designed for Colorado's unique trail experiences.
Whether it's a thrilling ride through the Bolam Pass Area, a scenic trek on the Old Lime Creek Road, or a challenging climb to "The Notch" in La Plata Canyon, OHV enthusiasts, and off-roaders are sure to find their next thrilling adventure in Durango.