The magical season that is winter in Colorado holds all sorts of thrilling outdoor activities – skiing, snowboarding, sledding, and more. But if you're looking for the ideal activity that combines a leisurely ride through nature that lends itself to the romantic, a sleigh ride checks all of the boxes.
Luxuriate with an abundance of sparkling snow and majestic mountains as your personal horse-drawn sleigh with expert guides take you through some amazing scenery. It is definitely one of the most beloved of winter activities. And you have many options to choose from. From the fantastic Purgatory Resort to several intimate family-owned sleigh ride companies, make plans to escape to the winter wonderland that is Durango. 
We've gathered for you the best sleigh rides in Durango that provide family fun or a touch of mountainside romance. A classic winter adventure that will live in your memory forever.
Purgatory Resort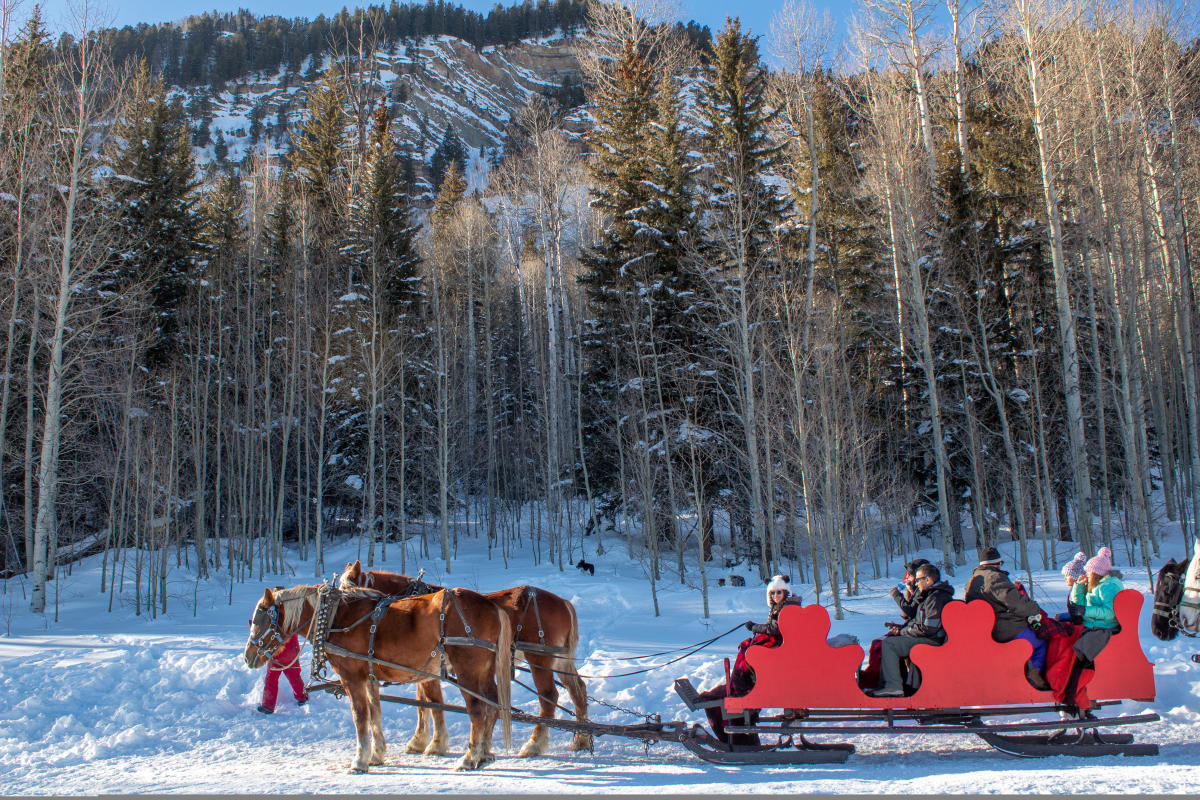 Be part of a picture-postcard scene as you settle in with your loved ones in a comfy sleigh. Purgatory Resort is located in the most picturesque of settings just a few miles up the road from Durango. Gorgeous Belgian and Percheron draft horses will lead your sleigh through breathtaking mountain vistas amidst spruce and aspen trees, with amazing views of the San Juan National Forest and Needles Mountain Range. Sleigh rides generally run from 2 – 4 p.m. through the holiday season and is priced at $79 per adult, $69 per child, free for ages 5 and under. VIP sleigh rides are $89 per person.
Buck's Livery
Every evening beginning December 15th, Buck's Livery hosts sleigh rides that take off from Bears Ranch, about 20 miles north of downtown Durango. Prize Percheron and Belgian draft horses pull sleighs of 10-12 passengers on an incredible 3-mile, 45-minute slope-side sleigh ride, with views of Engineer Mountain and Haviland Lake. With departures happening at 2 p.m., 3 p.m., and 4 p.m., weather permitting and reservations are required. Priced at $79 per adult, $69 per child, with little ones 5 and under riding along free. VIP rides are $89 per person. Complimentary hot chocolate will be offered along with holiday treats. 
Rimrock Outfitters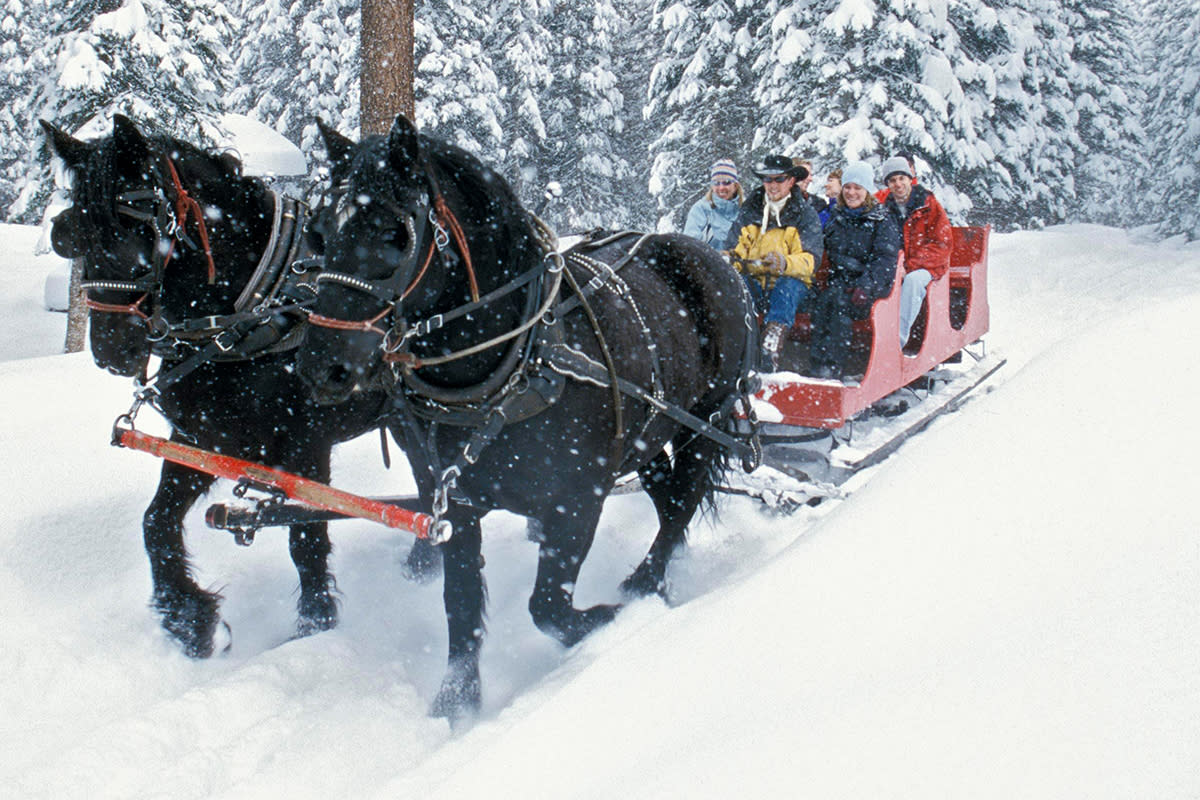 One of the best outfitters for horseback riding, Rimrock Outfitters also gives fantastic sleigh rides during the winter season. Get comfortable on one of their old-fashioned sleighs and get ready for a magical ride through the picturesque scenery of the Colorado countryside with a San Juan Mountains backdrop. They offer rides a couple of weeks in December and continue until after New Year's Day, depending on the current snow conditions. Their sleighs hold a maximum of 8 adults, and rates are $45 per person. Ages 5 and under ride free. 
Conclusion
Come enjoy the jingle of the horses and the brisk mountain air on one of Durango's authentic sleigh rides. With all of the breathtaking scenery and beautiful natural landscapes, Durango is the place for a winter getaway. Make your holiday plans for one of the most magnificent natural areas in the country. Whether you are planning a family reunion, some quality time with your immediate family, friends, or just your significant other, a sleigh ride through Colorado's majestic landscapes will leave you enthralled; full of the Winter spirit and holiday cheer.