Durango is the perfect place to visit this summer for your next vacation in and around Colorado. Located in southwestern Colorado, Durango has some of the best outdoor activities in the whole state. 
Planning your next trip to Colorado? Have you considered the hub for everything Colorado: Durango?
For some, it's access to the slopes like Purgatory Resort, mountain biking in Cortez, visiting sacred cultural sites at Mesa Verde National Park, and even just taking a scenic drive on the incredible San Juan Skyway/Million Dollar Highway.
But there's much more to discover in Durango.
As you're planning your next vacation or adventure to Colorado, here are 50 fun things to do around Durango and the Four Corners area this summer:
#50 Take the Train: Durango & Silverton Narrow Gauge Railroad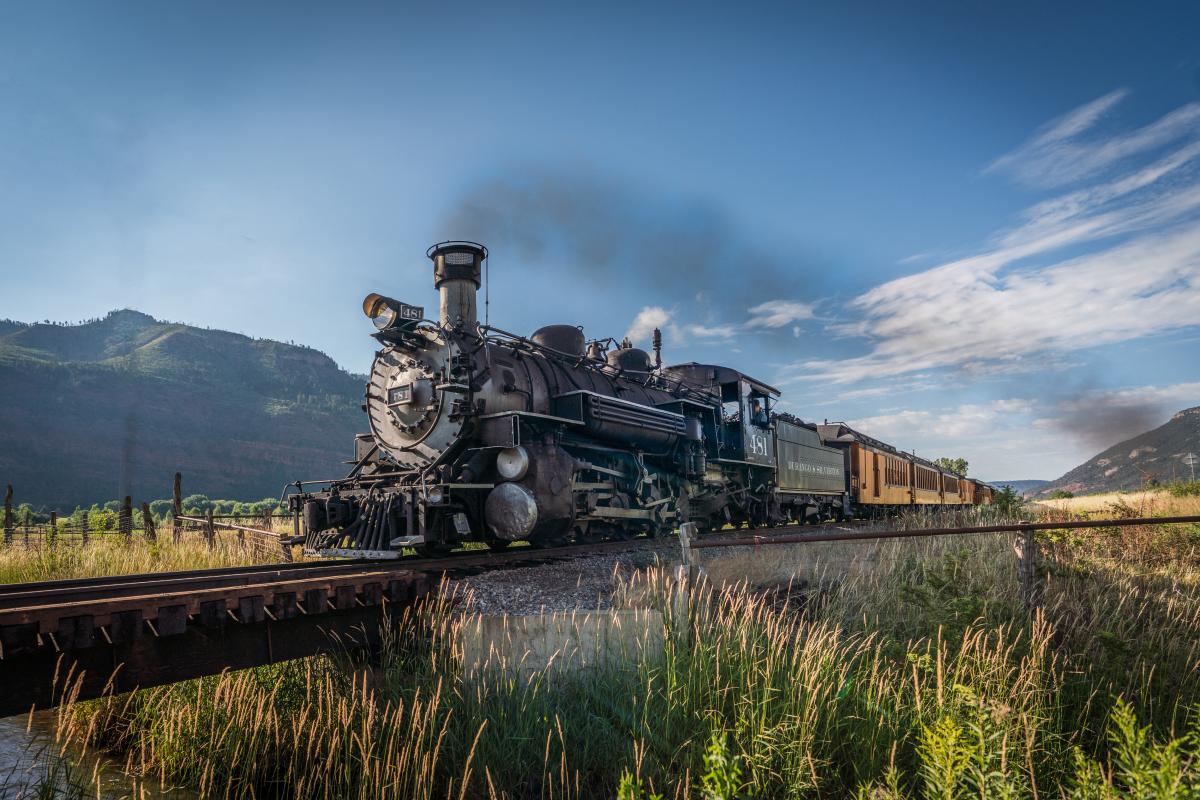 The Durango & Silverton Narrow Gauge Railroad (known as the Train), is one of our attractions that put Durango on the map. A steam-powered locomotive, the train chugs along canyons and valley floors from Durango to Silverton offering breathtaking views of the San Juan Mountains, Animas River valley, and over two million acres of the San Juan National Forest.
#49 Take a Roadtrip and Drive the San Juan Skyway
The famous San Juan Skyway is a scenic loop that connects Durango, Silverton, Ouray, Ridgeway, Telluride, Rico, Cortez, and Mancos together. This full-day drive passes miles of mountain ranges, alpine lakes, and dense National and State forests. From the comfort of your seat, enjoy all of what southwestern Colorado has to offer.
#48 Mountain Bike at Purgatory Bike Park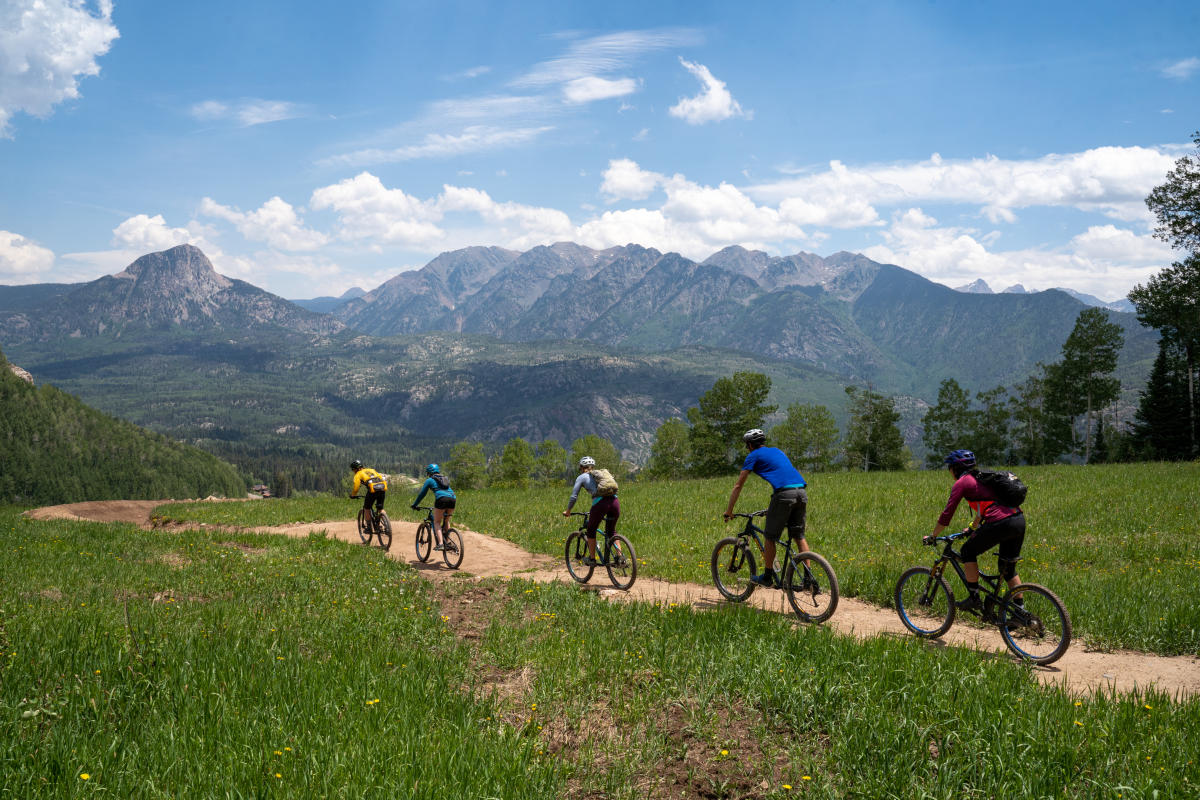 Photo courtesy of Purgatory Resort.
With over 400 miles of trails, Purgatory's Bike Park should be at the top of your summer bucket list if you're a mountain biker. The variety of downhill trails available makes mountain biking here great for riders of all skill levels. Enjoy a backdrop of the Needles Mountains and San Juan National Forest as you cruise down the trails back to the bike-chairlifts.
#47 Go Art Gallery Hopping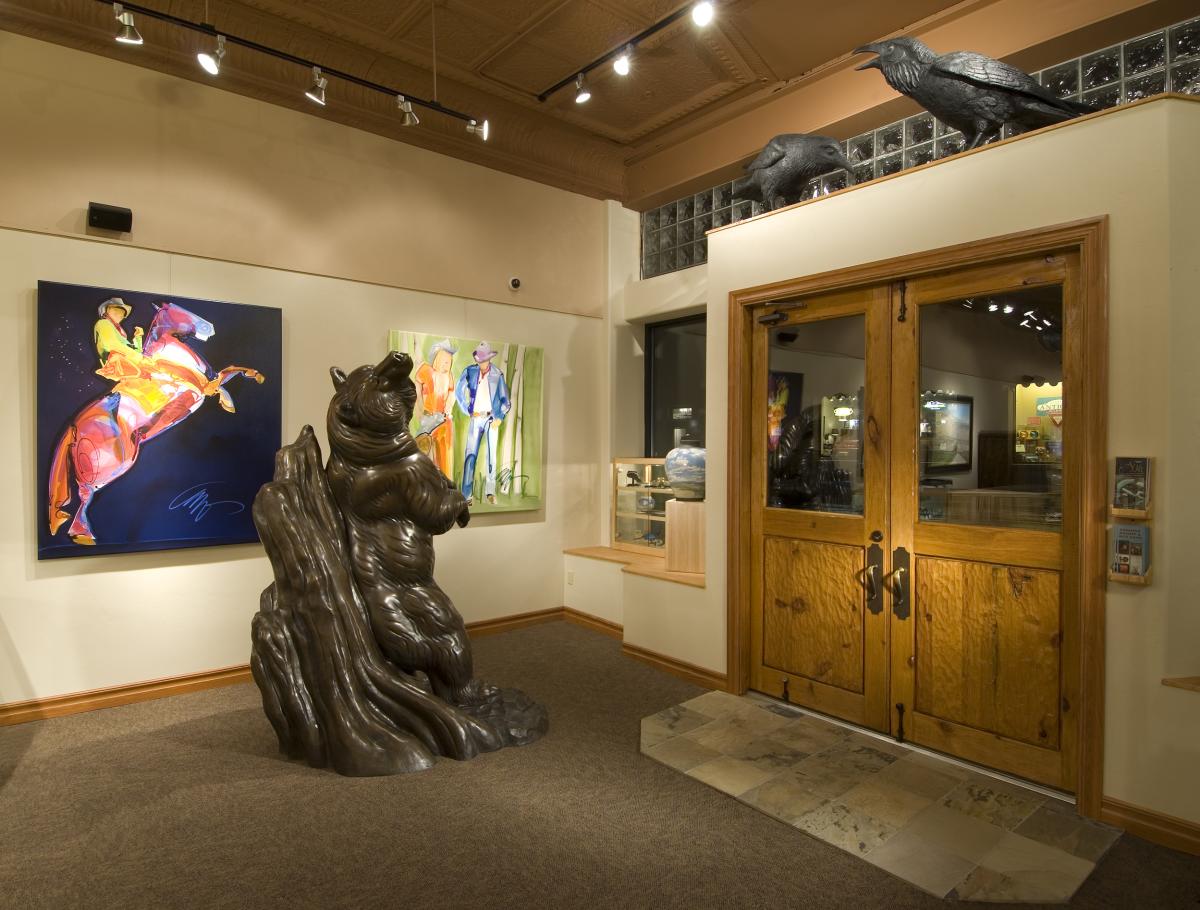 Downtown Durango is home to over 30 art galleries and studios featuring metal sculptures, oil paintings, Native American pottery and jewelry, landscape photography, glass-blown art, and more. Become inspired by the incredible talent of Durango's local artists as you stroll from gallery to gallery. Durango's art galleries have something for everyone!
#46 Discover Your Past at Mesa Verde National Park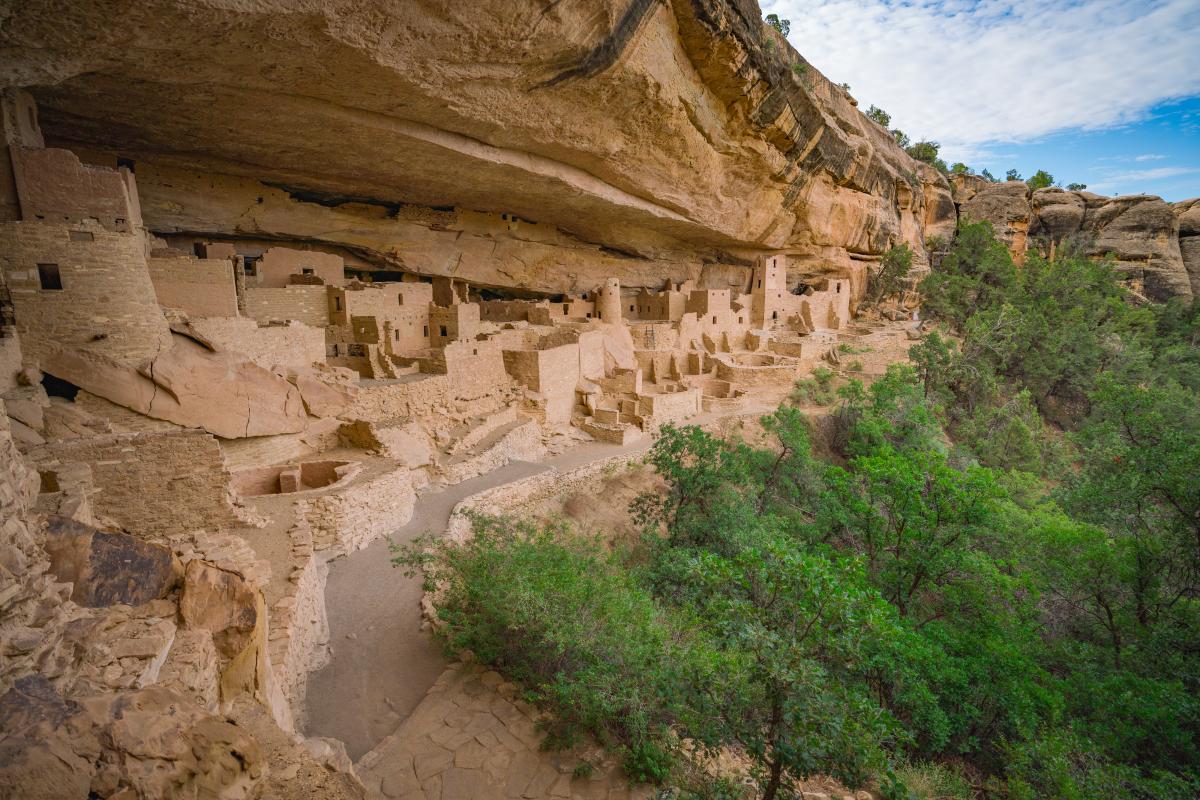 Located just west of Durango outside of Mancos, Mesa Verde National Park is home to over 5,000 archaeological sites, the most famous of which are the cliff dwellings. Mesa Verde's sites are contrasted against the tall, red-brown sandstone cliffs and high-desert scrubs and flowers making the whole Park seem otherworldly. Enjoy either a self-guided walking tour or a scenic drive through the Park's cultural sites.
#45 Soak at Durango Hot Springs & Spa
About 15 minutes north of downtown Durango lies the newly completed Durango Hot Springs & Spa resort. With over 12 spring-fed pools, visitors will find this oasis a great reward anytime during a trip. The pools feature a range of temperatures for you to enjoy as you drift away to sounds of the nearby forest and bubbling springs.
#44 Shop 'Til You Drop
Downtown Durango has over 500 shops with everything you'll need for your visit. Enjoy clothing stores, gear shops, home and kitchen stores, and more. Whether you start at north Main and walk south or vice versa, you're sure to find something you'll love.
#43 Grab Coffee and Crisp Veggies at the Farmer's Market
The Durango Farmers Market is held every Saturday from 8:00 am to noon a block west of Main Avenue. The Farmers Market offers not just local produce but crafts, gifts, coffee, and breakfast with local musicians entertaining you as you stroll the market in the morning sun.
#42 Go Food-Trucking at 11th Street Station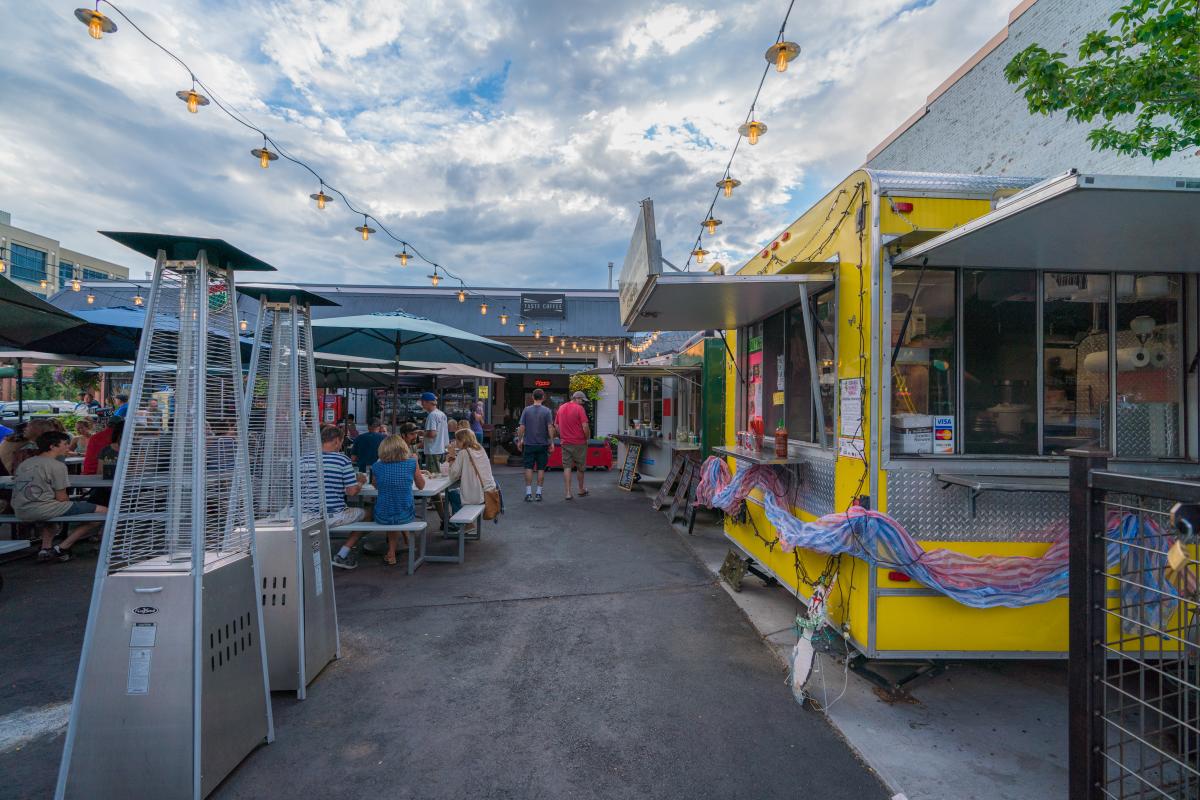 11th Street Station is home to Durango's food truck scene combined with premier outdoor seating. Grab lunch, dinner, or a quick bite before sitting outside in the sun overlooking Main Avenue or the La Platas Mountains from the back patio. You'll find pizza, burgers, Thai, Mexican, sushi, and more from the food trucks at 11th Street Station.
#41 Mountain Bike at Horse Gulch
A local favorite, Horse Gulch is located just east of downtown Durango. The area features numerous trails that weave and connect a giant meadow to nearby mesas. Miles of trails can be ridden in Horse Guide with views of Durango's mesas and La Plata Mountains in the distance.
#40 Go SUPing on Lake Nighthorse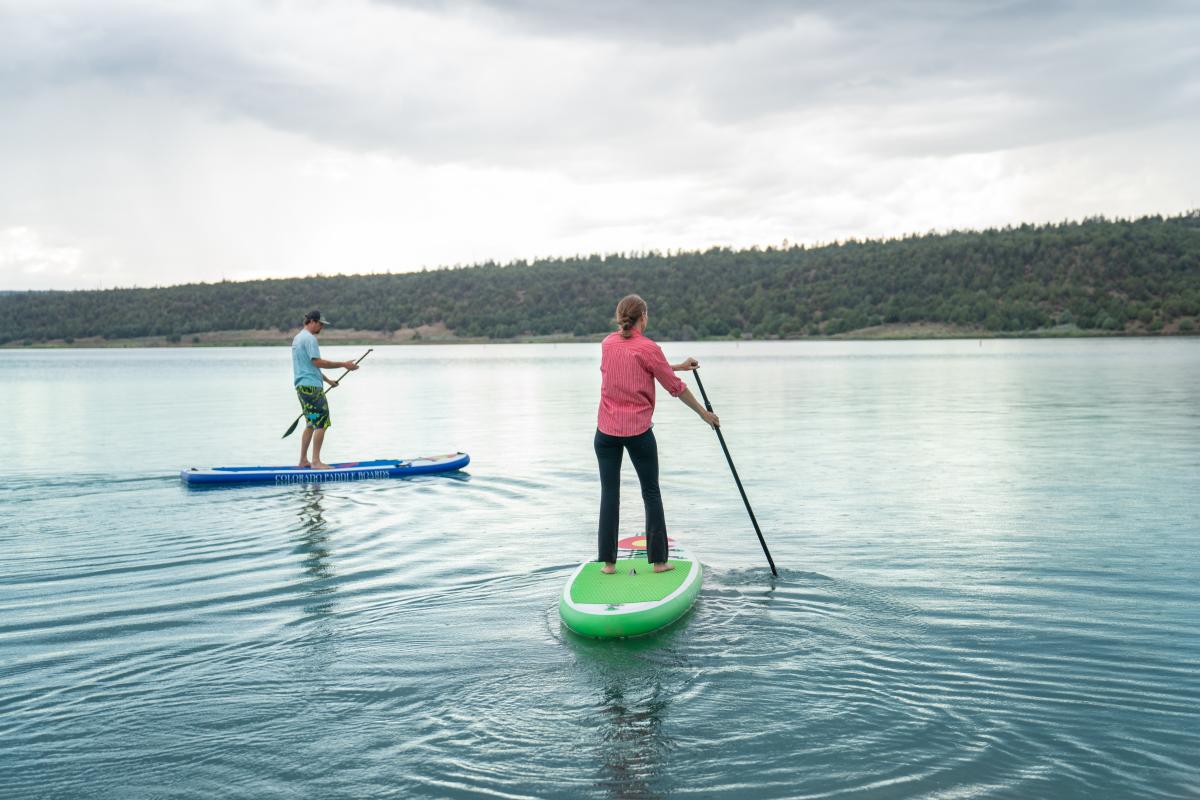 Stand-up paddleboarding or SUPing is a popular way to enjoy Durango's lakes. Just outside of downtown Durango lies Lake Nighthorse, a large reservoir, and popular SUPing spot. Grab your board and your paddle and hit the calm, cool waters, and enjoy views of Durango's mesas and mountains from the tip of your board.
#39 Tube Down the Animas River
During low-water and low-flow times, using an intertube is a great way to explore the calmer waters of the Animas River. Start your tubing adventure at the 32nd Street put-in and enjoy views of downtown Durango while you lounge and float your way downstream. Get out at 9th Street to avoid the larger rapids.
#38 Whitewater Rafting Down the Animas River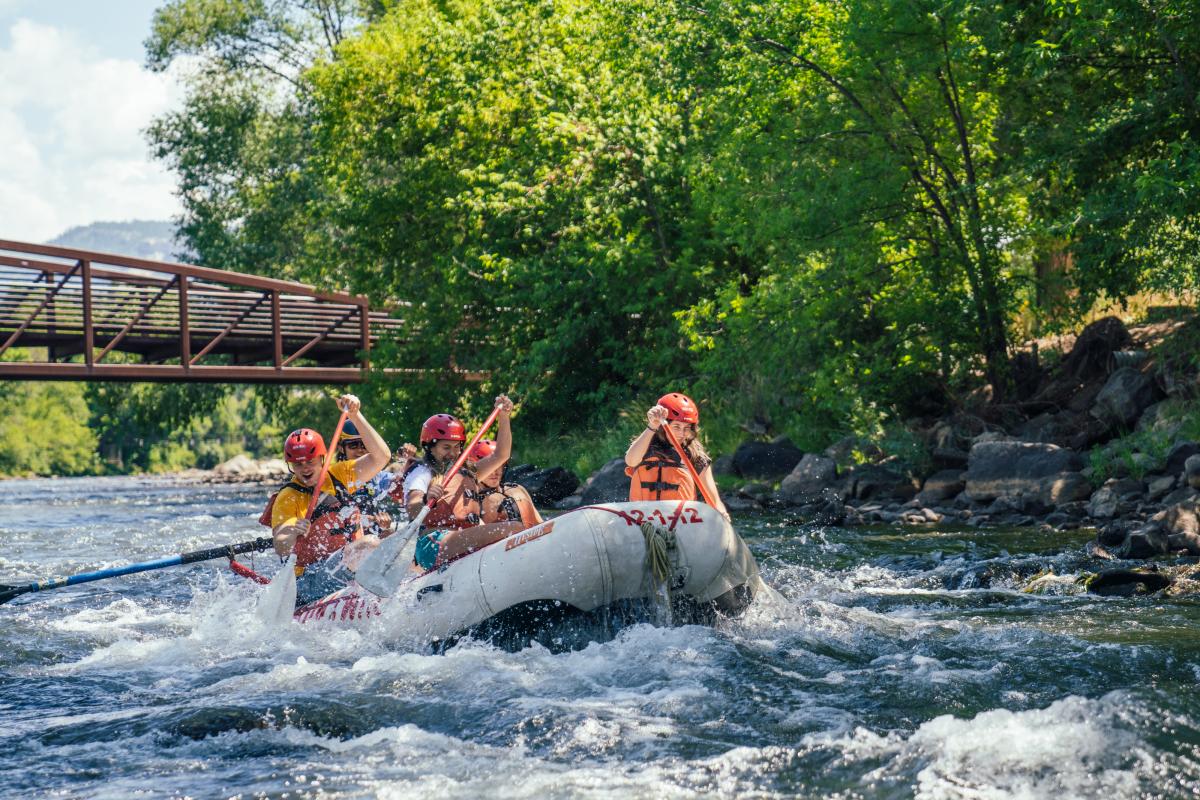 The ultimate way to experience the Animas River. The most common whitewater rafting on the Animas River starts north and ends a few miles south of downtown. The route crosses through several rapids including the famous Durango Whitewater Park. Most people hire a guide that provides gear, car shuttling, and navigation. Climb on board with one of Durango's white water rafting outfitters for a day of laughs and smiles.
#37 Hike to Gudy's Rest on the Colorado Trail
The 480+ mile Colorado Trail snakes through the entire state with one end in Denver and the other...in Durango! One of the best introductions to the Colorado Trail is to hike to "Gudy's Rest," a high spot on the trail that overlooks the Animas River valley and Junction Creek. This 7.9 round-trip hike hugs Junction River and pine forest the entire way.
#36 Fishing at Andrews Lake
Off of the San Juan Highway about 10 miles from Durango lies a hidden gem: Andrews Lake. A well-stocked lake at the foot of 13,000-foot Snowdon Peak, Andrews Lake offers 360-views of the San Juan Mountains while you're fishing for trout.
#35 Have a Picnic Off the Rim Trail
The Rim Trail is a very popular hiking and mountain biking trail that sits on edge of Fort Lewis College. With huge views of downtown Durango, the La Plata Mountains, and the Animas River valley, there's no better place in Durango to have a picnic. Our favorite spot is in the grass field next to the Fort Lewis Chapel. Grab take-out lunch from a Durango restaurant, set up your hammock, and enjoy the views!
#34 Take an Evening Stroll with Ice Cream
Summer in Durango would not be complete without ice cream! After a long day of playing, get a frozen treat to go and take an evening walk around downtown Durango. Stroll down Main Avenue or on historic 3rd Avenue for a view of Durango's historic homes.
#33 Bike the Animas River Trail
The Animas River trail spans over 9 miles from the north end of town to the south. This paved trail is a very popular biking trail during the summer and for good reason! You'll see views of the La Plata Mountains, the Train, Durango's mesas, and more as you bike ride along the Animas River. Our favorite part of the trail goes from the Durango Public Library to the Whitewater Park.
#32 Visit Molas Pass during Golden Hour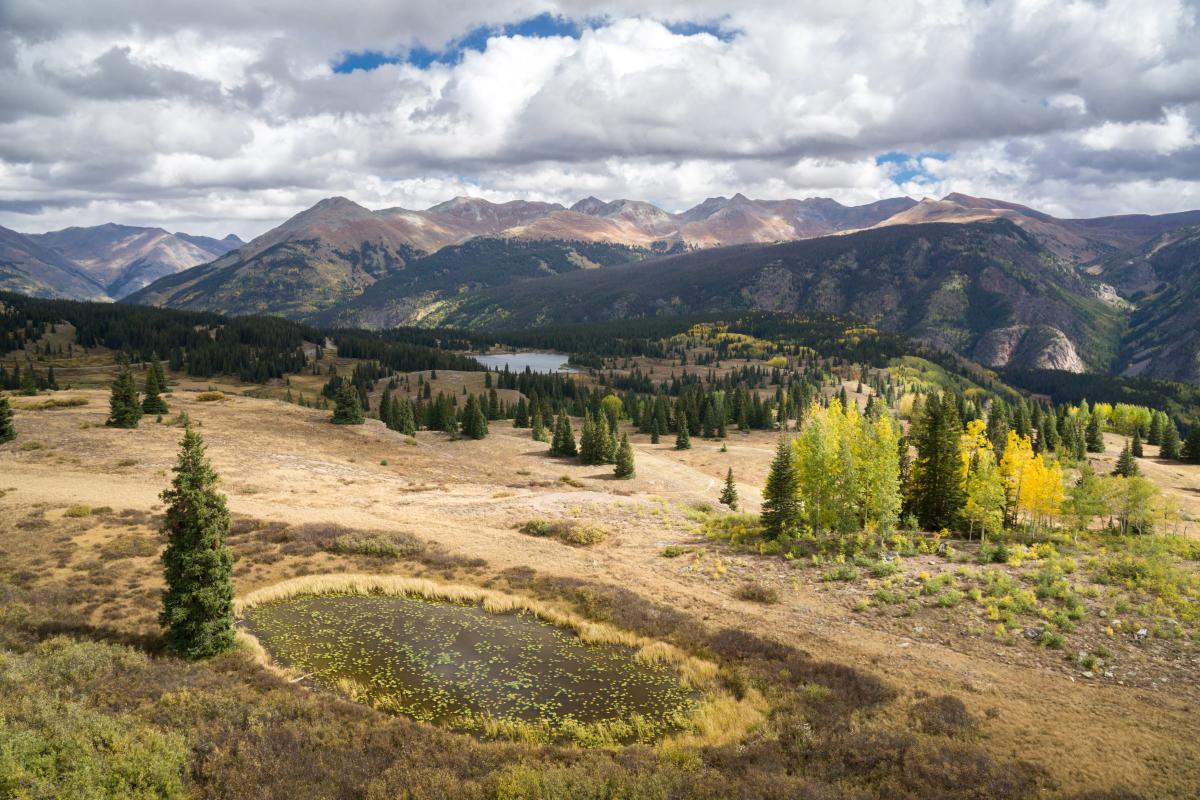 30 minutes north of Durango lies the 10,000-foot mountain pass: Molas Pass. The pass sits on a crest with 360-degree views of the San Juan Mountains and is an epic spot to visit during Golden Hour and sunset. 
For incredible views of the mountains during Golden Hour, get to the parking lot at Molas Pass at 7:00. For a scenic drive, start at 6:00 from Durango and drive to Silverton and back.
#31 Drive La Plata Canyon
The La Plata Mountains are actually two ranges of peaks that are split by a valley: La Plata Canyon. Drive your way through 18.5 miles of scenic gold! The last two rocky miles may require a 4-wheel drive vehicle or a good old-fashioned hike on your own two feet. Either way, this activity will not disappoint!
#30 Kayak on Vallecito Lake
Head 20 miles northeast of Durango to Vallecito Lake to rent kayaks for a day of family fun! Splash around in one of the largest and most beautiful lakes Durango has to offer, as you spend your day surrounded by the mountains - a certain promise of spectacular views and lasting memories.
#29 Feed the Fish at the Fish Hatchery
Just a stone's throw away from the Animas River Trail north of Downtown Durango lies the Durango Fish Hatchery and Wildlife Museum. Besides being a nature museum with displays and information about Durango's local wildlife, visitors can feed the hatchery's fish via coin-operated dispensers. The outdoor tanks located on the grounds produce over 1.3 million fish a year that help stock some of the waters around the state.
#28 Hike the Colorado Trail from Little Molas Lake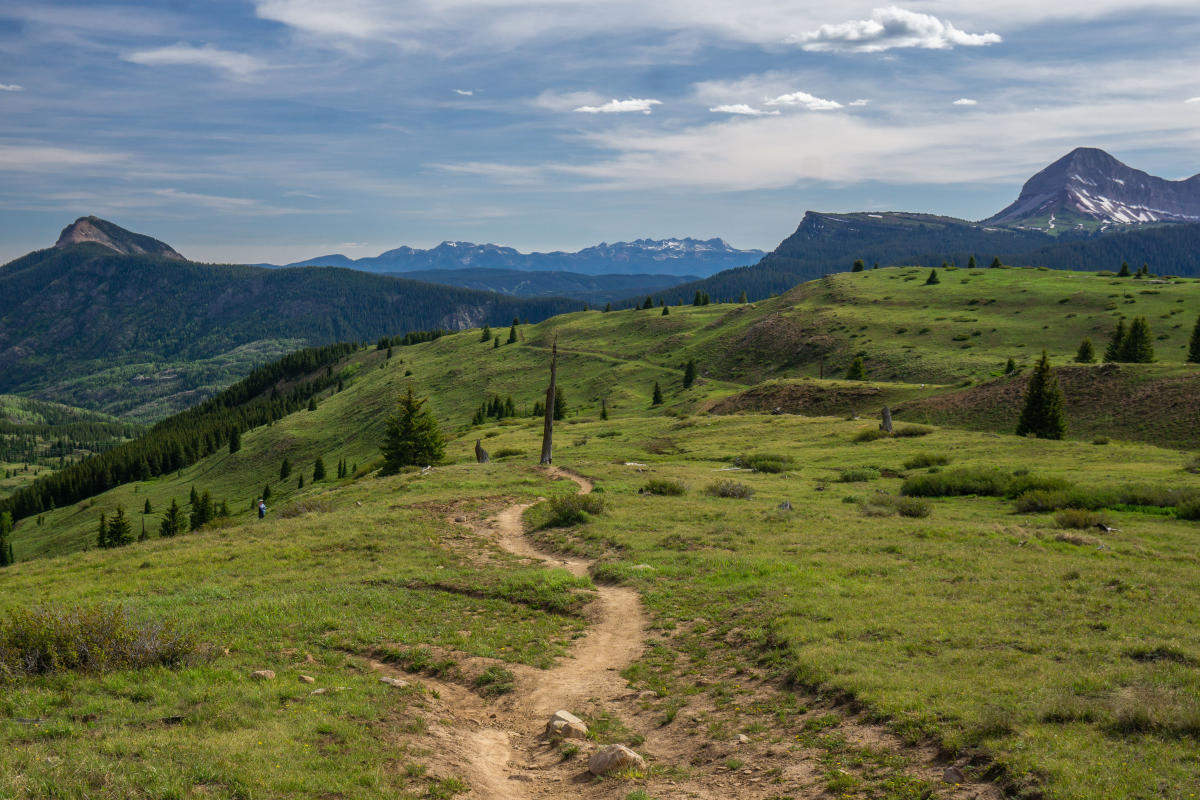 The beautiful Little Molas Lake Trail offers a 10-mile round-trip up to Lime Creek. You will gain over 800 feet of elevation as you march the breathtaking trail, wedged within the San Juan Mountains. This is perfect for any intermediate hiker, and you can even bring along your furry friend!
#27 Enjoy Take-out at Buckley Park
Order take-out from our multitude of dining options and relax at Buckley Park, located on the north end of Main Avenue. This spot is a great place to hang out for a mellow evening or gather for a city-wide event, either way, this is the ideal evening spot.
#26 Disc Golf at Fort Lewis
Fort Lewis College offers an on-campus disc golf course, free to play on at any time. The course is composed of 18 baskets located on both the northeast and southeast sides of the campus and is an excellent place to hang out in a lowkey environment for a relaxing activity.
#25 Dinner or Happy Hour at the Diamond Belle Saloon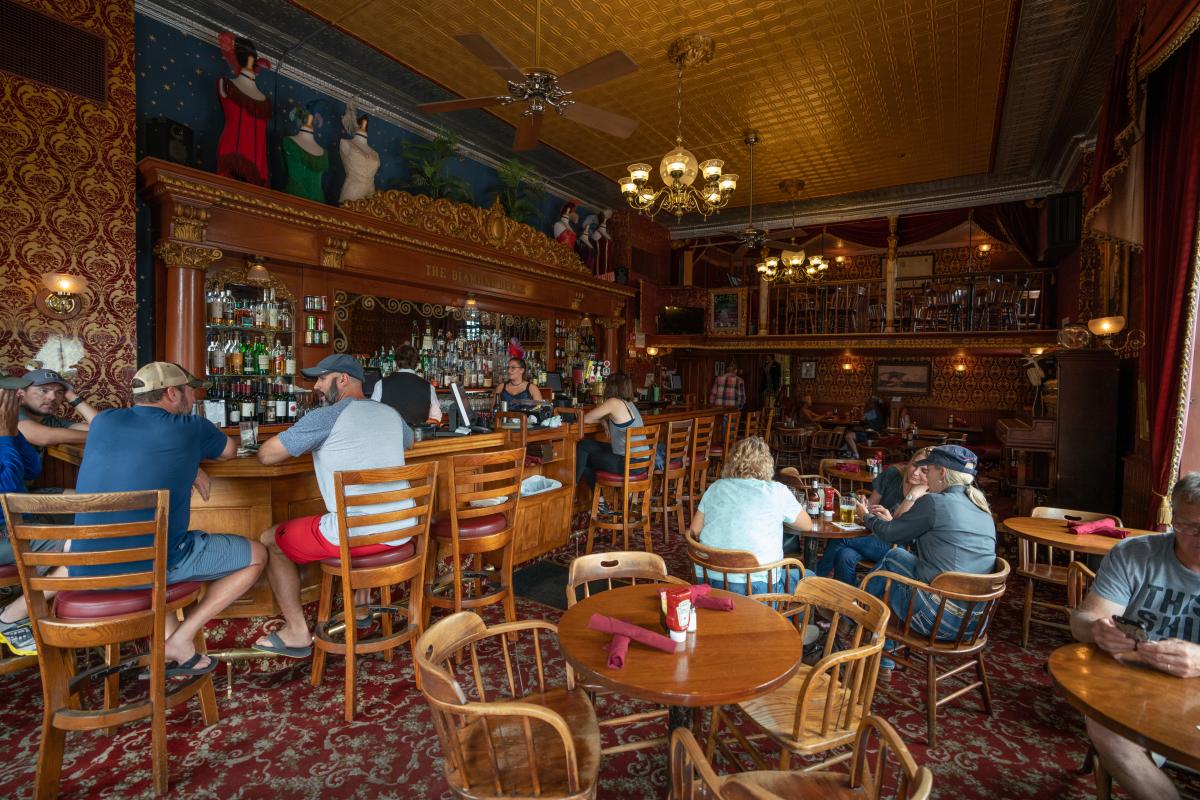 Go back to the 1800s while you dine at The Diamond Belle Saloon located inside The Strater Hotel- a Historical Landmark a living reminder of the past. The Belle offers an eclectic variety of dishes, happy hour every day from 4:00 pm - 6:00 pm, and a costumed waitstaff. Here, you are sure to find exciting ragtime music that will set the scene for an evening of Old Western magic!
#24 Agriculture Tour at James Ranch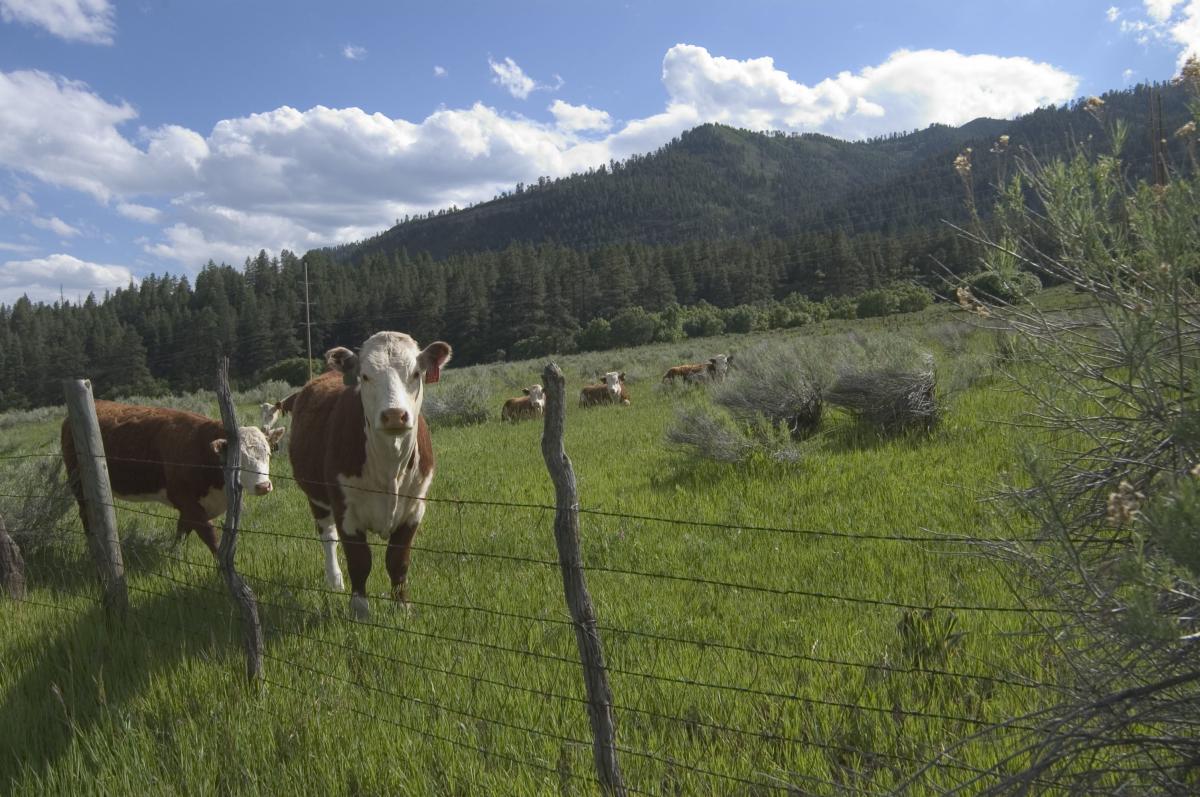 James Ranch is offering a self-guided tour, where you can meet creatures such as baby goats, chicks, and cows in the milking parlor! Make your way to the market and buy the freshest produce around, straight from the farm to your homemade meals. Or, if you would prefer someone else make it for you, head to the James Ranch Grill for mouth-watering burgers, sandwiches, and beyond! 
#23 Play at the Powerhouse Science Center
The Powerhouse Science Center is an establishment that values the developmental importance of children learning and discovering, even when they're on Summer vacation. The center offers a variety of camps, field trips, and tutoring programs that will occupy your child for a few hours while you relax and enjoy yourself.
#22 Take an Art Class at the Durango Arts Center
They are back from their intermission! 
While they are still not offering in-person performances, the Durango Arts Center is now offering online art classes to stimulate your creativity and shine a light on the magic of art! The classes include anything from ceramics to theater arts, and are available to adults and children alike!
#21 Fishing at Lemon Reservoir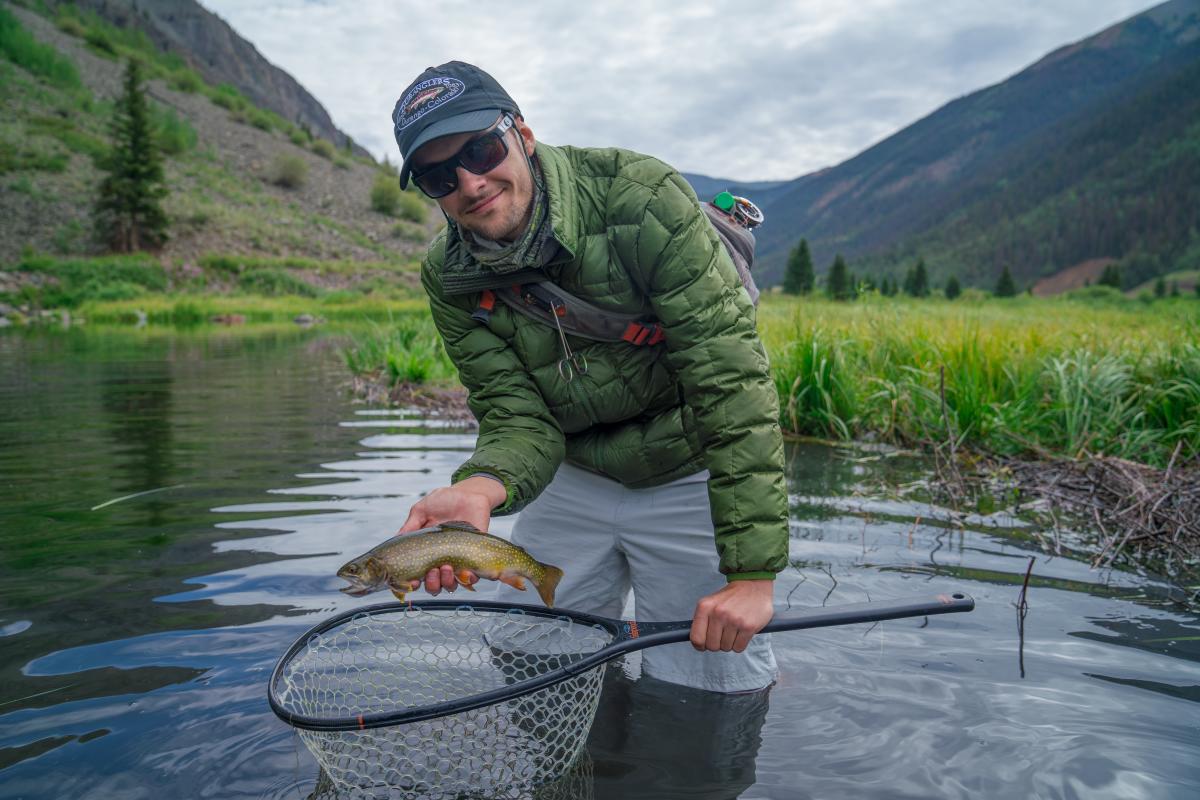 Lemon Reservoir is a magnificent area just northeast of Durango. The reservoir is known for its award-winning fish and is a hub for all fish lovers. Bring your rod or rent one from a local shop and enjoy a day on the brink of the water, or, explore the other countless activities and amenities available.
#20 Ride the Inferno Mountain Coaster at Purgatory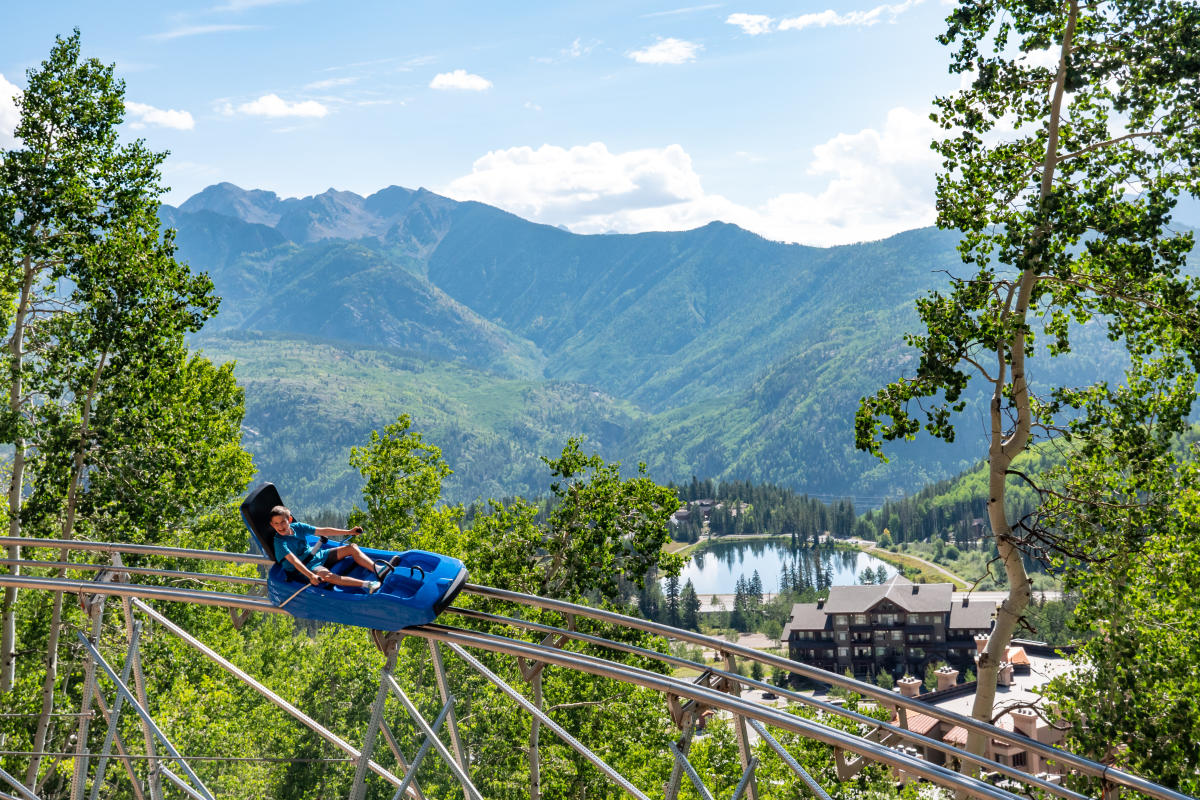 Purgatory Resort is one of our finest accommodations in the Durango community and is home to the Inferno Mountain Coaster: a mile-long thrill that guides you through the trees while providing an unbeatable mountainside view, all while YOU control your own speed. 
#19 Camp at Emerald Lake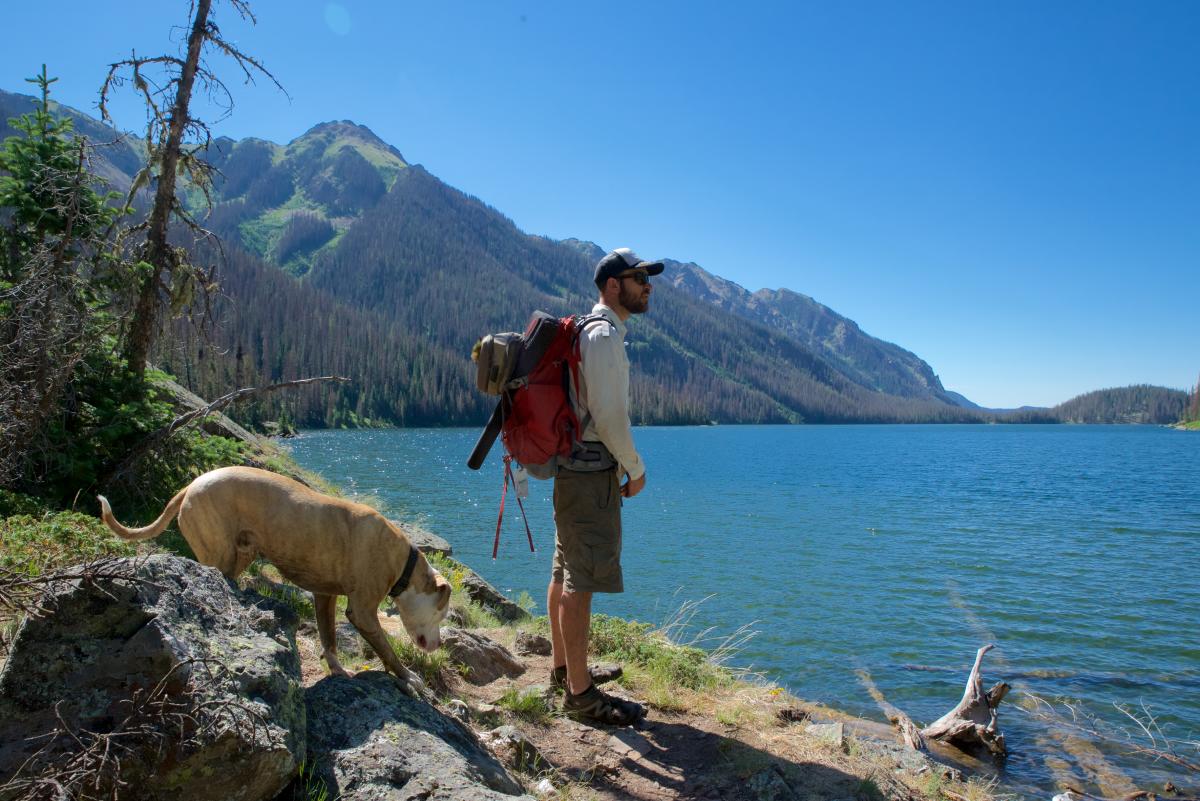 Emerald lake is distinguishable for its magnificent mountains and dazzling, green water - a view that surpasses any image of splendor one could ponder. The lake, nestled between two mountains, is a haven for camping and is renowned for having the most popular hiking trail in the San Juan Mountains. It may even be worth an early morning visit to catch sight of the breathtaking sunrise!
#18 Climb the 500 Steps of the Sky Steps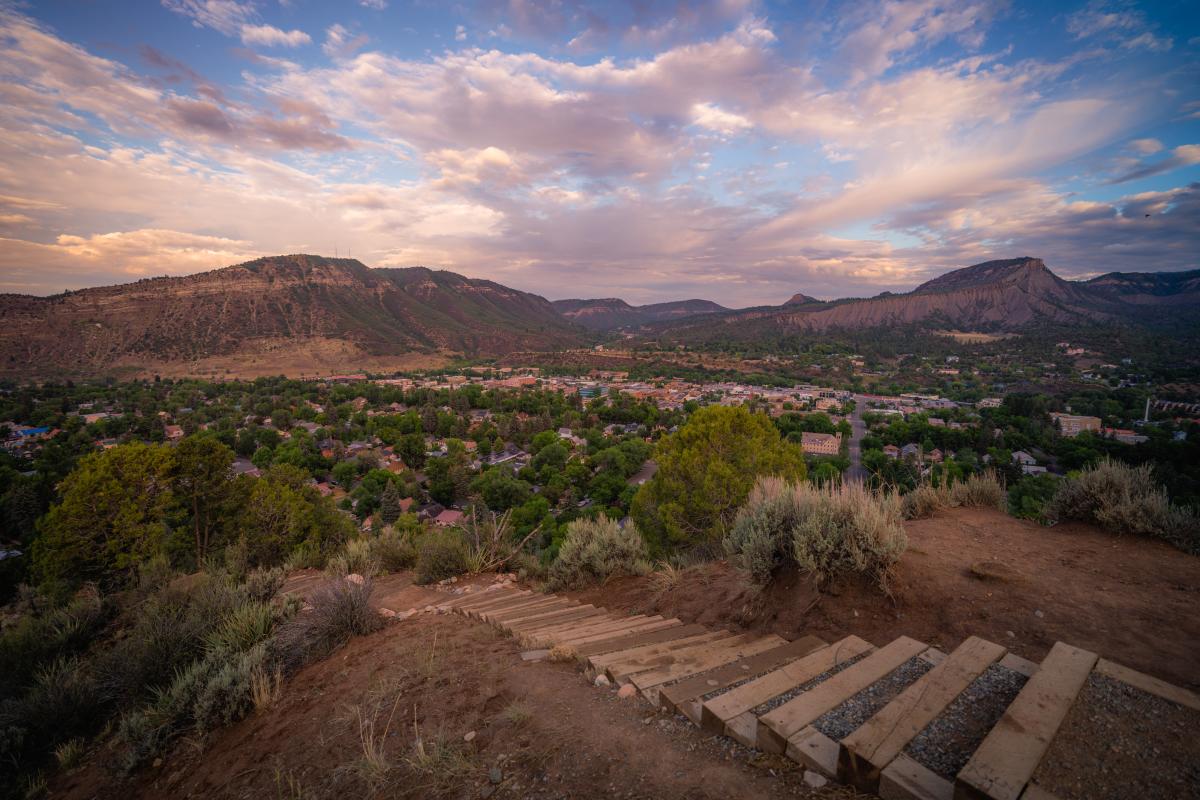 Trekking the Sky Steps up to Fort Lewis is a must for anyone visiting Durango. The stairs start Downtown on 10th street and guide you all the way up to Fort Lewis College, where you can see our lively town below you, and the picturesque landscaping of the vast mountains in front of you.
#17 Summit a 14er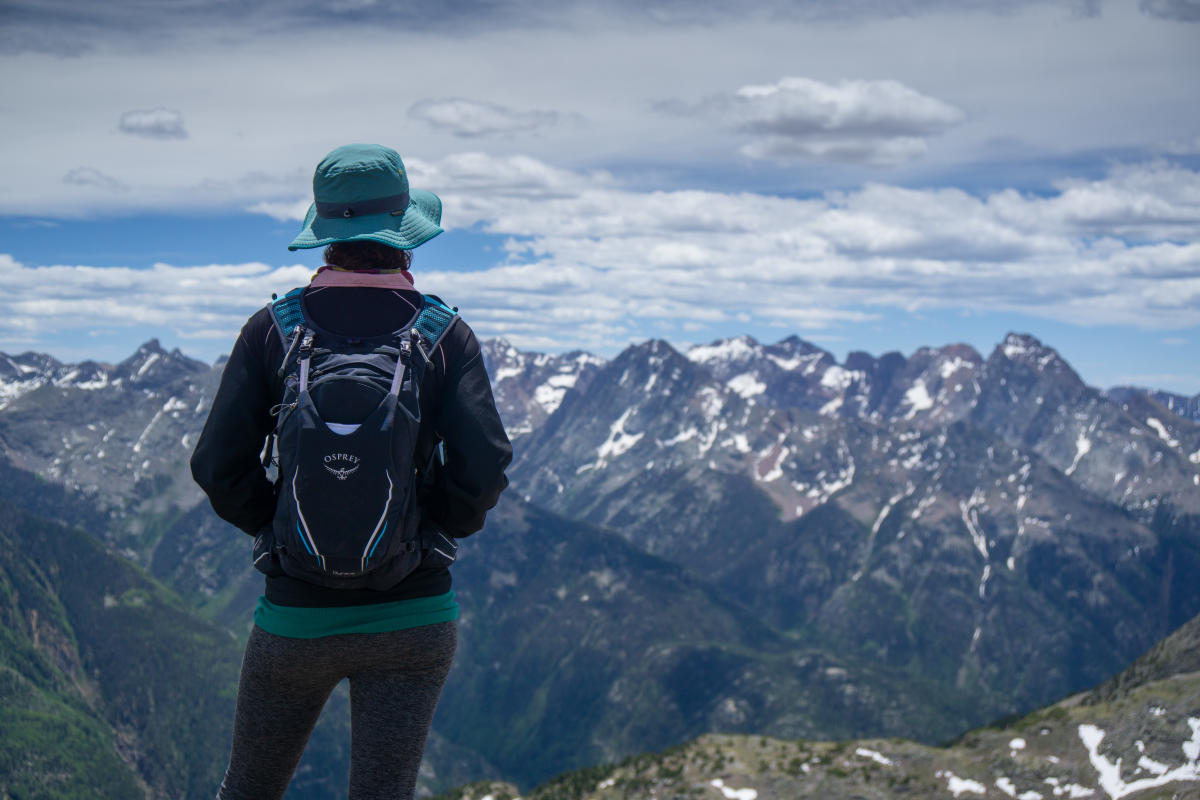 Any Colorado native will tell you that you can't visit without climbing a 14er: a mountain with a peak exceeding 14,000 feet. If you are the athletic type, you may enjoy a journey to the top of one of the many 14ers near Durango, where you will spend approximately 10 hours hiking. Don't forget to pack plenty of water and a camera!
#16 Horseback Riding in the San Juan National Forest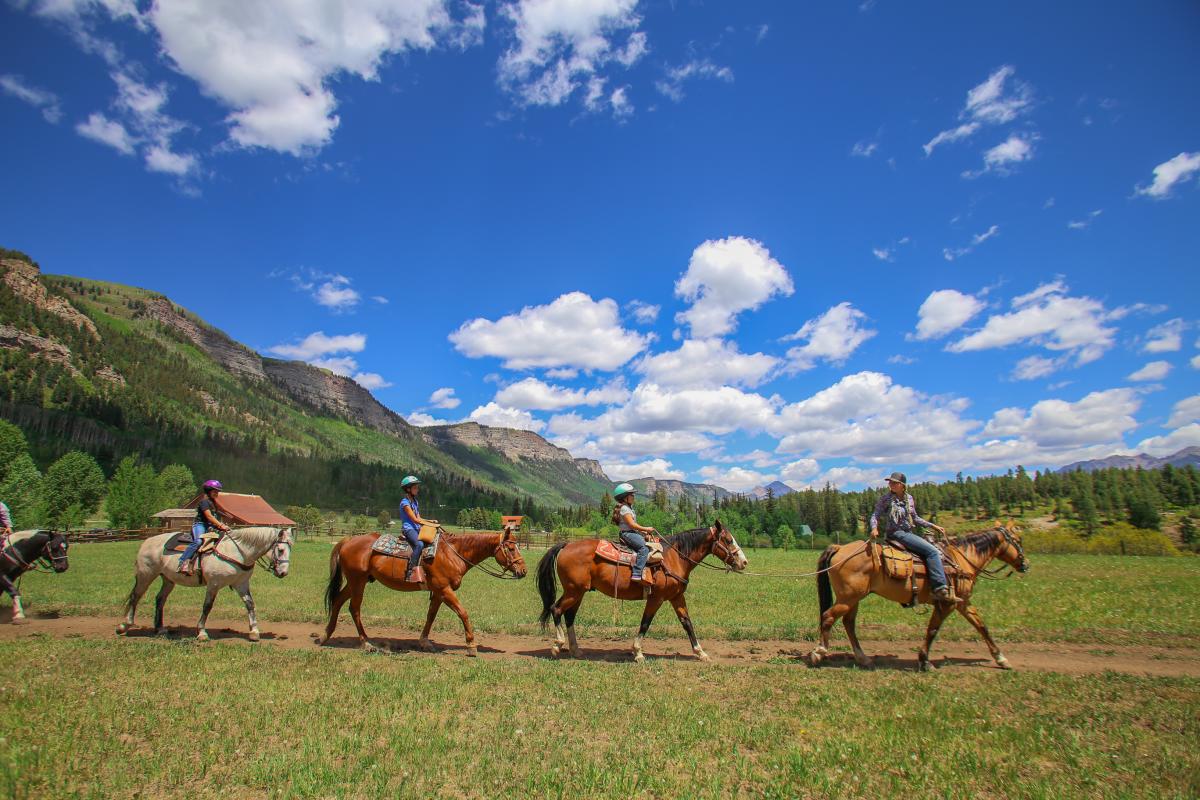 Trot through the San Juan National Forest on horseback as you make your journey through the vast valleys and absorb the breathtaking scenery. Horseback riding is the perfect activity for the whole family to enjoy or a great pastime for couples looking for an easygoing adventure.
#15 Get Brunch
Sunday brunch is the perfect way for anyone to unwind and relax after a week filled with adventures, and luckily, you don't have to leave Durango to find it. Grab a bite at one of our spectacular brunch spots for a taste of delightful dishes ranging anywhere from steaming hot biscuits and gravy, to crepes sweeter than honey, you are sure to find a delicious meal and a great time!
#14 Shop at the Sunday Flea Market
The Flea Market has just reopened and will take place from 7:00 am to 3:00 pm every Sunday! If you've got an itch for shopping, there is no doubt that this is the perfect place to come and find beautiful pieces and antique treasures. A fantastic way to occupy your Sunday afternoon with an easygoing activity.
#13 Birdwatch for Peregrine Falcon in Perins Peak Wildlife Area
Durango is a haven for bird lovers who enjoy gazing up at the sky as the magnificent critters glide effortlessly throughout the vast sky. Check out some of the greatest bird hotspots in town and don't forget to check out Perins Peak State Park to search for the Peregrine Falcon! Please note, everyone who enters a Colorado State Wildlife Area now must possess a proper and valid license to hunt or fish in Colorado, including mountain bikers, hikers, etc. 
#12 Hike Hogsback Mountain via the Ridge
Located west of Durango, Hogsback Mountain is home to one of the greatest hikes in the state! The Hogsback Ridge Trail is a moderately difficult 2.8-mile loop that promises great exercise as you make your way through the rocky terrain to the top of the mountain for a breathtaking view of the entire city and neighboring mesas.
#11 View the Circle of Life Ceiling at the Southern Ute Museum
The Southern Ute Museum celebrates the indigenous Southern Ute Tribe by educating visitors on the rich and vibrant history of Native American culture here. The building itself is a display of the architectural brilliance of the Southern Ute Tribe, as seen in the Circle of Life ceiling. The gallery allows museum-goers to catch a glimpse of the incredible artifacts and art created by the tribe, which serves as a reminder to honor the tribe and its history.
#10 Find the Bootleggers' Hiding Spots in the Strater Hotel
The historic Strater hotel has been around for over 130 years and was often a place where Bootleggers hid alcohol during prohibition! You can search for these spots in the Strater lobby, discover the endless historical speakeasy, or ask around for theories and stories of ghosts!
#9 Walk "The Grid": Durango's Residential Neighborhood
Take an evening stroll through The Grid to tour our beautiful homes surrounded by vibrant gardens, beautiful yards, and the friendliest faces in southwest Colorado. You will surely feel the warmth and hospitality that draws so many people to Durango!
#8 View the Wildflowers at Coal Bank Pass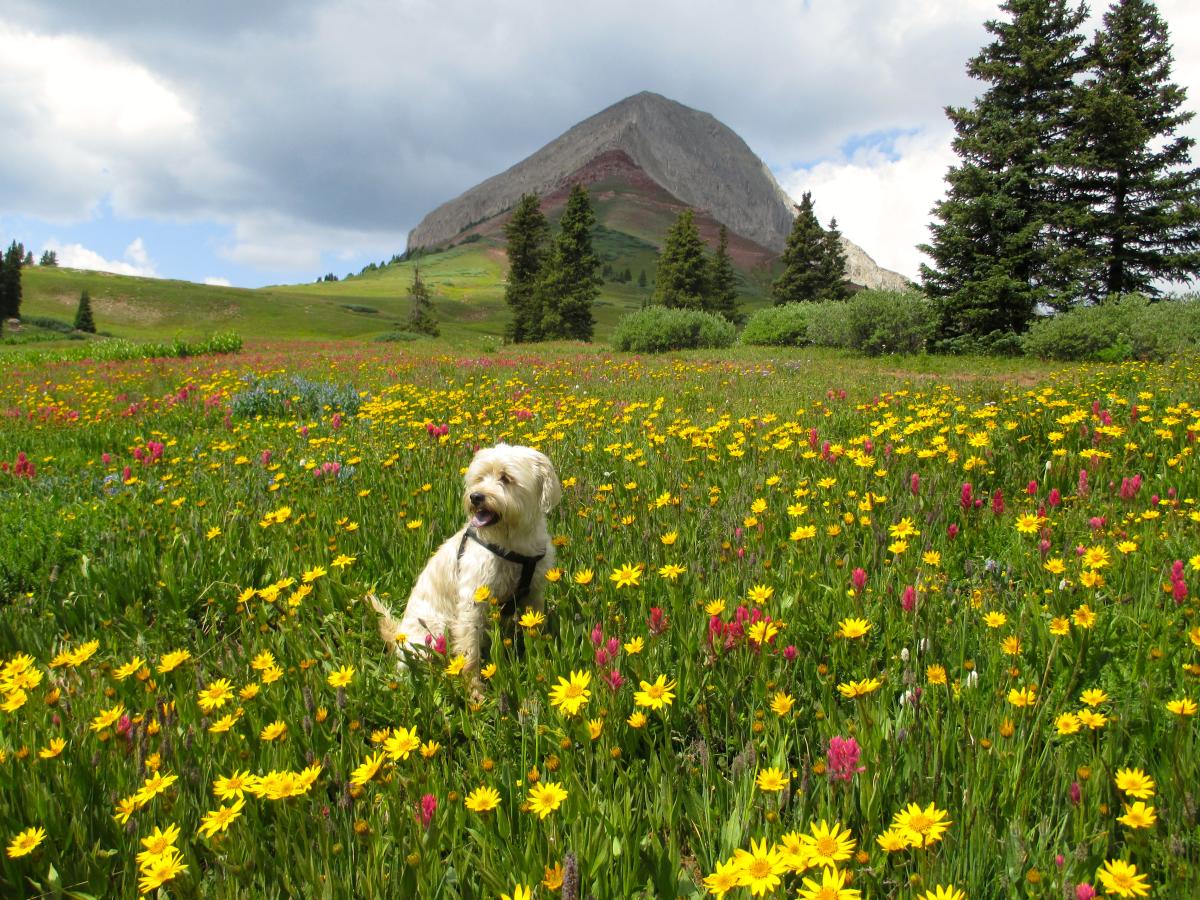 This mountain pass provides hikers with a spectacular trail accompanied by the extravagant site of vibrant wildflowers dancing through the meadow amongst a symphony of colors! If you want to opt-out of hiking, you can also drive along the pass to view the majestic flowers.
#7 Float and Swim at Memorial Park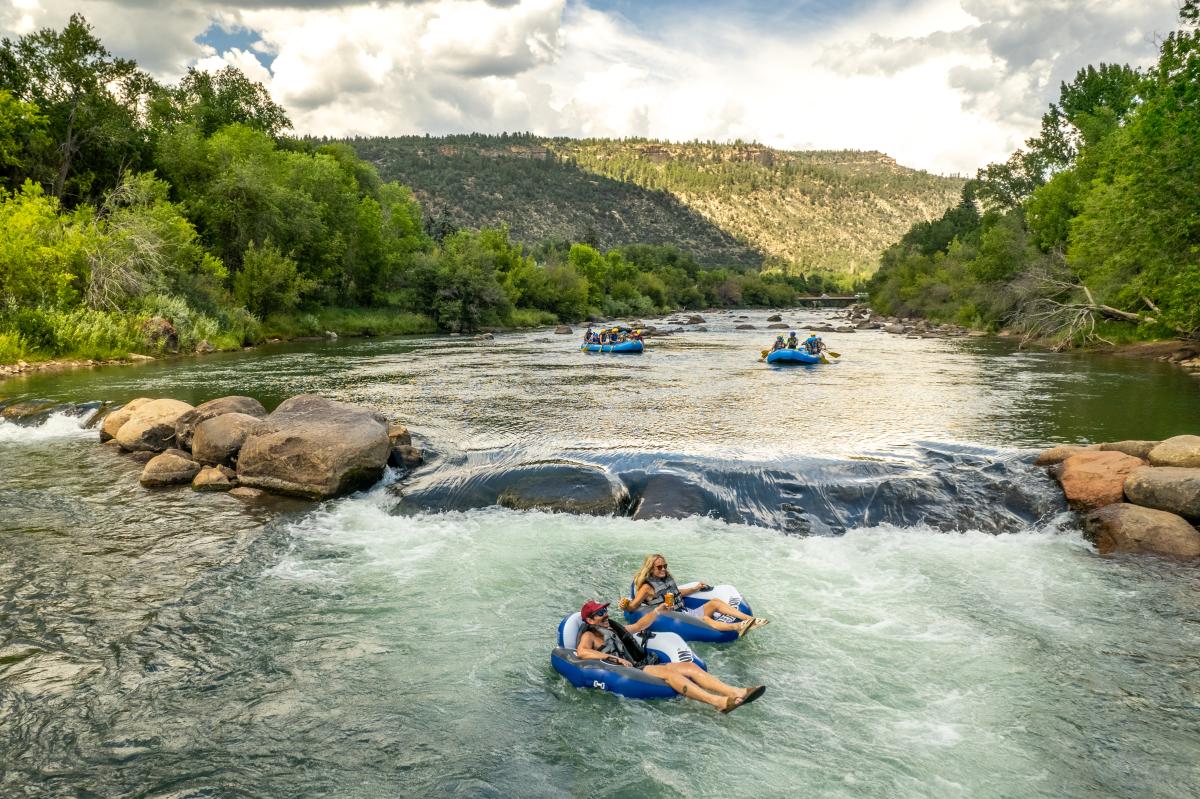 Perched on the Animas River just north of downtown, Memorial Park is a beautiful area with swimmable rapids and a beach- perfect during a hot summer day. With crystal-clear water and views of the nearby mesas, Memorial Park is a great place to swim, float, and tube!
#6 Go Off-Roading on the Alpine Loop to Animas Fork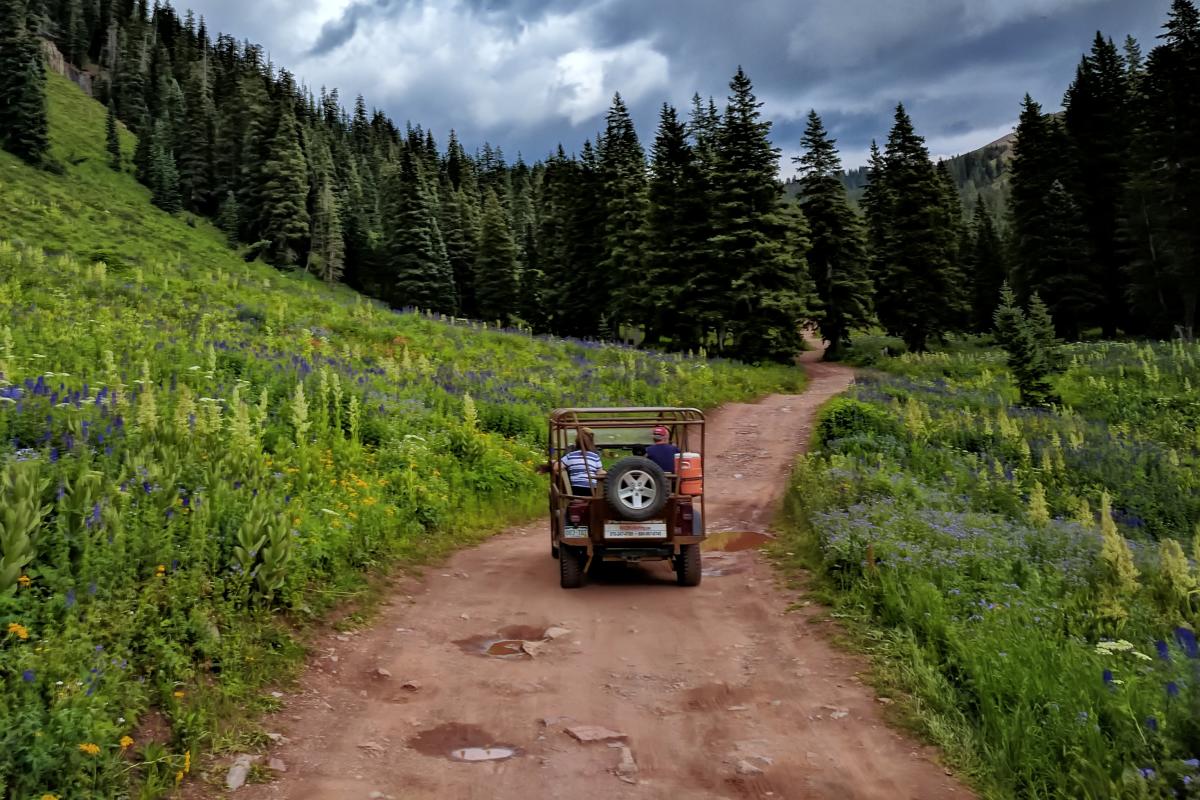 You will not want to miss the opportunity to go off-roading in the spectacular Alpine Loop as you embark on a 65-mile journey of scenic glory. The loop, which you can drive through any time between June and September, is met with the ethereal view of vast meadows, blossoming flowers, and mighty mountains!
#5 Find a Bargain at One of Durango's Thrift Stores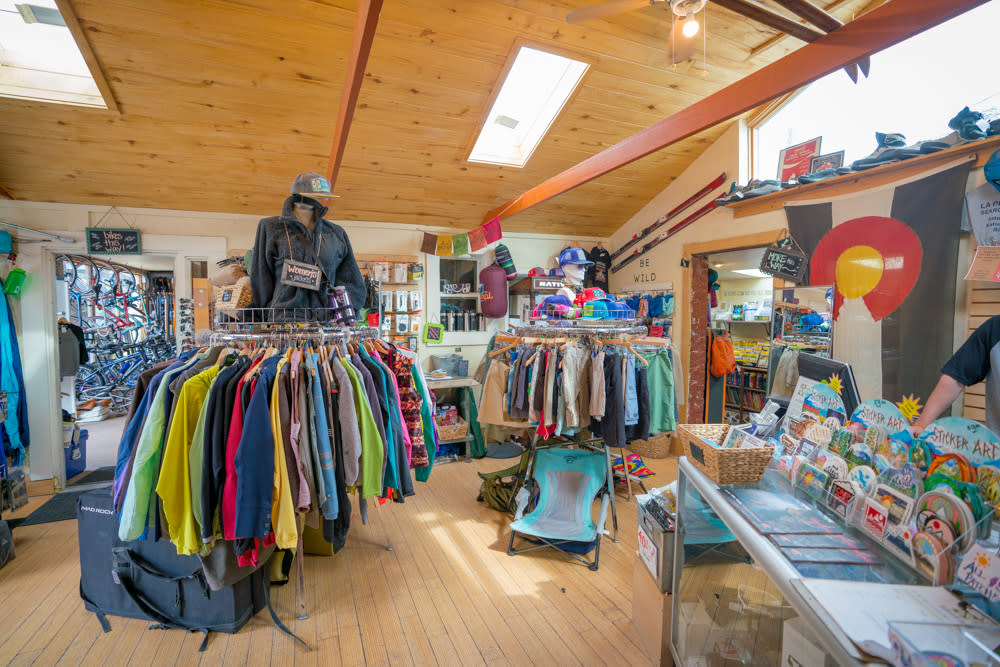 Locals of Durango often enjoy the gems they dig up in one of over 10 thrift stores located in Durango. Rare finds, fun fashion, and antique treasures are yours to discover here! Go on a shopping spree to fill your day (and cart) as you explore the great bargains and steals hidden in these shops!
#4 Beer Tasting at One of Durango's Microbreweries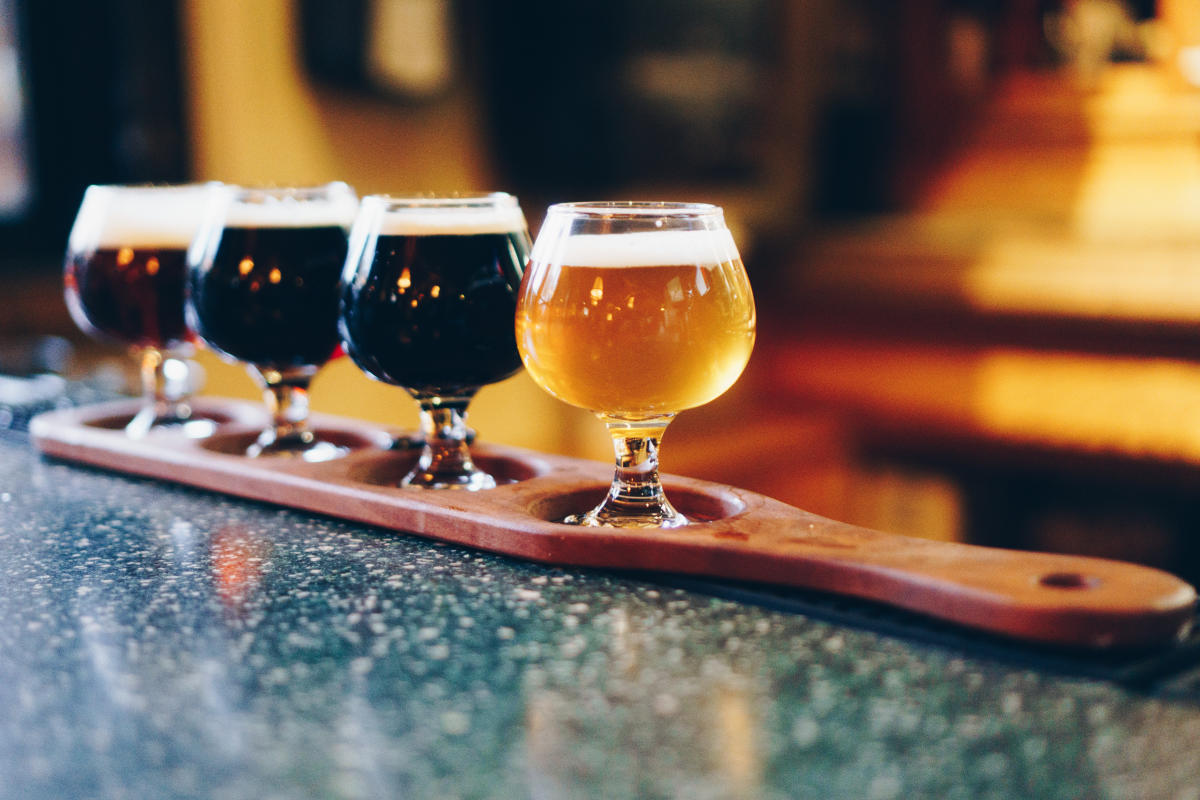 A night out on the town is best accompanied by a trip to one of our well-loved microbreweries, where you can experience a world-class craft beer. Spend the night bar hopping through our seven local breweries, or drink and dine at one of our highly-acclaimed taverns or bars. 
#3 Cozy Up in a Cabin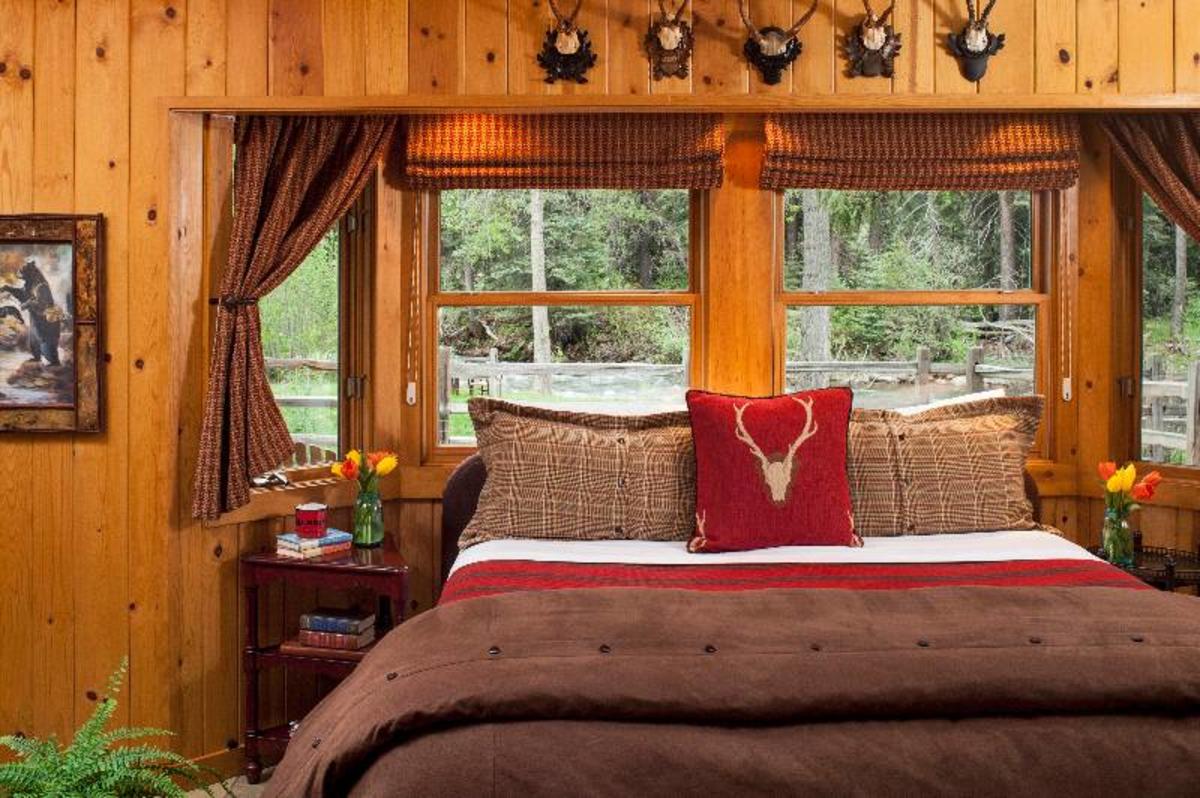 Treat yourself to one of our luxurious accommodations to ensure the most rejuvenating and enjoyable stay! Many rental properties include a kitchen and other amenities that will be of great convenience for your stay. Be it one of our inviting lodges, or rustic cabins, you will feel the hospitality seeping through the walls. 
#2 Watch the Monsoon Rains While Drinking Coffee
You don't have to let the rain put a damper on your day! Durango's summer rains are the famous Monsoon Rain that blows in from South Asia while you enjoy a cup of coffee from one of our world-class cafes and bistros. Seeing (or maybe dancing in) the rain is certainly the best way to make the most of a gloomy day.
#1 Sign the "Care for Durango" Pledge and Win a Trip
Durango always values the safety and wellbeing of all residents and visitors. Pledge to follow our safety guidelines and preventative action, for a chance to win your DREAM Vacation to the spectacular Durango, Colorado! We look forward to seeing you soon.
Conclusion
If you're seeking a weekend getaway, a family vacation, or a spontaneous adventure, Durango, Colorado is a world-class destination where anyone can have the perfect trip.  Durango is your new home away from home, a magical wonderland filled with all you could dream of.
From cliff jumping into crystal clear water, exploring haunted hotels, climbing mountains, to relaxing in steamy hot springs, you will never want your vacation to end. Durango is a hub for thrilling adventures and warm hospitality, suitable to fulfill your heart's most extravagant desires and create memories that last a lifetime. 
Get ready for a great summer! Durango is calling!